Celebrate Your Christmas Holidays In India 2021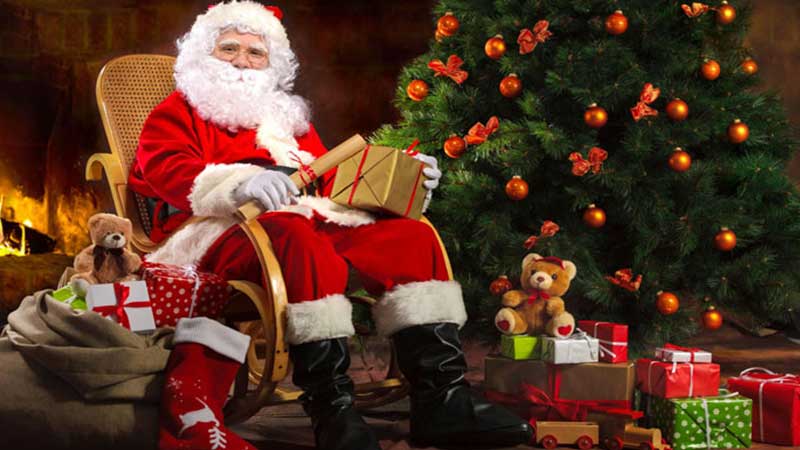 So it is December already with the last few chapters of the last month of this year. December is the most awaited time of every year when the month brings two grand celebrations with it that is the celebrations of Christmas along with an end of one year and the starting of a new one. The one thing that we all must admit is that we all do wait for this time of year when we can go off to explore the different locations with our friends and family. Being festive season ahead of us, Hotel Dekho has brought to you a list of locations where you can celebrate your Christmas holidays. While exploring these locations, you will get filled with excitements and happiness that you truly deserve for all the hard work you did all along the year. So let's take a peak of these locations that we have arranged for you for celebrating Christmas holidays.
Goa
Mumbai
Jaipur
Kerala
Bangalore
1. Goa
The list is actually incomplete without this location. Famous for its lively culture and modern traditions, Goa is the most appropriate location where you will find the true spirit of Christmas. Beautifully decorated beaches elegantly wrapped Christmas trees with gifts and mistletoes, and gracefully ornamented Churches of the city will just come as treat for eyes. You can see the people gather together for midnight masses and carol sing here. The houses are charmingly decorated and filled with mouthwatering Goan cuisines.
Famous Beaches in Goa like Candolim, Anjuna and Baga host parties with a live music concert, dance, and fireworks. Even the Hotels in Goa, also do provide attractive offers for travelers so that their visit to this holiday paradise will become more special. Major Attraction in Goa that delight you with the treat of Christmas are, huge decorated Christmas trees, midnight masses at churches, sparkling stars on houses, decorated markets with gifts, colorful socks, and people roaming in Santa Clause's attires.
2. Mumbai
One of the most populous cities of India and a melting pot of different culture and traditions, Mumbai is another best option that you can consider for spending time in Christmas holidays. Being one of the cities filled with the multi-cultural people the city enjoys the Christmas in its own metropolitan style. As Goa (residence of major Christians) is one of the nearest states which celebrates Christmas with all extravagance, the City of Mumbai has a huge influence from it. You can see people singing carols in midnight masses, Churches being decorated with frills and balloons. As the city is having a large number of churches you can see that people are gathering during carol masses and singing prayers dedicated to Jesus. During this season, you can have a good discount from beaches resorts and Hotels in Mumbai. When you visit Mumbai, do not forget to visit Church Gate where you will get joyous with Christmas spirit.
3. Jaipur
Pink City – Jaipur is the most beautiful city which is colored in pink hues of profound welcome and heartwarming hospitality. The city celebrates each and every festival with the same zeal and enthusiasm. One can simply see the charm of each festival when markets are decorated according to the aura of the festival. When it comes Christmas, the city simply becomes a hub of travelers from around the world. You can see the beautifully decorated Christmas tree standing in markets and also in homes. People here decorate their house, bake cakes and make confectionery items for making this festival more joyous. The CNI church of Jaipur is one of the biggest churches of the city where people from the Christian community gather for midnight masses and carol singing.
You can see the high spirit of Christmas here especially in kinds, when they get fascinated by seeing Santa Clause (Off-course not the real one, Wink!) giving toffees and chocolates to them. Not only kids but even adults take a lot of pictures with the Santa. The Christmas in Jaipur becomes all jolly when people share gifts with their friends and bring a smile to their family members. Being one of the most loved Cities in India, there are a plethora of Hotels in Jaipur varying according to different budgets. Travelers get different discounts and other offers in these hotels and can also see the ambiance being ornamented in the spirit of Christmas.
4. Kerala
Popularly known as God's own country, Kerela has a huge number of people from the Christian community. Being a home of a large Christian community, the land is filled with numerous Churches. When you visit this place you will find houses glittering in different decoration lights. People have a huge twinkling star hung on the top of their houses showing that Jesus is coming. The nights here are filled in devotion with prayers and songs that are singing in the praise of Lord. You can see people visit the houses of their friends and family during this time. They come together do prayer meetings and sings carol throughout the month.
Being one of the most happening tourist destinations, Kerela is decorated enthusiastically in this festive season. Every street here wrapped in the Christmas decorations, All over churches have midnight masses where you can watch people performing skit play of Jesus's birth scene, carol singing, and many other cultural activities. You can also visit the backwaters which come alive during this festive season and can relax a boat houses lit in the aura of Christmas. The Hotels in Kerala are also painted in the caring spirit of Christmas. You will get a plethora of 5 stars to budget Kerala hotels offering different deals during this festive season.
5. Bangalore
The home of 40 beautiful churches including the famous ones like St. Mary's Basilica, Christian Fellowship Church and City Harvest AG Church, Bangalore is indeed a beautiful place to visit during your Christmas holidays. Bangalore is also known as the 'Garden City'. Though the city is a melting pot of different people from different cultures, it has a huge number Christ follower and celebrates this festival with all zeal and enthusiasm. The whole city is decked up during the advent season. Places like malls, markets, and restaurants offer a plethora of discounts and special menus respectively.
Streets during the year are all decorated with colors of Christmas, and having New Year in coming few days enhance the charm of the festive season. People can be seen in the joy of festival purchasing different items for their homes. The houses are decorated with shimmering lights and stars, and the Hotels in Bangalore provides various attractive holiday's offers. Christmas trees in houses and markets make this city more attractive. Midnight masses in all churches spread the message of love, peace, and harmony.
Have delicious plum cakes, decorate your houses with frills and Christmas Trees and Put a star on your houses and let everybody know that Christmas is here. The list of locations shared above will surely help you find your Christmas Paradise. Have very Mary Christmas Everyone and a Prosperous New Year.