15 Dreamy Hill Stations near Agra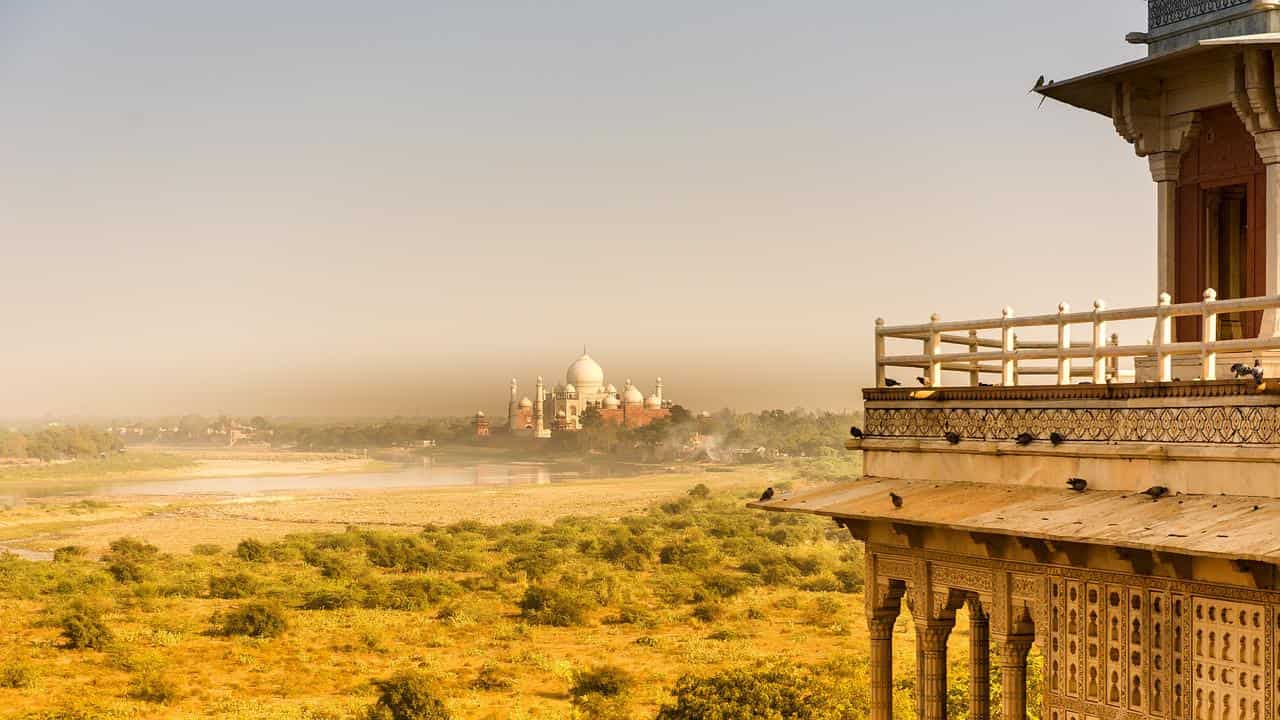 To be in a cheerful frame of mind, it is vital to take a vacation from the daily schedule. The city of Agra has a royal aura that draws visitors in. The Taj Mahal and Agra Fort have placed the city on the tourism map of the entire world. However, the city is not the best spot to escape the summer heat. There is nothing better than going on a trip to one of the best hill stations near Agra during such a time. Visiting hilly terrain restores your sense of well-being and makes you feel more alive.
Here is a list of the top places to visit in the hills and mountains for a weekend getaway. There are numerous options to choose from depending on your budget, time frame, and group type.
Nainital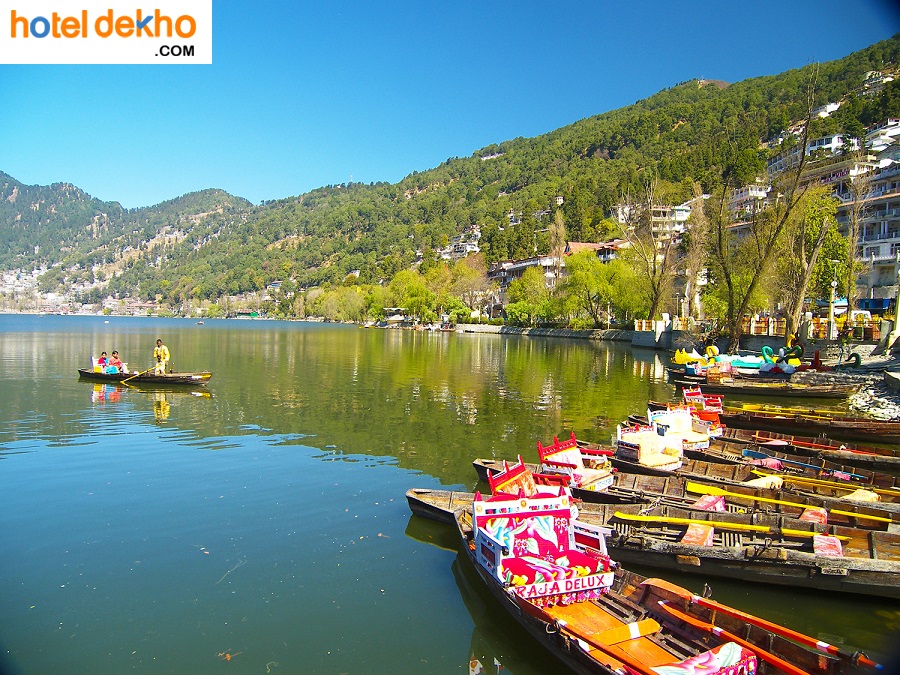 Without a doubt, one of the most family-friendly vacation spots in the region. For people of all ages, the city of Nainital has plenty to offer. Whether it's for your elderly parents or your young children, the city offers a diverse range of perspectives and drives. The snow-view point and the Nainital lake are two of the most popular attractions. There are also other places to visit in Nainital that can be visited. And for your stay there, choose from a variety of hotels in Nainital. 

Best Time To Visit: April-June
Distance From Agra: 343.0 Km
Things To do in Nainital:
Boating

Tiffin Top – view the sunrise

Shop in Tibetan Market

Visit Nainital Zoo
Also Read: Hill Stations Near Jaipur
Ranikhet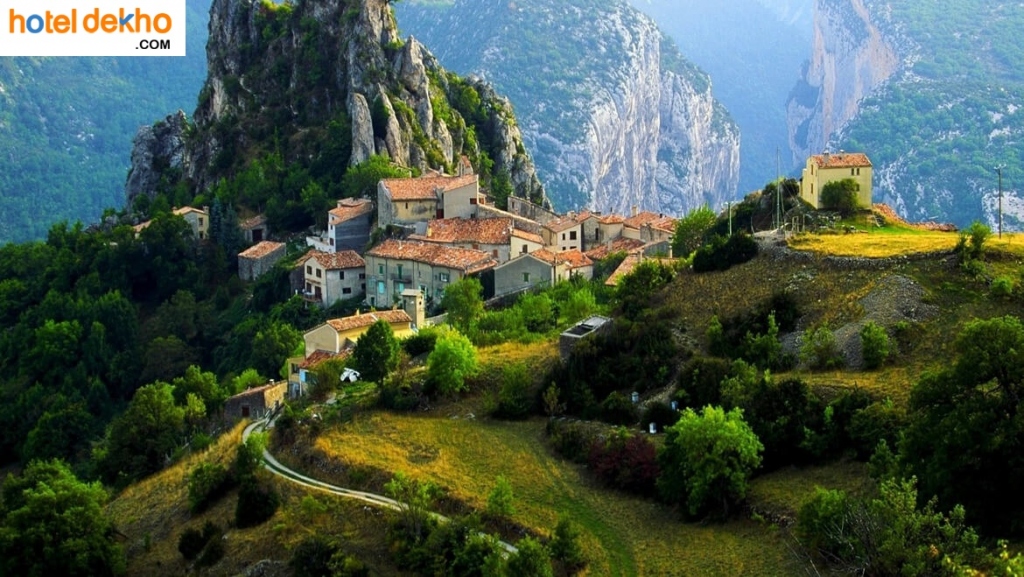 This is one such hill station near Agra where visitors may take in panoramic vistas of the Himalayas from every angle. Both holy shrines and spectacular views abound in the city. There is also a fantastic list of resorts where one can spend a relaxing weekend. The Gandhi Kuti in Tarikhet, a neighboring village, is historically significant. During the freedom struggle, Gandhi Ji resided in the same hut. Likewise, you can also see other places to visit in Ranikhet. Stay in the best hotels in Ranikhet and enjoy your days there. 

Best time to visit: April-June
Distance From Agra: 402.7 Km
Read more: Hill stations near Goa
Things to do in Ranikhet:
Jhula Devi Temple offers a spiritual experience.

At Bhalu Dam, you may relax and enjoy the peace.

Spend a fantastic day at Naukuchiatal, a picturesque location.

Play a round of golf at the beautiful Upat Golf Course. 
Sattal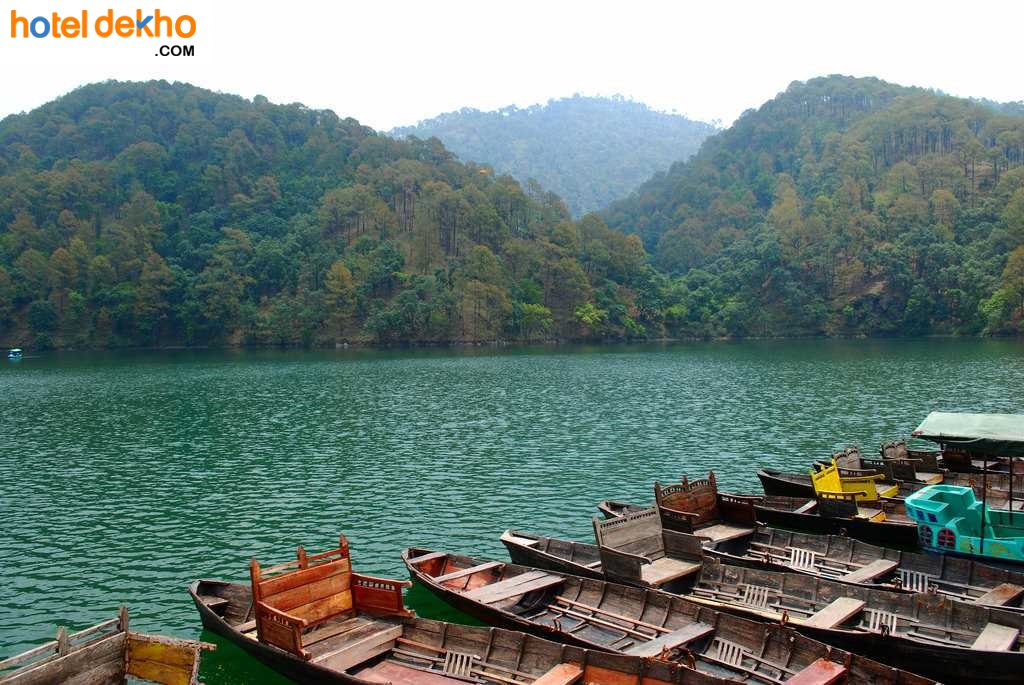 The city that served as the colonial seat for plantations is today the most popular hill station near Agra. The town takes its name from the city's seven famous lakes. As a tourist, there are plenty of resorts and hotels to keep you nourished and comfortable during your visit to this beautiful hill. With so many fresh-water lakes to choose from, this town has a diverse range of picnic options. Also, you can also choose from a different range of hotels in Sattal to stay in. There are various places to visit in Sattal that you must see. 

Best time to visit: October-July
Distance From Agra: 402.7 Km
Also Read: Hill Stations Near Bangalore
Haridwar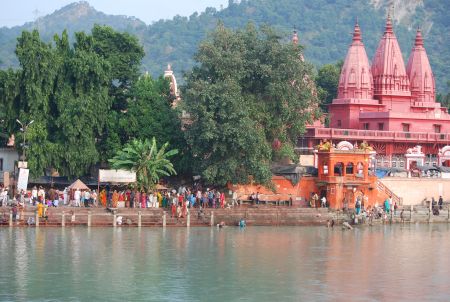 Haridwar's spiritual retreat is a once-in-a-lifetime event. Stunning temples can be found at every turn in the town. The Ganga Ghat, also known as the Har Ki Pauri, is the most famous feature of this historic city. The Ganga flows along a bathing step here, and local temple priests host the ceremonial aarthi every night. Hindu pilgrims from all over the world come to take a sacred bath in the river, which is said to wash away past and current sins. Hotels in Haridwar are the best for a comfortable stay during your leisure trip. 

Best time to visit: February-October
Distance From Agra: 397.3 Km
Read more: Hill Stations near Chandigarh
Things to do in Haridwar:
Spiritual Bath

Shopping

Bungee Jumping

Rafting
Dehradun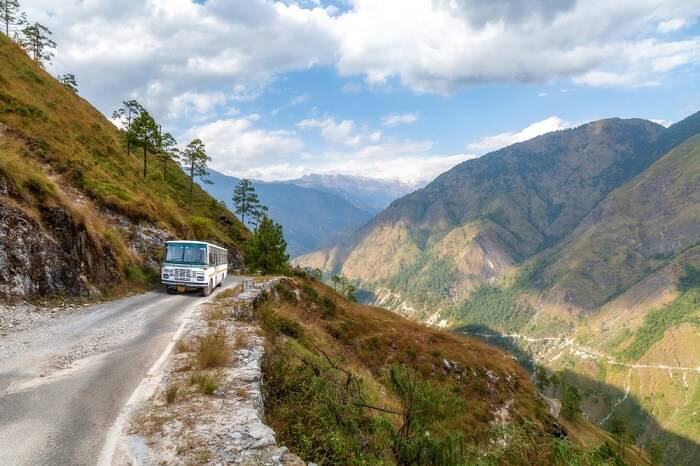 This is Uttarakhand's capital city, and it has been the setting for a number of films in the Indian film industry. It is one of the top hill stations near Agra. The city is located in the heart of the state and has excellent access to all major metros. Its main attractions include Deer Park and the Rajaji National Park. Many temples can also be found throughout the city. There are several Agra hotels near these temples that serve as your resting place while visiting them.

Best Time To Visit: March-July
Distance From Agra: 435.8
Read more: Hill stations near Kolkata
Things to do in Dehradun:
Cave of the Robbers:

Dip In The Medicinal Waters (Sahastradhara)

Enjoy A Family Picnic At A Nature Park

Paragliding
Kausani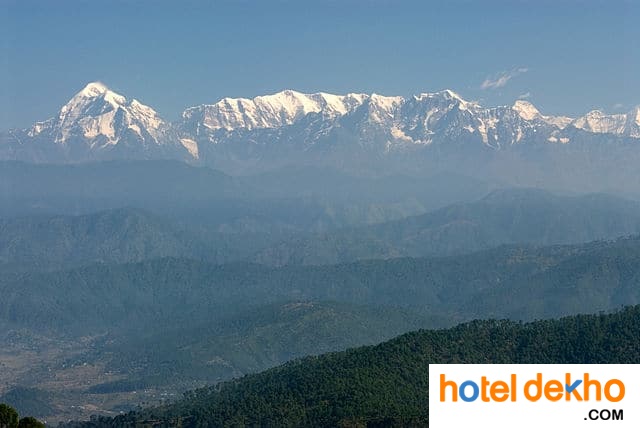 This picturesque bike ride takes you through a tea-plantation hill station near Agra. The city is surrounded by endless green meadows and breathtaking panoramic views that stretch as far as the eye can see. The most popular attraction is the Rudradhari Waterfall. This autumn, there's a rustic trek as well as a Hindu shrine. The tea plantations and planetarium distinguish this town from the rest of the region.

Best Time To Visit: March-July
Distance From Agra: 461.3 Km
Things to do in Kausani:
Visit the Garden restaurant for a meal.

Kausani's Mall Road is a great place to shop.

In Kausani, pay a visit to the famous temples.

Kausani offers a variety of adventure activities.
Mussoorie
Mussoorie is a veritable melting pot of hill-station culture. The city is a fantastic vacationer's paradise because of its ideal weather and world-class infrastructure. The city's spine, the mall road, is lined with shops where visitors can purchase souvenirs. The Lal Tibba and the Kempty Falls are two major attractions not to be missed. The hotels in Mussoorie are of varying price ranges from which you can choose accordingly. 

Best Time To Visit: April-July
Distance From Agra: 467.4 Km
Things to do in Mussoorie:
Trekking

Hiking

Adventure Sports

Rock Climbing
Lansdowne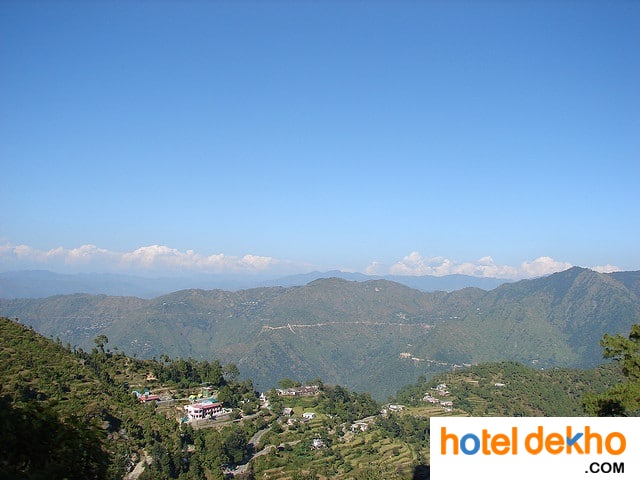 This settlement served as a military cantonment during the British Raj. The St. Mary's Church is a lovely attraction in the city's core, where all visitors begin their adventure. One of the many fantastic panoramic views of the entire city may be found from the Tip in Top viewpoint. The town has an abundance of greenery and wide skies as far as the eye can see, making it one of the top hill stations near Agra. 

Best Time To Visit: All Year Long
Distance From Agra: 436.9 Km
Things to do in Lansdowne:
Camping

Bhulla Lake Boat Ride

Snow Viewpoint Trek

Nature Walk
Shimla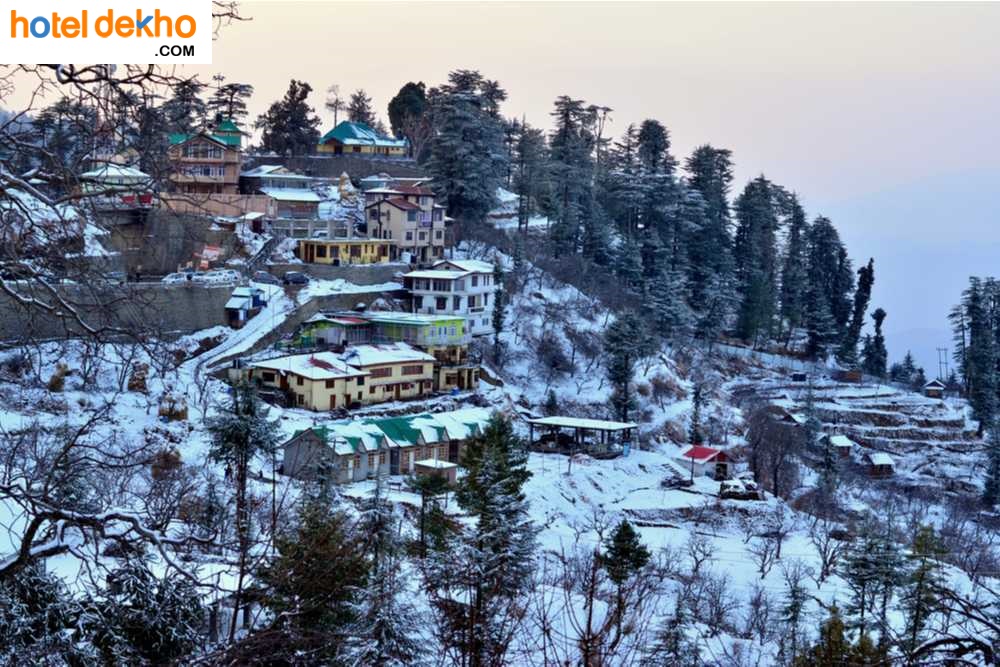 Shimla is the state capital, making it a focal point for excellent infrastructure. Now, Shimla is one of the best hill stations near Agra. The city was once a British colony, and its quintessence can still be found around the city. For families with children, the toy railway in the heart of the city is a fantastic attraction. Take a walk to Scandal Point with a loved one to view the sunset. Enjoy the various opulent Shimla resorts that dot the countryside.

Best Time To Visit: March-June
Distance From Agra: 580.8 Km
Things to do in Shimla:
Toy Train Ride

Shopping At Lakkar Bazar

Ice skating

Rafting At Tattapani
Bhimtal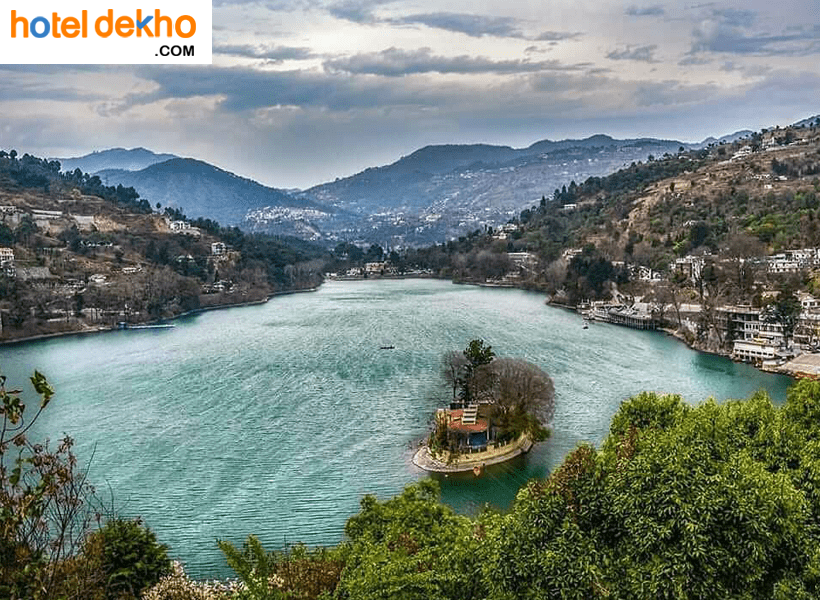 Bhimtal is one of the most well-known hill stations near Agra. This lovely spot is located at an elevation of 1370 meters above sea level and is part of the state of Uttarakhand. The term 'tal' in the name refers to a lake, referring to the Bhimtal Lake, which is a major attraction in the area. One of the best things to do in Bhimtal is to visit this lake. The hills that surround this lake add to the overall beauty of the scene. Hotels in Bhimtal can give you the best-staying experience in the hills. 

Best time to visit: June and September – December
Distance From Agra: 350.4 Km
Things to do:
Boating And Fishing

Camping And Stargazing

Picnic

Hiking And Trekking
Pauri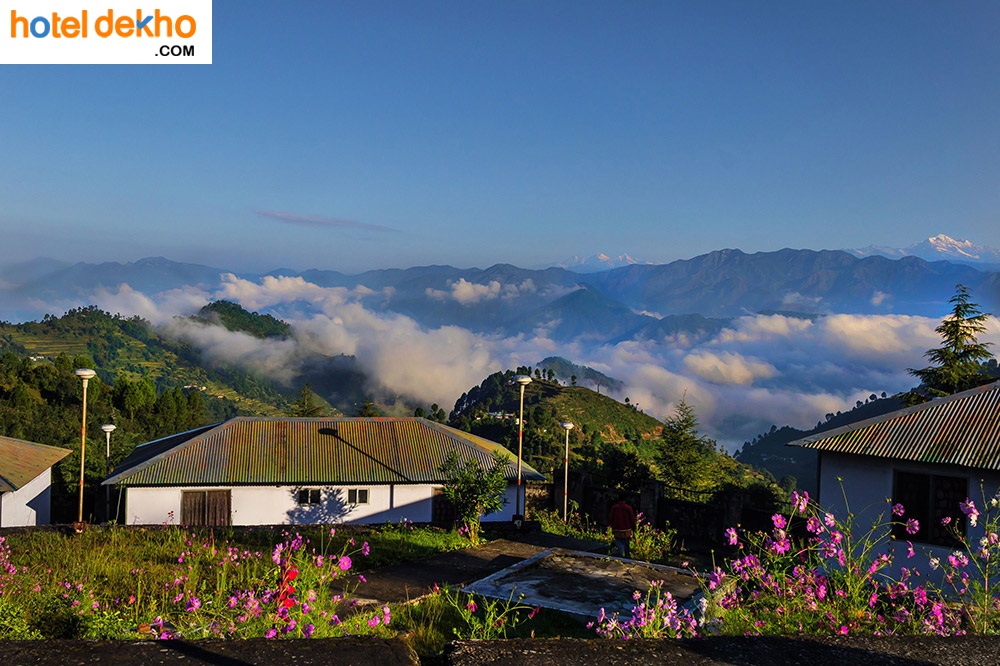 If you want to get away from the crowds, this small town is one of the options for a hill station near Agra. This lesser-known hill station is well-kept and home to a number of noteworthy spiritual monuments. Because of its hilltop location, it's great for post-summer and monsoon weather.

Best time to visit: October-July
Distance From Agra: 503.4 Km
Things to do In Pauri:
Pilgrimage

Weekends trip

Kandoliya Temple

Kyunkaleshwar temple
Chaukori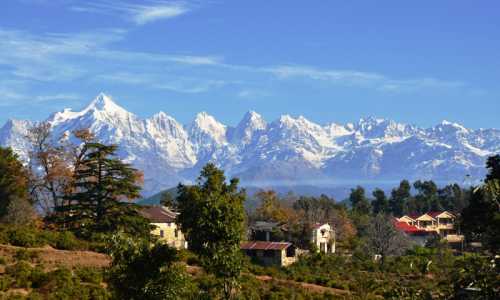 Chaukori is a charming Kumaon mountaintop. It is a hidden jewel of the Himalayas and a must-see hill station for anyone looking to spend some time in nature. While discovering the untouched beauty of this delightful tiny village, experience the ultimate relaxation. This place is also considered one of the best hill stations near Agra for its scenic beauty. 

Best time to visit: March to June and September to November
Distance From Agra: 516.6 Km 
Things to do in Pauri:
Sightseeing 

Nakuleshwar Temple

Ghunsera Devi Temple 
Mukteshwar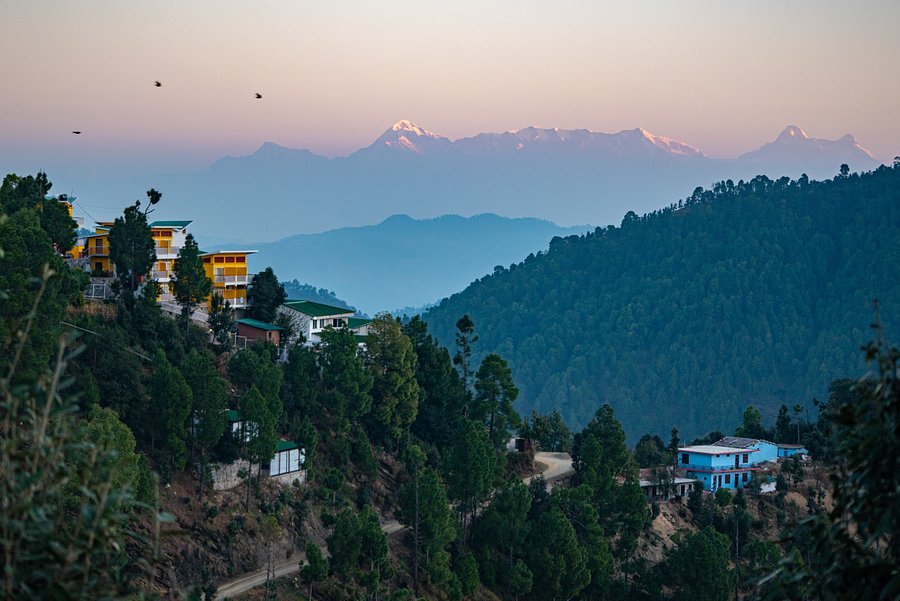 Mukteshwar is a beautiful village in Uttarakhand's Nainital district. This town is perched on the Kumaon Hills at an elevation of 2171 meters above sea level. The green mountains that surround this settlement provide a stunning view. This is one of the most beautiful hill stations in the vicinity of Agra.

Best Time To Visit: Any time in the year
Distance From Agra: 385.6 Km
Things to do:
Trekking & camping

Paragliding

Rock climbing & rappelling

Visiting the age-old temples
Binsar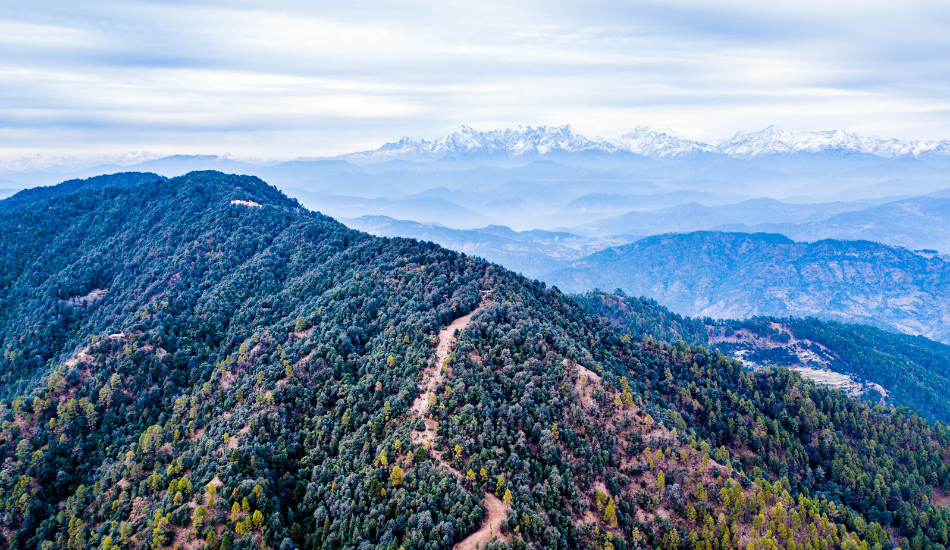 Binsar is a popular hill station in Agra that is known for its natural beauty. It is an ideal holiday spot for anyone looking for peace and quiet. Binsar is a location for everyone, whether you're a writer, poet, nature lover, artist, or photographer.

Best time to visit: October and November
Distance From Agra: 432.5 Km
Things to do in Binsar:
Trekking

Paragliding

Bird Watching

Wildlife Viewing
Chail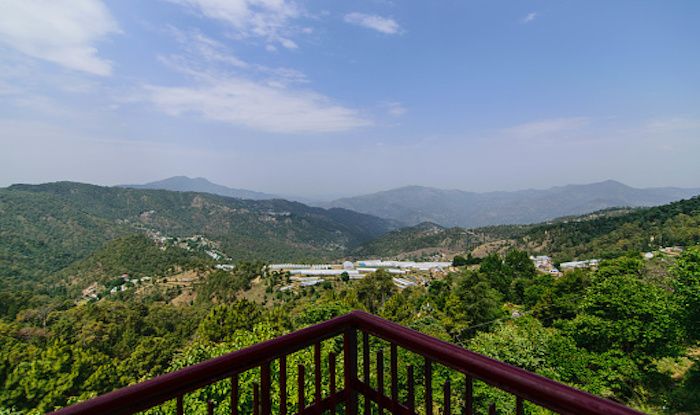 Chail is a quiet hill village near Shimla (44 km), notable for the world's highest cricket ground and the Chail Palace, a heritage hotel. Shimla, Kufri, and Chail are frequently visited by tourists on the same trip, and many Shimla packages include all three. Chail is an excellent day excursion from Shimla because it is only approximately 2 hours away from Mall road. You might even choose to stay at one of the resorts for a more enjoyable vacation. Another prominent city in the area is Solan, which is about 45 kilometers from Chail.

Adventurers can choose from a variety of trekking and camping options at Chail. Chail, which is located on the banks of the Sandhupul River, also offers a variety of riverfront camping choices. Visitors can also easily access the neighboring Chail Wildlife Sanctuary.
Best time to visit: Throughout the year
Distance from Agra: 577 Km
Conclusion 
We're sure you're itching to arrange a trip to the beautiful hill stations around Agra by now. So, without further ado, plan your trip to Agra and take a break from your stressful schedule. A short trip to the hills is the most effective approach to unwind your mind and body. Do you know of any more cool hill towns? Please let us know in the comments section below. And if you want to get the best offers and discounts on hotel bookings then make sure to visit our website HotelDekho.com for the best prices.