15 Hill Stations Near Bangalore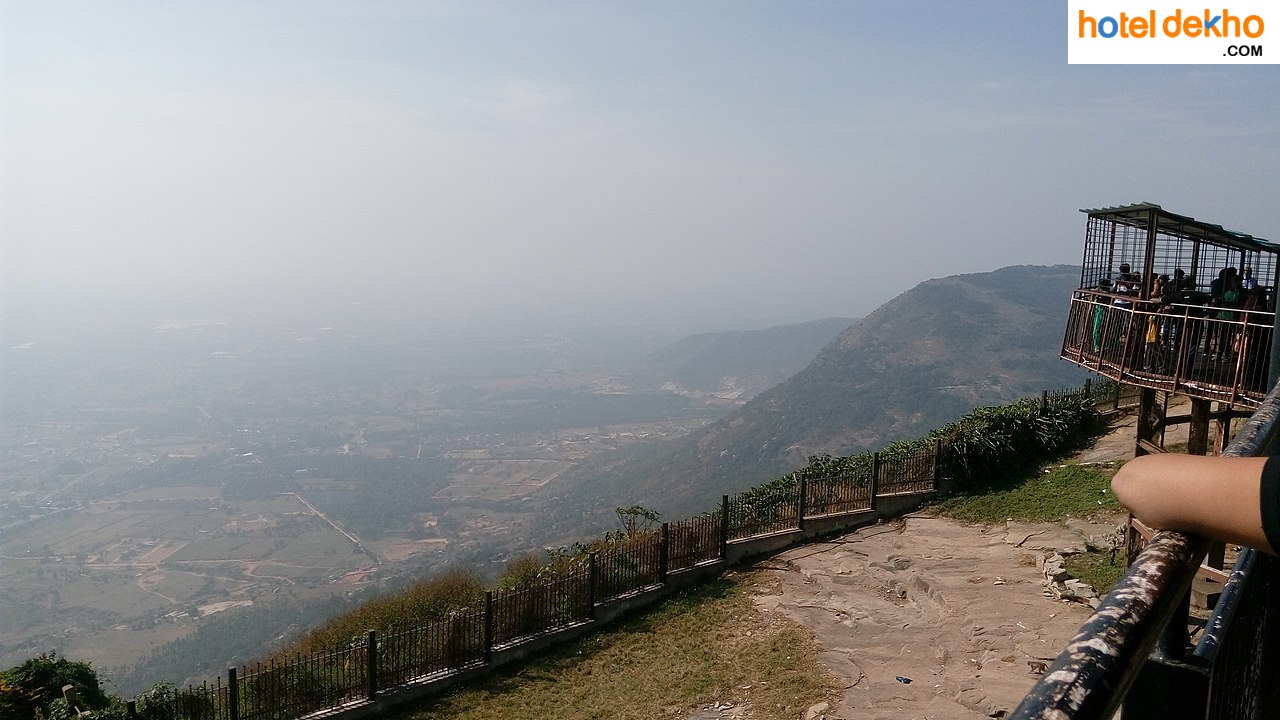 Pause off your grind and visit one of the several beautiful hill stations near Bangalore. These major attractions provide a terrific excuse to spend quality downtime in Nature's embrace, providing a welcome backdrop to the everyday frantic urban commotion. Discover the rocky outcrop tourist places near Bangalore, which comprises Nandi Hills, Skandagiri, and Anthargange to combine environment and adrenaline within an excursion.
Indeed, your Bangalore travel guide has mentioned the beauty of South India and the hidden treasures within hills that the region possesses, and now is the correct time to relish a bit of leisure time with your acquaintances and family members there. If you are a wildlife enthusiast who wishes to infuse thrill into their getaways to make them memorable, and you happen to be in the vicinity of Bangalore, you should visit one of the following 15 hill stations near Bangalore: 
Savandurga Hills (48 Km):
One of the beautiful hill stations near Bangalore, this hill range rises to a height of approximately 1200 meters above sea level. For those looking for a hill station within a range of up to 50 km near Bangalore, Savandurga Hills is the best place for them.

Read More: 23 Best Hill Stations near Chandigarh
Things to do in Savandurga Hills
Go trekking in the mountains, as there are plenty of trails for that.

Karigudda and Billigudda are the two most prominent hills here.

Visit the Narasimha Swamy Temple, and Savandi Veerabhadraeshwara Swamy temple, located at the base of these hills.
Hotels in Savandurga Hills
Silvery Key Executive Spa And Resort

The Little Ranch

Dharay Bidadi Homes 

Lemon Farm Stay

Bonfire

The Golden Palms Hotel Resort And Spa

Hill View Resort

Wonderla Resort

Shilhaandara Resort

Blue Mango
Skandagiri Hills (60 Km):
In case you are in search of tourist places near Bangalore, no matter what the season is, Skandagiri Hills can be one of your best choices. You can enjoy the beauty of nature here at its best while being away from the bustling city life in Bangalore. Within a 100 km range, this can be your go-to weekend destination as well. This hill station can be visited any time of the year, yet it is best suited for a visit between November and January. 

Read more: 10 Popular Tea Estates in India to Visit
Things to do in Skandagiri Hills
Go for trekking trips even at night, enjoying the beauty of the place.

Pay your respects at Papagni Matt, the temple of Goddess Parvati.

The fort of Tipu Sultan is yet another famous destination for you to visit.
Hotels in Skandagiri Hills
Nandi Cottages

Mount Palazzo Resort

Clarks Exotica

Shivas Gateway

Chairman's Resort

Shivas Galaxy Hotel

The Wildflower Prakruthi
Nandi Hills (61 Km):
Rising at a height of 4,851 feet above sea level, this is one of the most popular getaway options for the weekends. With some of the best hotels in Bangalore located around here, cozy stays will be the least of your worries. Mountains, shrines, and stunning views of it can be found here.

Read More: 12 Hottest Places in India to Visit in 2022
Things to do in Nandi Hills
Go camping or day out picnics in the laps of nature.

For the challenge seekers, paragliding and trekking are the best-suited activities.

Cycling and biking trails, as you let the beautiful views seep in.
Hotels in Nandi Hills
Mayura Pinetop Restaurant

Shivanandi Boarding and Lodging

Village Studio Resort & Spa

LA Serene

Stay at Nandi

Hills Cottage
Horsley Hills (157 Km): 
The southwest boundaries of Andhra Pradesh and Karnataka house these hills. Built at a breathtaking height of 4312 meters above sea level, these hills have made their name known to every Bangalore travel guide. If you are a nature admirer, you will love this destination. You may also give a shot at some adventure sports here. Once done with them, you can head over to various sightseeing points as well. The winter months from December to March are ideal to explore this area. 

Things to do in Horsley Hills
Kaigal Falls nearby can be an excellent place for you to take a dip.

Plan a trip to the Chennakesava Temple, and the Horsley Hills Zoo.

For beautiful views, stand atop the Whisper Wind View Point.
Hotels in Horsley Hills
CNR Residency

Horsley Hills Holiday Homes

N V Residency

Hotel J.N.R Grand

S V Residence

Tripura Sundari Residency
Yelagiri Hills (161 Km):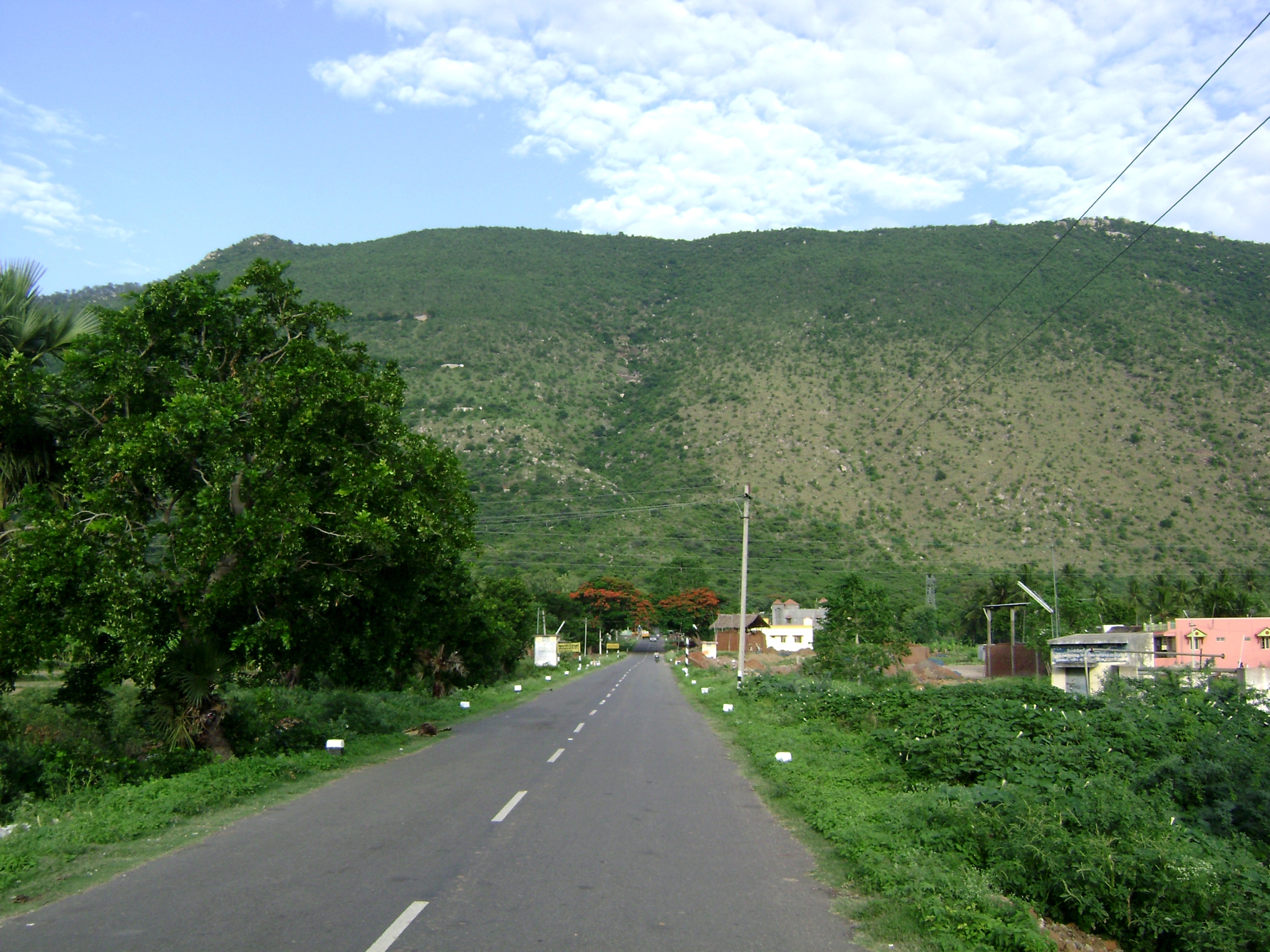 A hill station secretly tucked away in the laps of nature, this hill station has managed to stay in-commercialized, avoiding large crowds. It not only makes up for one of the best tourist places near Bangalore but is also a popular adventure sport hotspot as well. This hill station in Vellore is a perfect getaway spot in the summer months as the Tamil Nadu government hosts a summer festival endorsing its cultural heritage. You may also get to see various colorful orchards and flower fields from March to June here. 

Read more: 32 Best Winter Vacation Destinations in India in 2022
Things to do in Yelagiri Hills
Plan a visit to the Perumal Temple, and Velavan Temple to seek the blessings of the almighty.

Nilavoor Lake is yet another place you can go to.

For the fun seekers, there are plenty of adventure sports to be done in the area as well.
Hotels in Yelagiri Hills
Kumararraja Palace

Sterling Yelagiri

Hotel Landmark

Rhythm

AGS Holiday Resorts

TGI Kairos

Sarvakaya
Sakleshpur (221 Km): 
A hill station in the heights of Western Ghats of India, Sakleshpur is a small city located in the state of Karnataka. Famous for being girdled by a surprising number of colonies of coffee, tea, and spices. Sakleshpur, undergoing the recent development has garnered a lot of attention as one of the most visited hill stations near Bangalore. Sakleshpur can be explored all year round, but the best time to delve into its tranquility is from October to January. 

Read more: 10 Amazing Cycling Routes in India
Things to do in Sakleshpur
Camp atop the hill, not just for the view, but also for the vibe of it.

Trek to reach the infamous Hadlu Waterfall.

Manjarabad Fort is a beauty in itself, that you absolutely cannot miss.
Hotels in Sakleshpur
Mookanana Resort

Rosetta by Ferns

Machaan Plantation Resort

Myst Resort

Eka Resort Hallibyle Village

Swastha Homestay

Robin Woods Homestay
Yercaud (229 Km): 
A calm and tranquil hill station located in Tamil Nadu, the hill station finds itself resting at a slight, but significant elevation of 1515 meters above sea level. Explore the flora and fauna around the place, as the eco-tourism here is quite talked about. This jewel nestled in Tamil Nadu is best explored from November to February. 

Read more: Delhi to Leh by Road
Things to do in Yercaud
Pagoda Point is the best place for you if you want to observe a beautiful sunrise.

Sit around the Big Lake for a picnic with your group.

For a little daytime activity, you can make your way to Kiliyur Falls.
Hotels in Yercaud
Great Trails Yercaud

Grand Palace Hotel & Spa

The Story Resorts & Spa

INDeco's Lake Forest Hotel

Grand Signature Hotel & Spa

The Story Resorts & Spa

The Brooks Resorts & Spa
Chikmagalur (245 Km): 
The hill station stands at an elevation of 3400 feet, and the tea and coffee hubs here are the talk of the town. Not only does the major source of the economy come from this place, but it is also considered to be one of the finest hill stations in Karnataka. Take a break from your busy life while camping at this beautiful hill station any time between November and March. 

Read more: 14 Coolest Places in India to Visit
Things to do in Chikmagalur
Trekking and camping are the most common activities here.

For a little extra, river rafting is another experience for you to take.

Take a walk through the tea plantations.
Hotels in Chikmagalur
Aadrike

Nexstay Coffee Grove

The Grand Krishna Luxury Hotel

The Holiday Inn

The Silver Sky Resorts

Siri Nature Resort
Ooty (274 Km): 
Yet another hill station in Tamil Nadu, but not so far from Bangalore. Grandly resting among the Nilgiri Hills, this hill station is considered to be one of the top-rated tourist places near Bangalore. Beautiful scenery, the bounties of nature, and natural waterfalls, all speak about the beauty of this place. The best time to visit Ooty is during the winter months of December to February. 

Read more: Places to Visit in Monsoon in India
Things to do in Ooty
Take a ride through the Nilgiri mountain on a toy train.

Dolphin's Nose is the perfect spot if you want to look at a beautiful sunrise/sunset.

Embrace nature at Emerald Lake

Do some sightseeing at Ooty lake and the deer park

Relive history at stone house Ooty. 
Hotels in Ooty
The Carnation

Garden Manor
Coorg (276 Km):
One of the least populous hill stations in Karnataka, Coorg sure does manage to pull a crowd. The hill station, known far and wide, is quite popular for its culture, scenic views, picturesque locations, and much more. Coorg has a special spot amongst all nature and wildlife enthusiasts, and also amongst those who are seeking nirvana in nature. The ideal time to explore this place is from November to March. 
Read more: 50 Top Honeymoon Destinations in India
Things to do in Coorg
Elephant bathing, and bird watching, are some of the activities you can only find here.

Abbey Falls and Iruppu Falls, some of the major waterfalls here offer a refreshing natural shower.

Adventure activities like rappelling, quad biking, hiking, and many more activities for you to try out.
Hotels in Coorg
Nexstay Excellency Resort & Spa
Wayanad (278 Km):
A natural hill station carefully tucked away in the lands of Kerala, this place has a calm, and favorable climate to visit all year round. The paddy fields, tea gardens, and terraced terrain here all add up to the beauty of the place. The best time to explore Wayanad is during the winter months from December to February. 

Also Read: Beautiful Hill Stations in India
Things to do in Wayanad
Not just camping, but they are plenty of caves for you to go caving as well.

Activities like cycling, trekking, and ziplining keep the blood pumping.

Plenty of fun activities like bamboo weaving, tree house stays, and much more.
Hotels in Wayanad
Hiliya Resort

Mountain Shadows Resort

Sterling Wayanad

Mountain Xanadu Resort

Arayal Luxury Resort
Coonoor (293 Km): 
After Ooty, Coonoor is ranked among the stylish hill stations near Bangalore within 300 km, and a must-visit during a stint in Tamil Nadu. It's 285 km from the Bangalore megacity via Mysore road. The antique hilly region is home to Lamb's gemstone, shaped like a dolphin's nose, and is among the most popular sightseer destinations in Coonoor. You should visit this place between November and February to enjoy the beauty of nature at its peak and Ooty hotels are best for a comfy stay. 

Also Read: 23 Beautiful Scenic places in India
Things to do in Coonoor
A trip to Droog Fort for history lovers.

Toy train rides for both fun, and a complete trip to the place.
Hotels in Coonoor
Greenwood Bungalow by Vista Rooms

Tiger Hill Homestay

Beverly Villa

Havelock Leisure -A Boutique Villa

Delightz Inn
Yana (457 Km): 
The village hidden away in the forests of Karnataka, Yana is nature's best-kept secret. Some weirdly cut rocks, and tons of trekking trails, of them, can be found here. It's not just one of the wettest villages in India, but also the second cleanest village in the country, making it fit to be categorized under some of the most beautiful hill stations near Bangalore.

Also Read: Hill Stations in South India
Things to do in Yana
Vibhooti Falls, and Benne Hole Falls for a refreshing and soothing dip.

Yana Caves are all yours to explore, to give you the caving experience.
Hotels in Yana
Stone Wood Nature Resort

Blue Ocean Sands

Sanskruti Quality Resort

Viraz Valley

Kinara Stay
Kodaikanal (465 Km):
Kodaikanal is a graphic hill station located in the state of Tamil Nadu. Kodaikanal is positioned at an elevation of 133 meters above ocean position in the Nilgiri Hills of the Western Ghats. The city is girdled by thick shola and eucalyptus timbers, champaigns, and flowery meadows on the hillsides that give a majestic setting for the callers. If you wish to enjoy Kodaikanal at its best, you should try visiting any time between October and January.
Read more: Places to Visit in Summer in India 

Things to do in Kodaikanal
Take a trek to the Guna caves, where you get to explore the caves as well.

The Kodaikanal Lake is a beautiful place to sit down for a picnic.

To seek the blessings of the divine, you can pay your respect at the La Salette Church.
Hotels in Kodaikanal
Kodai Resort Hotel

Sterling Kodai Lake

The Hamuse

Sterling Kodai Valley

Hotel Valley View Inn
Munnar (520 Km):
Munnar is a graphic hill station located in the state of Kerala amidst the Western Ghats mountain range of India. The hill city is located at an average elevation of 700 meters above ocean position and enjoys a cool and favorable climate throughout the time. The city offers a natural setting of green hills covered by terraced tea colonies and is close to colorful nature reserves and wildlife sanctuaries, making it one of the most visited tourist places near Bangalore. The best time to visit Munnar is from December to March, you get to witness nature at its best in this season. 

Also Read: Famous Mosques in India
Things to do in Munnar 
Explore the local market here, bustling with joy and excitement.

For tea fanatics, there is a museum all about tea.

Make a trip to the tea and coffee plantations while you are here.
Hotels in Munnar
Misty Mountain Resort

Amber Dale Luxury Hotel & Spa

Tea Valley Resort

The Panoramic Getaway

Gokulam Park
Conclusion
With plenty of places to visit near Bangalore, there is nothing you would want to miss either. The idea though is to cover as much as possible, as everything and anything cannot be done in one go. But, what's important is that nothing is skipped out, therefore with the help of all the data consolidated by the team at HotelDekho.com, and their added assistance in terms of hotel booking and stay reservations, you can rest assured that you are in reliable hands.