11 Breathtakingly Beautiful Hill Stations in India Worth Visiting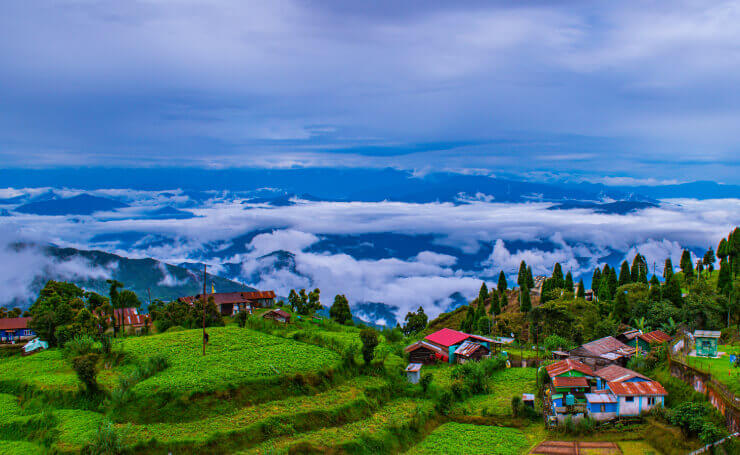 Are you tired of the summer heat and are searching for the perfect tourist destination? Do you prefer to awaken to the sight of a clear blue sky and cool hills all around you? Leave the city behind and visit one of India's best hill stations, where you may spend your days strolling among lush greenery, relaxing by a calming lake, or gazing at the majestic mountains. If hill stations make you scream with delight, then India is the place for you. Get ready for a fun-filled and memorable holiday with your family and buddies as you glide away to the cliffs! And actively participate in things to do.
In fact, because of the cold and pleasant weather experienced due to higher altitude, they continue to serve as sun refuges. Living in a hill station is quite different from residing in a city because of the neighboring dangerous environments. The mind, body, and soul find solace in India's top hill stations.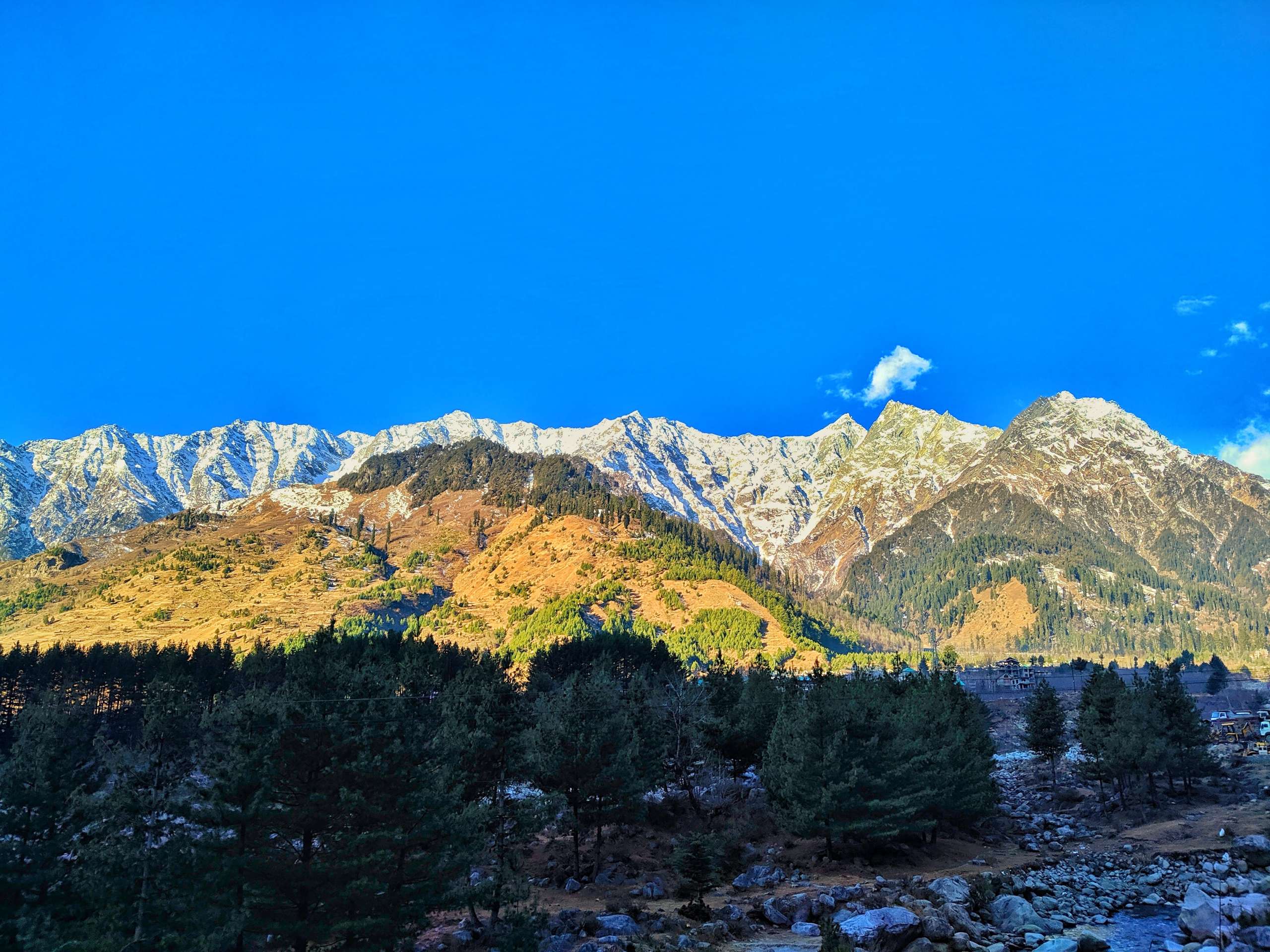 India has numerous popular hill stations scattered around the country, making for a calm and attractive tourist destination. Pahalgam, Gulmarg, Srinagar, and Sonmarg are just a few of the best hill stations to visit in India. Shimla, Manali, and Dalhousie are among the many tourist destinations in Himachal Pradesh. The most popular hill stations in South India are Coorg, Ooty, and Kodaikanal. The less populated hill stations in India include Matheran, Almora, McLeodganj, Gangtok, and Coonoor, among others.
The following are some of India's most beautiful hill stations that you should visit if you wish to broaden your horizons:
11 Picturesque Hill Stations in India That One Must Visit:
Manali, Himachal Pradesh
Manali is one of the most popular hill stations in India, nestled between the snow-capped slopes of the Pir Panjal and the Dhauladhar mountains. Manali is a tourist destination that has been endowed with extraordinary scenic magnificence, with jaw-dropping panoramas, lush green woods, wide meadows carpeted with flowers, gushing clean streams, an endless fairy-tale-like mist present in the air, and a persistent fragrance of pines and freshness. Manali tourism faced a huge loss during the pandemic but it returned with a bang. Manali has a cause to be the tourist draw it is all year, from museums to temples, tiny small hippie towns to bustling affluent shops, river excursions to trekking paths. There are many places one should visit while in Manali and if you do not have time to plan a visit opt to book a tour package.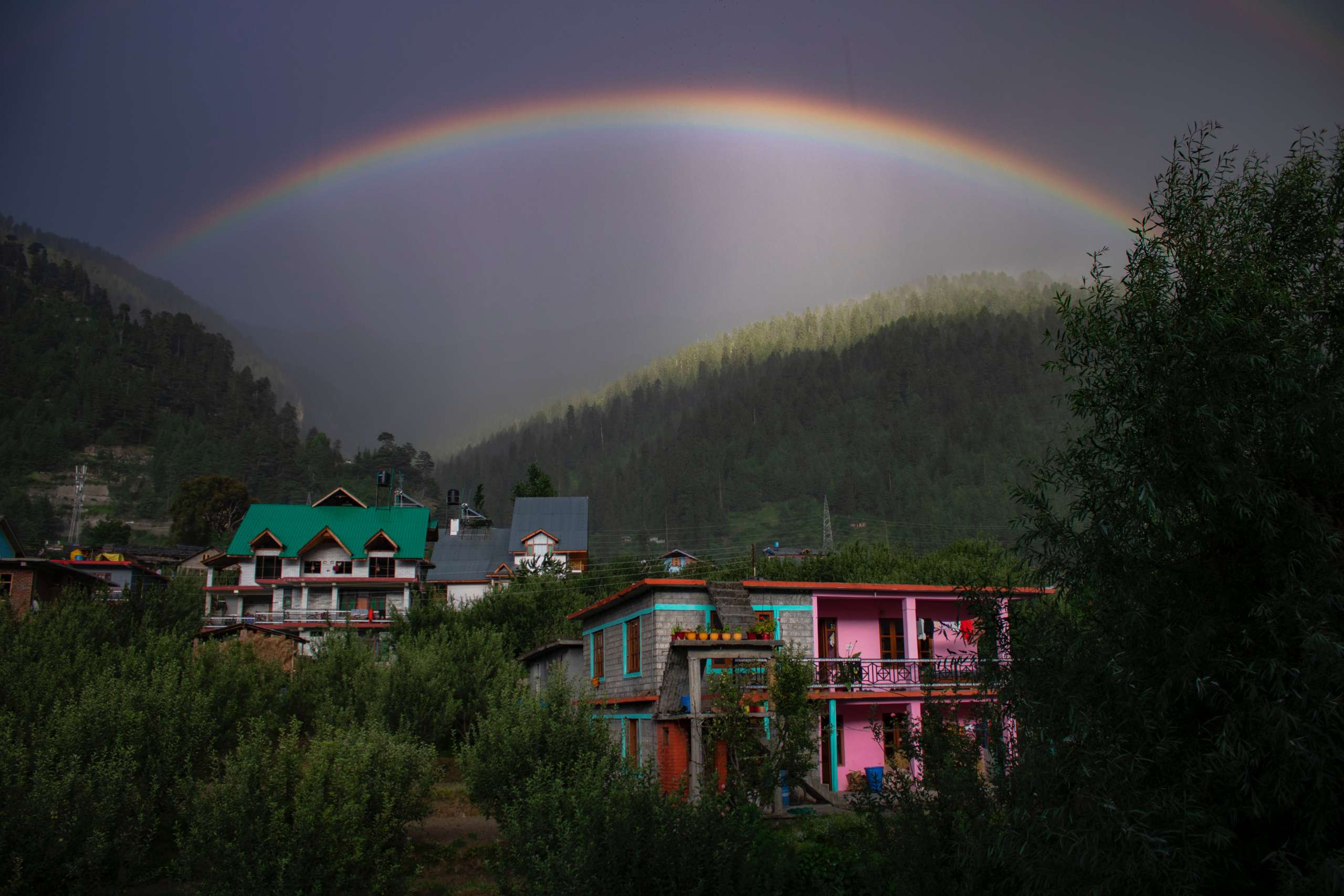 Places to visit: 
Solang Valley

Jogini Waterfalls

The Manali Gompa

Bhrigu Lake
Best time to visit: You can visit Manali from October to June. 
Manali is a hill station that witnesses a huge number of people from around the world, and thus there is a huge variety of hotels to book in Manali. Some of the hotels in Manali are:
Ooty, Tamil Nadu
Ooty, one of the top hill stations of India, like the rest of the Blue Mountains, has always been cloaked in mystery. The prospect of visiting the city dubbed "Queen of the Hills" entices mountain lovers like nothing else. Ooty, also known as Udagamandalam, is a hill station in Tamil Nadu that serves as a popular tourist destination for anyone looking for a picturesque place to relax and unwind. It was once the summer headquarters of the East India Company (for good reason). At a height of 2,240 meters above sea level, Ooty is nestled among the Nilgiri elevations and has pleasing weather all year. Ooty is filled to the brim with places to visit and your days here will pass in the blink of an eye, you won't want to leave.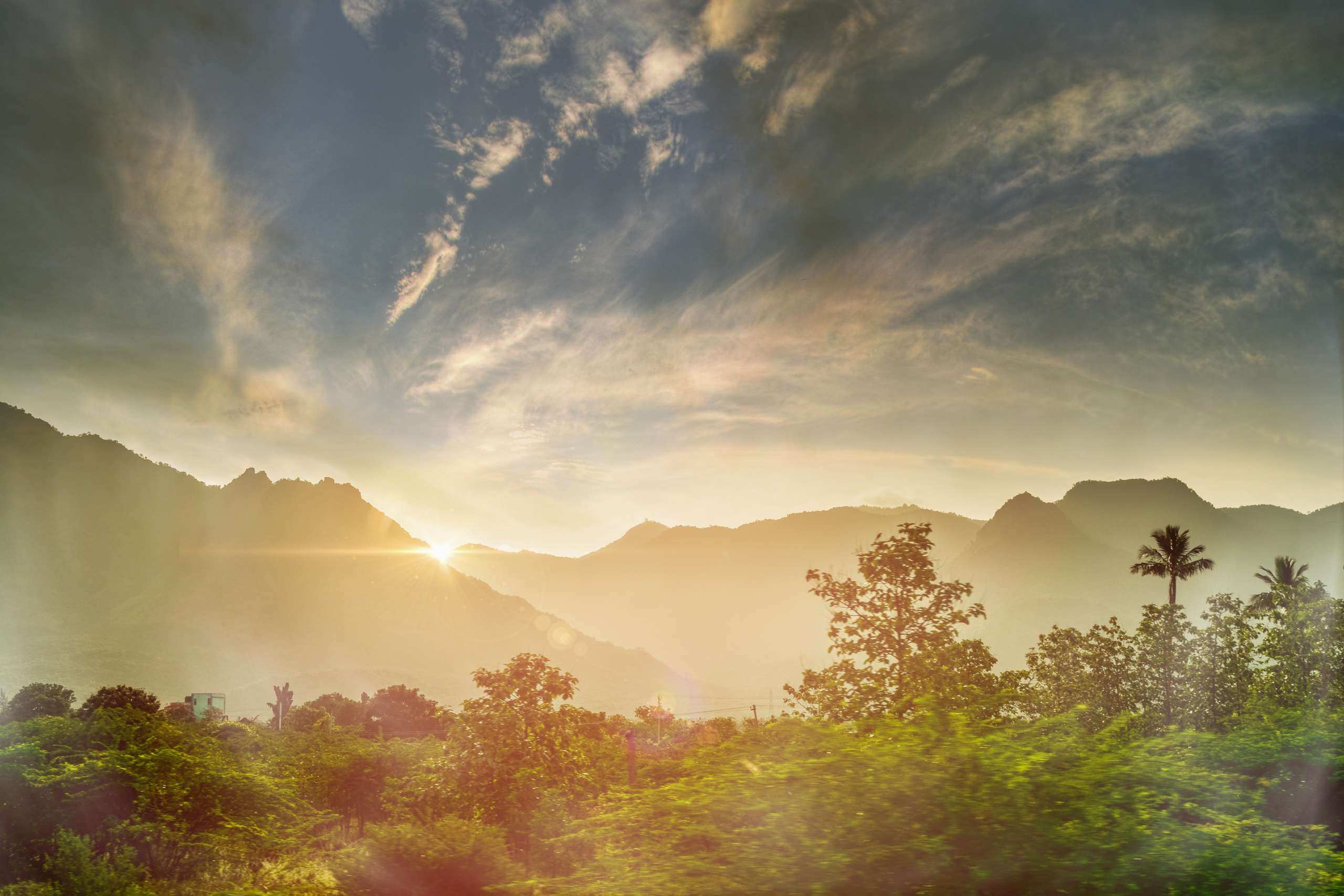 Places to visit: 
Avalanche Lake

Emerald lake

Ooty Botanical Gardens

Deer Park

Doddabetta Peak
Best time to visit: Ooty can be visited throughout the year. 
Ooty tourism is at a peak throughout the year and thus this breathtakingly beautiful hill station offers a lot of stay options. Make sure to book your hotel in Ooty beforehand. Some of the hotels to stay in Ooty are:
Darjeeling, West Bengal
Darjeeling is one of the most magnificent hill stations in India, with jaw-dropping scenery, mesmerizing sunrises, the pristine beauty of the hills, the old-world charm of the past, and the welcome smiles of the locals. Darjeeling, hidden between acres of beautiful green tea estates on a high Himalayan crest, rises at a height of 2,050 meters above sea level, providing cool temperatures all year. This panoramic hill station, located about 700 kilometers from Kolkata, is also one of the most popular hill stations in India for honeymoon. There are a lot of things to do in Darjeeling during your stay so if you plan on booking a tour package to explore Darjeeling make sure it includes the places you wish to visit.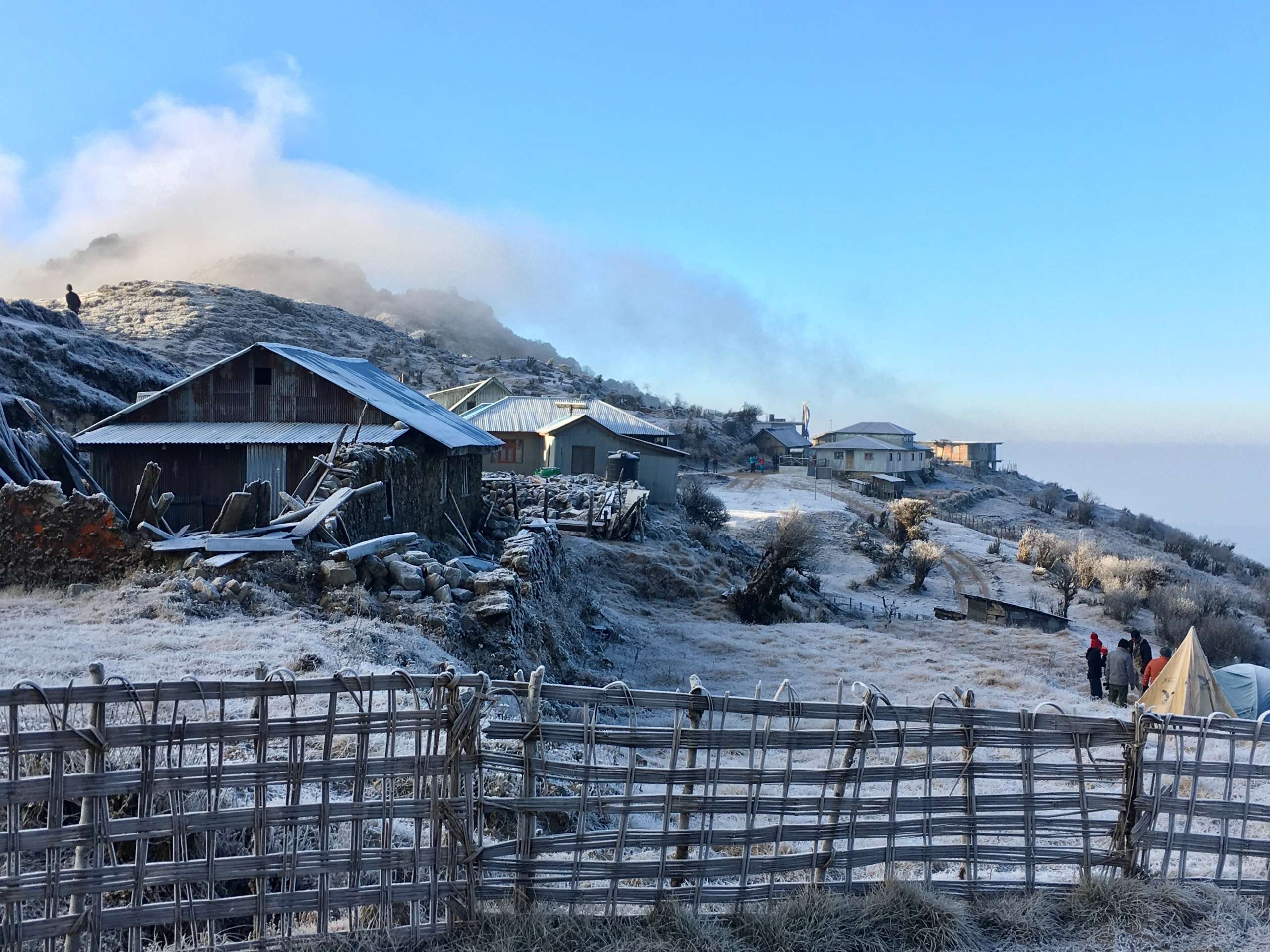 Places to visit:
Darjeeling Himalayan Railway

Tiger Hill

Batasia Loop 

Himalayan Mountaineering Institute

Nightingale Park

Darjeeling Rock Garden

Singalila National Park
Best time to visit: The best time to visit Darjeeling is from February to March and from September to December. 
Some of the hotels to stay in Darjeeling are:
The Revett

Hotel Sonar Bangla Darjeeling

Beautiful View Homestay

Hotel Tower View

Sterling Darjeeling

the Elgin Darjeeling

Mayfair Darjeeling

Ramada
Leh Ladakh, Jammu & Kashmir
Ladakh is an Indian union territory located in Kashmir and is also one of the top hill stations in India. Ladakh, which was formerly part of the state of Jammu and Kashmir, was declared a union territory on October 31, 2019. Ladakh, which prolongs from the Siachen Glacier to the main Great Himalayas, is a location unlike any other. It is the world's oldest cold desert, with breathtaking views and there are various places worth visiting in Leh Ladakh.
Read more: 19 Best Solo Women Travel In India Destinations In 2022
Ladakh is a Shangri la of intricate graffitis and red-robed monks, with incredible Gompas (Tibetan Buddhist monasteries), fluttering prayer flags, and whitewashed stupas. Just in Ladakh has it been recorded that a person can acquire both sunstroke and frostbite while basking in the sun with his feet in the cover. Ladakh's residents are pleasant and open to travelers, with a culture that is comparable to Tibetan culture making it one of the best hill stations in India.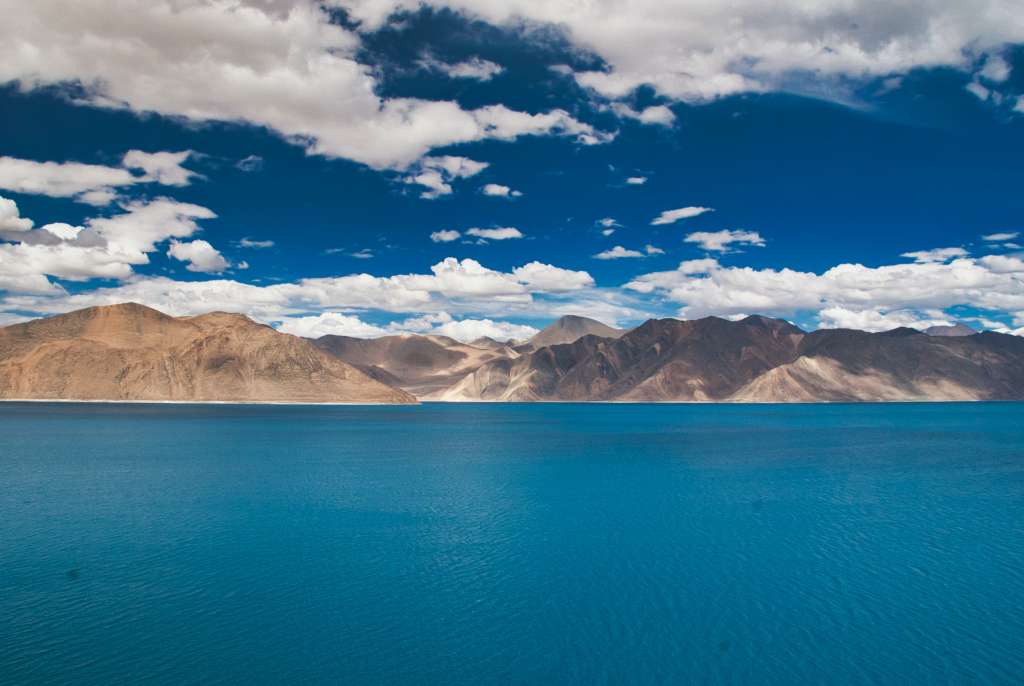 Places to visit:
Pangong Lake

Thiksey Monastery 

Markha Valley

Nubra Valley

Tso Moriri lake

Hemis National Park

Diskit Monastery
Best time to visit: The perfect time to visit and explore Ladakh is from June to September. 
Leh Ladakh is a hot spot amongst youngsters, most of them dream to visit this place someday. Leh Ladakh tourism is such that it always gives you an experience of a lifetime. If you wish to stay at a hotel of your choice then it is better to book your hotel in Leh Ladakh well in advance. Some of the hotels to stay in Leh Ladakh are:
Mussoorie, Uttarakhand
Mussoorie is a popular hill station in India for a honeymoon. Mussoorie is the place to go if your notion of a great holiday includes calm hills, an unspoiled environment, and an unadulterated holiday experience in the truest sense of the term. Mussoorie, also known as Queen of the Hills, is located in the foothills of the Garhwal Himalayan ranges, at an elevation of 7000 feet above sea level, and offers a calm, pleasant environment all year. Mussoorie is the site to explore if you want to witness the stunning view of green slopes juxtaposed against the Himalayan snow-capped peaks. While visiting Mussoorie you can book a tour package for yourself and visit all the tourist destinations.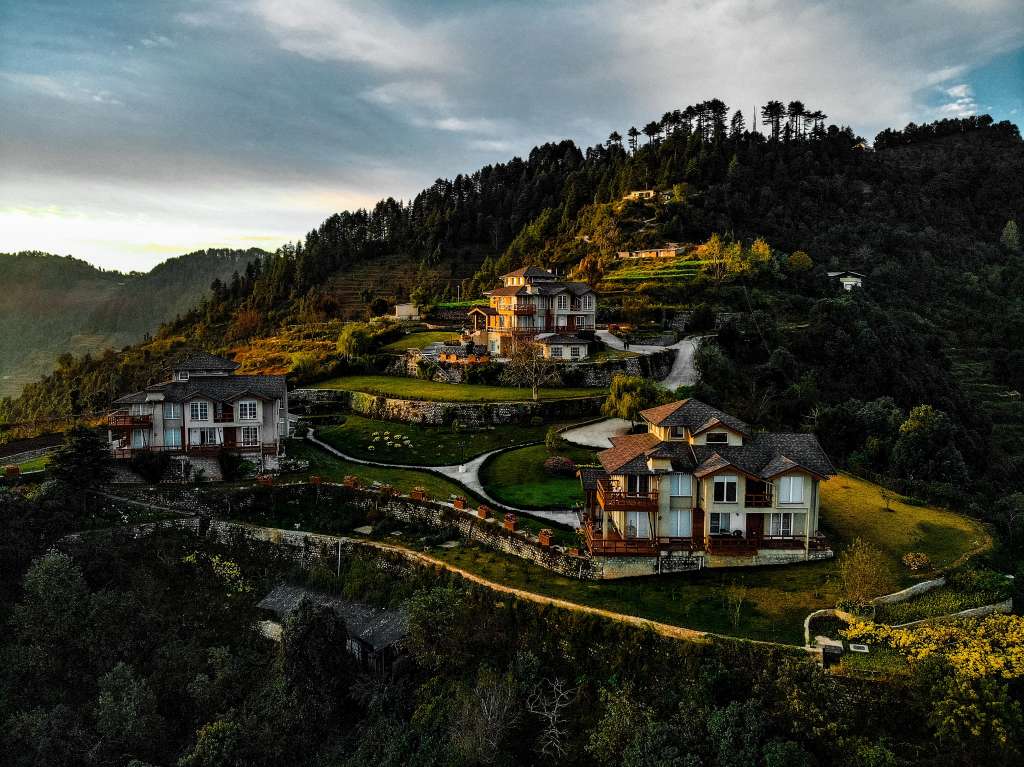 Places to visit:
Ram Gaon

Lal Tibba

Bazar Road

Gun Hill Point

Mall Road

Bazar Road

Cloud's End
Best time to visit: You can visit this hill station from September to June. 
Mussoorie tourism radiates a charm and warmth of its own. You can book your hotel in Mussoorie after reaching there if you do not have in mind a specific hotel. Some of the hotels to stay in Mussoorie are:
Auli, Uttarakhand
In Auli, which is filled with apple orchards, old oaks, and pine trees, there is no lack of scenic scenery. Apart from skiing, there are various treks in the highlands of the Garhwal Himalayas that offer breathtaking vistas of the snow-capped mountains. Auli is a well-known Himalayan hill resort with roots dating back to the eighth century AD. Auli tourism has witnessed a rise recently as many youngsters have been keen on exploring one of the best hill stations in India. 
Almost all of Auli's tourist attractions are surrounded by marketplaces and local restaurants serving delectable cuisine. En route to trekking and visiting places like Gurso Bugyal, these spots are interspersed. So, if you're considering a trip to Auli, here's a list of top tourist sites that will leave you spellbound by the gorgeous Himalayan Ranges.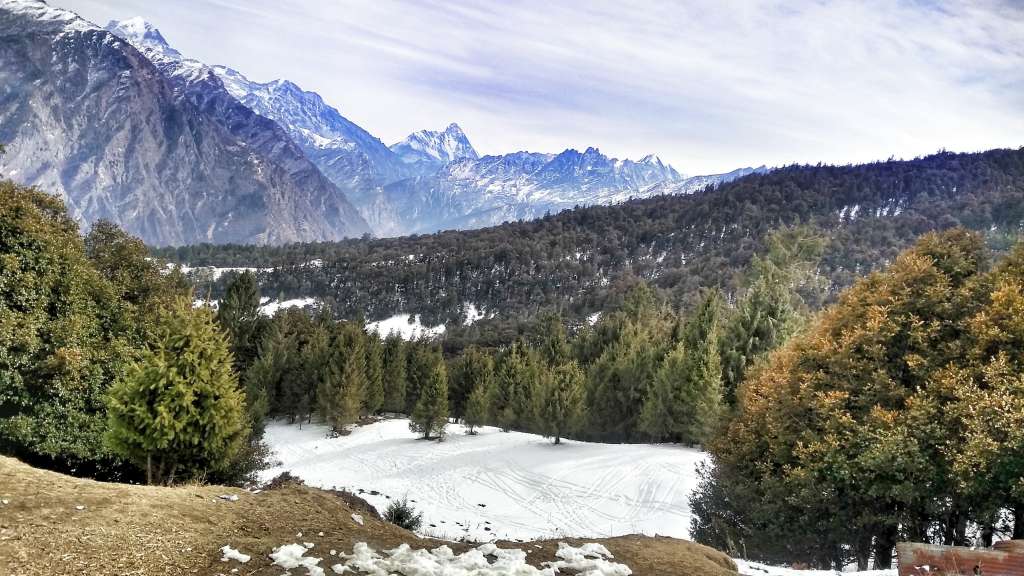 Places to visit:
Auli artificial lake

Joshimath 

Nanda Devi Peak

Trishul Peak Vishnuprayag

Valley of Flowers

Gurso Bugyal

Chattrakund
Best time to visit: One can visit this lovely destination throughout the year. 
Some of the hotels to stay in Auli are:
The Auli Resort

Hotel Mount View Annecy

The Maple Leaf 

The Tattva

Ski Resort

Nandan Kanan Auli

Himalayan Abode Luxurious Homestay
Shimla, Himachal Pradesh
Shimla, Himachal Pradesh's capital, is the favorite hill station of Indian couples planning a honeymoon. Shimla, a pretty haven located at a height of 2200 meters, was known as the summer capital of British India. With captivating colonial structures, pedestrian-friendly Mall Road, and a lane filled to the brim with stores, cafes, and restaurants, Shimla conserves its vintage charm.
The weather is pleasant for most of the year, and visitors flock to the area, especially in the summer indicating a rise in Shimla tourism. Often couples visiting Shimla opt to book tour packages, that is their way of visiting famous places in Shimla. Winters are chilly and snowy from mid-December until the end of February.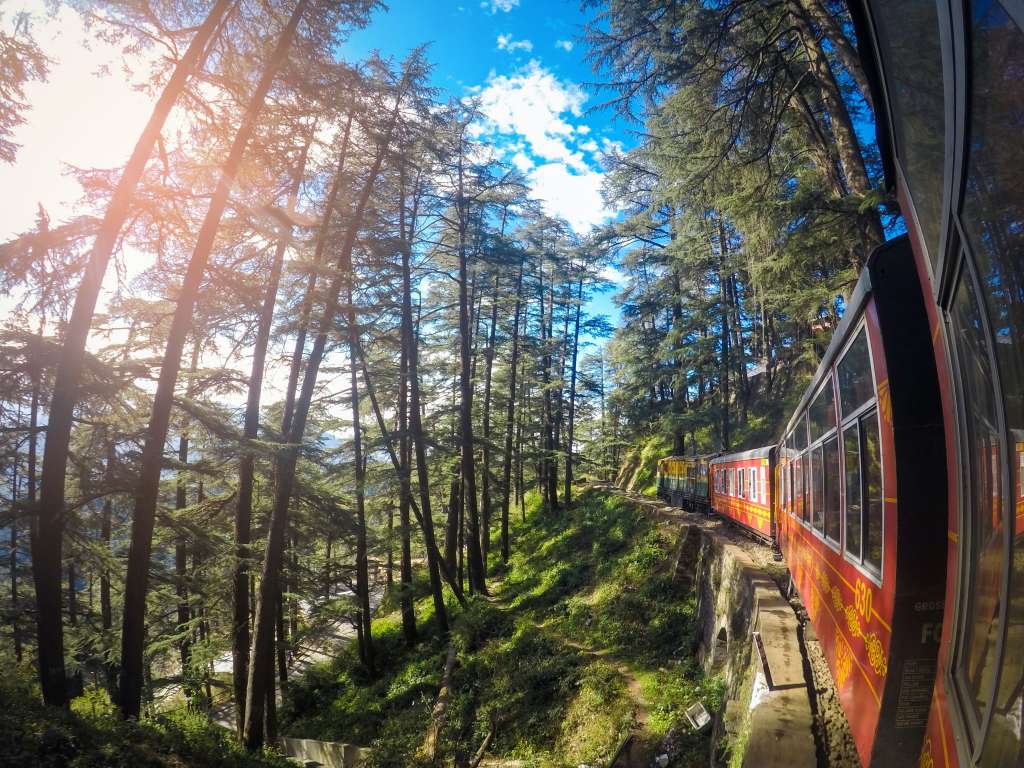 Places to visit:
Jakhoo Hill and Temple

Kalka-Shimla Railway

Kufri

Green Valley

Indian Institute of Advanced Study

Kali Bari Temple
Best time to visit: the perfect time to visit Shimla is from October to June. 
The mall road and the toy train of Shimla are what dreams are made of. There are many hotels in Shimla thus we have brought to you some of the hotels that provide a comfortable stay. Some of the hotels to stay in Shimla are:
Gangtok, Sikkim
Gangtok, Sikkim's capital city, is enticing, charmingly raucous, and cloud-wrapped. Mt. Kanchenjunga can also be seen from afar. This lovely hill station is also a renowned trekking location in the Himalayan mountain ranges, surrounded by mountains and clouds. When viewed from a cable car, the mesmerizing kaleidoscopic splendor and magnificent curving hill roads are even more spectacular. Gangtok is divine and is considered to be one of the best hill stations in India to visit. There are a lot of things to do in Gangtok which keep the tourists engaged. You must consider booking a tour package if you are visiting with family. Gangtok tourism plays a huge role in the economy of the place. 
Gangtok, which means "high top," is without a doubt one of the country's most stunning hill stations. Gangtok is a living and active slice of northeastern heaven, with just the right mix of everything from a fusion of cultural identities to urbanization. Tsomgo Lake, Ban Jhakri falls, Tashi viewpoint, and other natural attractions can be found in Gangtok and its surrounding areas. There are a lot of things to do in Gangtok so while planning a trip be sure of the things you don't want to miss out on.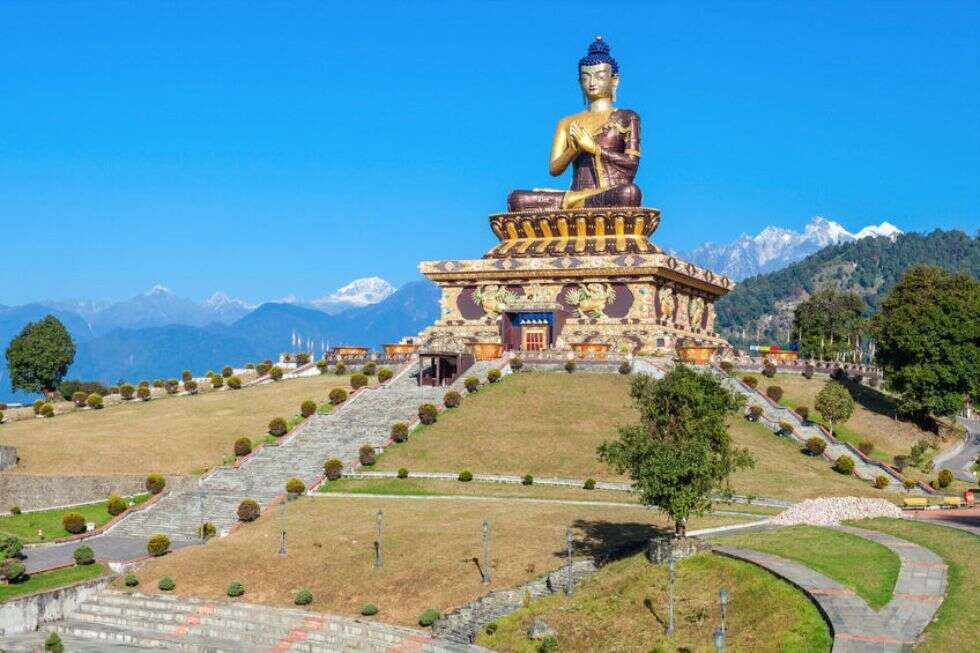 Places to visit:
Tsomgo Lake

Nathula Pass

Hanuman Tok

Himalayan Zoological Park

Ranka Monastery

Namgyal Institute of Tibetology

Flower Exhibition Center

MG Marg 
Best time to visit: Gangtok can be visited throughout the year. 
Some of the hotels to stay in Gangtok are:
Hotel Himalayas

The Regal

Hotel Amba Regency

Hotel Gajraj

Summit Namnang Courtyard and Spa 

Muscatel Grand Silk Route

the Maple Residency Hotel
Kasol, Himachal Pradesh 
Kasol, a quaint Himachal village located along the Parvati River's banks, is gradually becoming a great attraction for trekkers, travelers, and environment aficionados. Kasol is one of the best hill stations in India and witnesses a lot of tourist activities. This lovely small village, also known as the Amsterdam of India, is rich in natural scenic beauty and is one of the few spots in the country that has yet to be wrecked by urbanization and commercialization. 
Kasol, positioned between the cities of Bhuntar and Manikaran, may appear to be a plain, unremarkable village, yet it is one of the loveliest spots in the country to merely sit back and de-stress in the lap of nature. Kasol tourism is so welcoming that people often tend to revisit the designation just to visit the tourist destinations of Kasol.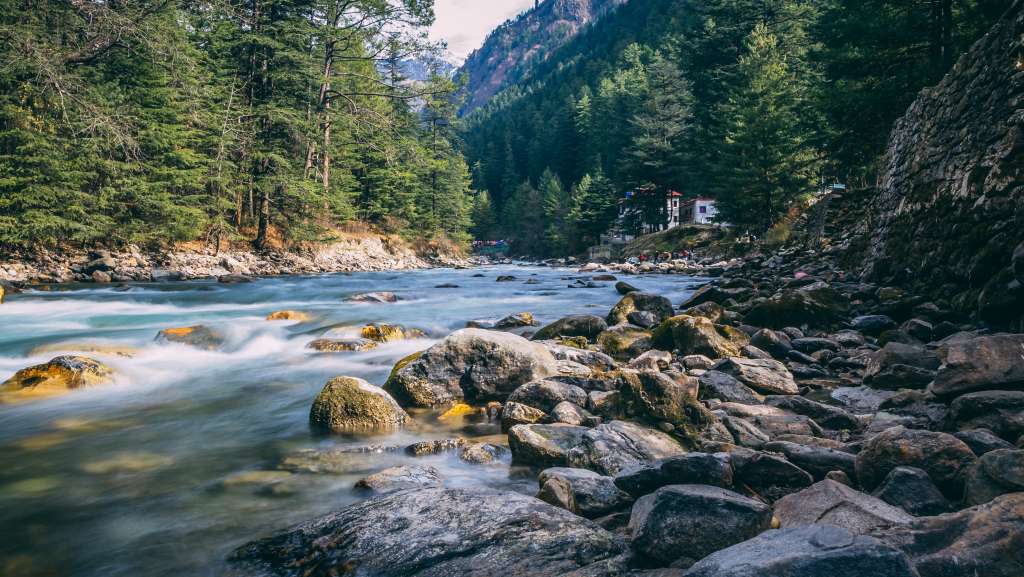 Places to visit:
Parvati River 

Tosh

Pin Parvati Pass

Manikaran Gurudwara.

Grahan

Kheerganga
Best time to visit: the best time to visit unexplored for Scholars during October to June. 
Some of the hotels to stay in Kasol are:
Hotel Krishna Palace

Parvati Cottage camps

The Alpine guest house

The hosteller Kasol

Royal Castle Kasol

Babylon Resort

The Rainbow Inn

Hotel Kasol Inn

Hotel Devlok International Kasol
Lonavala, Maharashtra
Lonavala, Maharashtra's most visited hill station and the best destination to visit during the monsoons, is located in the Western Ghats' Sahyadri range, close to Pune and Mumbai. It is a famous camping, trekking, and other adventure sports site due to the plenty of waterfalls, lakes, and hills in the area.
Lonavala is known for producing the hard candy chikki, which is a sweet edible made from various nuts blended with jaggery. It is also a consequential station on the Mumbai-Pune railway line. Lonavla is considered one of the best hill stations in India and is easily accessible to people residing in and around Lonavala. There are various things to do in Lonavala you can see various waterfalls, trek all the way up to the forts, take up camping activities and enjoy the monsoons.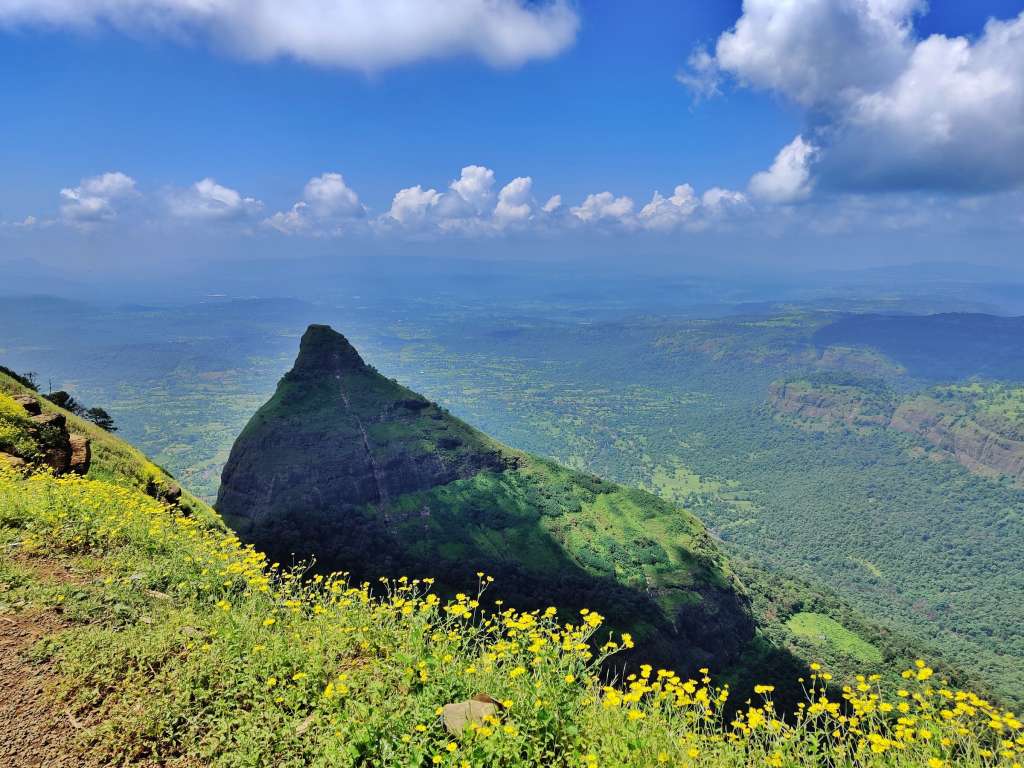 Places to visit:
Tiger's Leap

Bhaja Caves

Karla Caves

Bhushi Dam

Duke's Nose

Tikona Fort
Best time to visit: The best time to visit Lonavala is throughout the year. 
Some of the hotels to stay in Lonavala are:
Merits Crystal Resort

Sunrise Hill Resort

Sterling Lonavala

Aureole Mrida

The Dukes Retreat 

Trios Boutique Hotel

Whispering Woods Resort

Highland Resort
Shillong, Meghalaya
Shillong, Meghalaya's capital, is an attractive city encircled by pine trees. It gets its name from the Shillong Peak's Lei Shillong idol. Shillong, with a height of 1496 meters, provides refuge from the country's heat. The magnificent scenery and traditions of this hill station are well-known. Shillong is perfect for visits in all seasons because of its pleasant temperature. This place has a lot to serve to its visitors making Shillong one of the top hill stations in India. The calm breeze and mild drizzles contribute to the pleasure of visiting this hill station. This region is also known as "East Scotland." Skyrim, Mylliem, Maharam, Mallaisohmat, Bhowal, and Langrim descendants can be found. There are a lot of things to do in Shillong making it all a huge dose of refreshments for the tourists.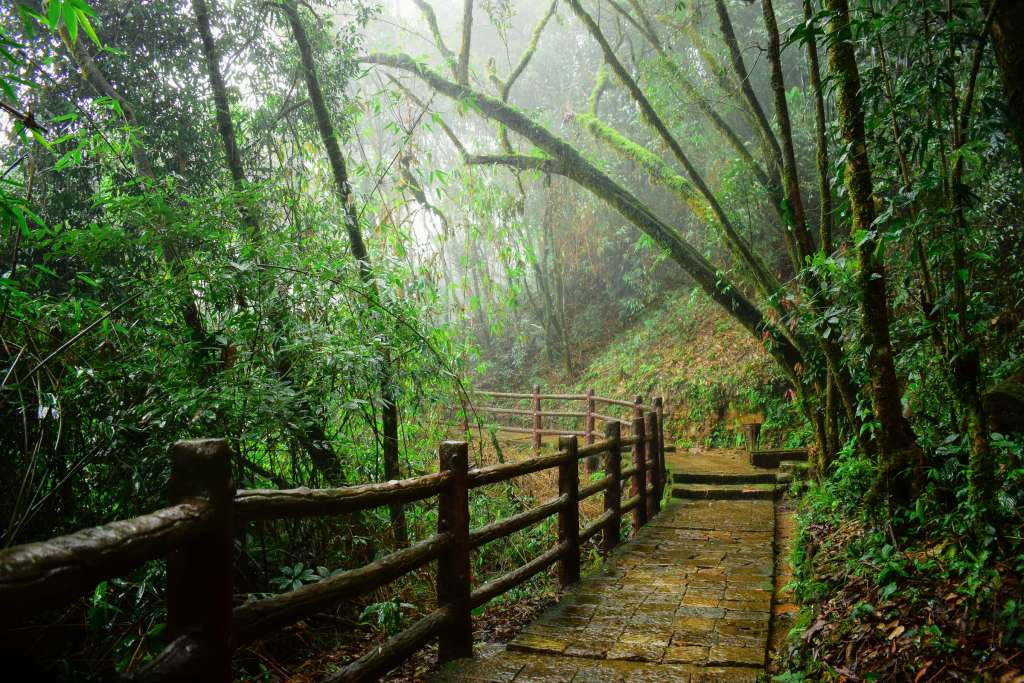 Places to visit:
Elephant Falls

Umiam Lake

Shillong Peak & ViewPoint

Don Bosco Museum

David Scott Trail

Sweet Falls

Laitlum Canyons

Police Bazar
Best time to visit: The best time to visit Shillong is from September to May. 
Some of the hotels to stay in Shillong are:
Shelter Inn

Silver Brook Shillong Homestay

Rocks Boutique 

Hotel Pegasus Crown 

Hotel Woodland Hill stay 

Treebo Trend Omega Stay Inn

Centre Point Shillong

Holly Lodge

The Loft

Hotel Barbareek
Conclusion 
In India, there are many hill stations, but these eleven stunning hill stations in India receive the greatest plaudits. Not that the others aren't amazing, but these popular hill stations in India are simply too good for anyone else to match. Whether you're looking for inner serenity or to rekindle romance, these are fantastic for any purpose and any excuse for a getaway from the city! So, what do you have to lose? Simply pack your backpack and head to India's most beautiful hill stations
Despite having such beautiful and spectacular hill stations to its credit, Indian tourism has come a long way. Whatever the weather or season, having a pleasant vacation with friends and family should not be hampered by it. So, the next time the summer heat gets in the way of your enjoyment, remember to visit the hill stations in India, and don't forget to grab the best deals on hotel bookings from HotelDekho.com, where the picturesque beauty will enchant you!