11 Picturesque Road Trips in India: A Guide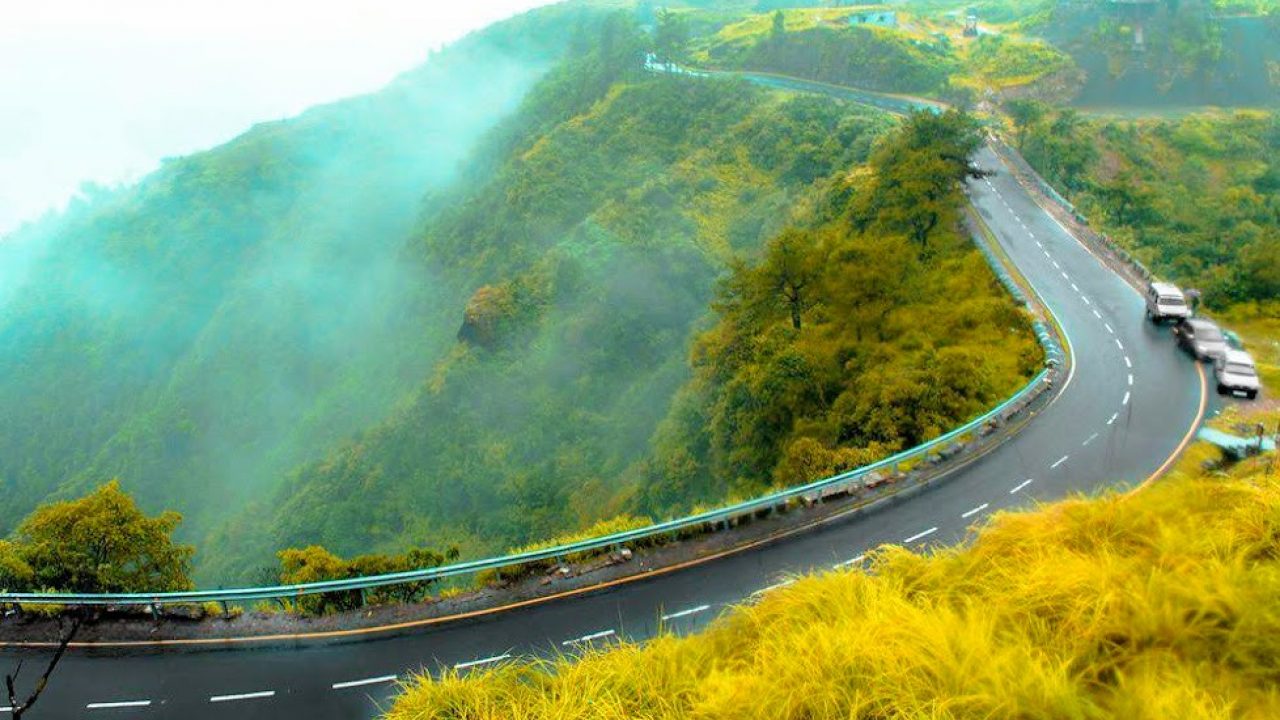 Despite common opinion, going on a road vacation does not imply simply jumping in your car and driving away. Before leaving, there is a lot of planning and preparation to be done. Apart from deciding on the destinations, you must also consider questions such as "what is the best route to take?," "how are the road conditions?," "will I be able to drive during the trip?," "who should I go with?" and a variety of other scenarios. All of these things must be carefully considered before you get behind the wheel and set out to execute your road trip plans.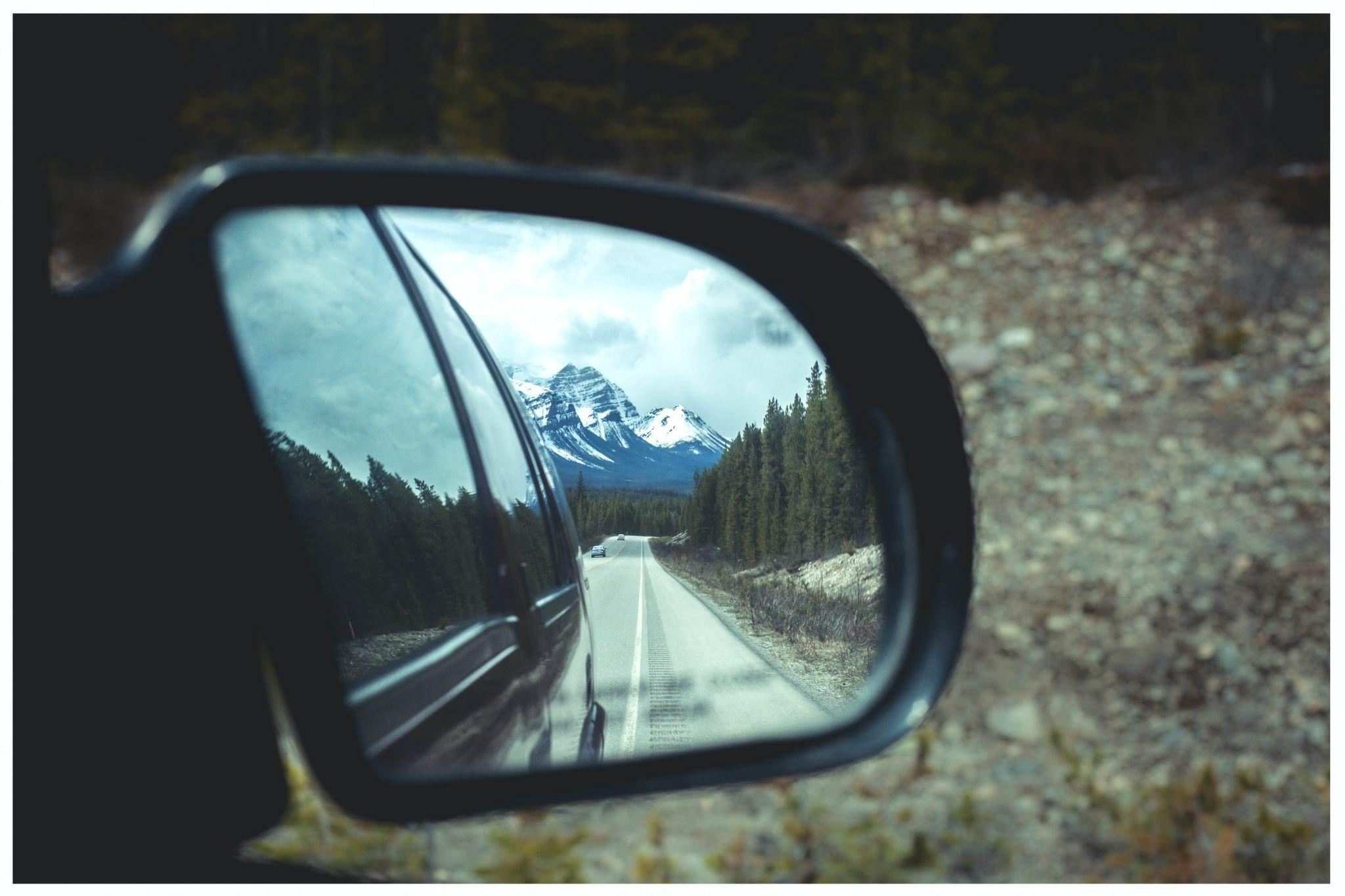 We scoured the archives of our vast country to find some of the best road trips in India that you should do at least once in your life. Is your motto for most weekends Ready, Set, Go? Have you discovered that riding a motorcycle and exploring the countryside is your calling? This is a huge gamble, then!
Route Plotting:
There are some road trip planner apps to help you plan your journey. But those apps can be a handful sometimes. Hence, it's time to get that map out and plan your big adventure! Begin by plotting the primary destinations you want to visit on a map, then connecting them to determine the most efficient path. If you want to get information on the road distance or timings, use an app like Google Maps. It's critical to be practical about how much you and/or your travel companions can drive safely in a day. 
Also, remember to have a paper map of your journey. When your map app won't load because of poor cell service, you'll be glad you had a backup.
Preparation of the Vehicle :
It's essential to know that your chariot is ready for the voyage before you leave. Make an arrangement to get your vehicle serviced to ensure that the oil, fluids, tires, and air filters are in good working condition. You should also make sure that all of the lights and blinkers are working correctly, as well as your spare tire and jack are fine. Make sure you have the most recent copy of your registration and insurance cards.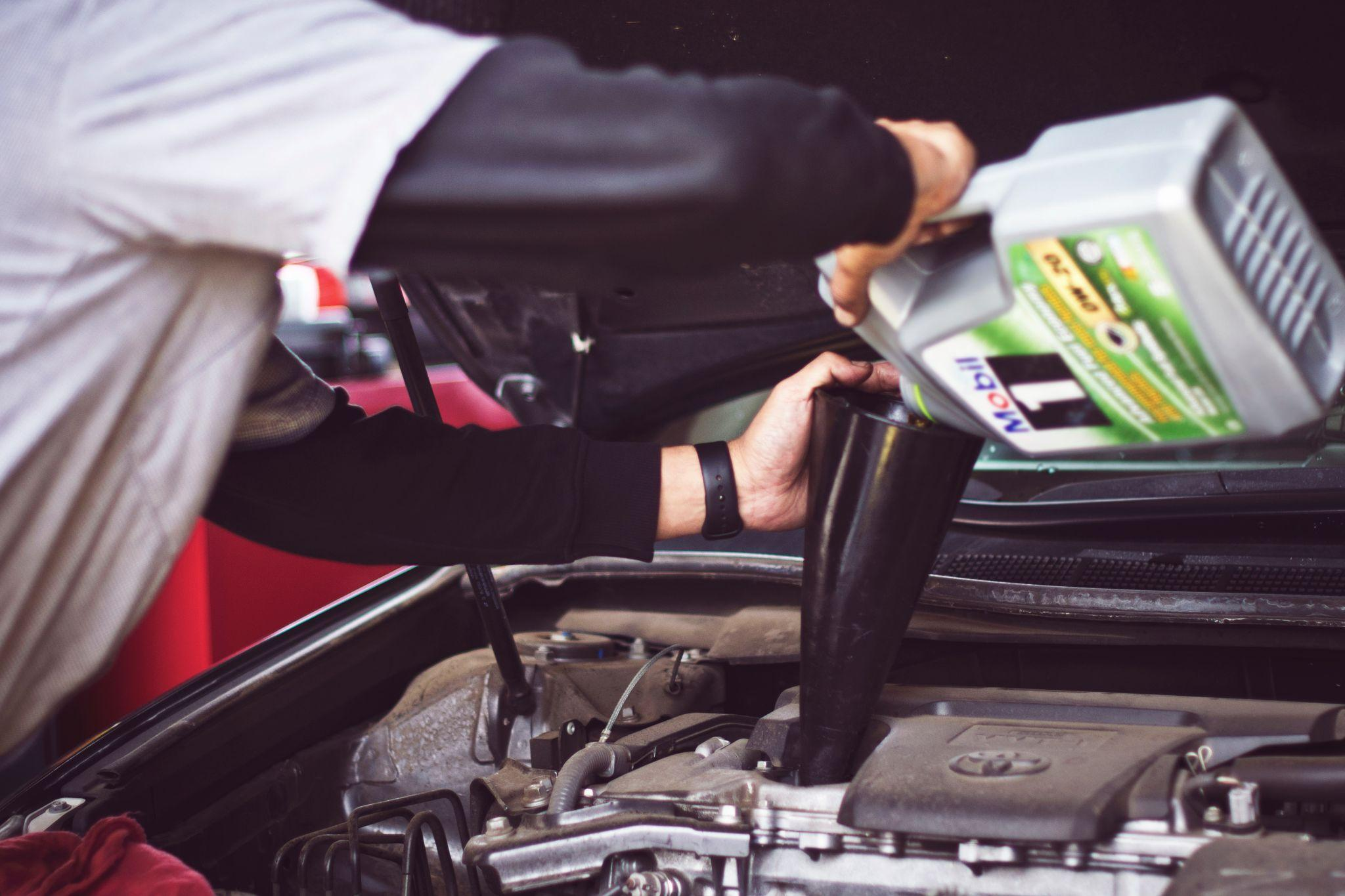 A safety package, which should include jumper cables, a flashlight, reflective triangles, and water, is also recommended. And to get the fun of music as well as GPS directions together, connect your phone to the car's Bluetooth or carry an AUX wire, and don't forget a backup car charger. Another best thing to do is to give your travel companion a spare car key in case yours gets misplaced.
Is your vehicle rented? Check your rental agreement for mileage restrictions and emergency contact details. Try to rent a car one way so you can drop it off at your final destination and catch a flight home. If you are from another country, be sure to check the country's driving legislation to see if you'll need an international driver's license if you're renting in another country.
Snacks Must
Most road trips are an excellent opportunity to munch on local cuisine, including fast food. Finding restaurants that aren't part of the big chains benefits the local economy and supports small businesses—plus, nothing beats a homemade milkshake and fries from a classic roadside diner.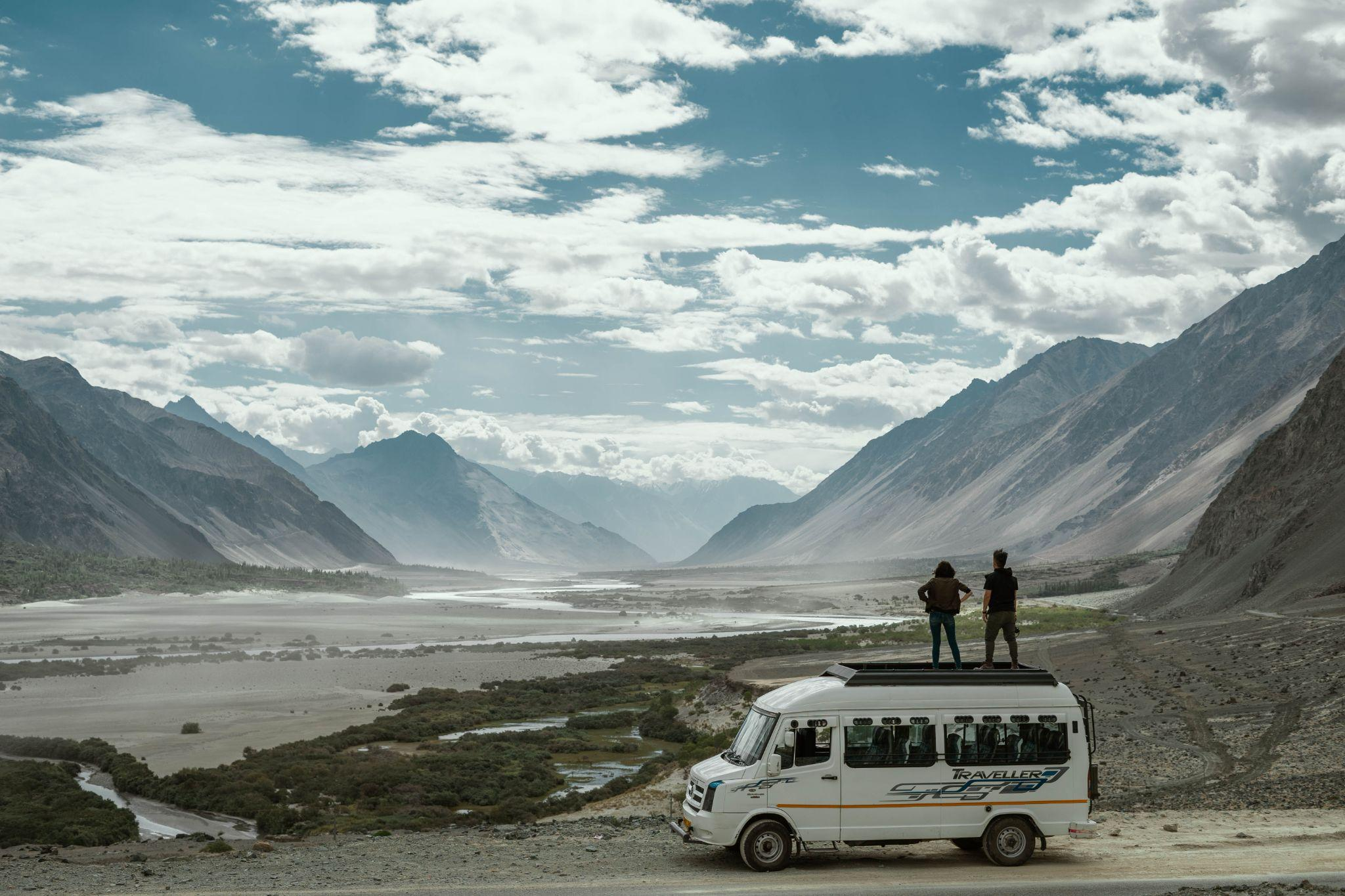 For the time in between, prepare a container with healthy snacks like vegetables and chickpeas, fruits, and sandwich fixings—plus some sweet treats that won't melt in a hot car. By decreasing the number of stops you take, having food in hand will help you save money and time. A multitool with a blade and a small chopping board, as well as a refillable water bottle, are essential accessories for dining while driving.
En Route Entertainment
While staring out the window for hours on end is one way to pass the time, you'll probably want some entertainment during the journey. Engaging in a podcast or an audiobook is the car trip equivalent of viewing an airplane movie. People also get intrigued by the road trip movies that they saw last weekend. 
This is also an excellent opportunity to learn about the music of the area you're visiting, whether by listening to a local radio station or compiling a state-by-state (or even town-by-town) playlist of local artists. And whatever you do, rest assured that you have enough music to listen to when you don't have mobile service. 
Here are some of the most visited Road Trip Routes in India:
Mumbai to Pune Expressway
A road journey to Lonavala is a popular weekend vacation from Pune or Mumbai, and practically all locals recommend it. Remember to try the 'chikki' at Lonavala. The beautiful scenery and rich greenery are excellent for relaxing restless nerves. If you're visiting the area and want to go on a road trip, look no further. Place your foot on the pedal and go to work! 
The 94-kilometer motorway is regarded as one of India's best road journeys. This road takes 2 to 3 hours of time on average. On the old Mumbai-Pune Highway (which is in excellent condition), two-wheelers are permitted, while cabs and buses operate on the Mumbai-Pune expressway. On the Pune-Lonavala route, Sunny Da Dhaba and The Kinara Village Dhaba are nice places to eat. If you plan to take a break and stay a bit longer then it is recommended to book a hotel in Pune. 
Manali to Leh Highway 
The grandeur of the Indian road ride from Manali to Leh is beyond description. It has some of the best roads to travel in India. Remember Kareena Kapoor from Jab We Met dancing to 'Yeh Ishq Hai'? Wouldn't it be nice to cruise down that snow-covered road in an open jeep or a Bullet? Ah! So lovely! It has a length of 479 kilometers and a mean altitude of 3 to 4 kilometers above sea level. The road is open for roughly 5 months a year, primarily in the summer and mid-October.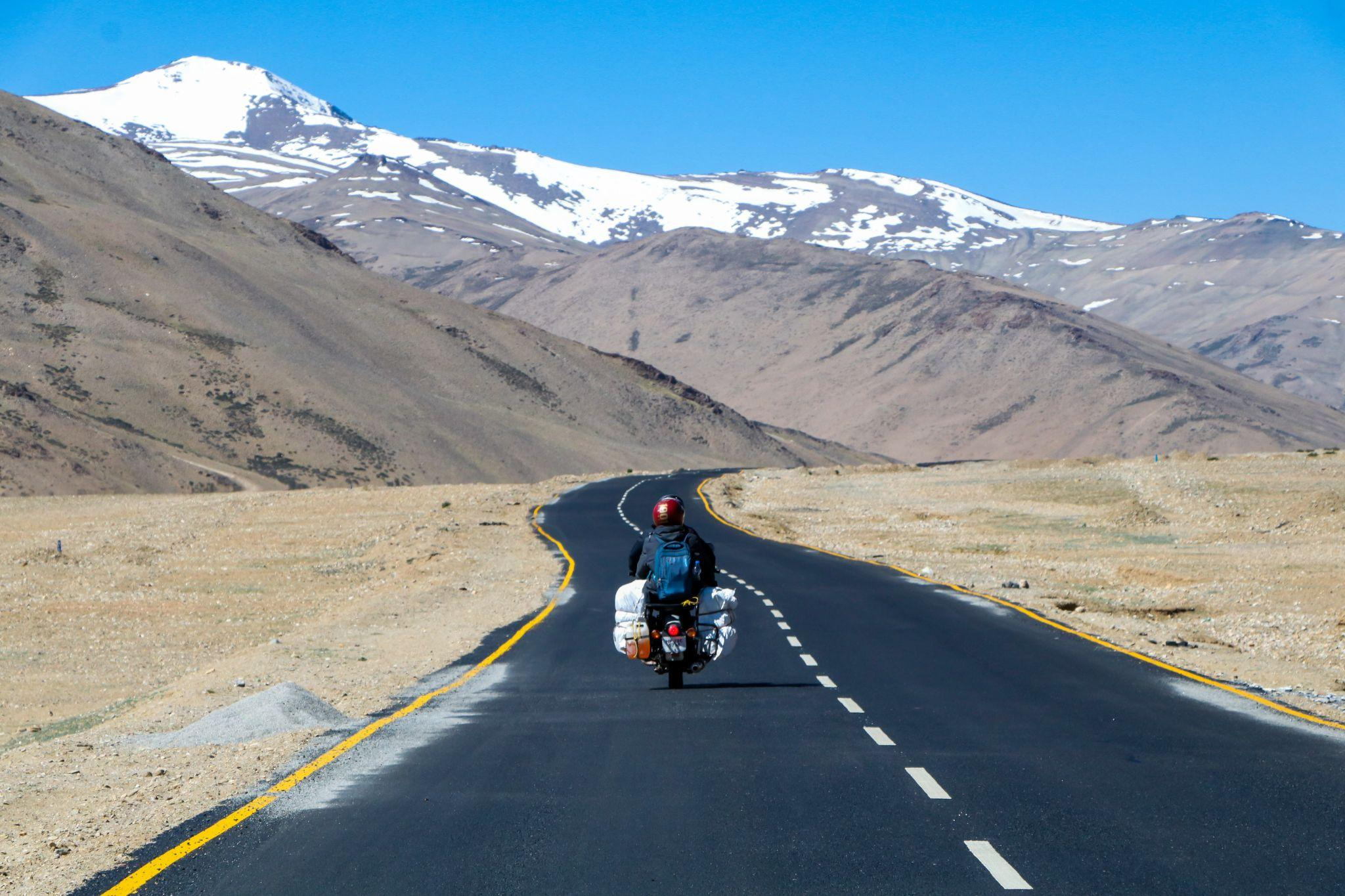 The journey takes around two days, with one rest and acclimatization stop along the way. Once you reach Leh, we again come in the clutch to help find your hotels. Some of the hotels to book in Leh Ladakh are:-  
Shimla to Manali via Mandi
When it comes to choosing a vacation place, avoid clichés at all costs! The Shimla-Manali road drive is a great way to rest and unwind in India, with the River Beas slogging alongside. There you can always give halt and splash around in the river's icy waters. Splashing around in the lake on the route from Shimla to Manali screams Himachal vacation.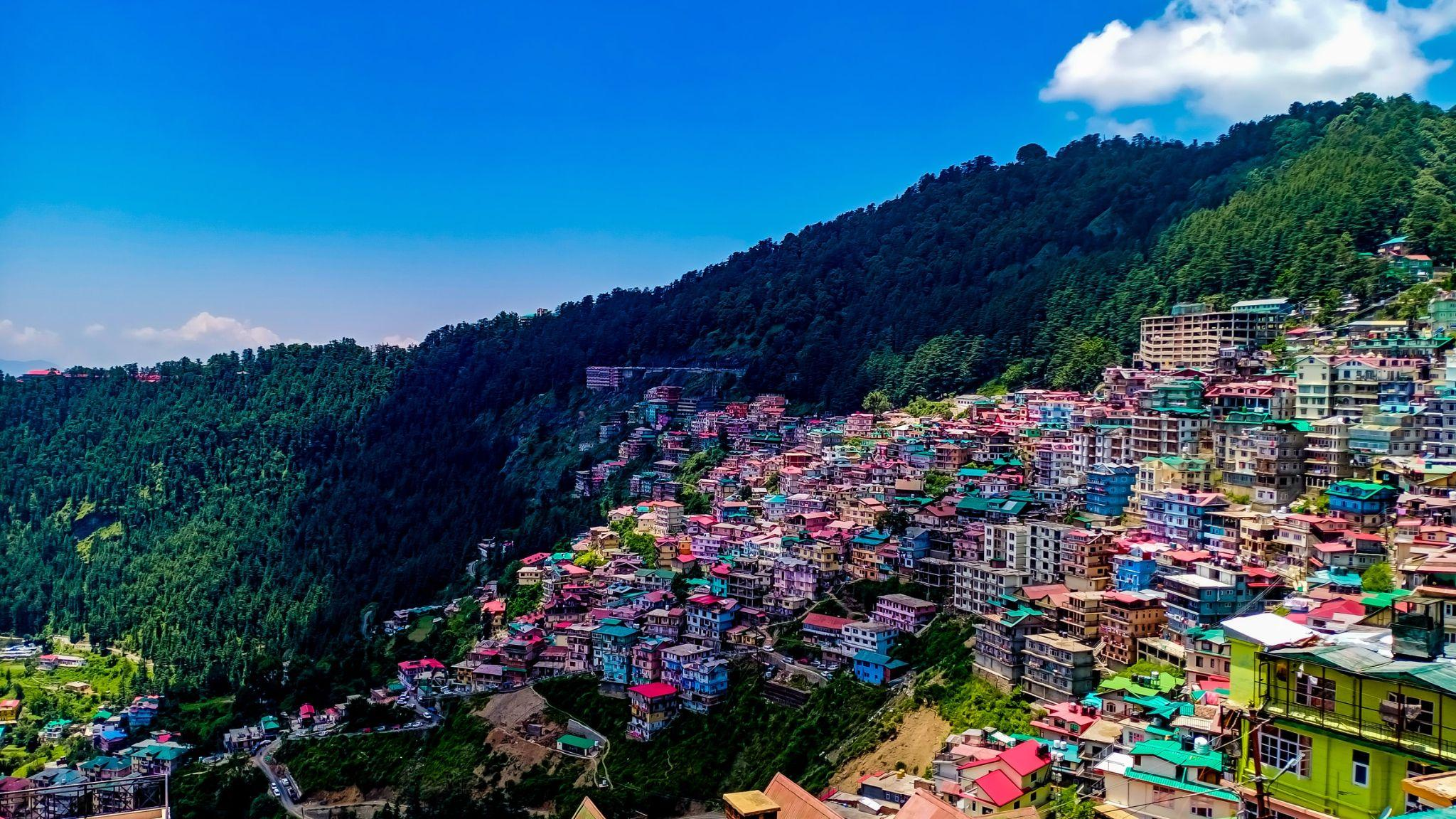 Due to the mountainous terrain, this 250-kilometer section takes a little longer than usual. All the more reason for it to be one of the best road trips in India by car. In Manali also, HotelDekho.com provides you with the list of best hotels to book in Manali and Shimla. 
Shimla to Manali via Kinnaur and Spiti
This is the road trip in India you should do instead of the Mandi one if you want the road trip to be the highlight of your trip. If you like, you can cover Kalpa, Sangla valley, and even the upper parts of the valley like Nako, Chango, and Ropa.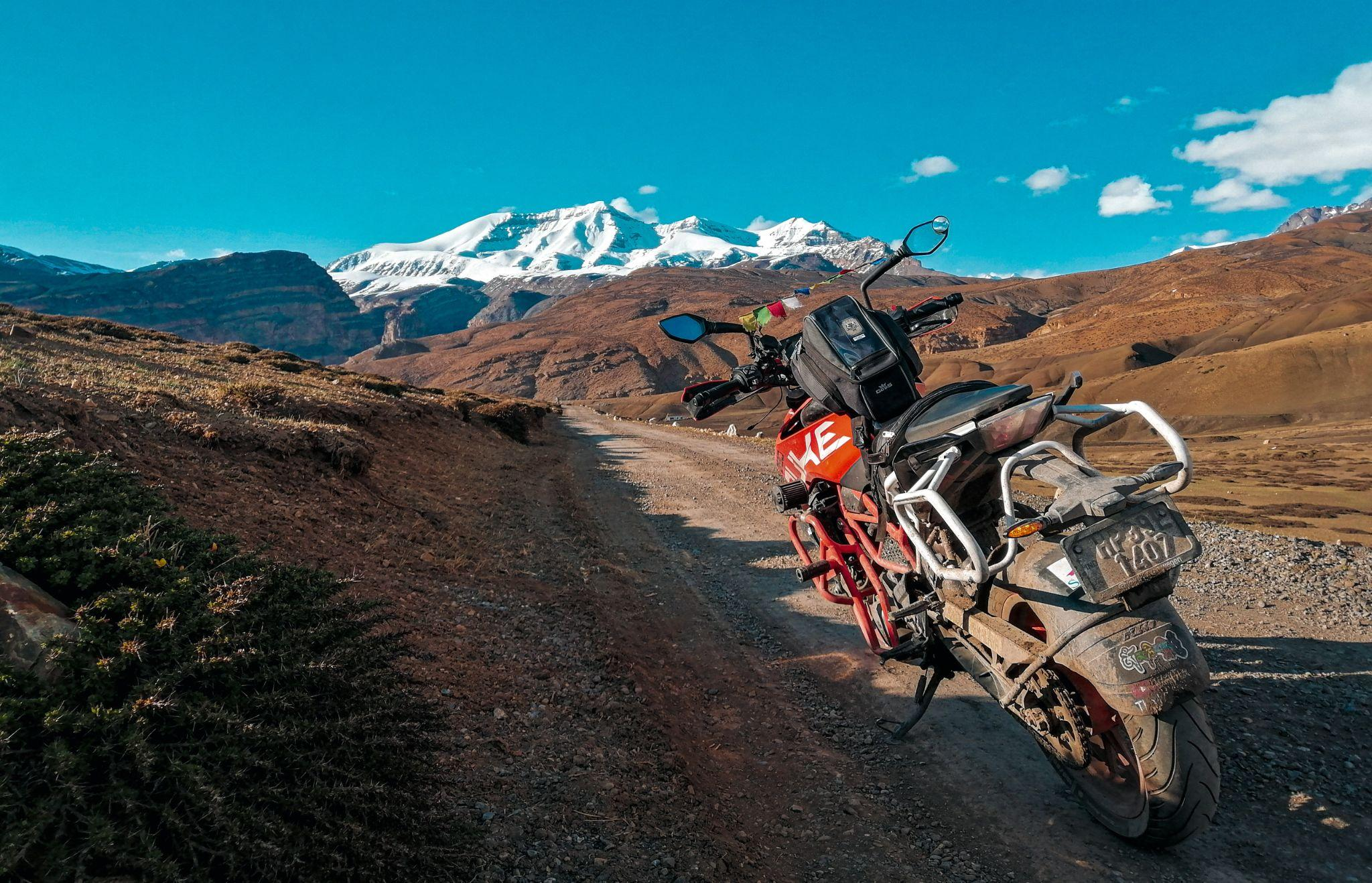 The stretch is moderately long and can be completed in 3-4 days (unlike shown in Google Maps). You can make your first stop in Rampur. The distance between Shimla and Rampur is around 130 kilometers, and the roads are in good condition up to this point. It takes practically a full day to travel from Rampur to Nako, which is about 180 kilometers. 
The road is in horrible shape, but it is also incredibly scenic. It's another 110 kilometers from Nako to Kaza, which is extremely lovely because it's entirely in the Spiti region, but the roads are still poor. This one is an adventurous road trip to Manali, one which will make you a proud rider. 
You can layover at Kaza if the journey from Nako to Kaza takes more than half a day. The last leg of the journey is from Kaza to Manali via Kunzum La and Rohtang La, and while this stretch is better than the previous two, it is still quite difficult. This might easily take a full day.
Delhi to Agra via Mathura on Yamuna Expressway
The Yamuna Expressway is presently the best road in the nation and a must-see for any road travelers visiting Delhi. If you have sufficient driving endurance, you can explore the Taj Mahal and Agra Fort and return to Delhi by the end of the night. This route will give you an unexhausted and stress-free experience of a road trip to Agra.
Because the Yamuna Expressway is so smooth, you may complete this length in under 2 hours. However, the distance from Delhi to the Yamuna Expressway is roughly 70 kilometers, so add an hour or two to the entire journey time. Make sure your tires are properly inflated. Some vehicles' tires have burst due to excessive heat when traveling at high speeds, so keep your air pressure lower than normal.
Read More: Hill Stations near Agra
If you end up planning to stay a few more days and explore then you can book a hotel in Agra. Some of the hotels that you can choose from are mentioned below:-
Jaipur to Jaisalmer 
Jaisalmer is embellished with lakes, elaborate Jain temples, and Havelis and is known as the 'golden city' due to its abundant golden dunes and castles coated with golden honey sandstone. For a remarkable experience, ride a camel into the desert or camp beneath the stars in this beautiful land.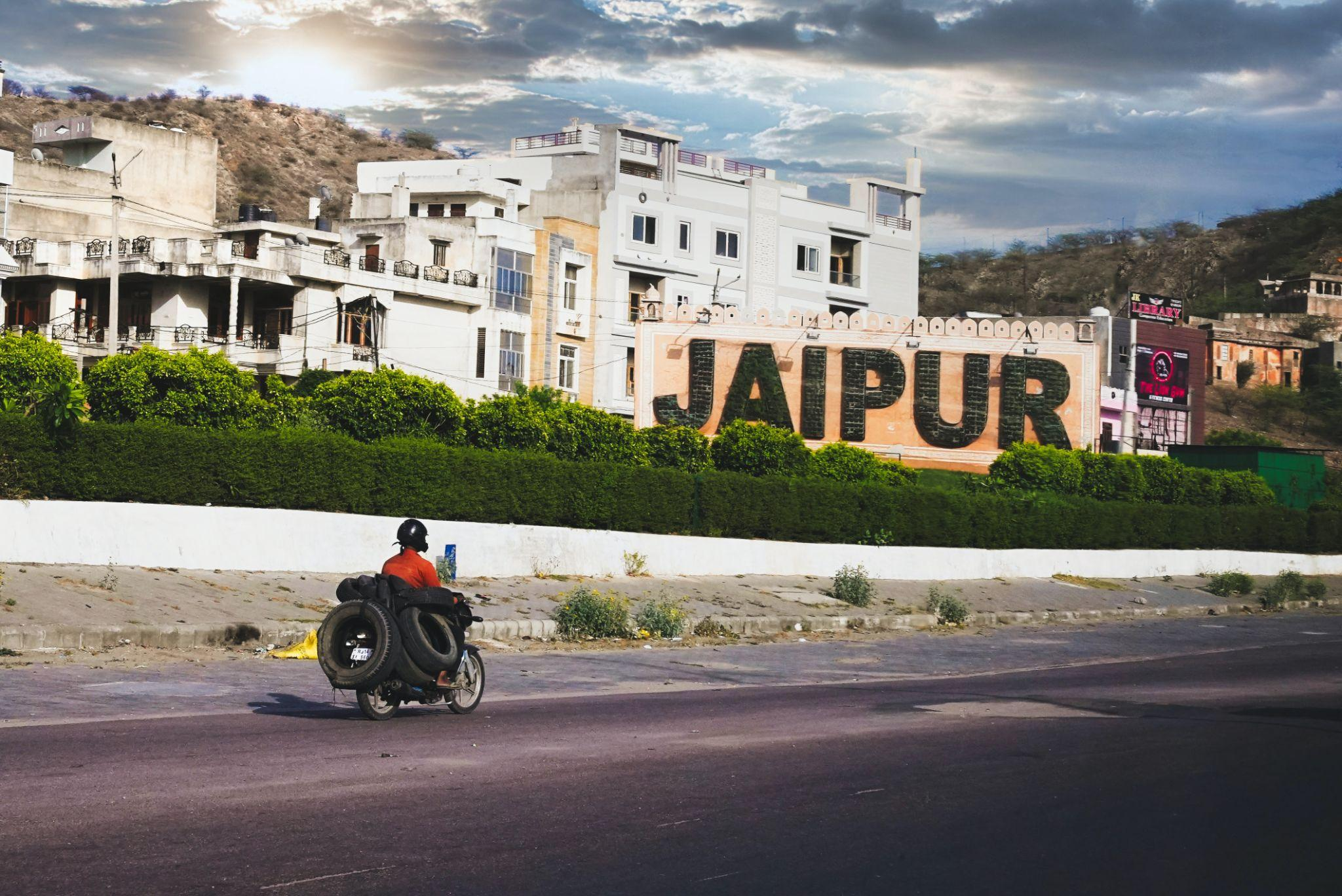 The roads are in excellent shape and a joy to travel on! Travel via RJ SH 19, which is the greatest option in terms of routes. Make a pit stop in Jodhpur for both your automobile and your stomach. Authentic Rajasthani cuisine can be found along this path.
After a long road trip to Jaisalmer, it is obvious for one to get tired. If you plan to rest below are some of the hotels to stay in Jaisalmer at:- 
Mumbai to Goa
Without a question, this is the Father of road trips in India by car. Drive towards the sun, the sea, and the beach on a lovely route that will inspire you and prepare you for the pleasure that lies ahead. On great paved roads, the 600-kilometer ride from Mumbai to Goa brings you through some of the country's most magnificent landscapes. 
The variety of amenities available along the way makes this one of the simpler road trips to arrange. Continue reading to learn more about how to travel by road from Mumbai to Goa. One of the best things about this trip is that Goa is only a 12-hour drive from Mumbai, so you can set out for one of the best road trips in India whenever you have a long weekend. If you end up deciding to stay in Goa then you should book hotels in Goa beforehand because it is a tourist destination that is visited by many tourists annually. 
Delhi to Jaipur
A car ride from Delhi to Jaipur will allow you to see some of the most magnificent sights along the way. When taking a road trip from Delhi to Jaipur, you can make the most of your journey by taking in everything that is available along the way. You may convert your drive into a fun-filled adventure with a Savaari, and you can tailor the trip to your preferences, travel schedule, and budget. As you drive along on one of India's best-kept roadways on a road trip to India's most colorful cultures, watch the Aravallis bounce off.
The roads were in outstanding shape until the previous several years, but they have since deteriorated, and the route is marked by numerous restaurants. Make a pit stop at any of them, refuel, and get back on the road! We are sure you won't regret making this road trip plan. 
Kolkata to Digha
Any Kolkatan will vouch for this road trip plan, claiming to have done it at least four times in their lives. Why? The road is simple and pleasant, ideal for revving up your automobiles, and it is dotted with green areas. Because of its short and sweet appeal, Digha is a popular weekend getaway option for many East Indians. Two days here will take your mind off things and allow you to relax. Ride a pony in the shallow waves or walk along the beach.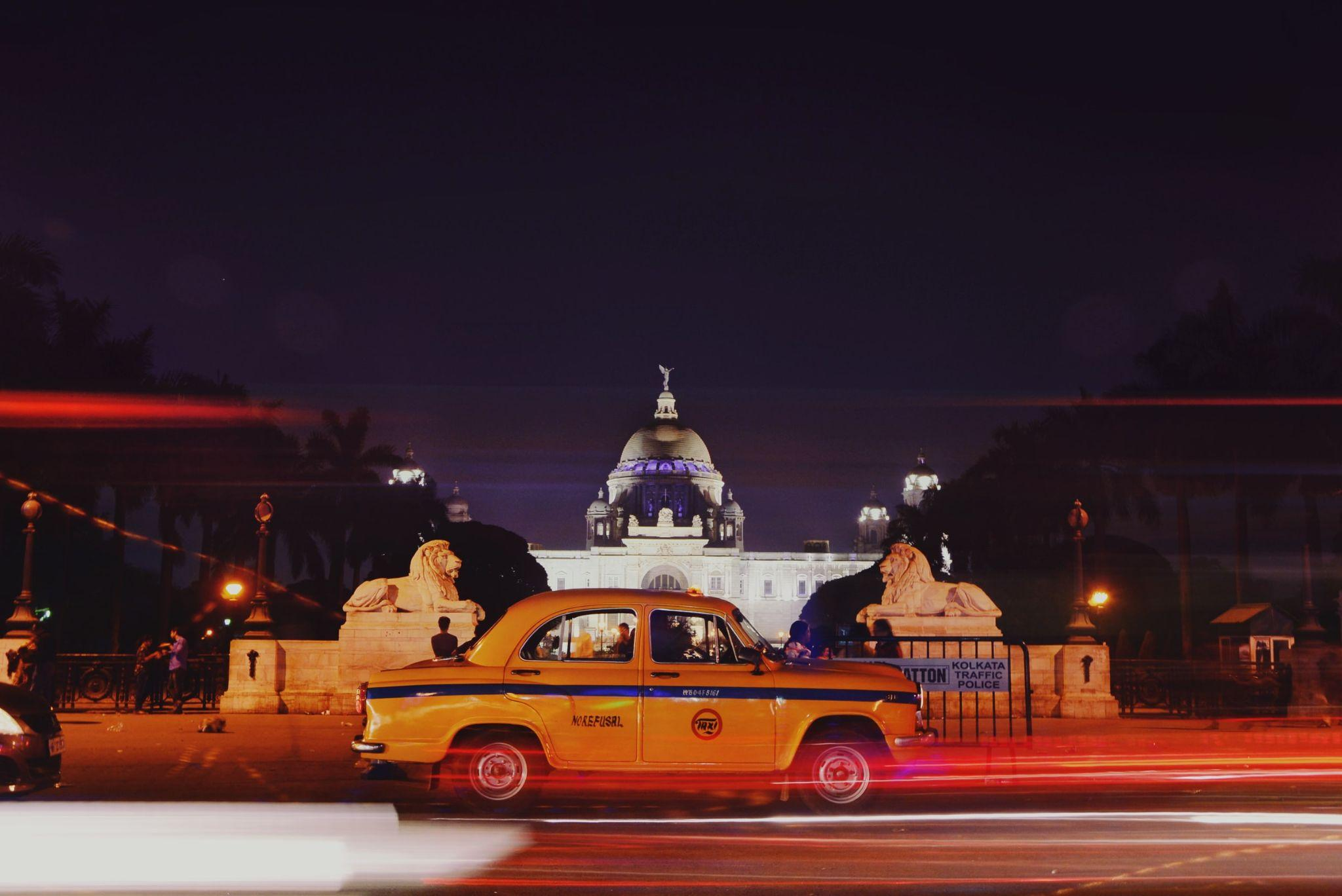 There are many Dhabas along this journey in India, so eating is not an issue. The road is about 180 kilometers long and takes almost three hours to navigate. Enjoy one of the best road trips in India while snapping photos along the route! If in Kolkata you should for sure give this road trip in India by car a chance. 
Delhi to Shimla
Behind vertigo and nausea is a train of thinking that believes nothing compares to the beauty of a road journey through the hills. The vast Himalayan expanse and delicate cottony clouds merge into an adorable path, and the cool winds in your hair create the most wonderful of sensations.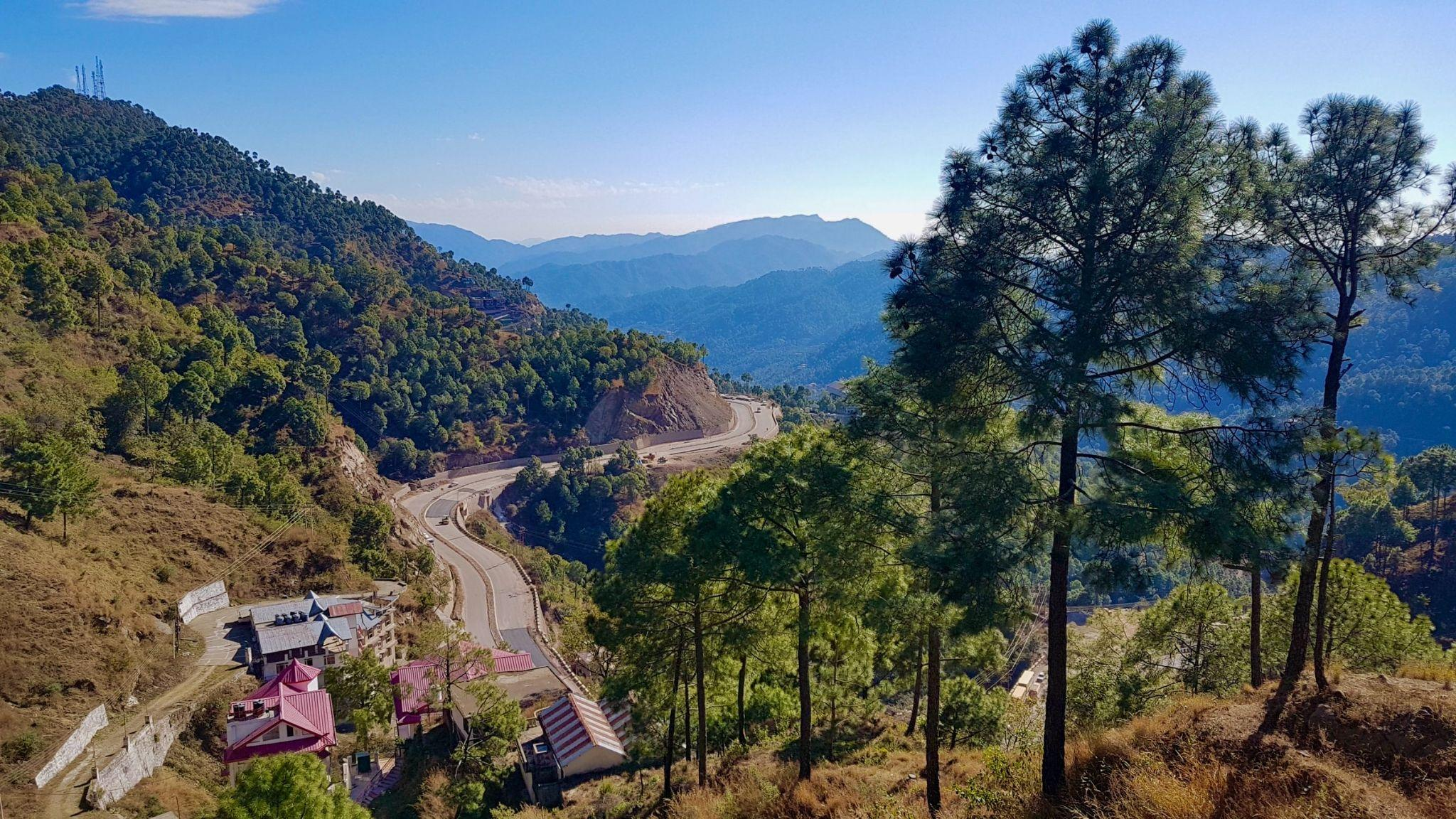 Trudge up the Grand Trunk Road from Delhi for a lengthy weekend away from the city's clamor this road trip in India will end by being a memorable one for you. The trip takes approximately 6 hours and 40 minutes. On this route, eating while driving is not an issue. Sukhdev ka Dhaba in Murthal provides exquisite paranthas, so treat your stomach! Mentioned below are the names of some of the hotels where you can book a hotel in Shimla:-
Ahmedabad to Kutch
Go to Kutch for a short weekend getaway and have a great time. Take in the culture and the Rann's white splendor and let us know if you need our assistance with hotel booking in Ahmedabad.
It takes 11 hours to complete the stretch. Some sections of the road are unpaved, so leave Ahmedabad early in the morning. If you travel via Route 2 – NH27:  Ahmedabad > Gandhinagar > Mehsana > Bhuj. This is one of the best road trips in India.
Route 2 is around 80 kilometers longer but has significantly less traffic. Cab rates for the entire journey from Ahmedabad to Bhuj start at INR 4500 and increase based on the times and type of vehicle you choose.
Conclusion 
Some of the measures outlined above, such as having your car serviced, eating locally, and taking your own snacks and reusable water bottles, are already beneficial in terms of traveling with the environment in mind. On the road, attempt to plan your journey to avoid unnecessary driving and backtracking by picking a continuous route and assigning the navigator as the most alert travel companion. Also, nothing should be thrown out of the automobile as litter (or take it a step further and pick up any trash you find at stops along the way).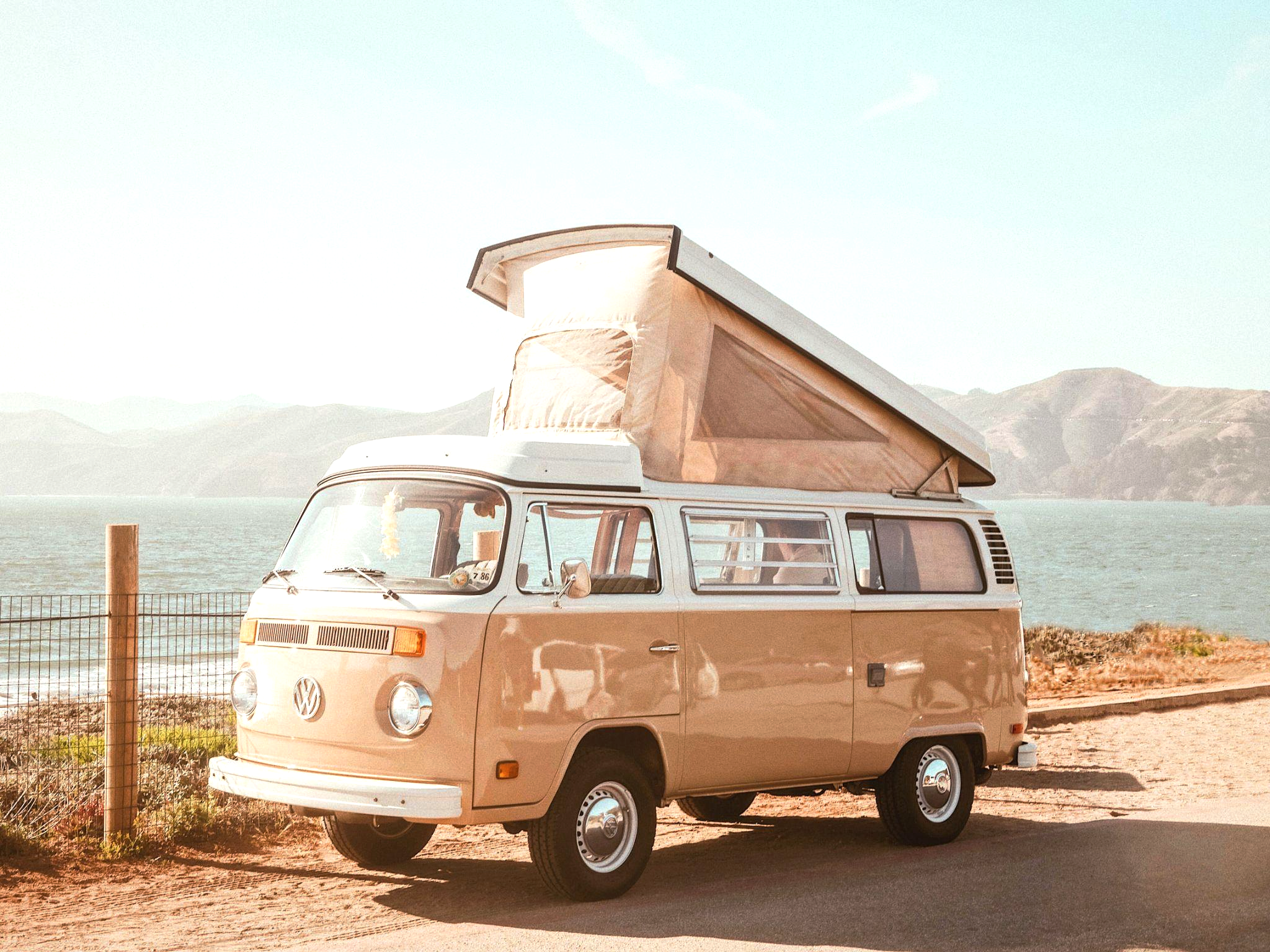 A road trip is the interpretation of the journey being just as essential as the desired location, regardless of where you go. Enjoy the sights, eat the treats, and remain safe! Our team wishes you all the very best. It's time to get going!
Best regards from HotelDekho.com!!