20 Amazing Travel Movies That Will Awaken The Wanderlust In You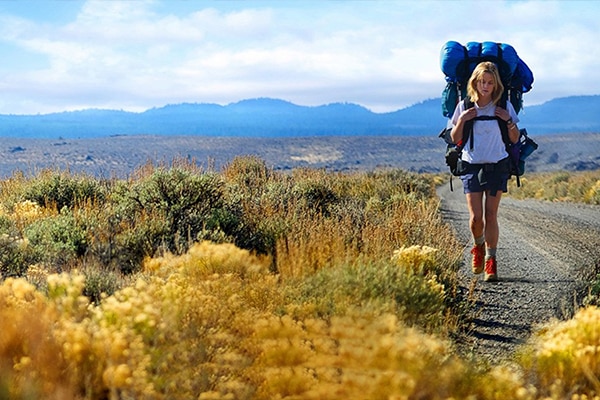 Are you one of those who just gave up on your travel bucket list due to the implementation of lockdown? Well, do not worry because we assure you that you were not the only one. The lockdown for us was like a penalizing statement that was issued in our name even when we hadn't committed a crime. We survived it anyhow but it did have a harsh impact on the travel bugs within us.
For all the travel lovers, wanderlust has been a part of their soul instilled deep within. For us, it is a joyful space, a bubble of our own that we relish living in. Somehow we have ended up losing the motivation to pack our bags, book our tickets and leave the comfort of being behind the four walls. These past few months have made us more of a couch potato, right? All the backpacks are lying unattended in some corner of the house. It is rightly said that 'to travel is to live', we learn more by traveling than via books, novels, podcasts, etc.
List of 20 Amazing traveling movies:
To awaken and unleash the wanderer in you we have curated a list of the 20 best travel movies. Movies about traveling are the ones that will help you get rid of the quarantine blues and feed your travel-seeking soul some motivation. All you need at this point of time in life is a trigger or to say in the style of Salman Khan ' all you need is a kick', to push yourself out of the comforts of your recliners. Get yourself a ticket to the destination that you have wished for way too long to tick off your bucket list.
Have you ever thought about what makes a great travel movie? What is it that makes you want to pack your bags and leave? To be honest for us it is the moment when we realize that the star of the film is the city in which it is shot and not the celebrities in it. Sometimes it isn't about the story, the entertainment, the songs, or even the cast, what it is about is the beauty of the location, the vibe of the city, and the dream or wish it leaves us with. After all, such movies are like dream factories, aren't they?
The Travel Industry has been witnessing a boost in tourism due to these incredible traveling movies being served to the audience from time to time. These movies have a target audience of their own that consumes such content to escape from the reality of the world around them. Such travel films help to transport them into their happy bubble. Be it due to the eye-catchy cinematography or the adventurous and well-thought storyline these 20 Hollywood and Bollywood traveling movies will make your feet itch to travel.
10 Best Bollywood Travel Movies:
1- Dil Chahata Hai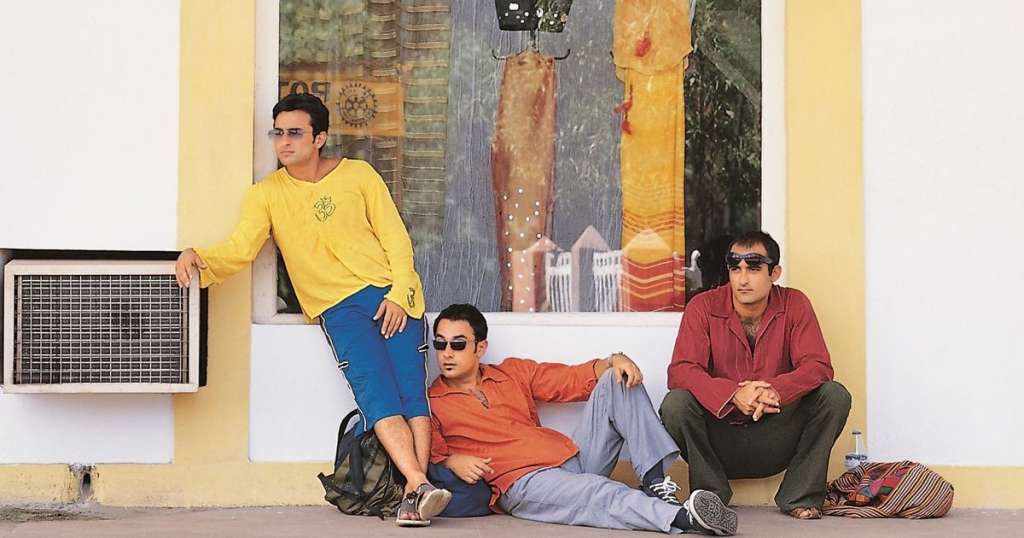 Want to visit Goa virtually? Then this is the one for you. Let's begin with the father of all Bollywood travel movies. This movie welcomes you to witness summer in the lives of Akash, Sameer, and Siddharth, which you will never forget. Shot at different locations around Goa this film is an exciting blend of romance, bromance, comedy, and drama.
The three guys who are the protagonists are childhood friends and through the movie we see their characters develop and grow into men. This Bollywood travel movie takes its viewers on a rollercoaster ride of emotions. You see them fall in love, fall apart and then get together. It shows how important acceptance is in Indian society and it also throws light on the stereotype that has been growing in the minds of Indians for decades now. Siddharth one of the characters falls in love with a woman way older than him and this is how their friendship ends in deep waters. Well, they do reunite but will the guys accept Siddharth's love for Tara?
Year- 2001
IMDb Rating- 8.1/10
Director- Farhan Akhtar
Cast- Amir Khan, Saif Ali Khan, Akshaye Khanna.
2- Queen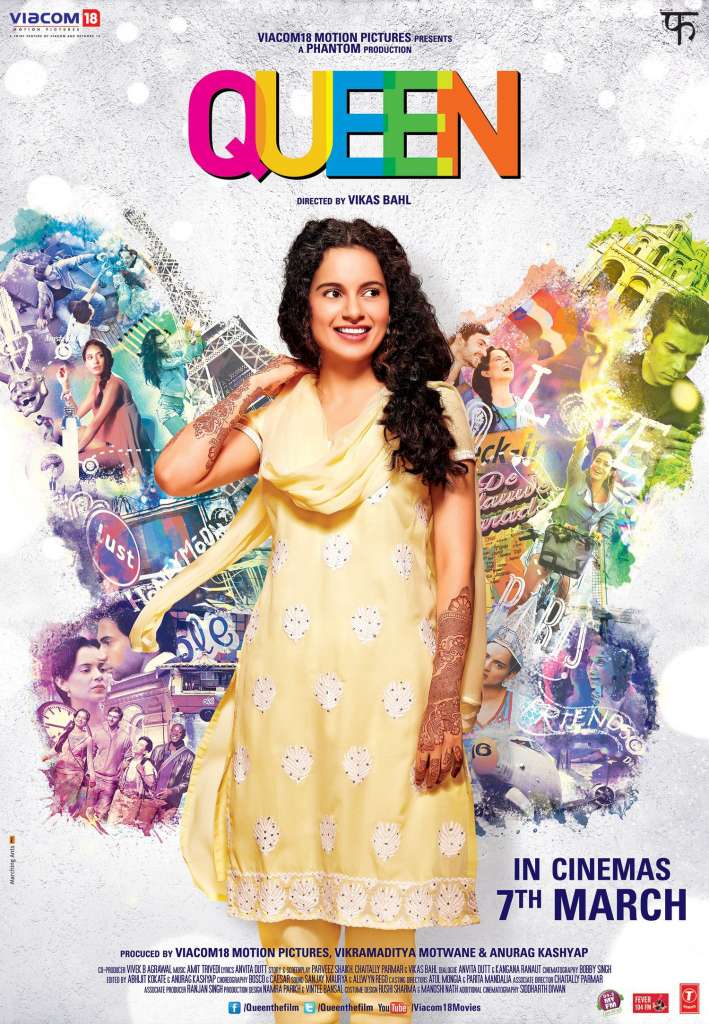 'A treat to sore eyes' is what we would like to refer to this movie as. Everything that happens in your life is for your own good, you may not realize this but when you sit down, breathe, and look back, it was all leading towards your betterment. This is what Rani teaches us through this beautifully picturized film. Shot at mesmerizing locations like Amsterdam, Noord-Holland, Netherlands, Paris, and Delhi the cinematography will make you want to take action and convert your travel dreams into reality.
The travel movie portrays the life of a girl who comes from a conservative family residing in Delhi. She is ditched by her fiance at the end moment, after the wedding is called off Rani decides to go on her honeymoon all by herself. As she sets foot outside her house we see her character grow. She gains experiences and comes to terms with her own identity. It turns out to be a sole searching trip for her and a destresser for the viewers.
Year- 2013
IMDb Rating- 8.2/10
Director- Vikas Bahl
Cast- Kangana Ranaut, Rajkumar Rao, Lisa Haydon.
3- Highway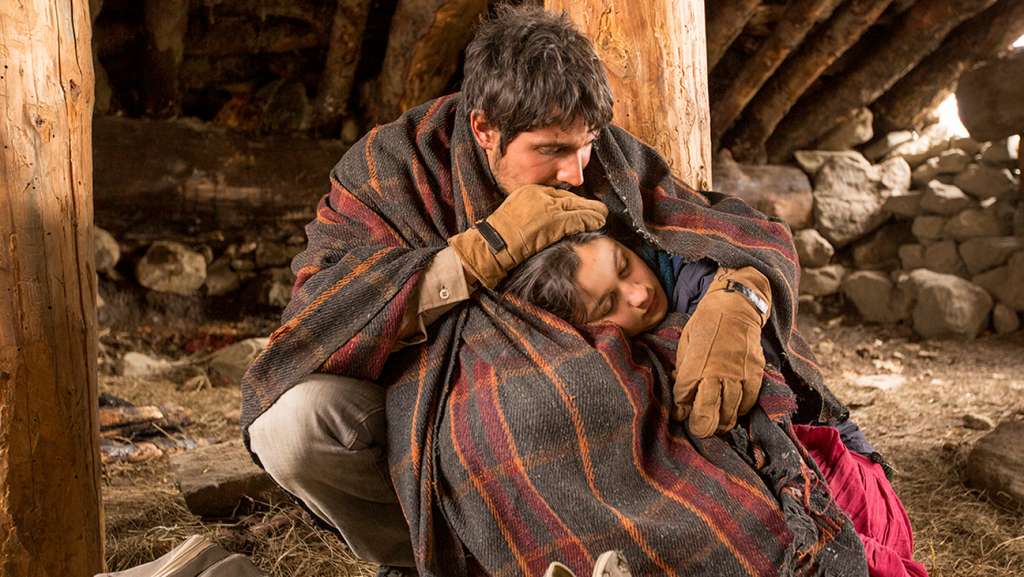 A movie filled to the brim with romance, crime, and drama, will compel you to think about life and the ways in which it surprises you. A girl named Veera is kidnapped right before her nuptials and held hostage for ransom. As the days pass by she finds herself enjoying the company of the kidnapper and over time ends up developing feelings for him. It is in this restriction that Veera experiences the freedom she had been searching for. Be a part of her journey and unfold the storyline.
Year- 2014
IMDb Rating- 7.6/ 10
Director- Imtiaz Ali
Cast-  Alia Bhatt, Randeep Hooda, Durgesh Kumar
4- Zindagi Na Milegi Dobara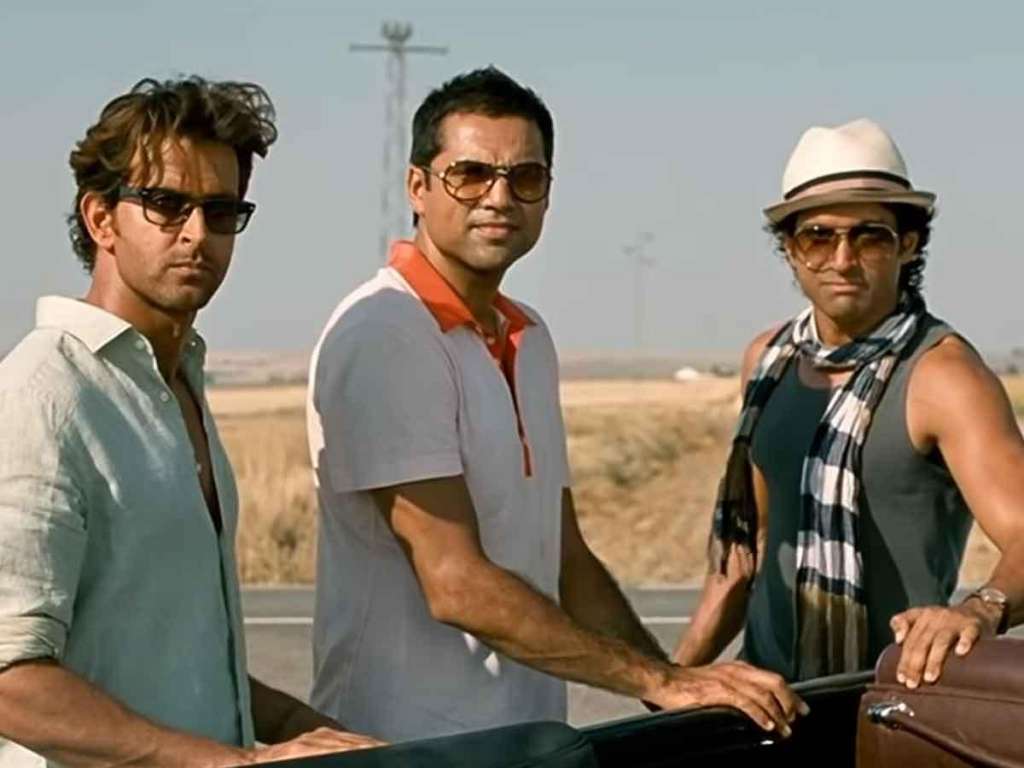 Well, no combination of words can do justice to what this film makes its viewers feel. It leaves behind an impression on the mind which makes you want to rewatch this road travel movie over and over again. A simple yet enticing story of three close friends who turn their dream trip into reality after one of them gets engaged. Laila a beautiful character, teaches us the real meaning of the words 'seize the day'.
Year- 2011
IMDb Rating- 8.2/10
Director- Zoya Akhtar
Cast- Hritik Roshan, Farhan Akhtar, Katrina Kaif, Kalki Koechlin, Abhay Deol.
5- Piku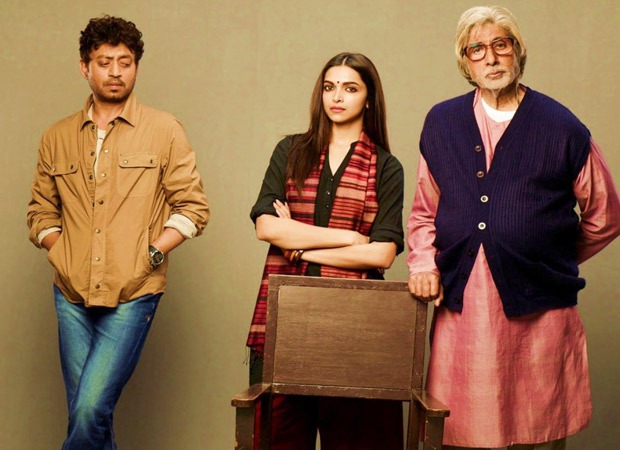 This movie highlights the bond between a geriatric father who is suffering from irritable bowel syndrome and a daughter who just wants to live a restriction-free life. The father's idiosyncrasies drive everyone to the brim of their tolerance. The film makes you want to go on a long drive as it is about how the father-daughter duo set off on a road trip from Delhi to Kolkata because the father wants to relive his golden days.
Year- 2015
IMDb Rating- 7.6/10
Director- Shoojit Sircar
Cast- Deepika Padukone, Amitabh Bachchan, Irrfan Khan
6- Tamasha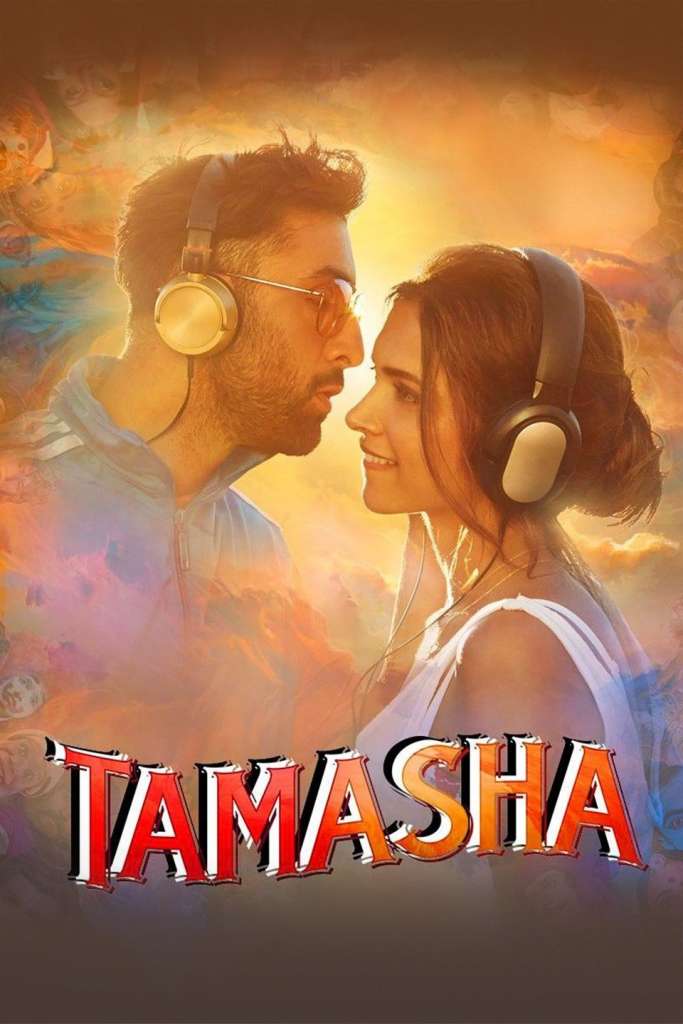 A film that will make you want to meet new people and explore places you had never thought of. Disguise your true identity and fool around with new people. Go with the flow and enjoy your experience while it lasts. It shows how essential it is to lose oneself in an attempt to find and know your purpose of existence. It shows us how important it is to be aware of our own self and be in sync and accept our flaws. This film is shot at mesmerizing locations like Corsica, New Delhi, Shimla, and Tokyo and is a perfect blend of comedy, drama, and romance.
Year- 2015
IMDb Rating- 7.4/10
Director- Imtiaz Ali
Cast- Deepika Padukone, Ishwak Singh, Ranbir Kapoor
7- Karwaan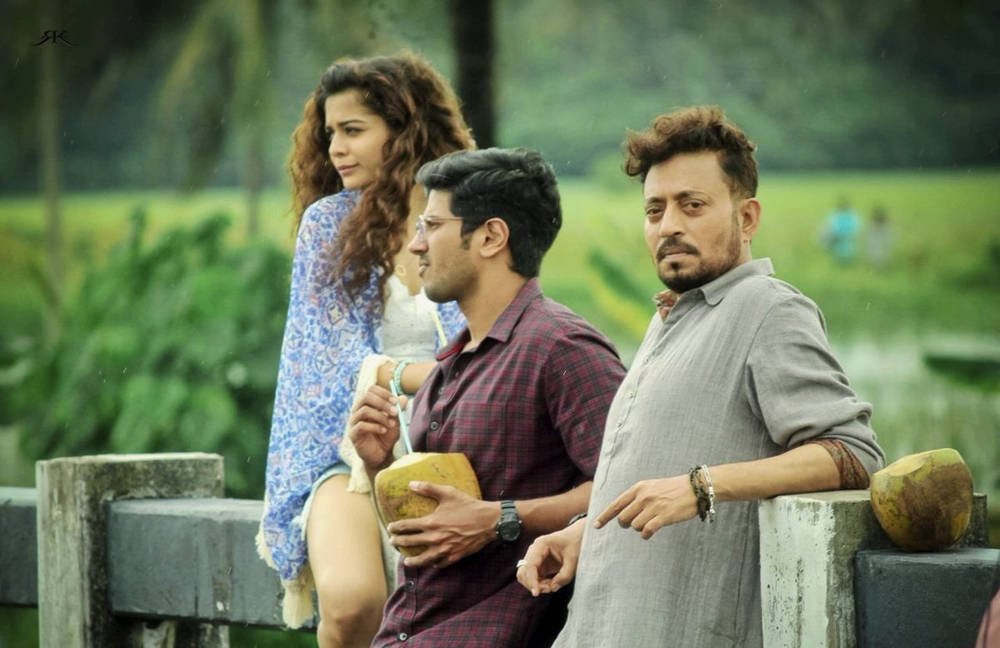 Karwaan has our heart because of two key points first being Irrfan Khan's character and the second is the cinematography. It is a light-hearted, feel-good movie and the star of this film is picturesque scenery. The film is beautifully summed up in a road trip and you will fall in love with the film in a heartbeat. In this road travel movie, the road trip is from Banglore to Kochi covering the beautiful tea gardens. 'Not bad is pretty great' is what this film tells us and it makes you want to drive a yellow Tata Nano.
Year- 2018
IMDb Rating- 7.6/10
Director- Akarsh Khurana
Cast- Irrfan Khan, Dulquer Salmaan, Mithila Palkar
8- Qarib Qarib Single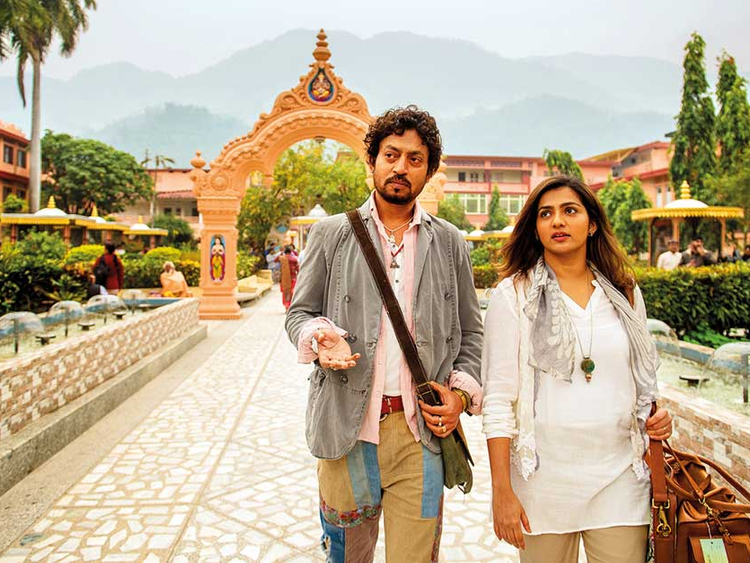 This sweet romantic comedy will sweep you off your feet. Yogi and Jaya will take you down the streets of Bikaner, Delhi, Alwar. A few scenes here and there, shot in a hilly area with streams flowing around lazily were from cities like Dehradun, Rishikesh, Roorkee, and Gangtok, these scenes will make your heart skip a beat. Well, you've booked your ticket already, right?
An honest and heart-tingling film that focuses on the journey of two completely opposite people. Where Yogi will make you want to inculcate some of his character traits, Jaya will make you want to let go and just let things happen in life. Oh!! Don't blame us if you end up having a Tinder account after this one because it makes you want to be a part of beautiful mistakes which in turn give you the most cherishable memories. Ones that turn out to be just fine.
Year- 2017
IMDb Rating- 7.1/ 10
Director- Tanuja Chandra
Cast- Irrfan Khan, Parvathy Thiruvothu, Neha Dhupia
9- Yeh Jawaani Hai Deewani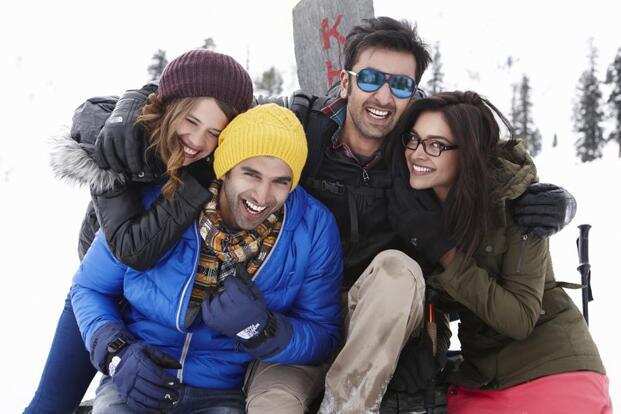 Be ready to fall in love with the nuances of the characters in this film. The tracks will make your body groove on the beats of desi Bollywood and the cinematography will make you want to be a part of the film or a similar situation.
"Memories are like a box full of sweets, once opened, you won't be able to resist after tasting just one piece", was a sweet truth mentioned by our sophisticated Naina whose character developed drastically throughout the film.
The way Naina and Bunny both decide to lead their lives while they meet at crossroads and their future depends on the decision they take today. This film is all about live, laugh, love, and friendship with a tinge of emotions.
If Rajasthan or Manali is on your bucket list then this film is for you our friend.
Year- 2013
IMDb Rating- 7.2/ 10
Director- Ayan Mukherjee
Cast- Deepika Padukone, Kalki Koechlin, Ranbir Kapoor, Aditya Roy Kapur
10- Dil Dhadakne Do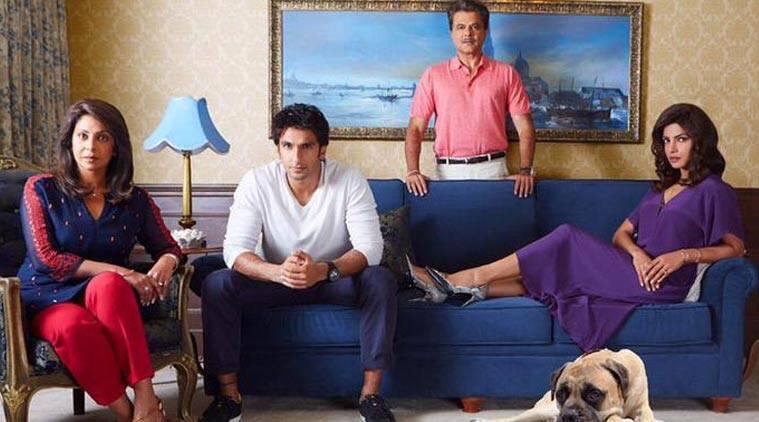 Dil Dhadakne Do is more of a cruise ride kinda-of a film rather than a roller-coaster ride. If you get it, you get it!! Get yourself a large bucket filled with popcorn because this film is filled to the top with drama and comedy with a few bits of romance here and there. Get yourself a couch and join in the 30th wedding anniversary celebration of the Mehra family's heads which by the way is being held on a luxurious cruise.
To be honest with you, the main cast of the film is a dog and the cruise. While the celebrations are at their peak the emotions in the film take a turn and things turn out to be a bit shaky. The characters start expressing their long surpassed emotions clearly which brings out their insecurities and for a moment it all felt like things would fall apart. Stay put to see how things turn out to be in the end and what happens with the siblings of the Mehra family.
Year- 2015
IMDb Rating- 7.0/10
Director- Zoya Akhtar
Cast- Anil Kapoor, Shefali Shah, Priyanka Chopra Jonas, Ranveer Singh, Anushka Sing, Farhan Akhtar, Rahul Bose, Zarina Wahab, Vikrant Massey.
10 Best Hollywood Travel Movies:
Moving on to the 10 best travel movies, Hollywood. These movies individually are a masterpiece and to compare them with any other film on this planet would be disrespectful. The travel movies mentioned below will make your mind go gaga.
1- The Darjeeling Limited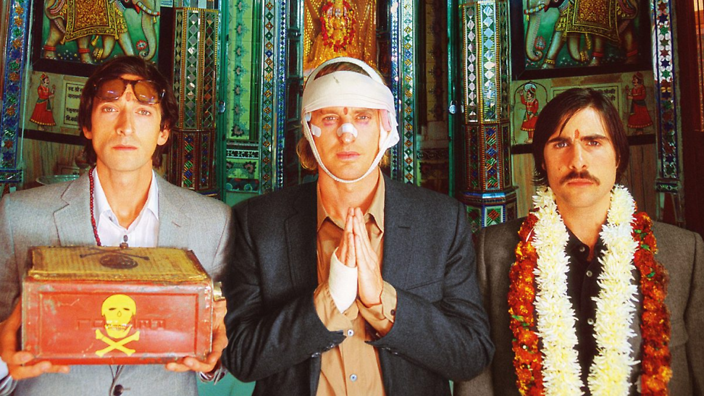 This travel movie is the work of a world-renowned auteur Wes Anderson, his films are known to be colorful and each scene is a work of art in itself. The definition of perfection is what we could call it.
A beautifully portrayed story about three men who plan to travel together to make their bond stronger, a year after the demise of their father. In the process of coming to terms with each other, accepting their loss, and overcoming hurdles they end up falling in love with India. This dose of adventure, drama, and comedy will surely work wonders on you. The pure yet humorous film will make you want to explore India.
Year- 2007
IMDb Rating- 7.2/10
Director- Wes Anderson
Cast- Owen Wilson, Jason Schwartzman, Adrien Brody, Amara Kara, and many more
2- The Secret Life of Walter Mitty
The Secret Life of Walter Mitty is like a blast of unexpected incidents, it is a unique combination of emotions that leaves you behind asking questions. It makes you want to do things out of your comfort zone.
This adventurous travel movie is about a guy who hates his monotonous job and boring life. He dreams of experiencing an adventurous life that makes him stand out. Being the sole link between this mysterious yet amazing photographer named Sean O'Connell and the life magazine, he ends up in deep waters when the cover image of the magazine goes missing.
Walter Mitty then sets on a journey to look out for the photographer and ask him for a copy of the last issue. This journey puts him in unexpected and dangerous situations, and the way they have captured these moments with such rawness makes the whole movie a must-watch.
Year- 2013
IMDb Rating- 7.3/10
Director- Ben Stiller
Cast- Ben Stiller, Kathryn Hahn, Kristen Wiig, and Jon Daly
3- Lost in Translation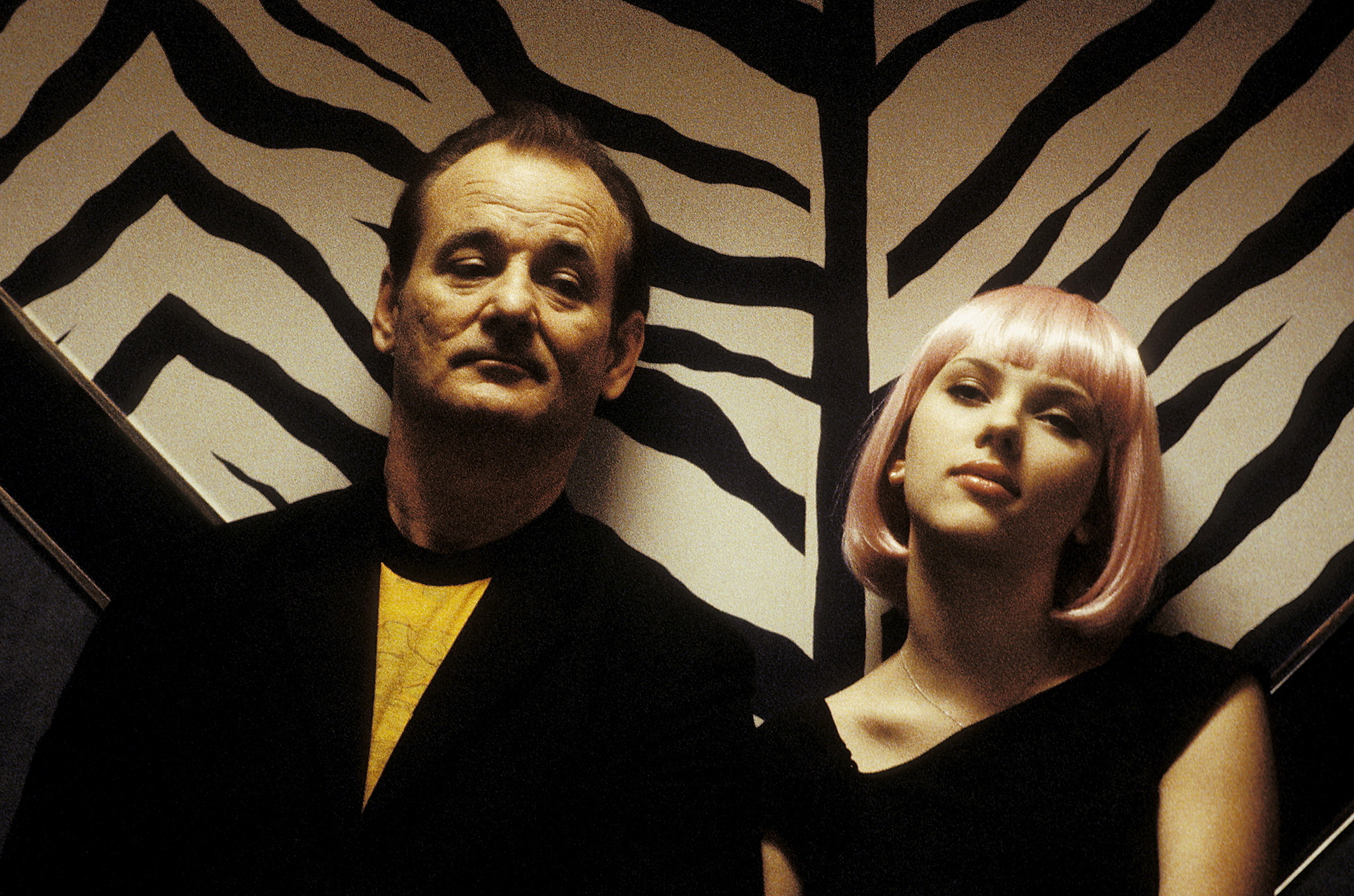 One of the well-known travel movies in Hollywood. This movie takes you on a tour around Tokyo and makes you want to be there in person. The two characters in the film lay astray in their hotels and it all starts when they buckle up to explore the wonderful place. Their self-imposed imprisonment helps them bond with each other while the city embraces them with its crazy energy.
This film might end up creeping all the way up to your list of favorite movies. Japan might be the next stop for you.
Year- 2003
IMDb Rating- 7.7/10
Director- Sofia Coppola
Cast- Scarlett Johansson, Bill Murray, Giovanni Ribisi, Anna Faris
4- Into the Wild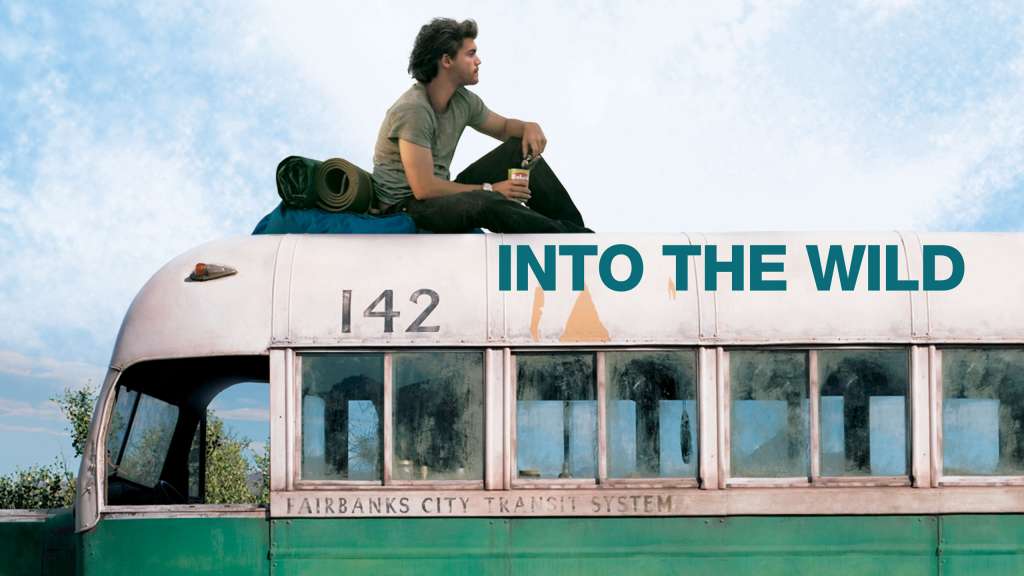 We aren't the judgemental type but we will judge you within a second if you haven't yet watched this movie. Like where on earth have you been human? Which ancient cave were you residing in, huh?
Into the Wild is THE best travel film in Hollywood according to us. Based on a real story this movie walks us through the life of a person who decides to give up on all the materialist things in life. He gives himself a chance to be embraced by nature. The protagonist sets out on a road trip after graduating from college. In the 'famous bus' he travels from the USA to Alaska.
This thoughtfully planned film teaches its viewers that things do not always go as per plans but we need to try our best. It shows us how happiness can be found even in the simplest of things and if viewed with a positive mindset this piece of art gives out a lot of messages for future adventurers.
P.S:- Go and google: 'Into the wild Van' and you will get to know how it turned out to be a pilgrim site for adventurers.
Year- 2007
IMDb Rating- 8.1/10
Director- Sean Penn
Cast- Vince Vaughn, Catherine Keener, Emile Hirsch, Marcia Gay Harden
5- The Bucket List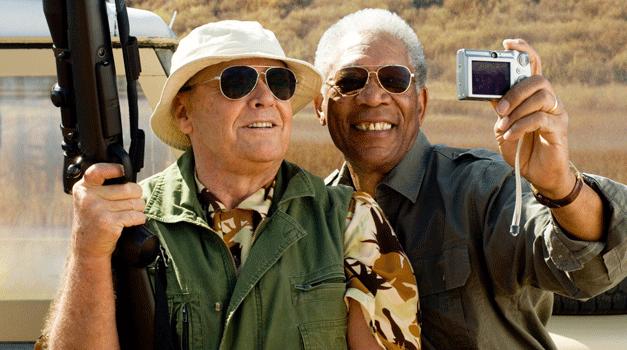 "We live, we die, and the wheels on the bus go round and round." Edward Cole
Well, you will want to see the film only by seeing the cast it has. Some movies speak for themselves and this is one of them.
The Bucket List is the dream factory kind of movie. It will give you dreams to earn more and spend it on exploring the world. A purely treat to the eyes and heart-warming movie motivates you to put on your shoes and accomplish all the things that you have left upon tomorrow. Its teaches you a lot and makes you understand in a very simple yet funfilled way that life is too short to waste on people and things that do not matter. Life is a journey and it should be enjoyed to the fullest while it lasts.
Year- 2007
IMDb Rating- 7.4/10
Director- Rob Reiner
Cast- Morgan Freeman, Jack Nicholson, Beverly Todd, Sean Hayes
6- Before Sunrise Trilogy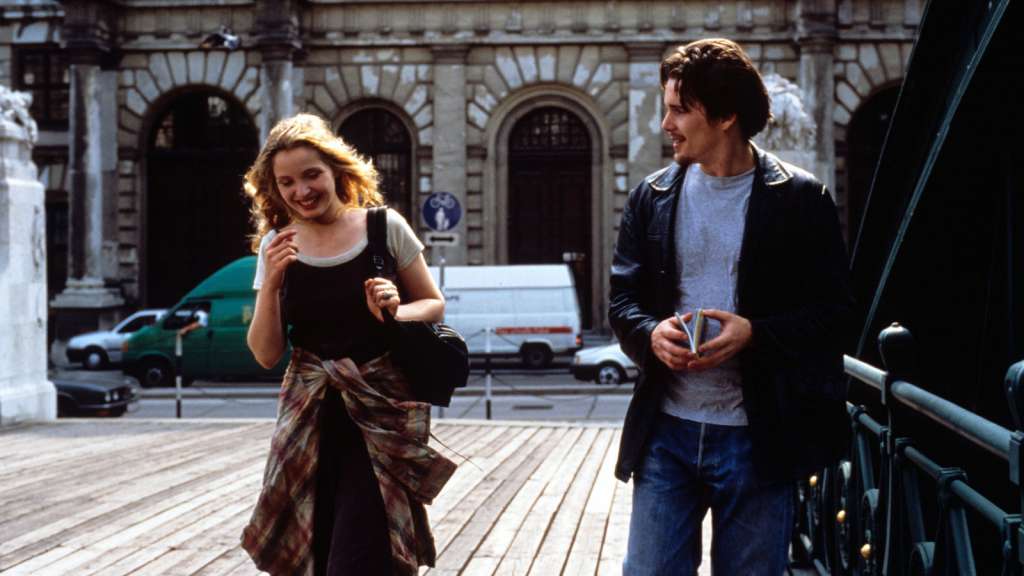 Filled to the brim with romance and drama the first film of the trilogy was named Before Sunrise. This film received an enormous amount of love from its audience. It is structured around a beautiful woman and a young man who cross paths on a train in Europe. This film captures and does justice to the charm of Vienna. It shows how a short travel relationship can turn out to be a beautiful one that lasts forever. You never know when love will come knocking on the doors of your heart, it mostly arrives when you expect it the least.
Just one day with the right companion can make things better and each moment is worth cherishing. This may sound cheesy but the movies are worth a binge-watch.
Before Sunset- Takes you across Paris and shows you some of the well-known destinations you must include in your itinerary.
Before Midnight- This shows the love birds in their forties. An age where they plan to relax together away from the hustle and bustle of the world around them. This film makes you want to explore Greece and uncover the grace Costa Navarino possesses.
Year- 1995
IMDb Rating- 8.1/10
Director- Richard Linklater
Cast- Julie Delpy, Andrea Eckert, Ethan Hawke, Hanna Poschl
7- Wild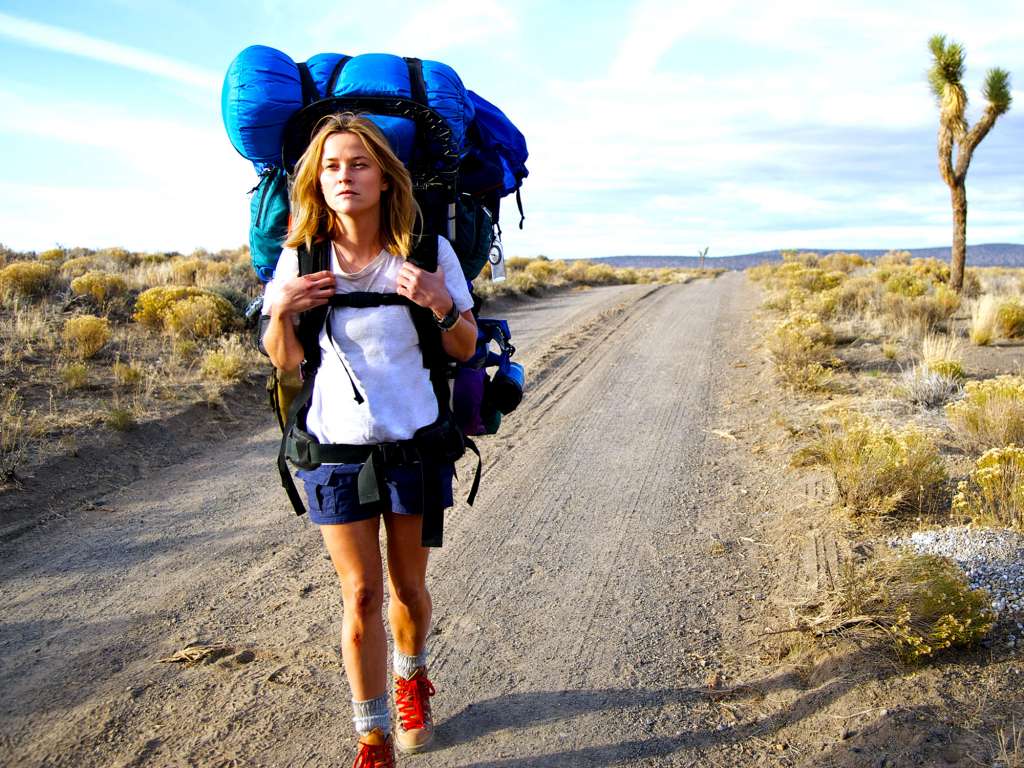 A movie based along the lines of a novel that shares the same name, Wild. It is about a girl named Cheryl who hikes her way through the Pacific Crest Trail to mark the beginning of her new life. She moves on from her past where she is a drug addict and finally accepts the fact that her mother is no more by her side. The best part is that the movie carries along with it the essence and the emotions that the book holds. If you are a hiker then you must give it a try.
Year- 2014
IMDb Rating- 7.1/10
Director- Jean-Marc Vallee
Cast- Reese Witherspoon, Gaby Hoffmann, Laura Dern
8- To All the Bright Places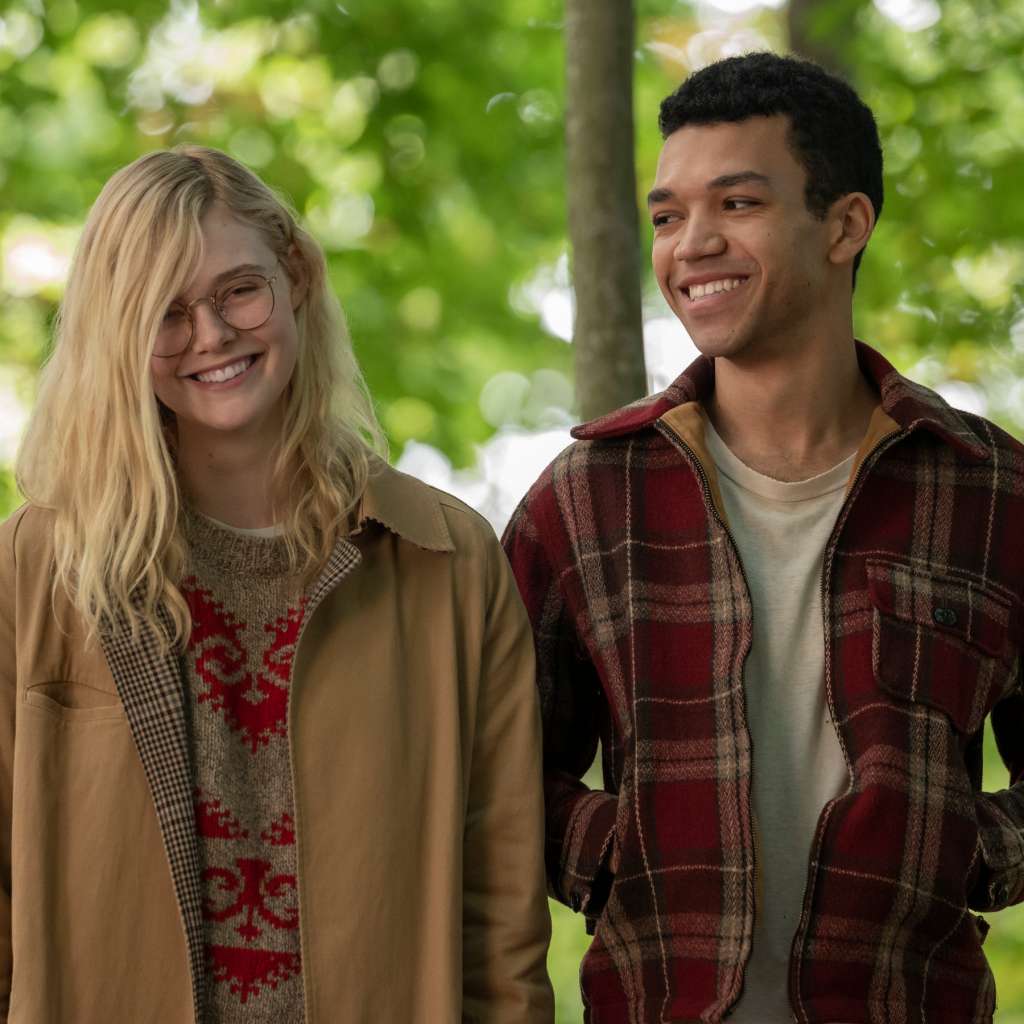 "You are all the colors in one, at full brightness." Jennifer Niven
One of the best travel movies on Netflix, we just do not want to spoil it for you in any way because the best way to understand this movie is by watching it. The script is so well written and each dialogue carries a meaning. The characters share deep communications with such ease that it makes you ponder on things.
It is a story of two teenagers who struggle to come to terms, both emotionally and physically, with scars they have been burdening themselves with from their pasts. In the uncertainty that surrounds them, together they find happiness in even the smallest of things. They go places and search for things that are yet not known by humans. Violet and Theodore weave a heartwarming tale of affection and friendship.
Year- 1995
IMDb Rating- 8.1/10
Director- Brett Haley
Cast- Elle Fannings, Justice Smith, Felix Mallard, Alexandra Shipp
9- Under the Tuscan Sun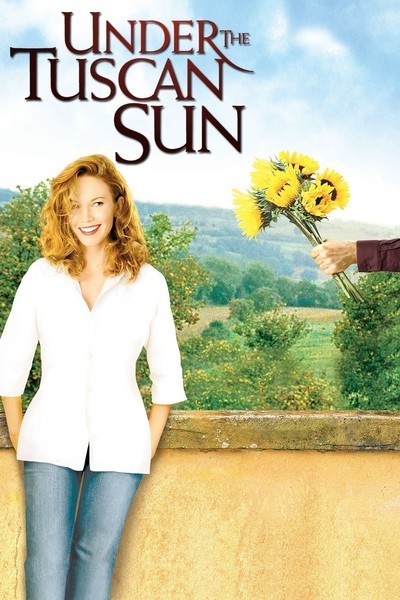 Well, in this movie the atmosphere and the locations of the scenes are more dominant than the actors in it. The story revolves around the life of a writer who out of the blues purchases a villa in Tuscany just to introduce some changes in her life.
You may find the film to be slightly boring but let your eyes treat themselves with the shots of the stunning place. By the end of the film, you will find yourself willing to buy a villa and own a small vineyard.
Year- 2003
IMDb Rating- 6.7/10
Director- Audrey Wells
Cast- Sandra Oh, Lindsay Duncan, Diane Lane
10- A Walk in the Woods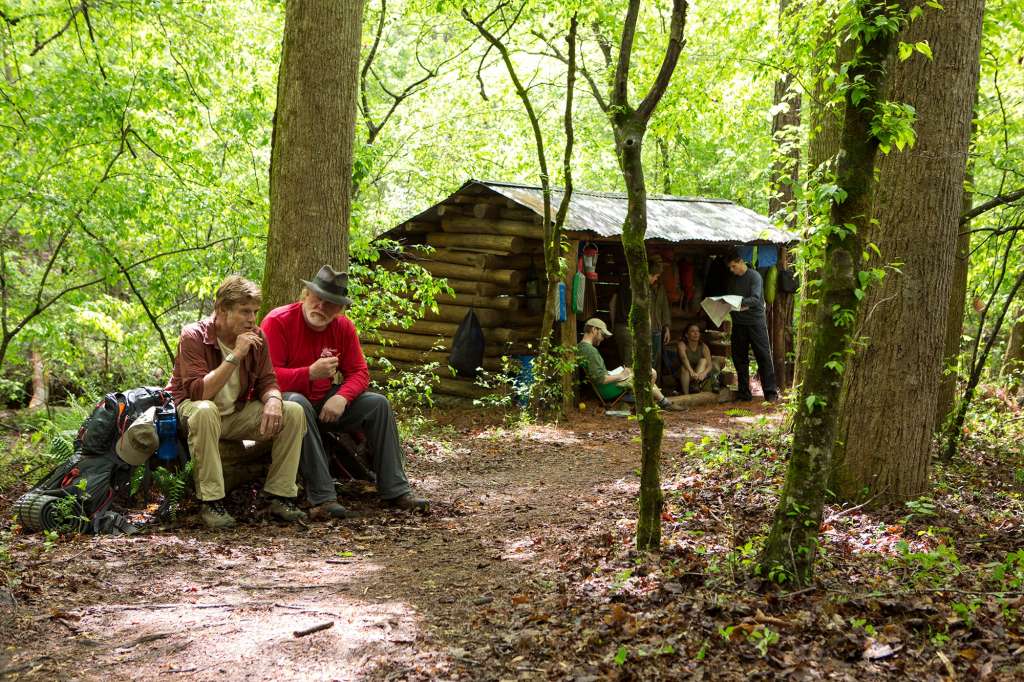 A film that has both comedy and adventure as it beautifully showcases the bond between two oldies. After spending years in England a well-renowned travel writer Bill Bryson heads back to New Hampshire. The 60- year old gives up on his plans of retiring and decides to hike all the way to his homeland. To accompany him on his hike through the Appalachian Trail his oldest friend Stephen comes along. The two of them then set off on an adventure of a lifetime.
Year- 2015
IMDb Rating- 6.3/10
Director- Ken Kwapis
Cast- Robert Redford, Emma Thompson, Nick Nolte
Now that you have come to an end of the list of best travel movies in Bollywood and Hollywood, we hope you know where your soul wants to go. Plan your trip before the pandemic blues hit again and make sure to visit HotelDekho.com to get the best deals and discounts on hotel bookings.
Hope this list helped you awaken the wanderlust in you. Our choices of best travel movies may have been a tad bit different from that of yours. Thus do let us know in the comments below if you know a better movie about traveling or a road trip movie that we've missed out on. Because we would surely love to watch it.
Have a wonderful trip you amazing reader!!!