Ulsoor Lake, Bangalore: Entry Fee | Boating Charge | Timings | Tourist places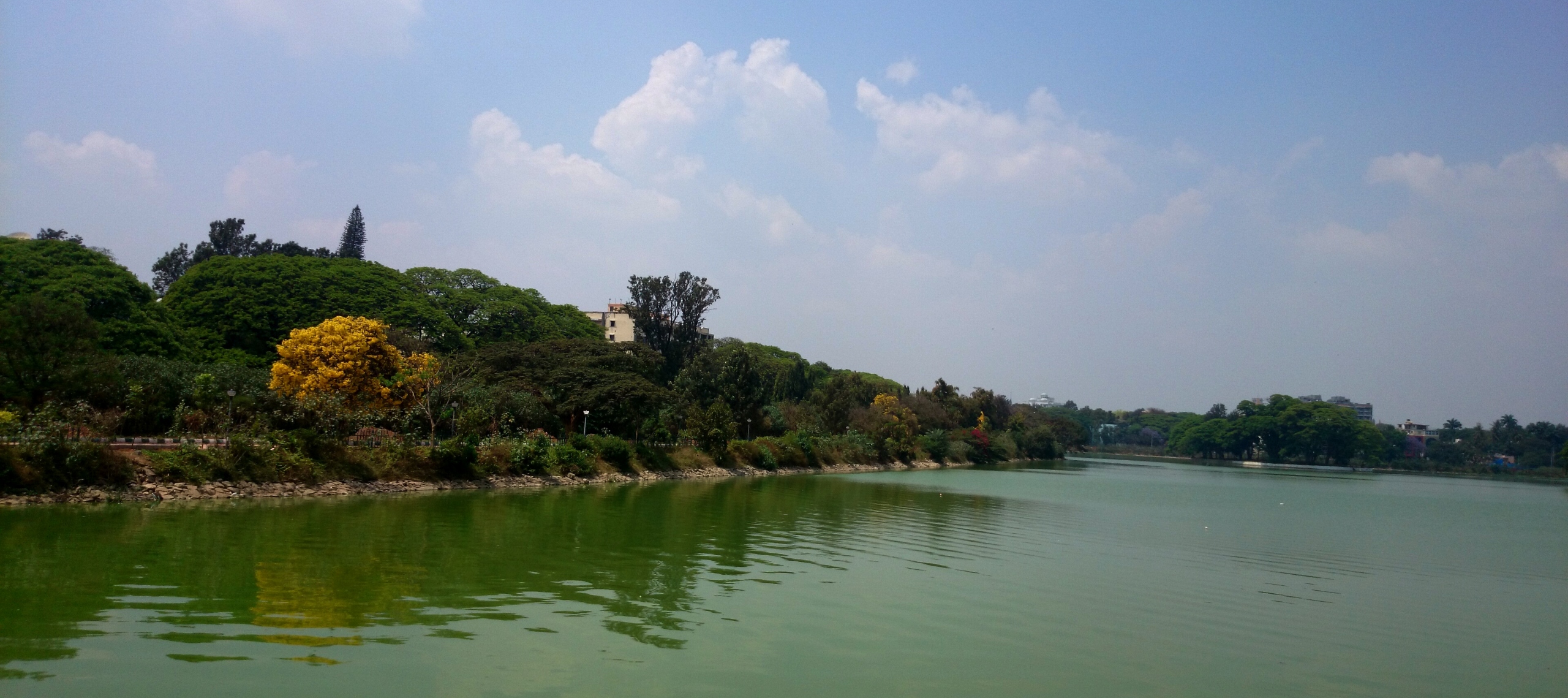 Ulsoor Lake is one of the magnificent lakes in Banglore that depicts the past and present of the city. Ulsoor lake is one of the oldest and largest lakes in Bangalore with its history dating back to the time of Kempegowdas. This tranquil lake witnessed the growth and development of Bangalore city which stood up now today. Boating is the major activity at Ulsoor Lake and is an important venue for the celebration of the Ganesh Chaturthi festival. 
As per legends, Sir Lewin Bentham Bowring, Bangalore's commissioner had built the Ulsoor lake during the time of the Britishers. The other name of this lake is 'Halasuru Lake'. This is the main go-to place for Banglorites to catch some fresh air, walk, go boating, enjoy picnics, or spend their 'me time. Ulsoor lake is located at the center of the city encircled by Bengaluru tourist attractions, malls, restaurants, clubs, and many more. Read this article to know more about Ulsoor Lake.
Read more: Hill Stations Near Bangalore
One of the most significant lakes in Bangalore, Ulsoor Lake is spread over an area of 123 acres. The lake boasts a scenic view and is ornate with many small and beautiful islands. Ulsoor Lake is around 58 feet deep and has an approximate shore length of 3 km which is surrounded by lush greenery. A jogging track is also built around the lake making it a favorite destination among fitness enthusiasts.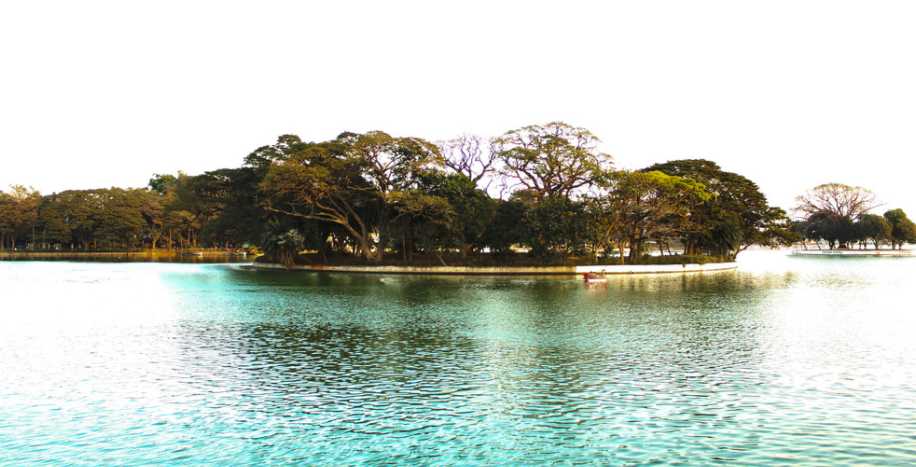 History
Ulsoor Lake derived its name from the area where it is situated. Ulsoor Lake outlines its origins back to the period of the Vijayanagara Empire. Ulsoor Lake was created by the Chieftain Kempegowda II during the 17th century who established one of the watchtowers at the lake. Ulsoor Lake served as the source of water supply to the city back then as per Ulsoor Lake history and fed a system of drains known as 'Nalas'. 
Also Read: Rann Utsav 2022
Ulsoor Lake was constructed and expanded by Sir Lewin Bentham Bowring, the then commissioner of the Mysore state during the 19th century. With the aim of providing water to the British cantonment, he developed ulsoor lake around the area. Over the last two decades, the lake and its ecosystem faces degradation and pollution. Several actions were taken by the authorities to control the pollution and maintain the ecosystem.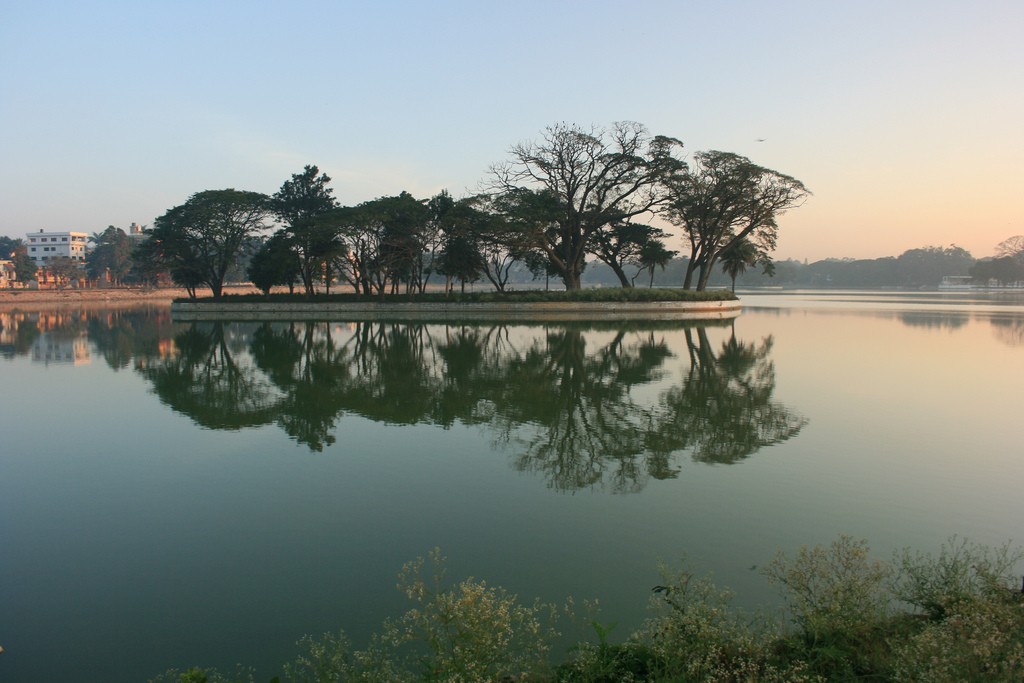 The civic administrative part of the city, Bruhat Bengaluru Mahanagar Palike (BBMP) is currently controlling and maintaining Ulsoor Lake. The Madras Engineer Group aka Madras Sappers, an engineering wing of the army control one of the parts of the lake. 
Read more: Hill Stations Near Jaipur
Activities
There are mainly two kinds of activities one can pursue at the lake- Boating and Walking. 
Boating-

Boating is the main attraction at Ulsoor Lake Bangalore. For a little boating adventure, the lake has a 3km radius from which you can enjoy this little activity. For this adventurous activity, a boating club is dedicated here to taking care of necessities. To go on an excursion around the lakes, a pedalboat or a rowboat is available at the Ulsoor lakeside. You can stop by at islands situated at the center of this lake to admire the beauty of the lake from different viewpoints.

Ulsoor lake boating fee

is INR 35 for enjoying leisure time to relax and rejuvenate yourself with friends and family at the lake. 

Walking-

Walking and jogging is the most done activity at Ulsoor Lake. You can enjoy your walk in the morning or evening at the lakeside. Partake in other activities at the lakeside or cycle through the track that encircles the lake. 
Best Time to Visit 

The best time to visit Ulsoor Lake Bangalore is between August and September. If you want to witness the grand celebration of Ganesh Chaturthi then visit the lake around these months. Ganesh Chaturthi is celebrated with great enthusiasm every year here. With tourists flanking the premises in large numbers, dance, music, and traditional practices are organized on this day. With a promise that the Lord shall return to them the next year, idols of Lord Ganesh are immersed in the waters of the lake.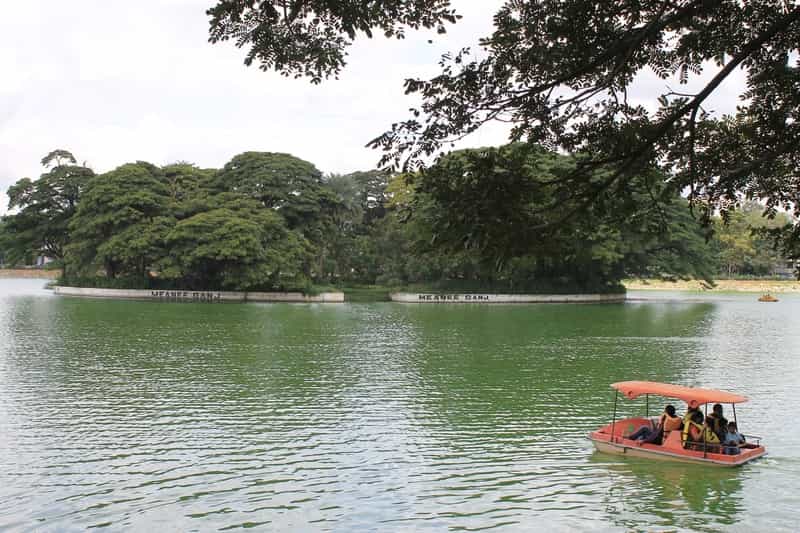 The other best months to visit this serene lake are from October to February i.e, post monsoon. It is the ideal duration if you are visiting Bangalore, the weather remains modest and pleasant for an excursion. 
Read more: Seaports in India
Timing and Entry Fees
Ulsoor Lake timings are 6:00 am to 8:00 pm but remain closed every Wednesday. There are no entry fees for the lake but certainly, there is an entry fee if you want to go boating. 
Read more: Hill stations near Goa
How to Reach
To visit Ulsoor Lake, you have to first reach Bangalore city. Bangalore is well connected to domestic as well as international countries with regular flights. Read below to get more about the transportations to reach Bangalore: 
By air-

Kempegowda International Airport is situated at a distance of 31 km from Ulsoor Lake. Bangalore airport is connected to major cities across many countries in the world through regular flights. From Bangalore airport, you can board the local bus transportation or hire a cab to reach the lake. 

By Train-

Bangalore railway station is located at a distance of 6.6 km from Ulsoor Lake. Bangalore city is connected to major cities of the country with a strong network of railways. You can hire a cab or auto or can board a local, bus transportation to reach Ulsoor Lake. 

By Road-

APSRTC is 6.6 km away from the beautiful

Ulsoor Lake

. There are many govt. or non-govt. buses running across the state. You can also reach Ulsoor lake by your own vehicle if you're looking to spend a weekend getaway. 
Places to visit near Ulsoor Lake
There are many places to visit near Ulsoor lake, from religious places to museums, from Palaces to monuments, which tourists can explore easily. 
Visit Religious Shrines-

There are a number of

tourist attractions in Bangalore

of religious shrines near Ulsoor Lake for religious and spiritual lovers. Some of the must-visit shrines include Gurudwara Sri Guru Singh Sabha at a distance of 1.5 km, which is a major religious Sikh shrine in the city. With its Gothic architecture, St. Mary's Basilica is another religious spot for Christians in the city. Sri Subramanya Swami Temple is 3 km far from Ulsoor Lake, an 800-year-old religious temple in the city. A temple dedicated to Lord Shiva, Halasuru Someshwara Temple is also in close proximity to this lake. 

Bangalore Palace-

The crown of the city, aesthetically pleasing, and elegant, The Bangalore Palace is situated at a distance of 5 km from Ulsoor Lake. The epitome of brilliant architecture, Bangalore Palace was constructed in the year 1878 by the Wadiyar family. This palace will surely teleport you to the old world with its vintage charm, a huge ballroom, and beautiful paintings. 

Jawahar Lal Nehru Planetarium-

One of the best science centers in the city, Jawahar Lal Nehru Planetarium is maintained and administered by the Bangalore Association for Science Center (BASE). This amazing science center in Bangalore was founded in the year 1989. You can explore and partake in various activities at this must-visit science center. 
Shopping Places near Ulsoor Lake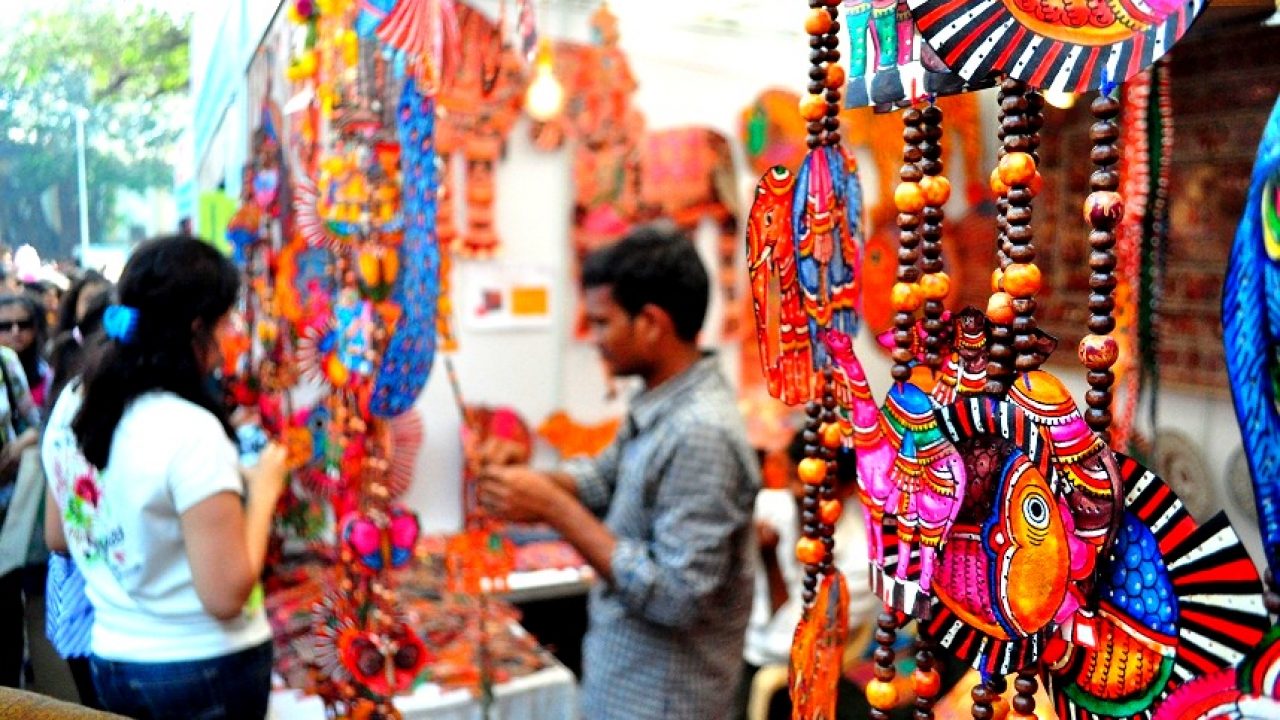 Bangalore is one of the best places when it comes to shopping. Let your inner shopaholic wander in the shopping hubs of Bangalore. Check out these amazing shopping places in Bangalore: 
Commercial Street-

Commercial Street is one of the most famous markets of Bangalore situated at a distance of 2 km from UIsoor Lake. For street shopping, it is no less than a paradise in Bangalore. This is a one-stop destination where you'll find all types of garments, jewelry, footwear, and sports good. Antiques can also be brought here at an affordable price range. 

Brigade Road-

Brigade Road is another famous place for

shopping in Bangalore

situated at a distance of 2.5 km from Ulsoor Lake. Brigade Road is all decked with branded outlets like Vero Moda, Lee, Louis Philippe, VanHeusen, etc. Apart from them, you can explore non-branded outlets too at this marketplace. 
Bangalore Central Mall-

Bangalore Central Mall is located at a distance of 2 km from Ulsoor Lake. Central Mall Bangalore is one of the

top shopping malls in Bangalore

that offers a first-class experience to its customers. The mall has 300 outlets of branded outfits, footwear, jewelry, food courts, restaurants, and coffee shops. This mall has a total of 4 floors. 
Hotels in Bangalore
The metropolitan city, of Bangalore, is known for its nightlife, gardens, lakes, and huge monuments. Silicon Valley is famous for its new technologies and innovations. Hotels in Bangalore are one of the best ways to spend your perfect vacation in this vibrant city. 
Hotel Royal Orchid Bangalore-

Tourists rave about Hotel Royal Orchid for its location, modern amenities, and unbeatable value. Each of its rooms is beautifully designed and equipped with all the facilities. This hotel is one of the best when it comes to

Bangalore tour packages

with amenities like a rooftop pool, gym, restaurant, coffee shop, restaurant, and free internet services. Be ready to wake up at the time for the delicious free breakfast. 

IBIS Bengaluru City Center-

A perfect blend of luxury and old-world charm, IBIS Bengaluru City Center is no less than a paradise who wants to experience leisure time in the garden city. This

4 star hotel in Bangalore

is the best place to rejuvenate positivity in soul and body. This hotel is situated at a distance of 3.3 km from Ulsoor Lake. You can get all the modern amenities with a touch of warm hospitality. 

Grand Mercure Bangalore – An Accor Hotels Brand-

Grand Mercure Bangalore is one of the top

5 star hotels in Bangalore

situated in Koramangala. At this hotel you"ll find high standards of excellence from rooms to modern amenities. There are mainly one-bedroom and two-bedroom suites with private balconies and a spa, bakery, cafes, business room, banquet halls, and a swimming pool. Enjoy your relaxation at this beautiful hotel in the city of gardens. 
Things to do at Ulsoor Lake

From enjoying some serene moments with your dear ones to spending romantic evenings in the company of nature, there are lots of things to do at Ulsoor lake Bangalore.
Start your morning with a long walk or jogging around the Ulsoor lake on the path that encircles it. 

Enjoy a relaxed evening by watching the sunset and soaking in the vibes of nature at Ulsoor Lake. 

 Enjoy a boating ride with your friends or loved ones. 

Go birdwatching and witnessed a range of birds like Cranes, Brahminey Kites, Common Herons, etc. 

Partake in practice or exercise sessions at the open lake near the lake. 

Showcase your photography skills and click some instagrammable pictures. 
Conclusion
Bangalore is widely popular as IT Hub but it can be a haven for tourists with a plethora of places to offer. Bangalore offers plenty of recreational opportunities, check the Bangalore travel guide for parks, hotels, attractions, national monuments, and many more. The picturesque Ulsoor Lake makes for a peaceful evening. Head to our website HotelDekho.com for the best offers and hotel deals for your next trip!