Must-Try Bengali Sweets in India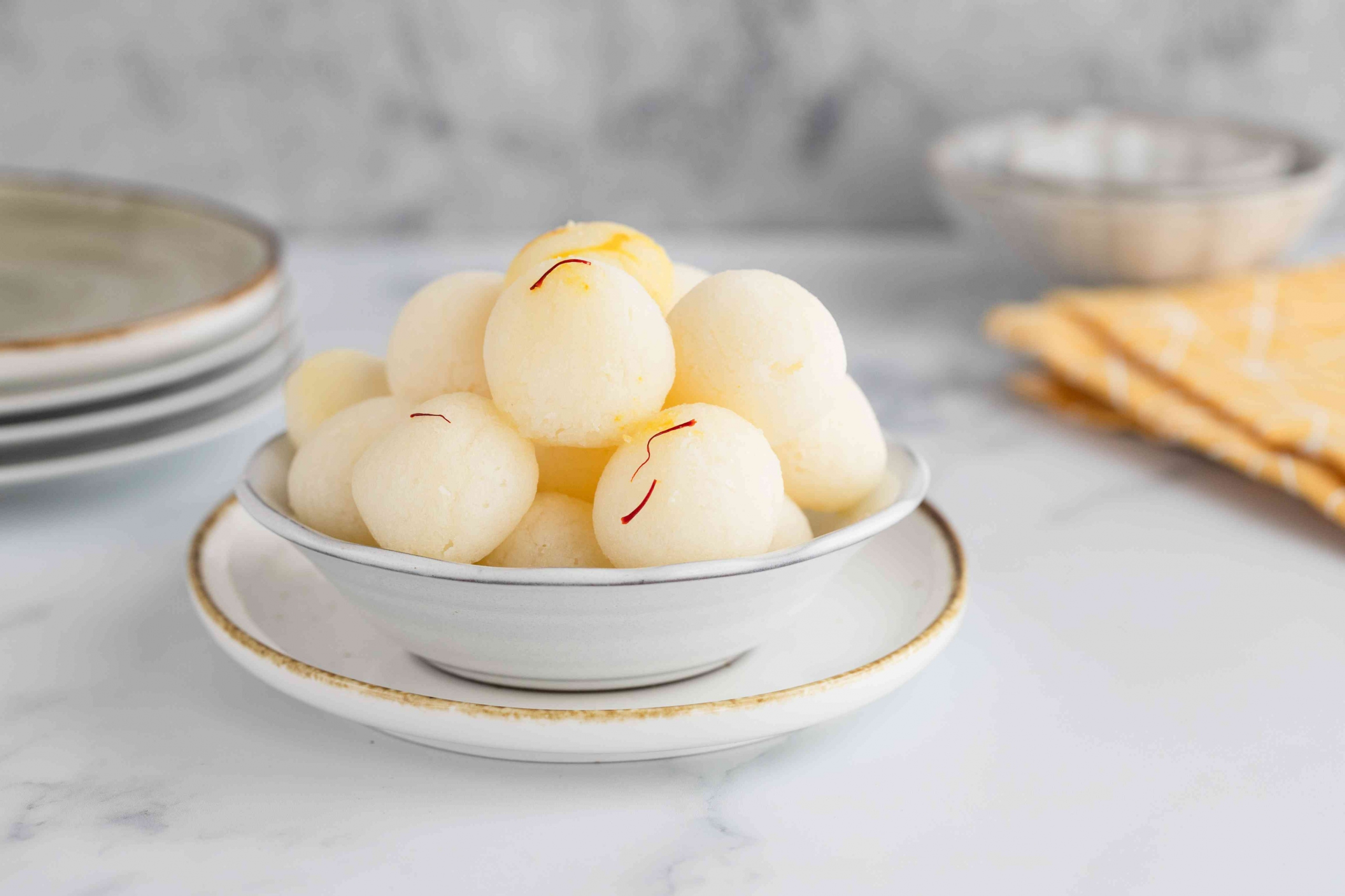 There is something delicious for every palette in West Bengal. Bengalis have an incredibly sweet taste, and the region has an incredible range of pastries and sweets. While several of those distinctly Bengali sweets and products have now spread to other parts of the nation, there are still a number of Bengali delicacies that have not achieved their full potential and appeal.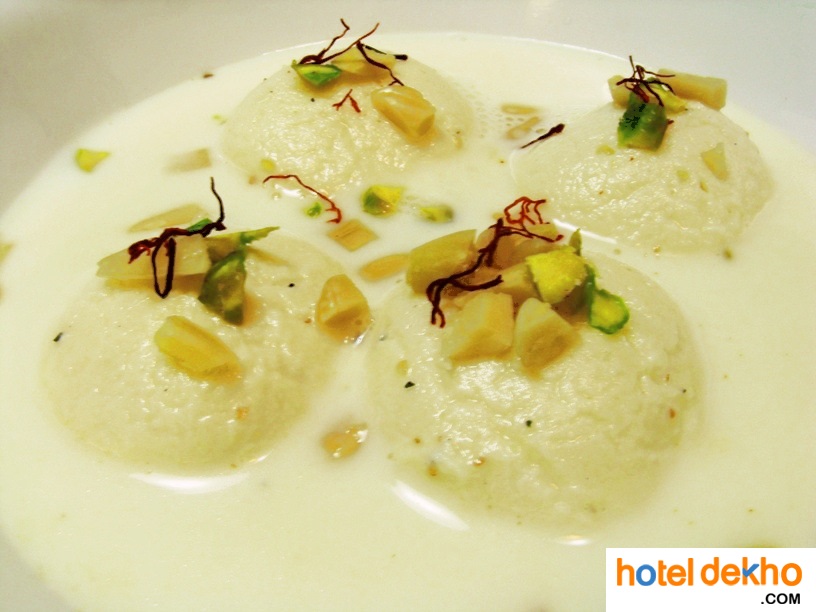 Asking a Bengali about their favorite sweet will surely fluster them. After several significant frowns cover those eyebrows, you might ultimately receive a response. It's a difficult question to answer. How can one be preferred above the other? However, if you asked a Bengali to choose at least 10, they would likely smile. The following is a list of must-try Bengali sweets you should have at least once in your life:
Roshogulla
Roshogolla, one of Kolkata's famous Bengali sweets, is a soft, circular mithai made of chhena and dipped in a sweet syrup. This famous sweet's near relative, rajbhog, has a wonderful filling in the middle that can be produced from dry fruits, saffron, cardamom, and other ingredients. It is typically challenging to quit after eating only one of these sweets.

Mishti Doi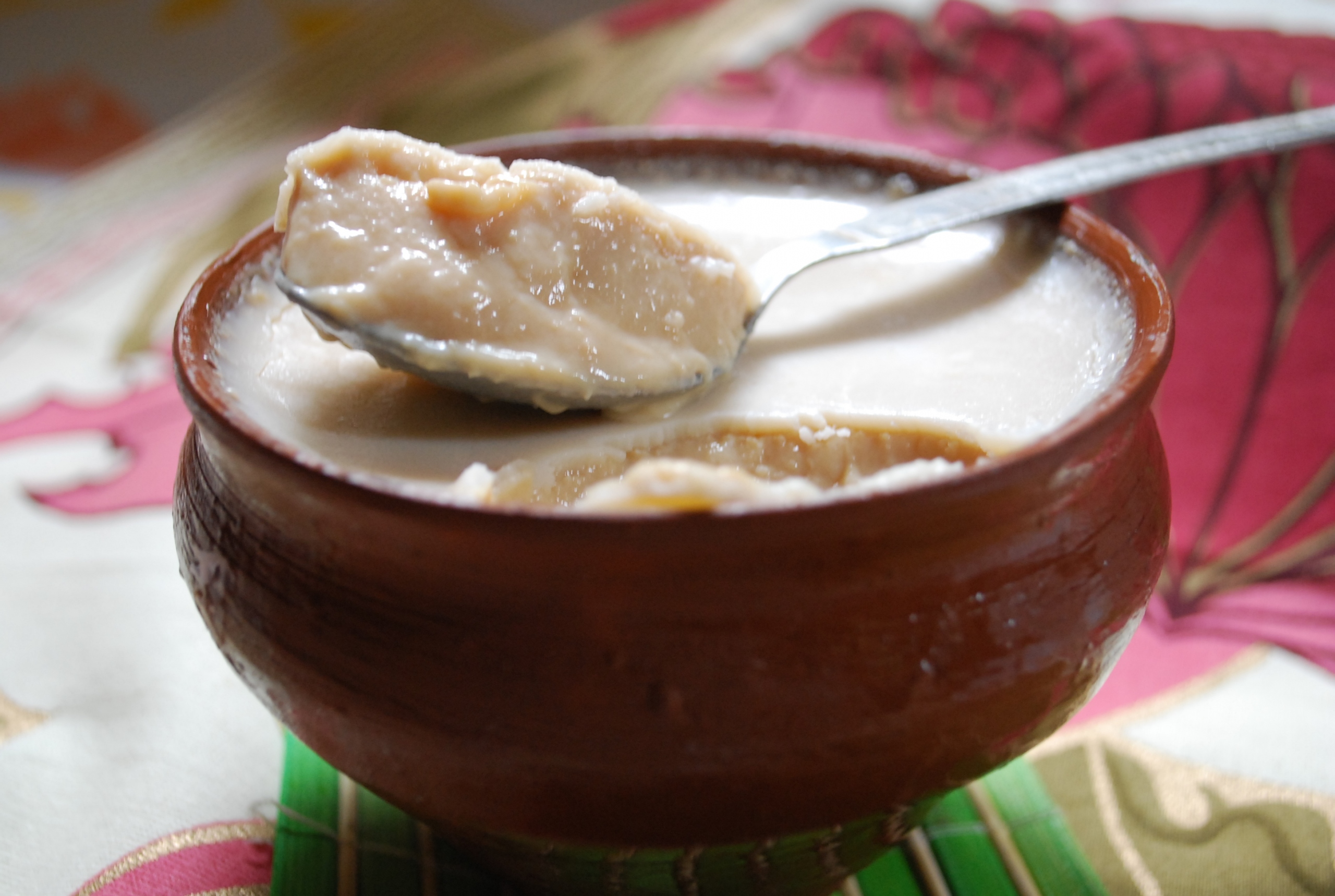 The creamy and delectable Mishti Doi is one of Bengal's most well-known and well-liked desserts. You must taste this dish, which is made with a mixture of thick milk and jaggery. Bhapa Doi, another type of curd, is a delectable way to end any meal and is typically topped with almonds. Make sure to consume this Bengali sweet treat chilled and straight from the refrigerator for optimum results.

Shondesh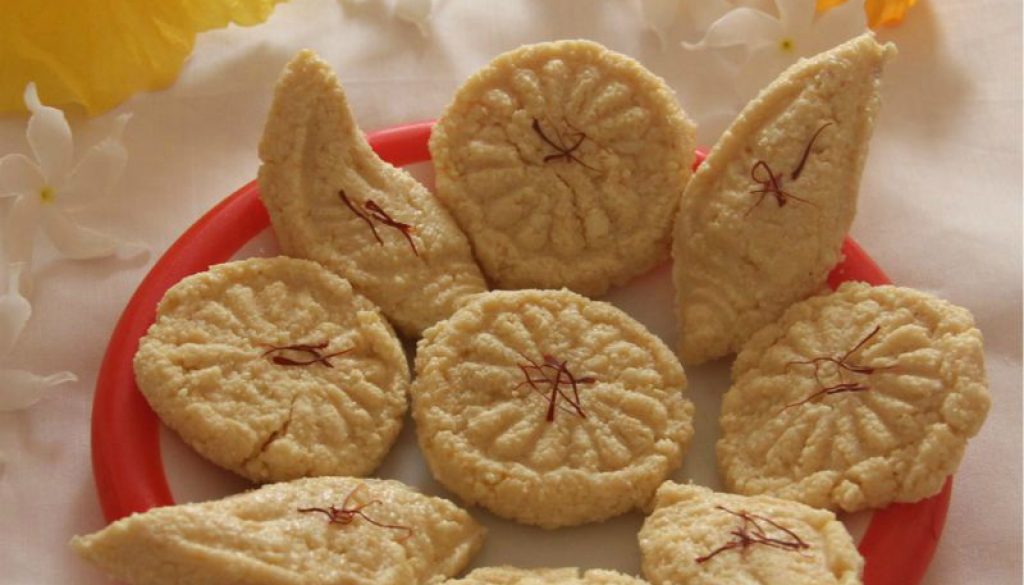 Shondesh is a popular Bengali sweet that can be somewhat dry. This dish can be formed into various forms and patterns because it is made with condensed milk, sugar, and/or jaggery. A Nolen Gurer Shondesh, which is created with a unique and especially delectable type of jaggery, is something we strongly advise. The Jol Bhara Sandesh is a different variation that you might enjoy. You can now experiment with recipes like chocolate Sandesh in the contemporary trend of fusion desserts.

Rasmalai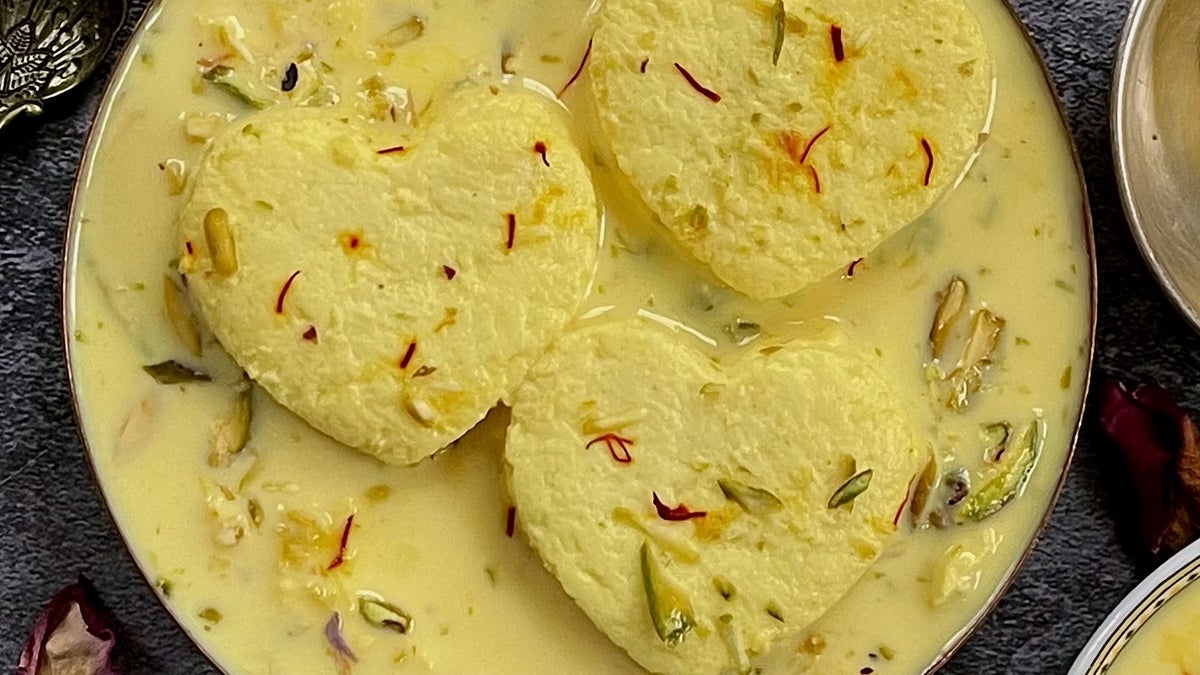 Rasmalai is quite popular in India, just like many other Bengali sweets having an Odisha link. It is made with little sweet chhena balls that have been dipped in malai and sprinkled with cardamom. It is prepared in a mixture of milk, saffron, pistachios, sugar syrup, and kheer. The tiny balls are cooked by being submerged in milk cream that is simmering. The final result tastes like small rasgullas that have been dipped in a creamy, milky base. It is obviously absolutely excellent.

Malpua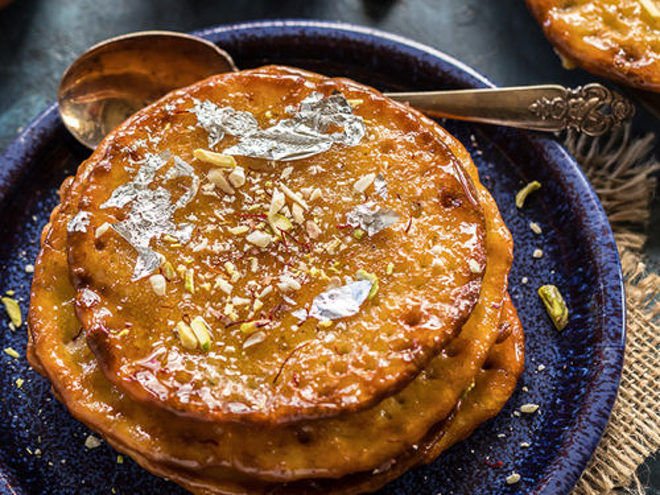 Do we really need to say more about a dessert-turned-pancake? Malpua is a syrup-drenched confection of flour, sugar, and several other ingredients, such as coconut. These tiny pancakes are fried first, then they are covered in sugar syrup. In addition to numerous regions of north India, the Bengali sweet is also well-liked in Odisha.

Pantua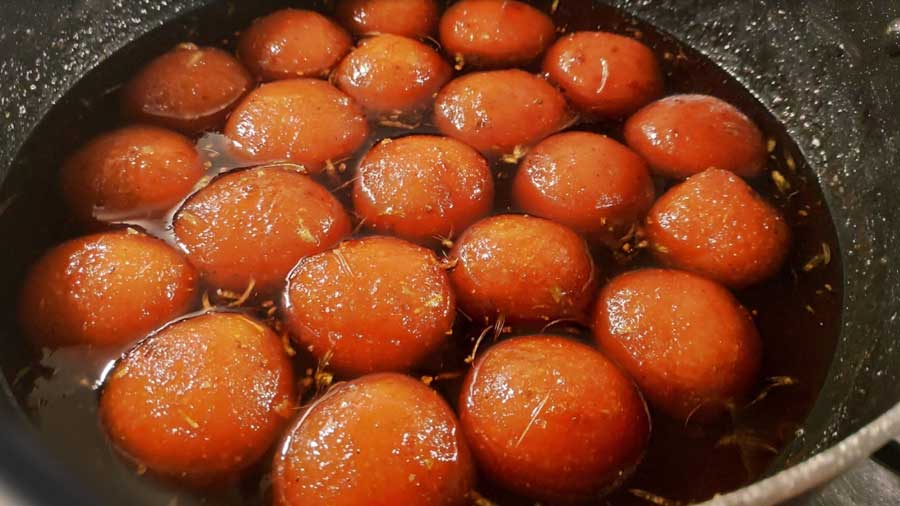 Pantua, a delicious blend of milk, semolina, ghee, khoya, and sugar, is another Bengali mithai that is served over a bed of sugar syrup. These are packed with flavor, much like gulab jamuns, and you must not miss this opportunity. Pantua is considered one of the best types of Bengali sweets. 

Payesh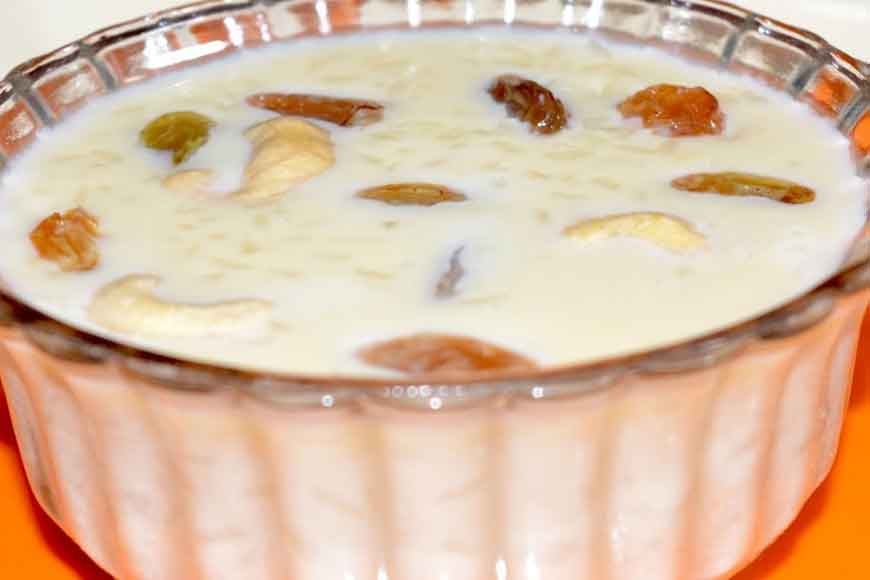 Without Payesh, a list of Bengali sweets would fall short of being complete. Payesh is a delectable Bengali dessert with a thick, creamy consistency that is created with milk, rice, sugar, ghee, cardamom, bay leaf, dry fruits, and nuts. Chhanar payesh, which is prepared with chhena, and Gurer payesh, which is made with jaggery, are examples of variations.

Amriti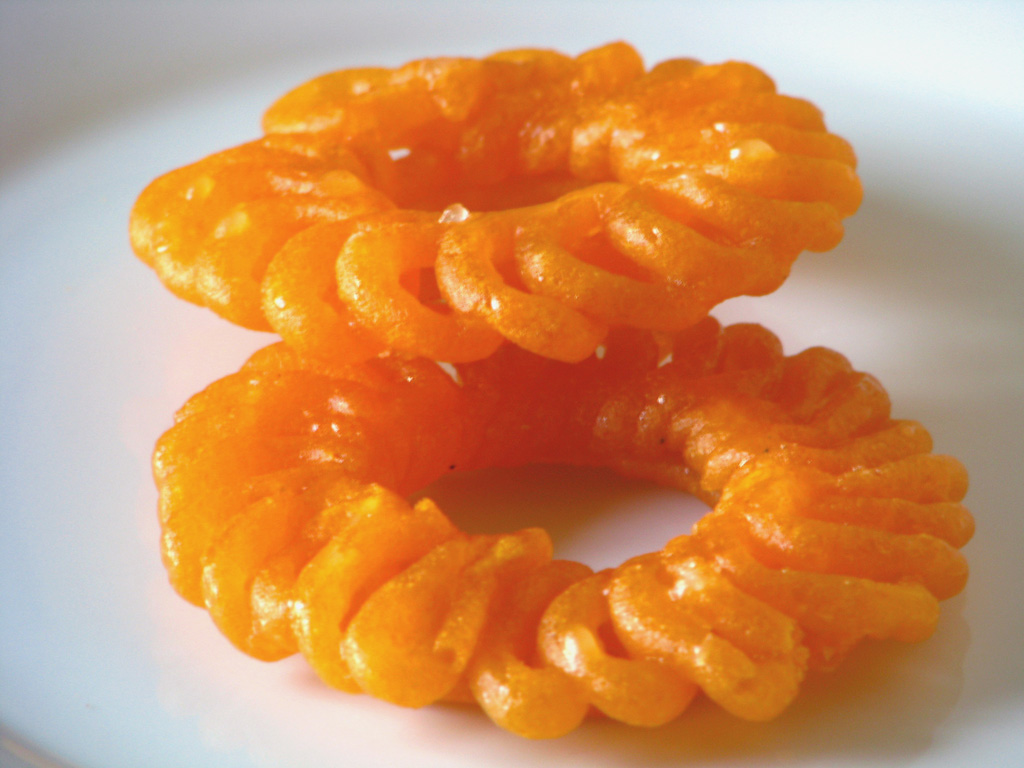 The word "amriti" comes from the Sanskrit word Amrita, which translates to "manna" or "the food of the gods," and this dessert does not disappoint. This is one of the must-try Bengali sweets. It is shaped like spirals and has ornamental curlicues all around, just like a jalebi. Ghee is used to fry the ground dal, sugar, and cardamom ingredients that go into this meal.

Chhenar Jilipi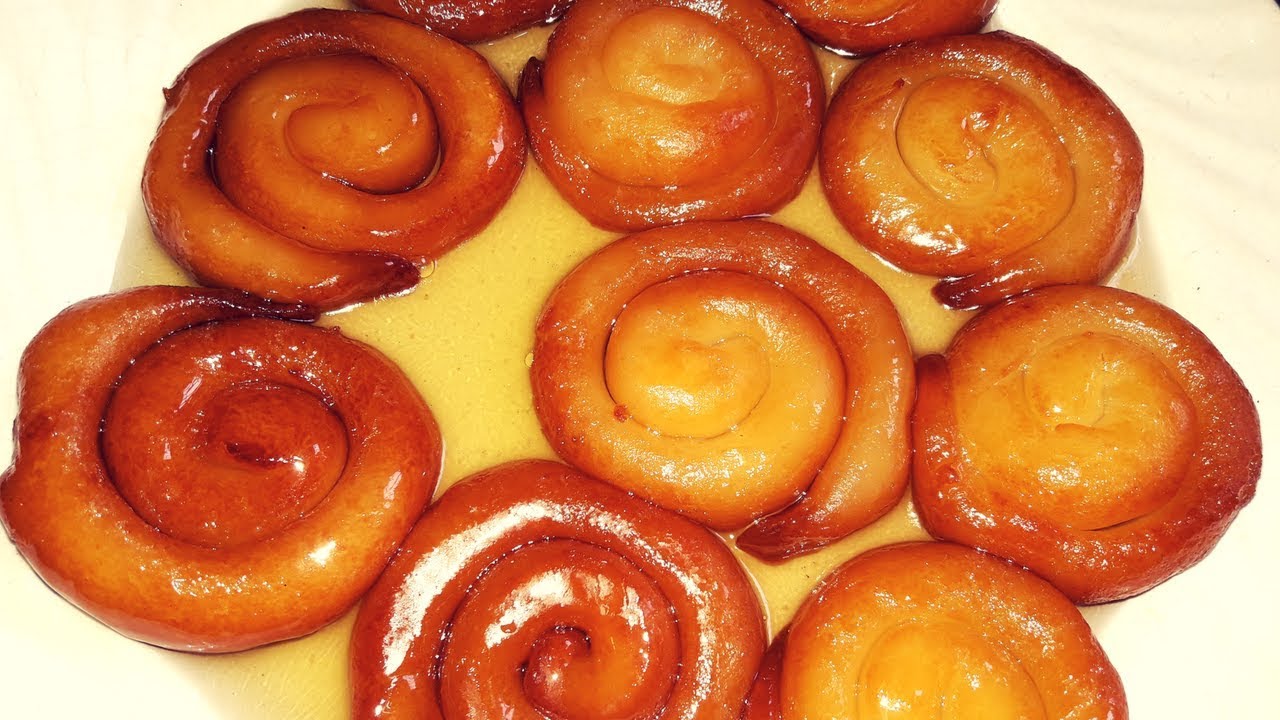 Try this if you enjoy the traditional jalebi but want to treat your taste buds to something different. It resembles the spiral of a jalebi and is made from chhenna, khoya, and flour, but it has a distinctive and delectable flavor. Warm and fresh food is preferred.

Langcha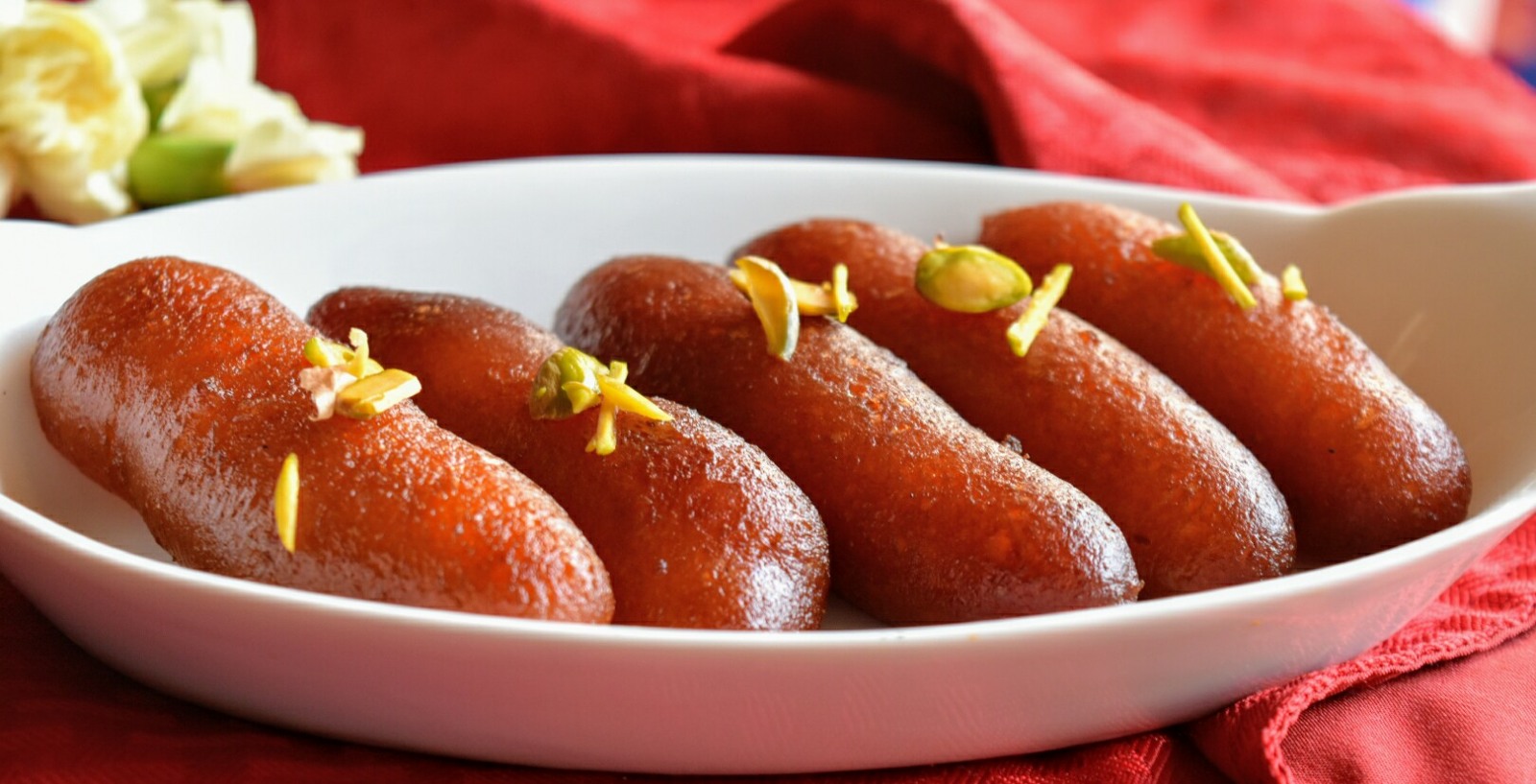 Langcha is a dish consisting of flour and khoya that is popular throughout much of eastern India. Prior to dipping it in the sugar syrup, it is fried. During festivals and other important occasions, this famous Bengali sweet is produced. This name will sound familiar to you after one mouthful, much like other Bengali sweets names do.

Chomchom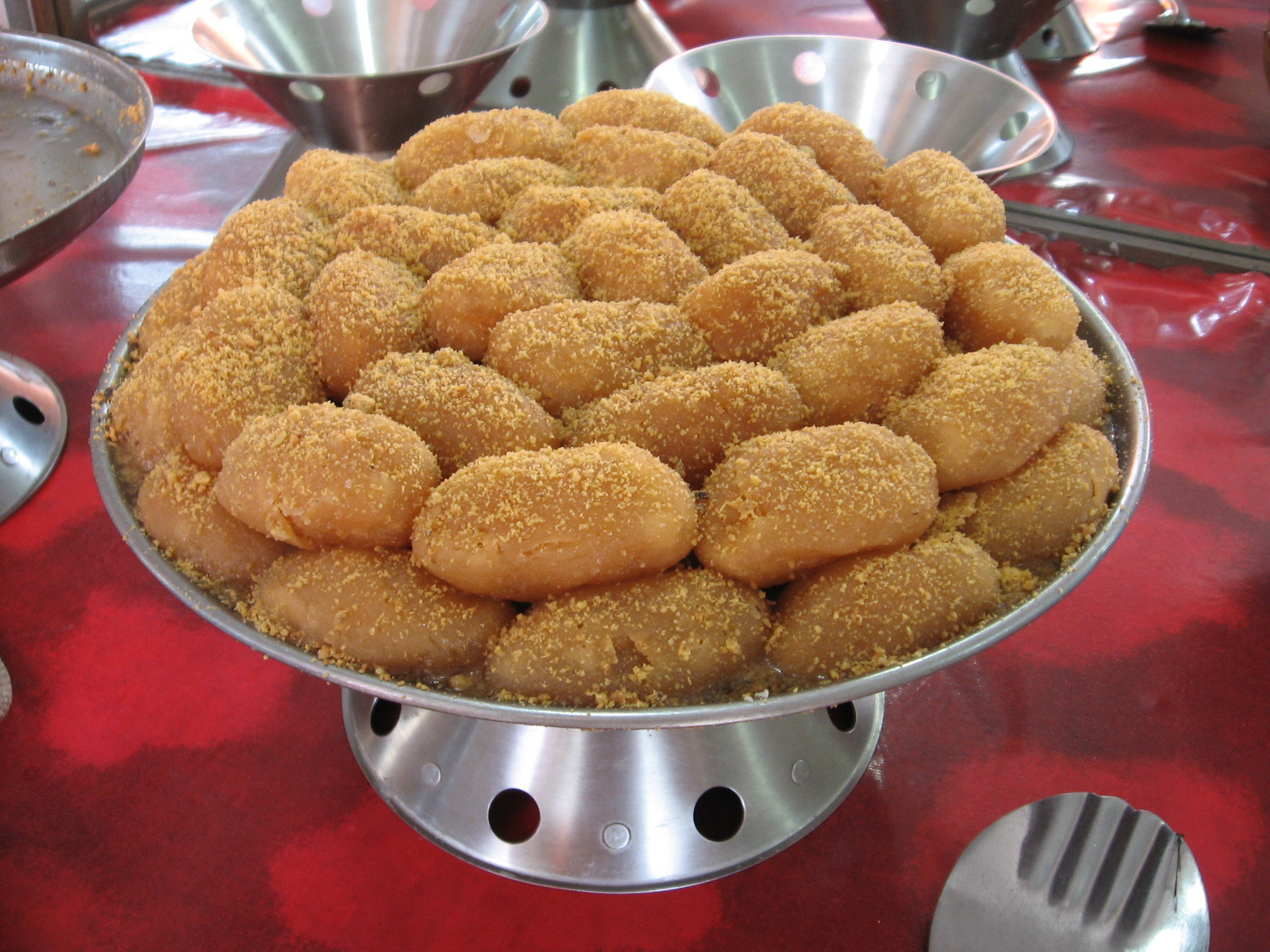 This traditional Bengali treat is made of flour, coconut, cream, sugar, and saffron. The sweet has an oval form and frequently has a brownish color. Numerous additional vivid colors are also possible. The sweetmeat may occasionally be garnished with mawa or coconut flakes.

Patishapta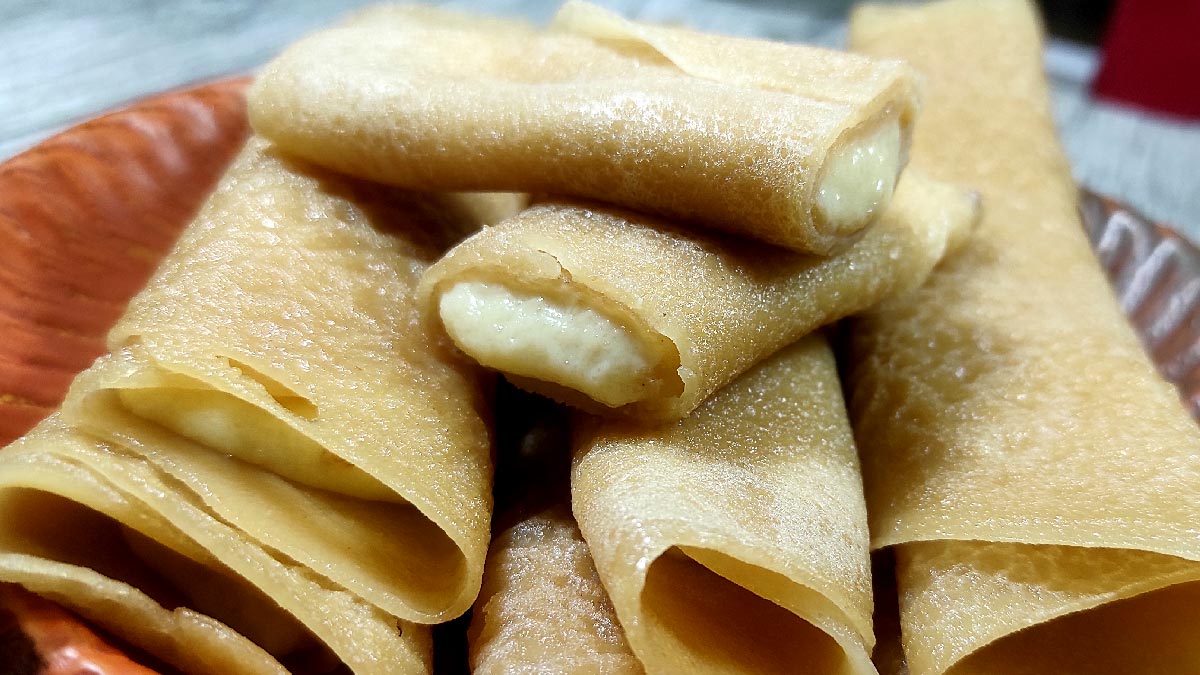 The Patishapta, a festival favorite made of a delectable crepe that encases a blend of coconut, cardamom, jaggery, khoya, and dry fruits, is one of the best Bengali sweets. This is a festival staple that's especially popular during holidays that celebrate the seasons and the harvest.

Joynogor-er Moa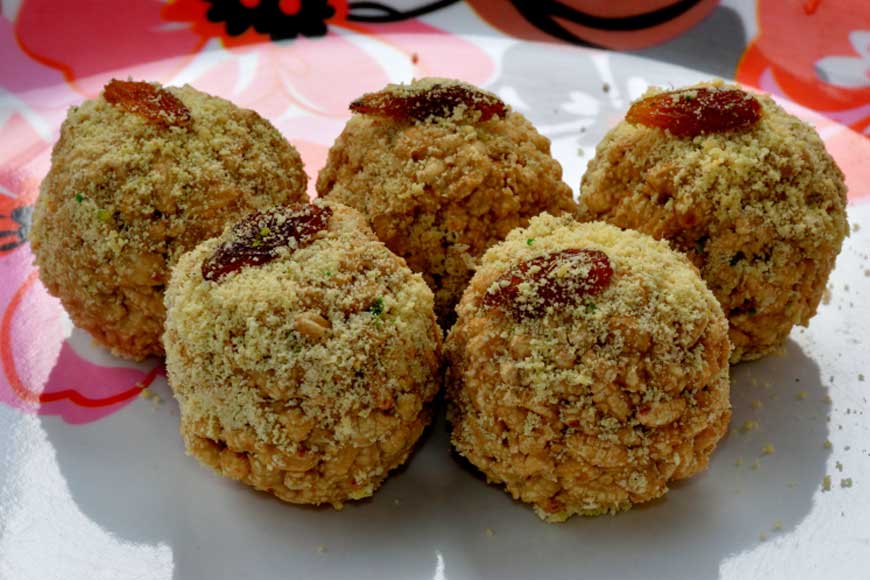 Jaggery, puffed rice, and ghee are combined to form the delectable dry concoction known as moa, which is then formed into a ball shape. One of the most delicious Bengali sweets you will ever have is the seasonally accessible Joynagar-er Moa, which we highly suggest. This particular variety is also sprinkled with nuts and dried fruits. Both "muri" and "Khoi" can be used to make moa.

Kheer Kadam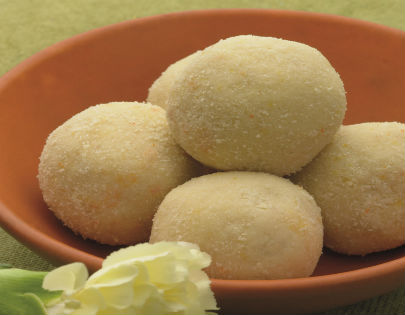 You might be able to approximate the flavor of a kheer Kadam by eating a little Rasagolla wrapped in a Sandesh. This is a unique Bengali sweet composed of tiny chhena spheres encased in khoya and powdered sugar. You should absolutely try this Ras Kadam, a type of Bengali mithai that has a double flavor punch.

Mihidana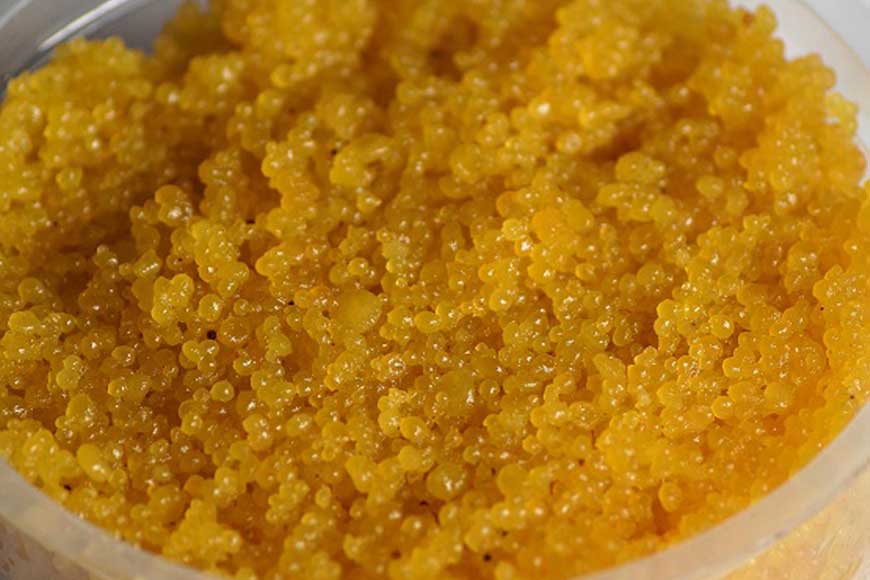 The closest analogue to the boondi's tiny relative is mihidana. The recipe calls for blending water with powdered rice, flour, and saffron. Then, this mixture is deep-fried after being put through a ladle like a sieve. Then, after being dipped and submerged in sugar syrup, these tiny bits of fried delight are drained.

Sar Bhaja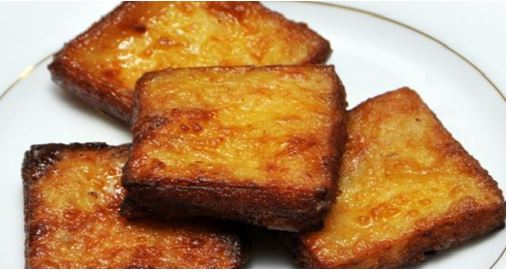 This delectable treat, also known as Shor Bhaja, consists of deep-fried milk cream. The recipe requires some time to prepare, but the results are well worth the effort. Although Sar Bhaja may not be well recognized outside of the Bengali community, it is one of the best Bengali sweets ever created. Another alternative involves baking layers of cream milk to create the dessert sarpuria. Before you may eat the fried or baked pieces, they must first soak in sugar syrup.

Kacha Golla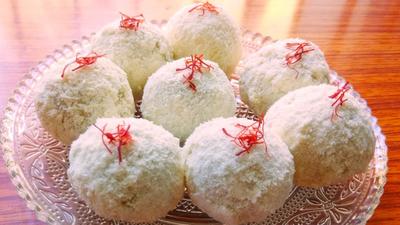 It is a dessert that is soft and melts on your tongue, created from just pure milk and prepared in a variety of ways. One of the healthiest desserts is kacha golla, which is frequently chosen at religious ceremonies and festivals.

Darbesh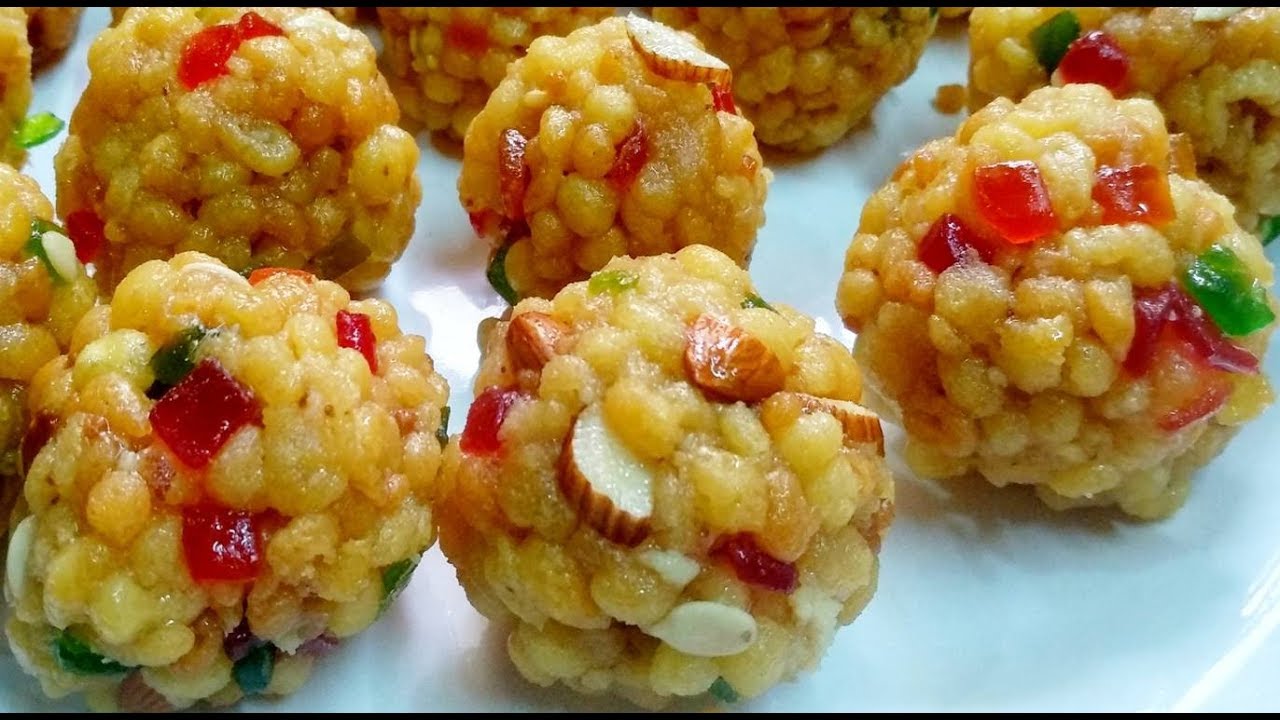 When compared to the rest of the country, the Bengali form of laddoos is extremely similar and yet completely different. Boondi laddoos are known as Darbesh in Bengal. It is frequently consumed during festivals and has a different flavor and texture from the conventional laddoo.

Chandrapuli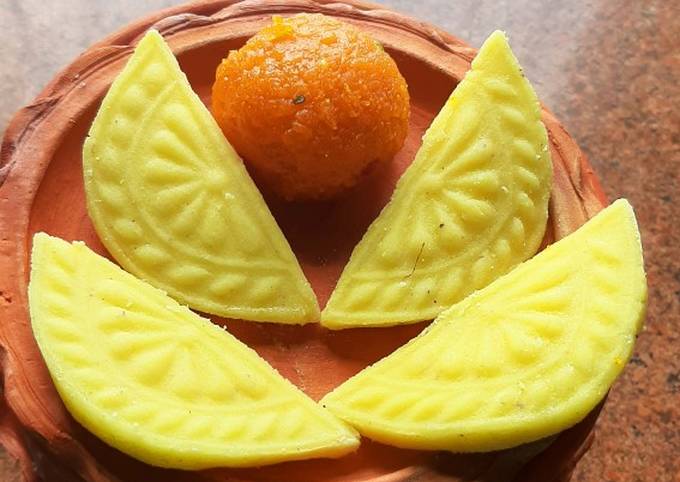 This sweet dish is prepared with cottage cheese, mawa, coconut, and jaggery and is shaped like a faint crescent moon. This dessert may be ideal for satisfying your sweet taste due to the combination of components. But be aware that it could be a touch too sweet for certain people. It is a famous Bengali sweet that is consumed on special occasions like Durga Puja.

Nikuti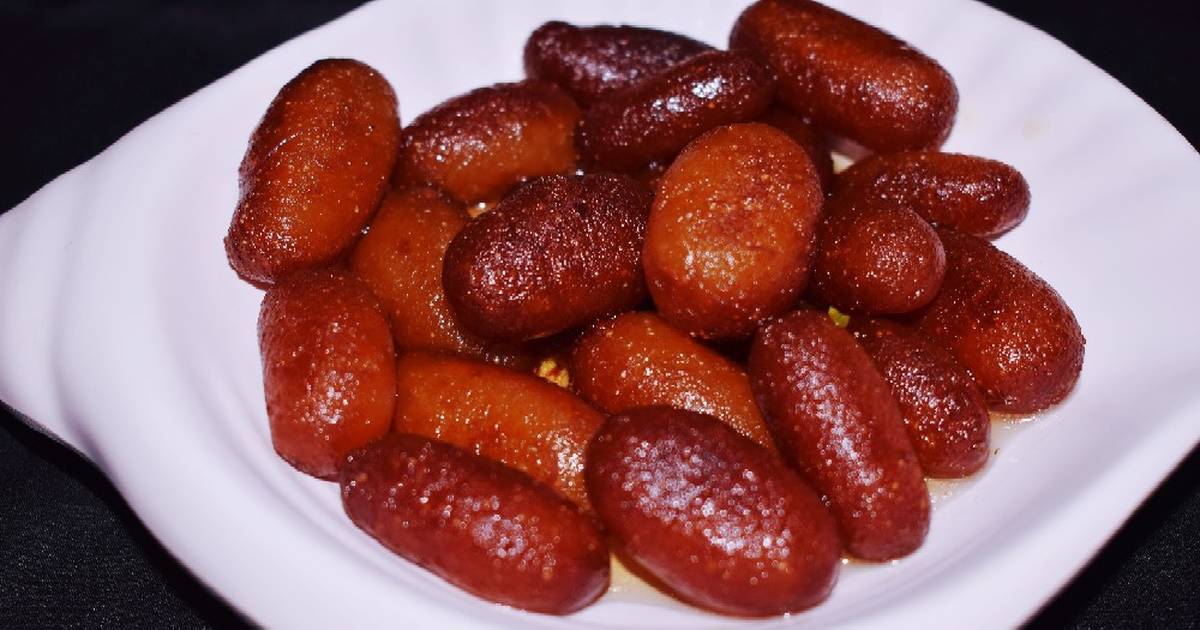 The intricate delicacy known as nikuti is a delectable concoction of chhena, flour, and cardamom that is deep-fried in an oblong shape. The fried balls are placed in a concoction of condensed milk and chilled after being soaked in sugar syrup.

Kalo Jam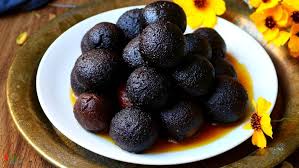 Kalo Jam, a distant relative of the well-known Gulab Jamun, is created with flour, milk, cardamom, and other ingredients before being deep-fried. These fried dumplings are formed into little spheres and then served with sugar syrup. Most people think the dessert is wonderful, and it has a dark, almost black color.

Naru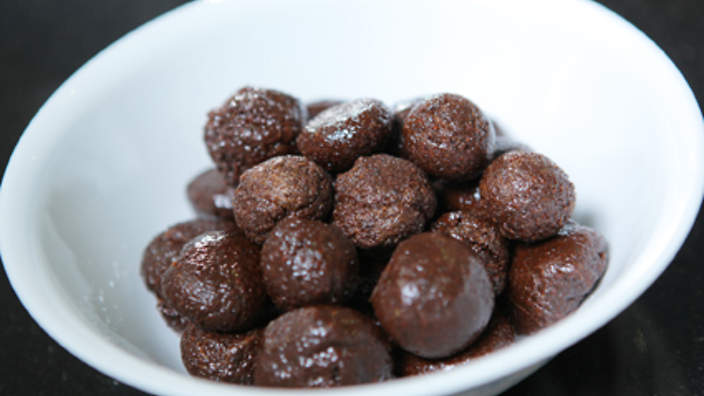 Naru is a dry sweet that is formed into tiny spheres and is produced from a range of ingredients, including coconut, til, and others. These slightly sticky, sweet orbs of deliciousness are made with ingredients like cardamom, jaggery, and grated coconut. You'll want to devour one in a single bite and keep going back for more.

Labong Latika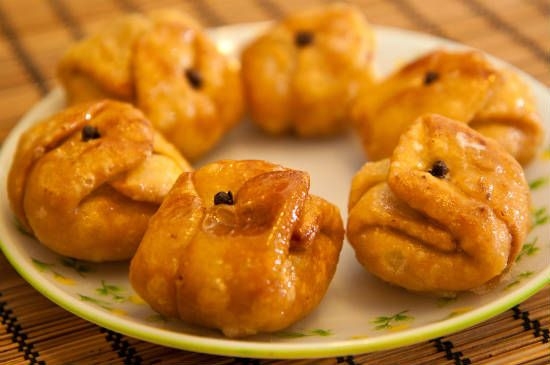 One of the customary desserts that grandmothers make on special occasions is labong latika. The word labong, which means clove in English, is used liberally in this meal. A pocket made of all-purpose flour called a labong latika is filled with sweetened khoya and covered in a crispy pastry and sealed with a clove. After being fried, the dessert is placed in a basin of sugar syrup to cool. It is very tasty and highly addictive!

Rabri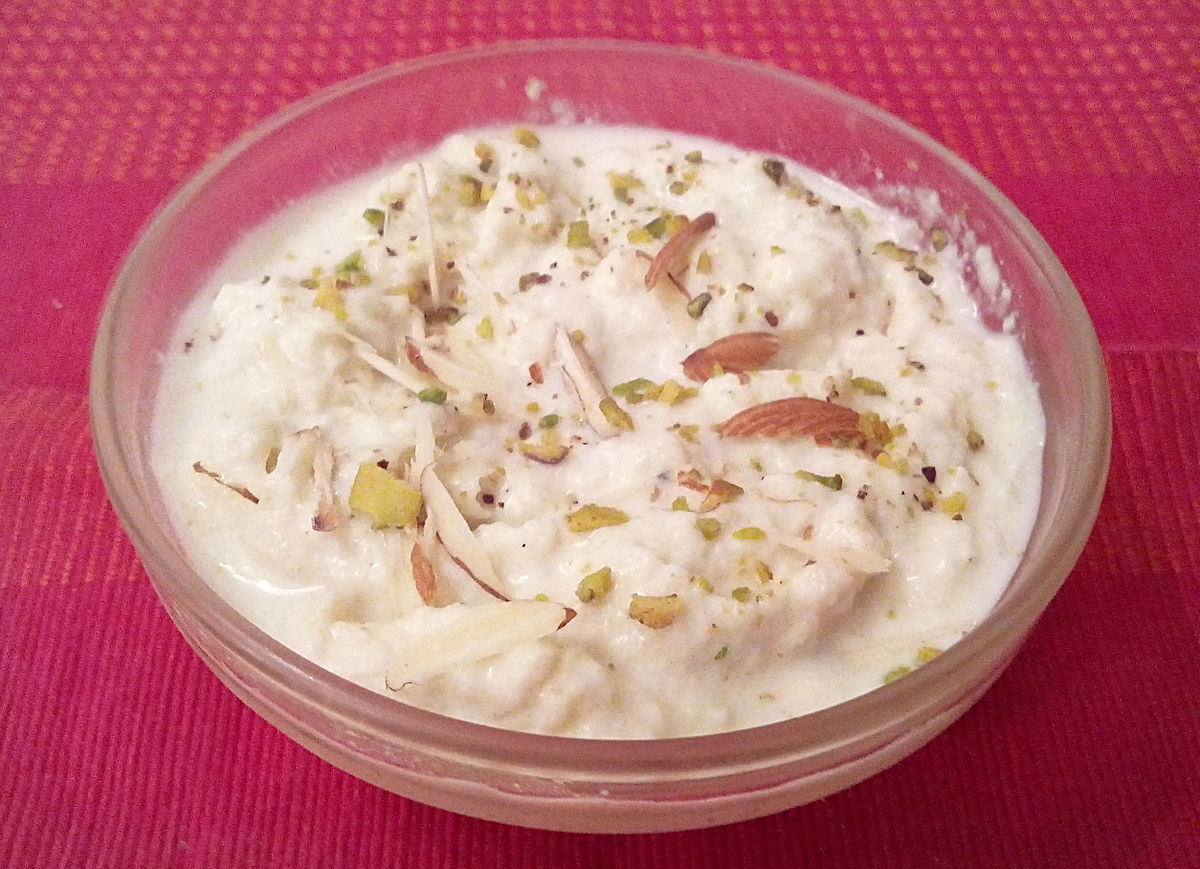 Rabri is a sweet and delectable delicacy created with condensed milk that is slowly cooked and thickened. Dry fruits and nuts are used as the dessert's garnish. The dish is seasoned by adding sugar and seasonings. Make sure to allow enough room for this dessert because it is a really hefty and full recipe.

Ledikeni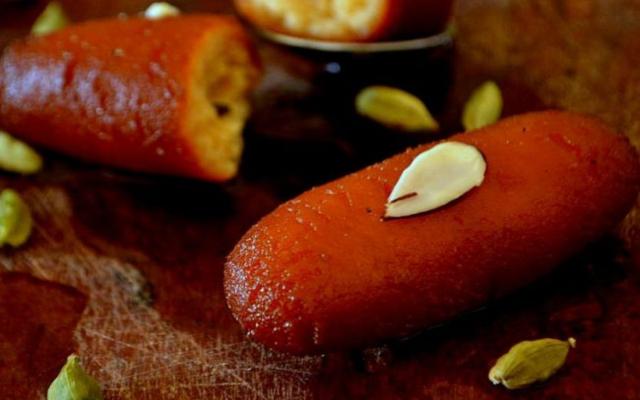 Since the British era, ledikeni, also known as lady Kenny, has been a favorite Bengali dish. The dish bears Lady Canning's name; she was Charles Canning's wife and the 19th-century governor-general of India. The food is a light brown Chenna-based sweet ball that is cooked before being covered in sugar syrup. It is made on the most fortunate days and has a wonderful flavor.

Kolar Bora
A well-known Sankranti dish is kolar bora. In Bengali, Kolar (banana) and bora (fried pakora) are the same words. It is rice stuffed with fried, ripe banana fritters. It has a heated, frequently humid interior and a crackly exterior. It is frequently consumed with tea and snacks, though you can also eat it cold. Despite being really tasty to eat, it is not difficult to create.

Sitabhog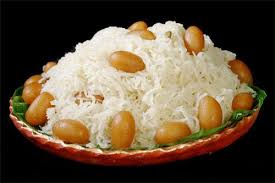 From the Bengali region of Bardhaman, sitabhog is a well-known meal. Sitabhog is a highly interesting-looking dish that is also extremely delicious. It has the appearance of pulao, a savory food, yet tastes sweet. Although there are many variations of this currently, historically, it was cooked with white rice and gulab jamun. Vermicelli is more frequently used these days than rice. Then, cottage cheese, sugar, and white rice flour are combined.

Conclusion 
Modern variations of these sweets, such as Sandesh in various flavors, sugar-free steaming Sandesh, Mishti Doi without Gur, and others, can be found in sweet stores nowadays. It will be challenging to choose from such a wide variety of sweets the next time you approach a famous Bengali sweet shop.
Have you tasted any of these must-try Bengali sweets yet? Leave a comment below if you have a favorite, believe we overlooked a certain sweet on our list of Bengali sweets at HotelDekho.com, or if you have a question.