15 Best Places to Visit in Kumaon Region in Uttarakhand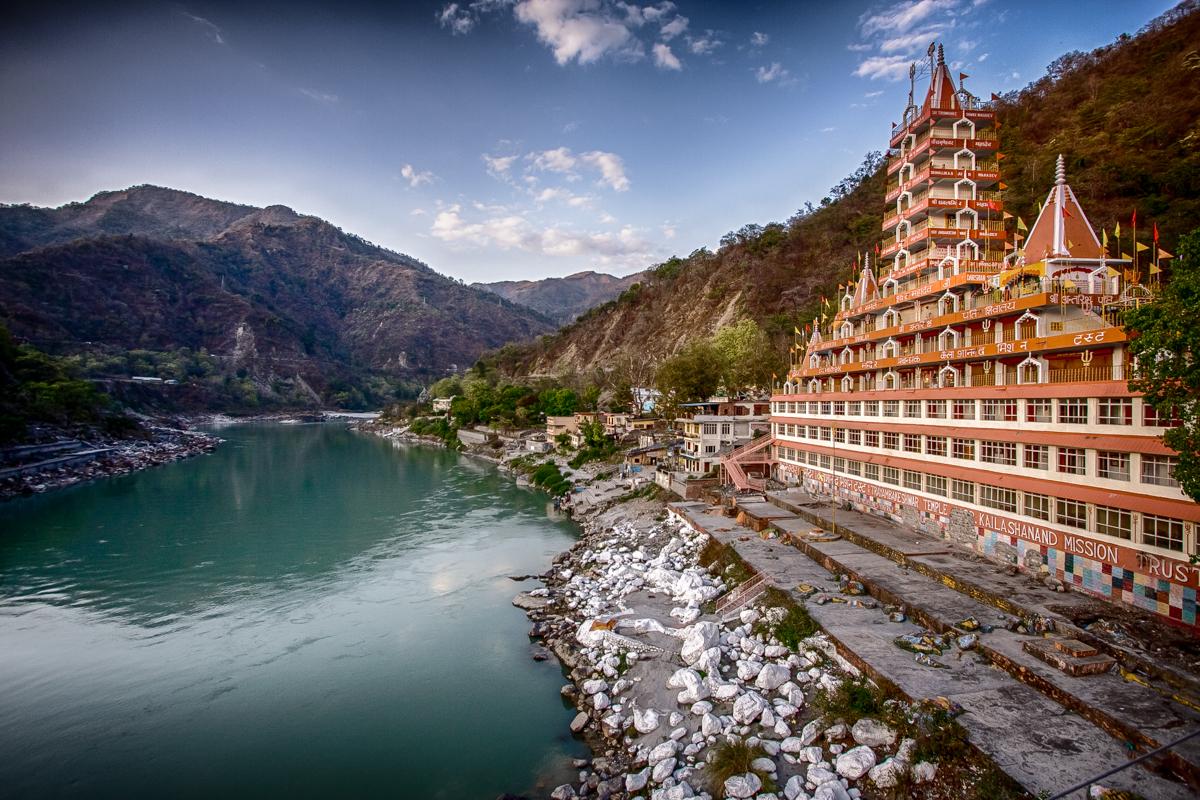 Kumaon, one of Uttarakhand's two regions, is renowned for its pleasant climate and breathtaking scenery. Every aspect of Kumaon is attractive and draws tourists from all over the world, including its crystal clear lakes, old temples, lavish flora and wildlife, snow-capped mountains, and Kumaoni people, their language, and food.
The region, which is located in Eastern Uttarakhand, is bounded by Nepal in the east, Tibet in the north, Uttar Pradesh in the south, and the Garhwal region in the west. Six districts of Uttarakhand make up the Kumaon region, which boasts some of the most beautiful hill stations in Uttarakhand. Kumaon is without a doubt one of the ideal destinations to spend a fun-filled memorable holiday because it is home to a sizable Himalayan tract and is surrounded by rushing rivers, beautiful valleys, and rolling cultivated areas along the slope.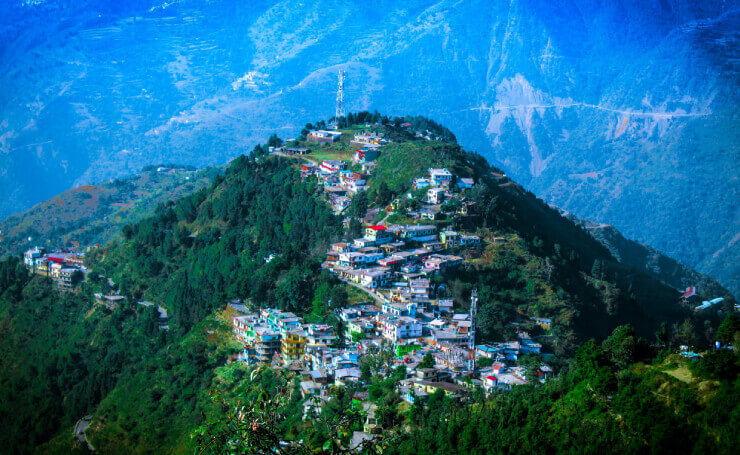 We've compiled a list of the top 15 places to visit in Uttarakhand in the Kumaon region because there are so many interesting locations to discover. Take a peek, then make travel arrangements.
Nainital 
One of the biggest tourist places in Kumaon is the city of Nainital, which is known for its eye-shaped lake, Naini Lake of Nainital. A vacation to Nainital could be intriguing and enthralling due to the abundance of natural beauty, including the snow-covered Garhwal Himalayan peaks, sparkling lakes, a rich collection of biodiversity, and Kumaoni customs and cuisines.

At a height of roughly 1,938 meters, Nainital is located in a valley that is bordered by the Kumaon range. The area is frequently referred to as the "City of Lakes" because it is home to numerous natural glacial lakes including Sattal, Khurpa Tal, etc. There are no other vacation spots like Nainital where you may enjoy outdoor sports like rock climbing, paragliding, rafting, and trekking, as well as picnicking by a waterfall or viewing a stunning sunset from a temple.
Nainital is also accessible during the Nainital Winter Carnival from your Nainital hotels. The festival takes place between the end of December and the beginning of January, during the Christmas break. In collaboration with the Nainital District Administration, the Uttarakhand Tourism Development Council is hosting the five-day carnival. The carnival is hosted in several locations and features dancing, musical, cultural, and adventure performances. 
Best time to visit Nainital: Nainital is a year-round destination and the most popular tourist destination in Kumaon. The greatest season to visit Nainital is from March to June, though, if you're looking for excitement and want to engage in outdoor pursuits like paragliding, rafting, camping, and trekking.
Also Read: Hill Stations Near Jaipur
Kainchi Dham
A well-known ashram called Kainchi Dham is situated close to the city of Nainital in the foreground of two hills that form the shape of a scissor. People of all religions can prevail thanks to this inspiring piece of real estate, which is brimming with energy and optimism. Kainchi Dham, one of the top places to visit in Uttarakhand, is located at a height of 1,402 meters above sea level in the Kainchi village close to Bhowali on the Nainital-Almora Road.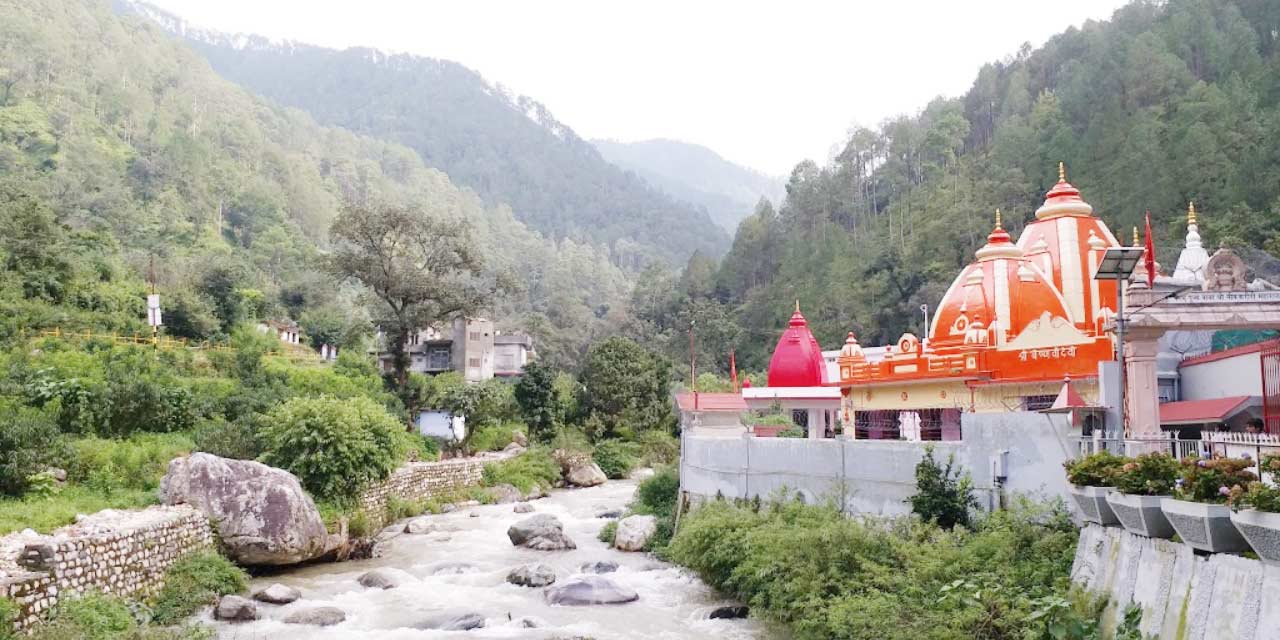 Baba Neem Karoli, who was regarded as the Hanuman incarnation and devoted his life to bringing joy and health to his followers, is the subject of the main temple of the Dham, which was built in 1962. Every year on June 15, the temple hosts a fair, and a Bhandara (great feast) is prepared to feed more than one lakh people. On a special note, Kainchi Dham has gained worldwide fame among tourists after Facebook CEO Mark Zuckerberg disclosed that he had visited the shrine. Additionally, he stated that Apple CEO Steve Jobs, who once visited the temple and practiced meditation there in the 1970s, had referred him.
Best time to visit Kainchi Dham: Kainchi Dham stays open all year long. The location is open from 7 AM to 6 PM during the winter and from 6 AM to 7 PM during the summer.
Read more: Seven Sisters of India
Ranikhet
Ranikhet, one of the most popular tourist destinations in Kumaon and Uttarakhand, is known for having one of the highest golf courses in Asia. Ranikhet, which translates to "The Queen's Land," was given this name in honor of Queen Padmini, who was so moved by this location's beauty. All you get on the trip to Ranikhet, which revitalizes the soul and mind, is a breathtaking view of Trishul Peak while sitting on one of the lovely meadows.

This well-known hill station in Uttarakhand is situated in the Almora neighborhood and draws a large number of visitors for a variety of reasons. It is regarded as one of the best tourist destinations in Uttarakhand for activities like bird watching, hiking, paragliding, ziplining, rock climbing, and many others.
Best time to visit Ranikhet: If you wish to explore this popular tourist site in Uttarakhand in pleasant weather, the summer, from February and November, is the perfect time to go.
Read more: Hill stations near Goa
Also Read: 15 Top Airports in India
Pithoragarh
Pithoragarh is more than just a hill station in the Kumaon hills of Uttarakhand; it's a beautiful off-the-beaten-path location in the Kumaon region. After seeing the overly popular and overly explored locations in Uttarakhand, you can rejuvenate there. It is a location where visitors can enjoy the unadulterated nature that Kumaon has to offer.

Pithoragarh is located at a height of 1,524 meters, surrounded by beautiful hills and lush surroundings. Pithoragarh is situated on the eastern side of Uttarakhand, 175 kilometers from Nainital, according to the Kumaon tourism map. Pithoragarh has all the components for a relaxing holiday away from the bustle of city life: beautiful landscapes, a temperate climate, a tranquil setting, and undiscovered and untrodden pathways.
Best time to visit Pithoragarh: The summer, which lasts from April to November, is the ideal season to visit Pithoragarh since the weather improves. It is advised to stay away from July and August, though, as the rainy season causes the mountainous roads to become slick and muddy.
Also Read: Hill Stations Near Bangalore
Mukteshwar
Mukteshwar, one of the charming hill towns in the Kumaon region, is bordered by 22 snow-capped mountains. Beyond description, Mukteshwar is stunning, and exploring the area around this hill station is calming to the spirit. Since Mukteshwar is only around 50 kilometers from Nainital, you can visit this charming hamlet as part of a day trip from Nainital.

At 2,171 meters above sea level, this hidden treasure can be found. It draws a lot of people who desire to have a holiday in a remote location throughout the year. In Mukteshwar, people also take pleasure in a variety of activities. Without visiting the Bhalu Gaad Waterfall, Mukteshwar Mahadev Temple, Chauli Ki Jali, and other notable locations, a visit to this hillside hamlet is incomplete.
Best time to visit Mukteshwar: The year-round climate in Mukteshwar is pleasant. The summer, however, when days are pleasant and nights are cool, is the best time to visit the location. Additionally, December is a good time to travel to Mukteshwar if you want to experience cold weather under a clear sky.
Also Read: Hill Stations near Chandigarh
Kausani
The well-known hill resort of Kausani is situated in the Bageshwar district and is renowned for its unmatched views. It is situated at a height of 1,890 meters and provides stunning mountain views over the entire valley. The greatest recipe for a revitalizing trip may be found in Kausani, where visitors can enjoy a gorgeous sunrise while listening to the sound of chirping birds, escape through the expansive tea gardens, and unwind at the Anasakti Ashram.

While traveling to this hill town, you can visit several locations in Kausani in addition to the Anasakti Ashram, also known as the Gandhi Ashram. If you're interested in learning more about two of this location's primary products, you may also stop by the Kausani Tea Estate and Shawl Factory.
Best Time to Visit Kausani: Due to the pleasant weather, Kausani is best visited during the summer, which lasts from March to June. If you want to observe how the area seems covered in snow, winter is also enjoyable.
Munsiyari
Munsiyari also referred to as "Little Kashmir," is a town in the lap of snow-covered mountains at an elevation of 2,298 meters. The place's name, which translates to "Place with snow," accurately describes what the place looks like. One of the charming spots in Kumaon that attracted and refreshed visitors is Munsiyari, which is only 100 kilometers from the Indo-Nepal border.

On the historic path connecting India and Tibet, Munsiyari is known for being the entrance to the Johar Valley. The location also serves as the beginning of a number of trekking trails, including those to the Ralam Glaciers, Milam, Nanda Devi Peak, and others. One of the pleasures you will receive on your way home on a sunny, clear day is a spectacular glimpse of the Panchachuli Peaks.
Best Time to Visit Munsiyari: The best time to visit Munsiyari is in the summer, between the months of March and June when the temperature ranges between 25 and 30 degrees Celsius and offers cool nights. Additionally, you could consider visiting this location during September and October.
Bhimtal
Bhimtal, a charming town in Kumaon, is well-known for its ancient heritage connected to the Mahabharata. It is thought that Bhima, one of the Pandavas, inspired the name. According to legend, Bhima visited the area during the Pandava exile and constructed a Shiva Temple on the lake's edge.

The lake in Bhimtal, which is 1,370 meters above sea level, is also well-known. It is situated in the Nainital neighborhood and provides breathtaking views of the mountains nearby. In addition to seeing Bhimtal's major feature, the lake, you may also visit Hadimba Parvat, Garg Parvat, the Butterfly Research Center, Nal Damyanti Tal, and numerous more locations.
Best Time to Visit Bhimtal: The best weather for a pleasant journey to Bhimtal is from March to June and from September to December.
Champawat
Champawat, the former capital of Kumaon, is a hilly town that is about 200 kilometers away from Nainital. The small Himalayan village is encircled by the towering Himalayas, flowing rivers, rolling green meadows, and ancient ruins.

Champawat has a variety of tourist attractions that one can completely enjoy, making it one of the greatest destinations to spend a relaxing vacation. The following are a few of Champawat's must-see locations:
The Chand dynasty constructed the Baleshwar Temple.

The ancient temple was built in the Kumaoni style: Nagnath Temple.
A masterpiece of architecture is Ek Hathiya Ka Naula.
Devidhura is well-known for its Raksha Bandhan festival of pebble throwing.
Best time to visit Champawat: Champawat is a year-round resort, however, it is not advised to go there during the rain. The warm months of March through June are the ideal time to explore the location.
Jim Corbett National Park
The oldest and most prestigious component of Project Tiger in India is Jim Corbett National Park. The national park, which is sandwiched between the Himalayas, is made up of a number of hills, gushing rivers, sizable lakes, and lush valleys. Originally known as Hailey National Park, the park was renamed in 1936 to honor naturalist and Project Tiger's founder Edward Jim Corbett.

This location is a well-known tourist destination near the Kumaon region among wildlife fans throughout the world due to the magnificent landscapes and the abundance of the tiger population. Wildlife viewing in the park is permitted with knowledgeable guides in an open-air four-wheeler jeep and on an elephant's back (elephant rides are now prohibited). The Dhikala region is the most popular area for tourists since it is home to leopards, wild elephants, and Royal Bengal tigers.
Best Time to Visit Jim Corbett National Park: The summer, from April to June, is the best time to go because seeing animals is the major reason for visiting this natural park.
Almora
Almora and Uttarakhand are two examples of such areas in India that were not created by the British. The intriguing truth is that during British rule, Jawaharlal Nehru, India's first prime minister, served a sentence in Almora Jail. It is also well-known for being the Chand Dynasty's kingdom, which ruled Kumaon for around a thousand years.

If you're looking for a spot to have a quiet vacation, Almora is among the nicest places to go in the Kumaon Valley. The icing on the cake are locations like the Jageshwar Temple Complex, which has roughly 200 old temples. Additionally, there are other tourist attractions including Kasar Devi Temple, Martola, Deer Park, and Kalimath that will make your trip exceptional and unforgettable.
Best Time to Visit Almora: The best times to visit Almora are from April through June and from September through October, excluding the rainy season. This time of year, the weather is pleasant and provides visitors with a wonderful vacation.
Sattal
Seven naturally formed glacier lakes that surround this Himalayan hamlet gave the location, Sattal or Sat Tal, its name. In the Nainital District of Uttarakhand, Sattal is located at a height of 1,370 meters above sea level. Its location in the lower Himalayan range makes it a popular winter destination for birdwatchers.

The seven freshwater lakes are regarded as colorful birds' paradise. In Sattal, there are more than 500 species of birds, both migratory and resident. If you want to have a relaxing vacation and go birdwatching in the great outdoors, this location is without a doubt among the greatest.
Best Time to Visit Sattal: Since birds from the upper Himalayan range move to the lower region during this time, October to June is the greatest time to visit Sattal. If you go to Sattal in January, you might also get snowfall.
Binsar
Binsar is a charming hamlet that is situated at an elevation of 2,420 meters and is the ideal site to enjoy a 300-kilometer-long panoramic vista of the Himalayas (Binsar Zero Point). To avoid crowded areas, Binsar, which is nestled in the Jhandi hills of Kumaon, provides a number of unusual attractions.

To truly experience Binsar's tranquil and peaceful feelings, it is always advised to remain there for a few days. You may explore the quaintness and friendliness of the Kumaoni inhabitants by taking a tour guide through the hills and villages of Binsar. Binsar is particularly well-known for its wildlife sanctuary and its ninth-century sun temple, Katarmal Surya Temple.
Best Time to Visit Binsar: Binsar offers beautiful weather all year round because it is a picturesque hill station. However, winters here are extremely cold, with occasional lows of 0 degrees Celsius. And the monsoon season brings ordinary to heavy rainfall to Binsar. The best time to visit is thus in the summer, specifically from March to June and from October to December.
Chaukori
Chaukori, a remote location in the Kumaon region, is regarded as a haven for nature enthusiasts. Chaukori, a little picturesque village, is one of the few locations in Uttarakhand where you may see gorgeous tea gardens kissing the sun under the shadow of the Himalayas. Vacationing in Chaukori means taking in the healthy mountain air that is infused with the perfume of freshly picked tea leaves.

Along with its natural beauty, Chaukori is home to several Hindu temples, including the Kapileshwar Mahadev Cave Temple, Kedar Temple, Nakuleshwar Temple, and others. This is one of the best locations to discover in Kumaon, Uttarakhand, for both village tourism and nature walks. By providing a stunning view of the peaks known as Nanda Kot, Nanda Devi, and Panchachuli peaks, staying in Chaukori will wow you.
Best Time to Visit Chaukori: The optimum time to visit this Himalayan village is during the summer, from March to June, and immediately following the monsoon season, from September to November.
Pangot
Frequently referred to as the "Birdwatchers' Paradise," You may hear the morning symphony of hundreds of birds singing in unison at Pangot, a charming village hidden in Kumaon Valley and surrounded by thick pine forests. Traveling to Pangot will be the highlight of your Kumaon tourism if you are a nature enthusiast, especially if you have a passion for birdwatching.

With just 15 kilometers separating Pangot from Nainital, one of the top tourist destinations in Kumaon, Pangot provides the ideal respite from the busy daily routine. More than 580 different species of vibrant birds, including the blue-winged minla, Himalayan griffon, lammergeier, kalij pheasant, and many others, may be found here. One of the wonderful things to do in this place is to spot these birds in the trees that run along the slope of the nearby hills.
Best Time to Visit Pangot: Due to the excellent weather, the months of March through June are the greatest for bird viewing and exploring Pangot.
Conclusion 
We chose these as the top tourist attractions in Kumaon. Tell us which ones are your favorites, then make travel arrangements for Uttarakhand immediately! Please share any additional locations in the Kumaon region that you may be aware of in the comments section below. For the best offers and deals on hotel bookings, check out our website HotelDekho.com for more information.