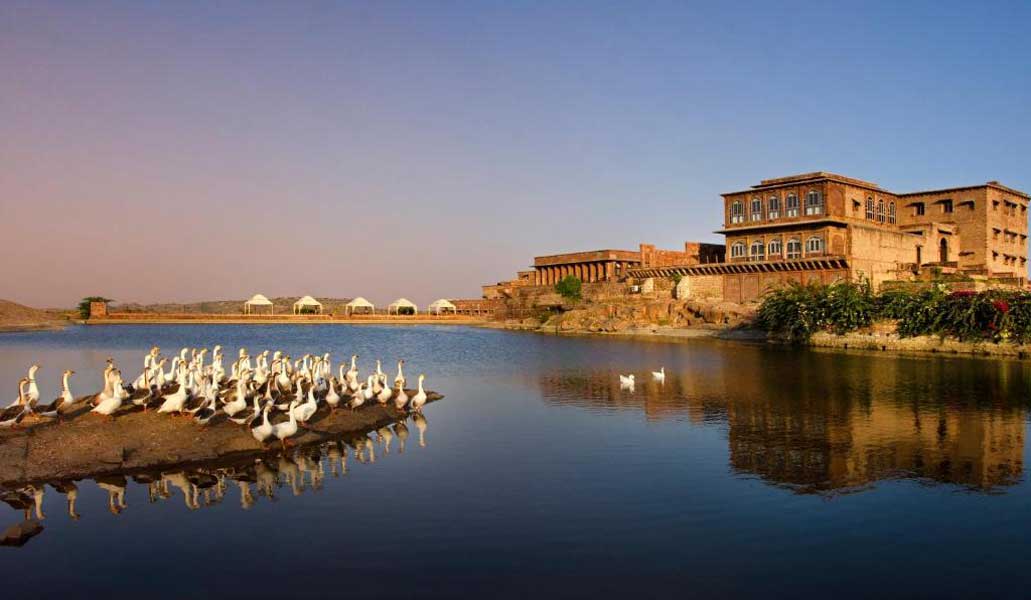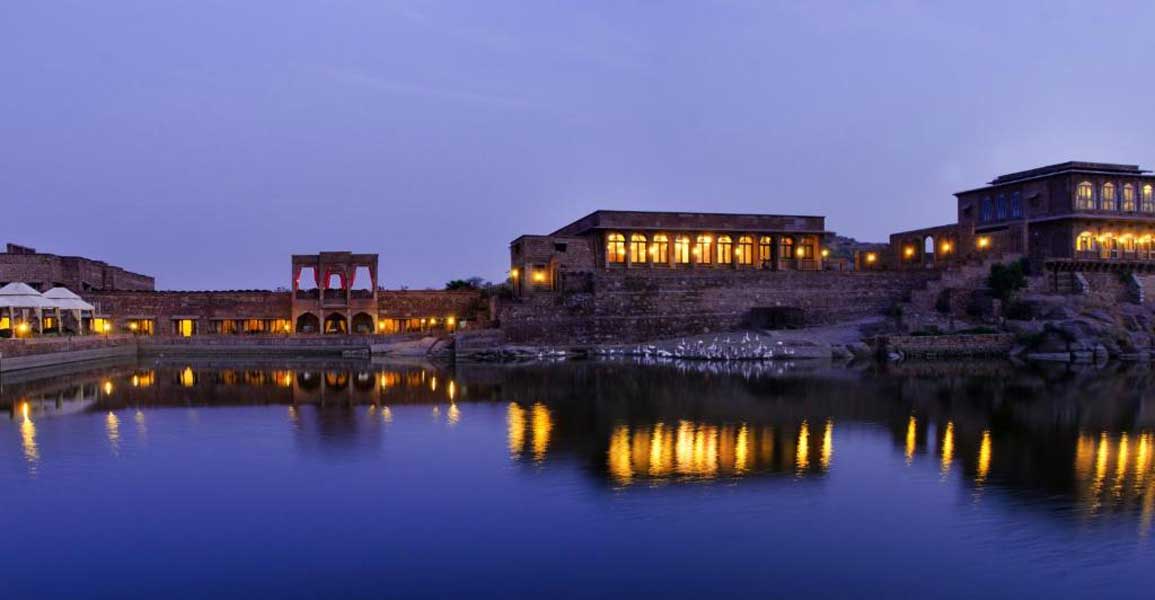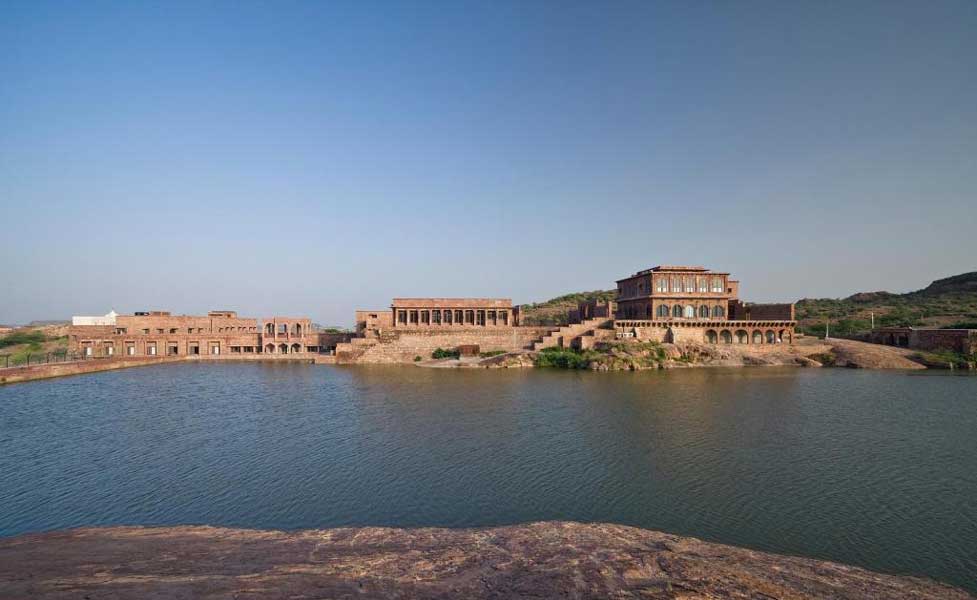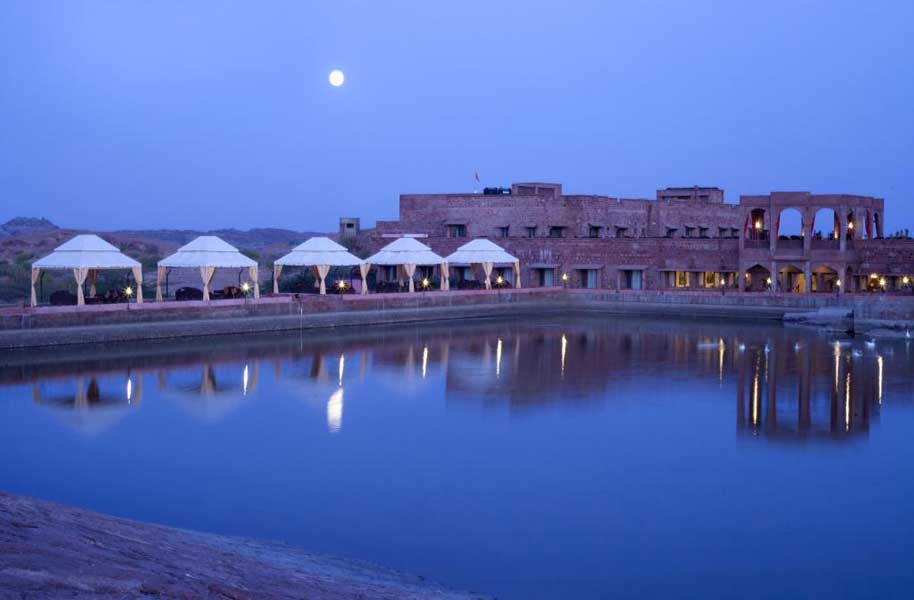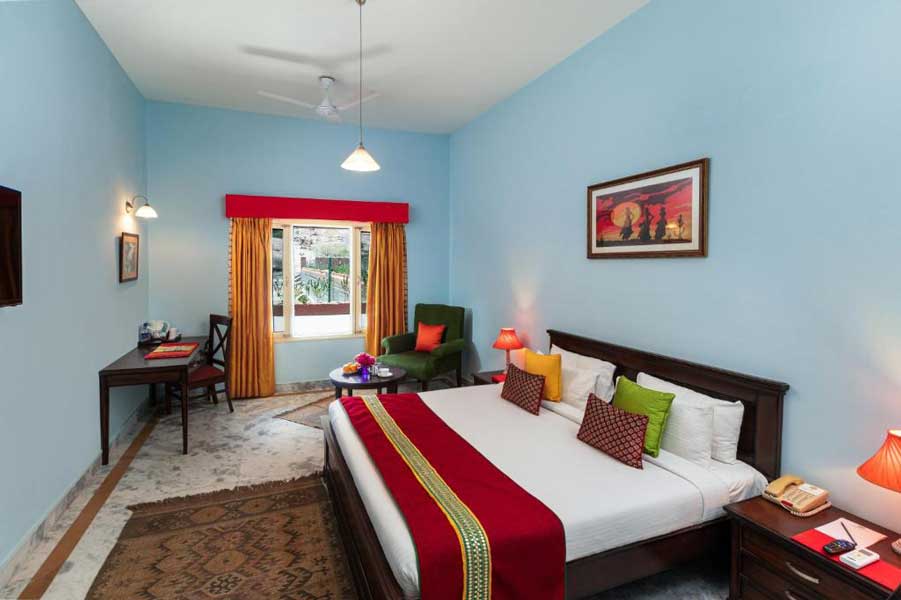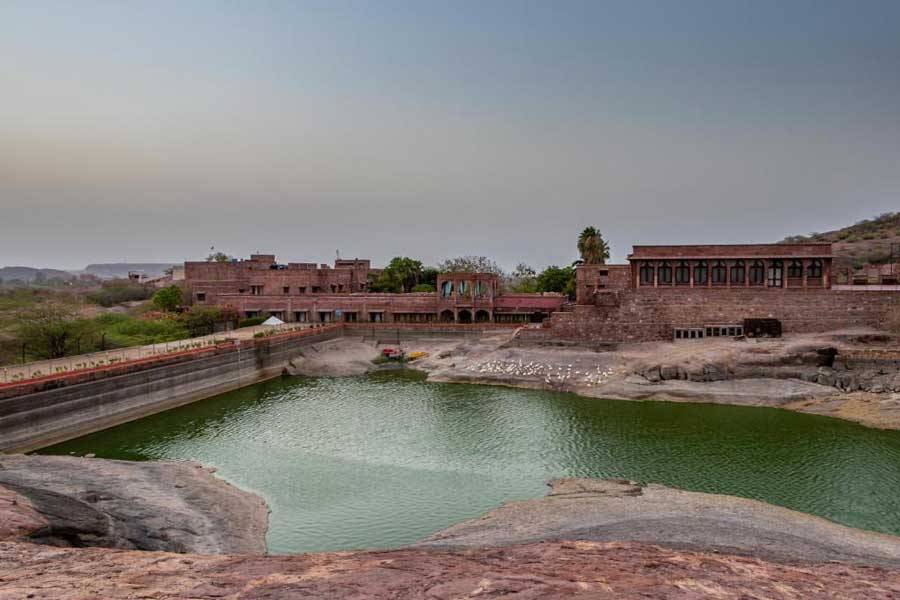 Free BreakFast Available
Login & Get
The Best Deals & Prices
Price Starts At :
4001
+ 480.12 taxes & fees
per room / night
About Bijolai Palace by Inde Hotels
Overview
Talking about some of the best 4 star hotel in Jodhpur, the Bijolai palace is always on the list. The services provided by this luxury hotel in Jodhpur are top-notch. From the food to the rooms everything is of a good standard. The hotel is located at some of the best locations in Jaipur, with several tourist attractions nearby.

Key highlights of the hotel-:

Bijolai Palace is located 6.2 km from the Jodhpur airport and 9.2 km from the Jodhpur railway station, making it easily accessible for visitors who travel by public transport.
The hotel provides many room options for visitors to choose from.
The rooms are equipped with a refrigerator, a coffee-tea maker, air conditioners, and room service.
Bijolai palace provides you with an on-site restaurant that you can use for breakfast, lunch, and dinner. The food provided is healthy and hygienic.
The hotel is equipped with an indoor as well as an outdoor swimming pool. It also comprises a garden for you to relax.

When visiting Jodhpur, you will feel at home at this luxury hotel, which offers quality accommodation and first-class service. From here, guests can easily visit all the attractions of this lively city. Thousands of sights and historical sites in the city are easily accessible from the hotel, such as Shri Tulsi Hospital, Laxmi Narayan Mandir, Bullet Baba Temple, etc.
Bijolai hotel provides impeccable service and amenities to meet the needs of the guests. The hotel's main features include 24-hour room service, free wifi in all rooms, 24-hour security, 24-hour front desk, and express check-in/check-out.
Guests can choose from 30 rooms, all of which come from an atmosphere of peace and harmony. The hotel's recreational facilities, including cruises, outdoor pools, spas, and gardens, are designed for escape and relaxation. Bijolai Hotel is the perfect destination for quality accommodation in Jodhpur.
Top 5 places near Bijolai palace-
The beautiful city of Jodhpur has much more to offer than these luxury hotels. Some of the most visited places near this hotel in Jodhpur are-

Rao Jodha Desert Rock Park - 5.5 km
Rao Jodha Desert Rock Park was built in 2006 on a large rocky wasteland next to Fort Mehrangarh. It is situated only at a distance of 5.5 km from Bijolai Palace. The park was built to restore the natural ecology of this abandoned land and has become one of the main tourist attractions in the city. The native flora of the Thar Desert grows in the rocky ravines, and there are more than 200 species of plants in this ecological park. It is one of the few places where the true terrain and vegetation of Rajasthan can be seen in its natural environment.
Mehrangarh fort – 5.8 km
Mehrangarh Fort has situated only 5.8 km from this luxury hotel in Jodhpur and covers 1,200 acres (486 ha) in Jodhpur, Rajasthan. The complex is located on a hilltop about 122 meters above the surrounding plain and was built around 1459 by the Rajput ruler Rao Jodha. Several famous palaces with intricate carvings, spacious courtyards, and a museum containing various monuments within its boundaries.
Phool Mahal- 5.8 km
The Phool Mahal is a wonderfully adorned lobby in the Mehrangarh fortification, Jodhpur. The lobby likely filled the need for a delight vault of the Maharajas, and the female artists used to remain here. Likewise, the room looks as lovely as a brilliant bloom, which procured it the name Phool mahal.
Jaswant Thada - 6.4 km
The only at distance of 6.4 km from the hotel Bijolai Palace, the Jaswant Thada is a place that attracts many tourists every year. The site comprises complicatedly cut sheets of marble that gleam when enlightened by the sun.
Umaid Bhavan Museum – 8.8km
The Umaid Bhawan Palace is housed conveniently adjacent to the imperial blue city of Jodhpur. It is a compositional wonder, genuinely a structure, and is just about 75 years of age. The establishment was laid in 1928, and the development of the royal residence was in 1943 under the direction of boss draftsman Vidyadhar Bhattacharya and Sir S.S. Jacob. A place worth visiting.
Top 5 restaurants near Bijolai Hotel-
The hotel comes with an amazing on-site restaurant as well as many popular restaurants present in its vicinity. Some of them are as follows-:
LG Restaurant-5.7 km
A family-run eatery situated in an ideal spot in Jodphurs old town, straightforwardly under the dividers of the memorable post set more than three levels with all-encompassing perspectives sitting above the city. Unwind with hot and cold beverages or loosen up with newly pre-arranged conventional custom-made food.
Sam's art café – 5.9 km
Sams craftsmanship bistro is an ideal mix of neighbourhood artistry and serves the best Italian espresso; the restaurant is arranged right in the downtown area directly close to this 4 star hotel in Jodhpur (5.9km) you can relax your day sitting on advance well partaking in their espresso.

Gopal rooftop restaurant – 5.9km
The restaurant offers you a meal with an amazing view of the beautiful city of Jodhpur. One can make reservations or take out food from this restaurant.
Indigo Restaurant – 5.8 km
The restaurant, only 5.8km from the Bijolai Palace hotel, offers you a variety of Indian cuisines with great taste and hygiene. The place is vegetarian-friendly with a lot of vegetarian options.
Blue Bird Restaurant and café 5.9 km-
The restaurant offers you good food along with alcohol. It is only 5.9 km from the Bijolai hotel, and you get free wifi and outdoor seating.