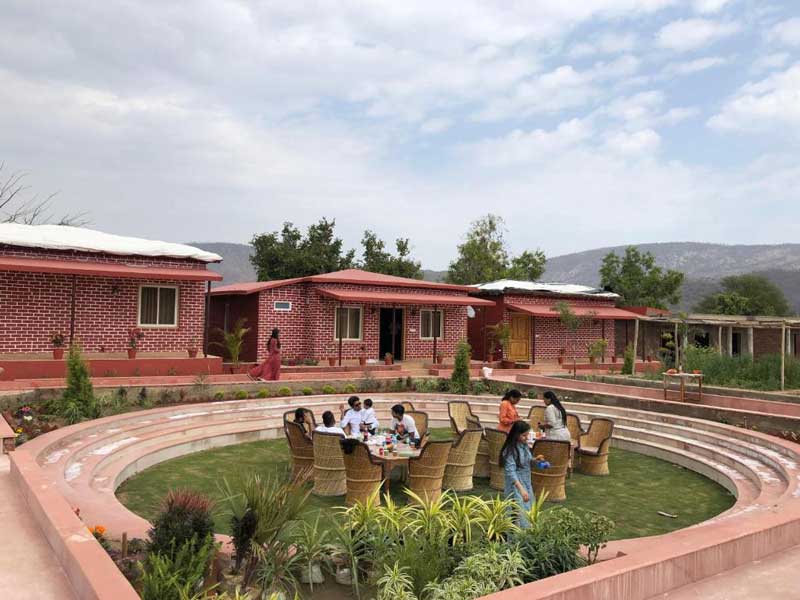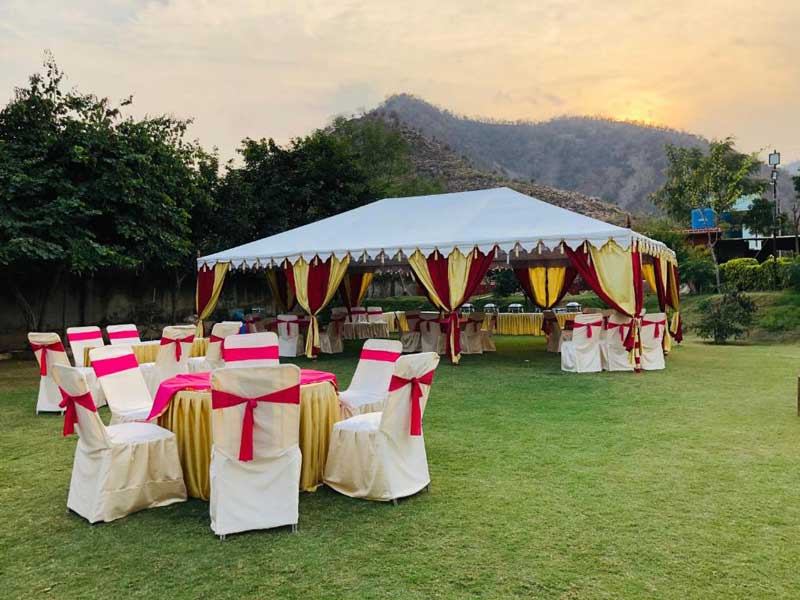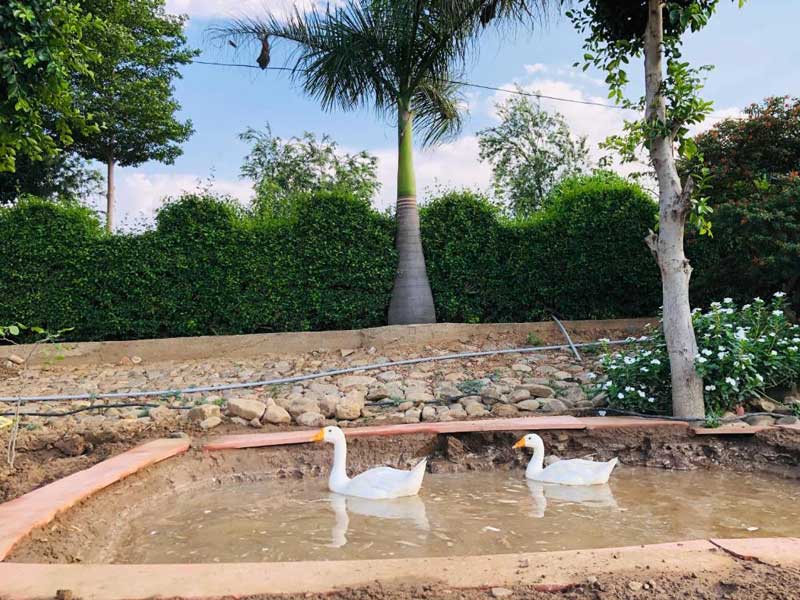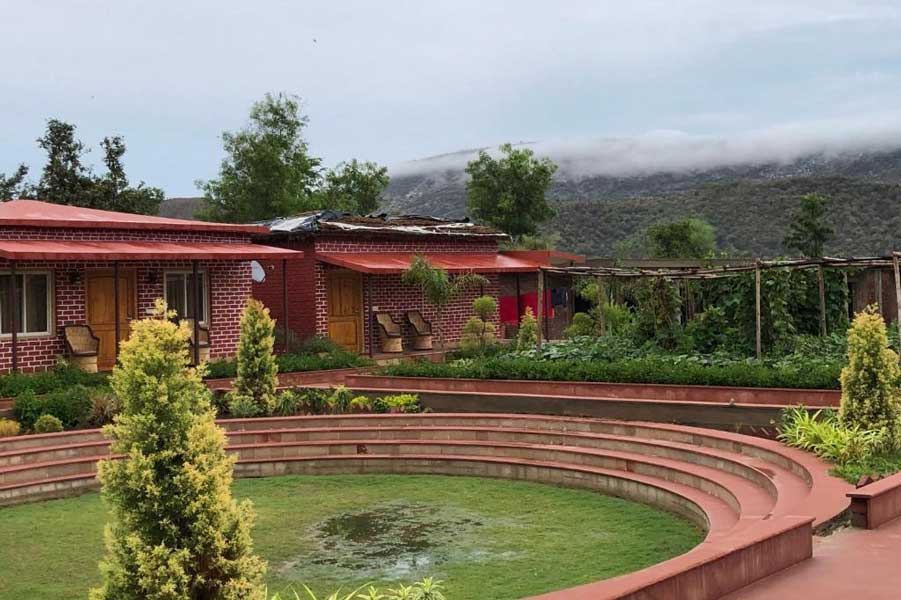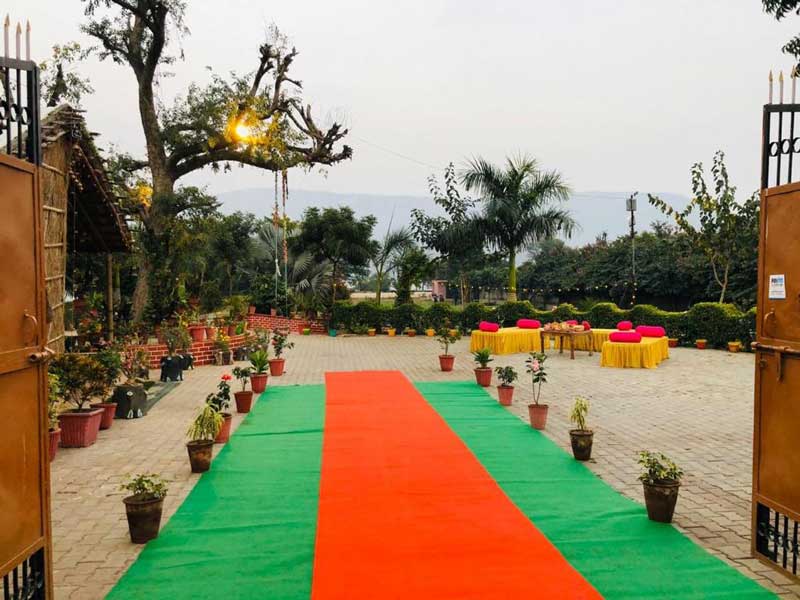 Free BreakFast Available
Login & Get
The Best Deals & Prices
Price Starts At :
5640
+ 676.8 taxes & fees
per room / night
Overview
Desi Thath Resort, located in Alwar's Sariska Tiger Reserve, is an excellent alternative for business and pleasure travellers. It gives simple and quick access to Alwar's key transit hubs. This 4 star resort in Alwar receives high customer satisfaction because of a seamless check-in/check-out process, flexible policies, and pleasant management.
Important Highlights
This resort in Alwar has access to major transit hubs of the city.
The nearest railway station is 10km away from the Resort.
The Resort has various room types to choose from, including Luxury Cottages and Suite Cottages.
Some key amenities include free parking, air conditioning, room service, restaurant, free wi-fi, playground, etc.
The Desi Thath Resort Alwar is one of the most recommended hotels in Alwar. The Resort offers different variety of rooms, and the guests can choose according to their convenience.
This luxury resort in Alwar is equipped with modern amenities and is highly preferred for weddings, parties, or business meetings.
Popular Places near the Resort
The Desi Thath Resort is situated near the majestic mountain hills of the Aravalli and has a pleasant and calm environment. The guests can visit some of the most popular tourist destinations during their stay at this 4 star resort in Alwar.
Moosi Maharani ki Chhatri
Moosi Maharani Ki Chhatri is a historically significant cenotaph. The monument's architectural magnificence provides a breathtaking vista. The structural design of an elephant, made up of red sandstone pillars, is a standout feature of the monument.
Garwaji Waterfall
This waterfall is a 13-minute drive from Desi Thath Resort Alwar. Garwaji Waterfalls, nestled in the jungle along the Aravalli Canal, exudes unadulterated natural beauty and pristine tranquillity. The sparkling water cascading across rugged terrain beneath several huge rocks in a clearing is a sight that defies description.
Siliserh Lake
The Siliserh Lake is an off-the-beaten-path lake in Rajasthan that appears to be a heavenly water body despite being partially plagued by crocodiles and other water species. It is located at a distance of 11 km from the Resort.
Sariska Tiger Reserve
Sariska Tiger Reserve and National Park is at a distance of 34 km from this luxury resort in Alwar. This place is surrounded by lush greenery and different species of flora and fauna.
Karni Mata Temple
The Karni Mata Temple is famous for rats. Over 20,000 rats reside in the temple and freely roams around the ground. The temple is dedicated to Karni Mata, who is thought to be a manifestation of Goddess Durga. It's 20 kilometres from the Desi Thath Resort Alwar.
Popular restaurants nearby
The resort is a 4 star resort in Alwar, is situated among the Aravalli's gorgeous mountain ranges. Even though the resort has a world-class restaurant, you can dine at some of the surrounding eateries, such as-
The L'amour
This café is at a distance of 17 km from the resort. The café provides you with a private setting and a soothing ambience with a variety of cuisines. Both Vegetarian and Non-Vegetarian dishes are offered at the restaurant.
Raj Tadka
The Raj Tadka is a vegetarian family restaurant with an amazing view of the hills. The restaurant provides North Indian, Rajasthani and Chinese food. It is a 25-minute drive away from the Resort.
Alwar Jayka
This restaurant is 15 kilometres from the resort and serves you delectable food at reasonable prices. In addition, the restaurant serves a variety of special 'thalis', which the guests most prefer.
AL-Lazeez Restaurant
Al-Lazeez Restaurant serves authentic traditional dishes and is reviewed as one of the best in the city. They offer both Indian and Asian cuisine along with desi Rajasthani-styled cooked food.
Foji Raj Dhaba
The Foji Raj Dhaba offers a wonderful ambience, and you can find a variety of dishes on their menu, ranging from traditional to Chinese cuisine. This is the best go-to place if you're looking for a budget restaurant.