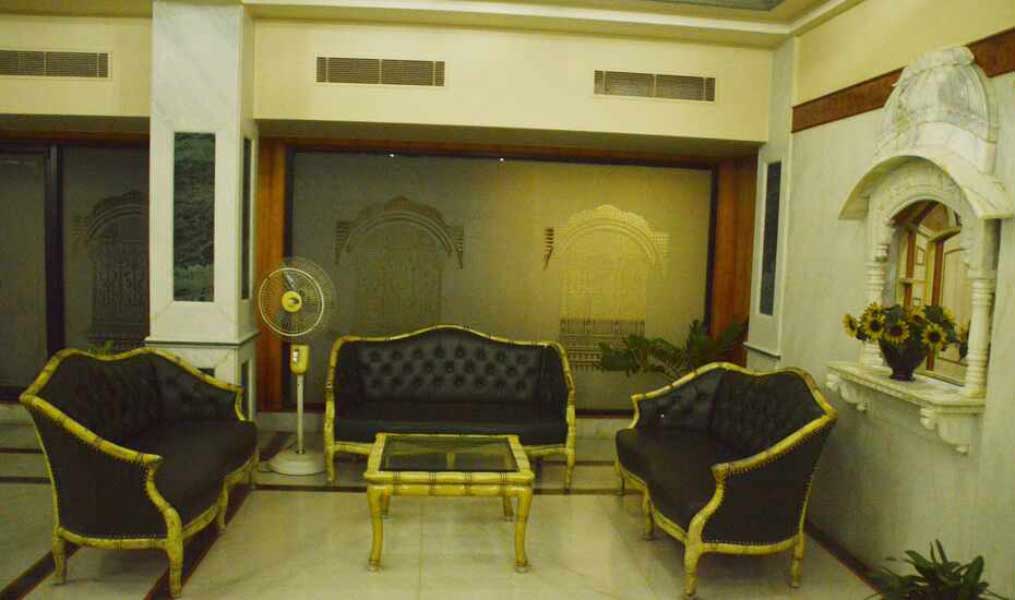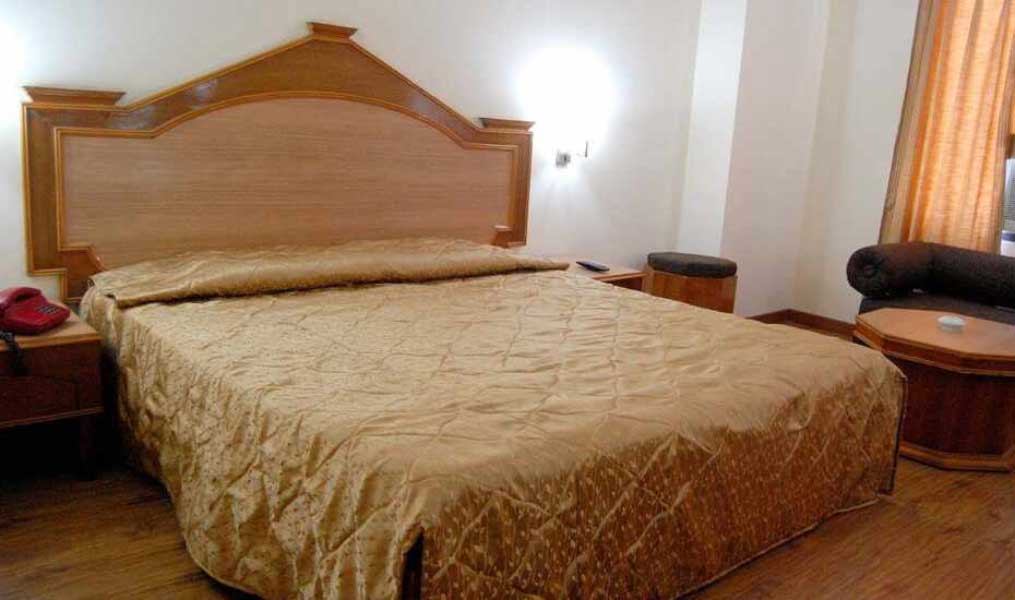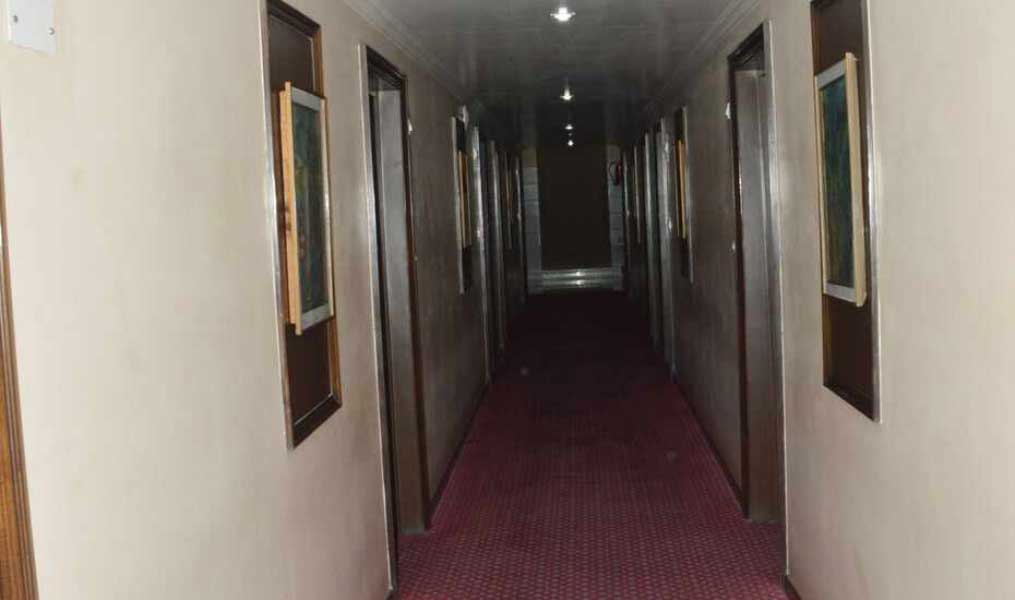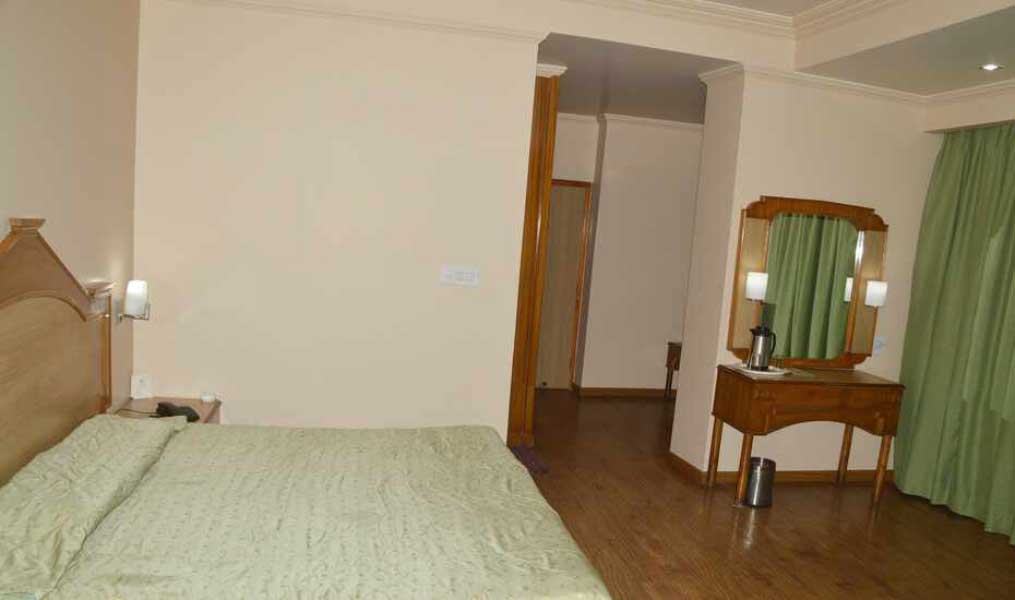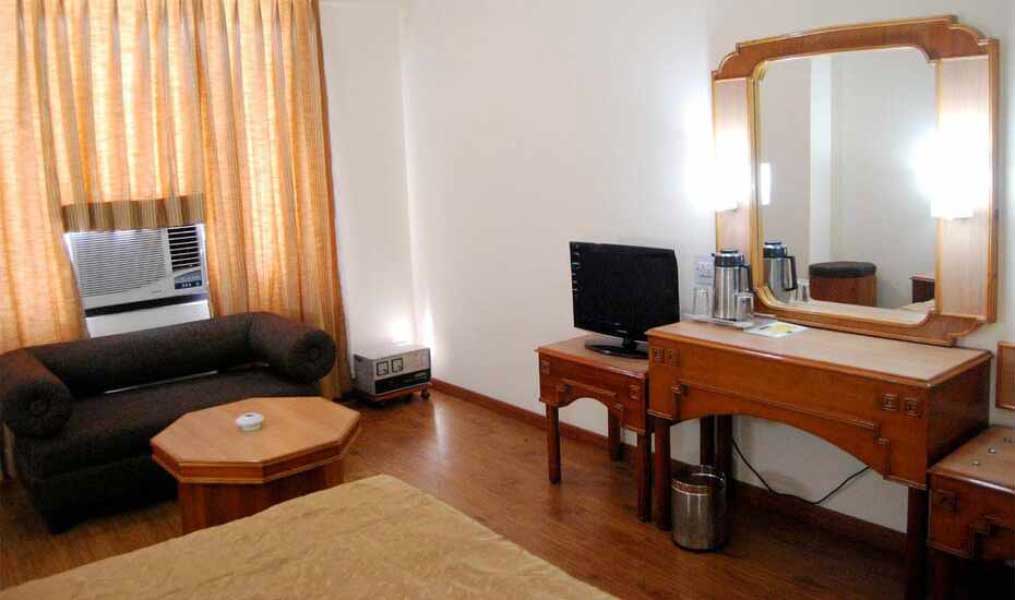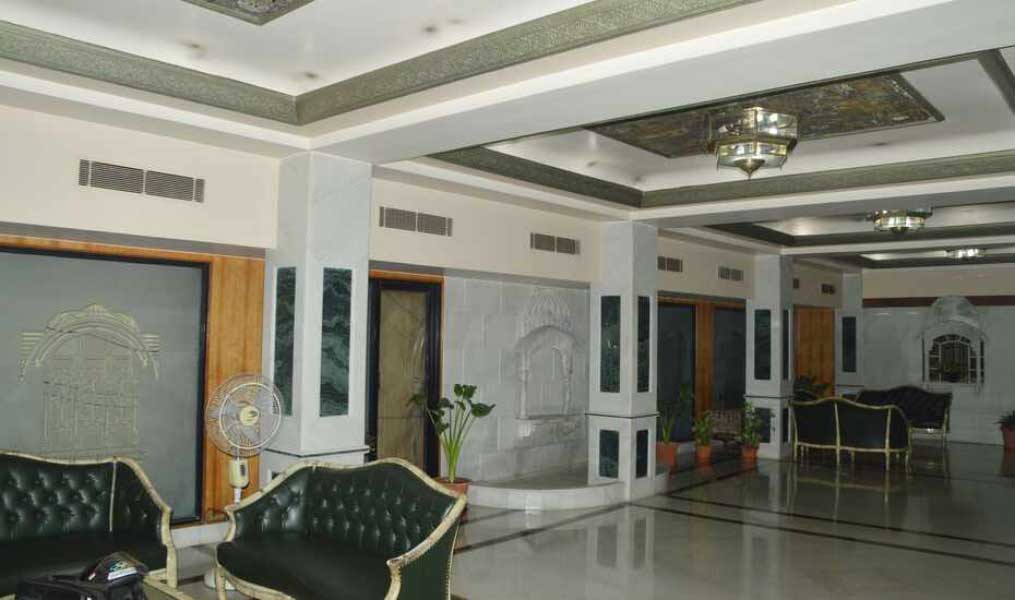 Free BreakFast Available
Login & Get
The Best Deals & Prices
Price Starts At :
2100
+ 252 taxes & fees
per room / night
Overview
Hotel Samrat Jammu is one of the best 3 star hotels situated in the beautiful lands of Ancient Temples and nature's beautiful creation, the union territory Jammu and Kashmir. With a distance of just 630m from the Jammu Bus Stand, this hotel is one of Jammu's most popular and well-run hotels. This hotel makes people witness the sceneries they often view on their digital devices and proves to be pocket-friendly for even a stay of a few days or a week.
HIGHLIGHTS OF THE HOTEL
With just 4kms away from the Jammu Airport, this hotel takes all safety measures considering the hazardous covid-19 pandemic.
The Superior Rooms offered to the guests are well lit, airy, and maintained after every guest stay.
With the beautiful view of the modern city from balconies, the rooms there are safe and make the guests feel at home.
The place serves both veg and non-veg food, which is enough to make everybody's mouth water.
With facilities like Room Service, In Laundry Service, Lawn, Air Conditioned rooms, this 3 star hotel in Jammu even provides its guests with Free Wi-Fi, Elevator/Lift services, Multilingual staff to communicate with the guests in their language, Parking Services, and Housekeeping Services as well.

Whether a family is taking a room or a group of friends, this budget hotel in Jammu proves to be the best friend for all.
This hotel is for all the Samrat's and there Samraginis who travel to Jammu to explore the paradise of India. With Free Cancellations and Zero Payments with Debit Card, this Hotel in Jammu proves to be a budget-friendly hotel.
Close to the Jammu Airport, Jammu Railway station, and Jammu Bus Terminal, this hotel is located in the middle of Old Jammu 180001 and has all the essential shops nearby to help its guests in a situation of sudden realization of lost or forgotten things.
This hotel is children-friendly as it provides them with a lawn to play whatever they want to, with laughter echoing all over the place. Hotel Samrat Jammu and Kashmir has got excellent reviews by the people staying there for more than three days and the people who have stayed just for a night.
This hotel provides drinks and has smoking zones for the people who want to spend their vacations without interruptions away from the stressed-out world.
POPULAR PLACES NEAR HOTEL SAMRAT JAMMU
Travel and Historic Places, when blended, gives us some of the most popular destinations located near Hotel Samrat Jammu. Even the weather of Jammu becomes a savior for the travelers and allows them to pack their handbags and explore the city with enthusiasm.
Mubarak Mandi Park, Jammu
This popular tourist attraction is situated just 9 minutes away from Hotel Samrat Jammu and Kashmir, in Panjtirthi, Jammu, and Kashmir. The architecture of the place is a clear reflection of a blend of Rajasthani, Mughal, and British Design. Well maintained by the government, this place makes people revisit India, which was beautiful then and now.
Amar Mahal Museum and Library

The beautiful views of Jammu and, in the midst of them, a place with a throne of gold makes everybody feel intrigued. Moreover, this unique place of historical importance is located very near the 3 star hotel in Jammu. Therefore, this place that cherishes ancient art is considered of massive interest among students and solo travelers.
Dogra Art Museum
Art is personified through paintings and literature. It is blended with creativity, talent, skills, and remarkable performances by famous painters and writers worldwide. Dogra Art Museum, located near the Budget hotel in Jammu, symbolizes art and makes people fall in love with ancient art and small miniatures.
Manda Zoo Park, Jammu
Hotel Samrat Jammu and Kashmir are indeed located at one of the best places in Jammu as it has a Zoo near it. Who doesn't love watching animals' daily lives who have always been seen on a television screen? It is just 12 mins away from this hotel. All the animal lovers will surely love and enjoy roaming around this place, meeting some of India's most rarely found species.
Bahu Fort, Jammu
Situated 5 km ahead of the Maha Maya Temple, this ancient fort was built 3000 years ago by Raja Bahulochan. This place serves to be of historical importance and is thus one of the city's most visited places. People can quickly get their cameras out and click some of the best shots at this beautiful place near the stunning hotel.
BEST RESTAURANTS NEARBY
Food and Travel go hand in hand; if a person is not provided with finger-licking food at an outing, their travel experience becomes tedious and not worth remembering. Thus, look at the best restaurants nearby the Budget Hotel in Jammu, just a 10 min car ride away from the hotel.
Red Chilli Bar And Restaurant
Located in the city's heart at BC Road Jammu, this restaurant provides mouth-watering food to its visitors. It doesn't ever disappoint when the visitors make earnest requests for classic drinks and special mocktails. With Chinese, South Indian, North Indian Food items on the menu card, this place proves to be worth trying. All the Hotels in Jammu have guests visiting this restaurant.

Billu Di Hatti
The old heritage city of Jammu brings people close to the food they always want to eat, and all the North Indians need a few Punjabi dishes to make their meal fuller and delicious at the same time. Billu Di Hatti is one of the most crowded restaurants due to its demand in the city. Located very near to Hotel Samrat Jammu, this place holds everybody's heart and tongue with it!
Pind Balluchi, Jammu
Pind Balluchi doesn't disappoint its favorite customers here near the Hotel in Jammu with branches all over India. Just 4 mins away with a car in hand, this place is a multi-cuisine restaurant which welcomes its visitors with a pleasant smile and helps them in spending a night worth remembering with their families and friends,
Bikano - A Complete Family Restaurant Jammu
Bikano is a brand that everyone savors, be it the middle class or the wealthiest families; everyone loves Bikano because of the flavor they provide and the budget-friendly rates this family restaurant offers guests. With packed items for long travel journeys to excellent snacks, this restaurant offers a wide variety near the beautiful hotel in Jammu.
Daal the Diet
Traveling means eating food away from home, which can sometimes prove to be hazardous for health. But this restaurant, 5 minutes away with a car from Hotel Samrat Jammu and Kashmir, gives us nothing to worry about. For fitness enthusiasts and nutrition lovers, this place is not less than a paradise as it provides food with high protein dal and home-cooked vegetables and chapati that prove tastier than street foods.