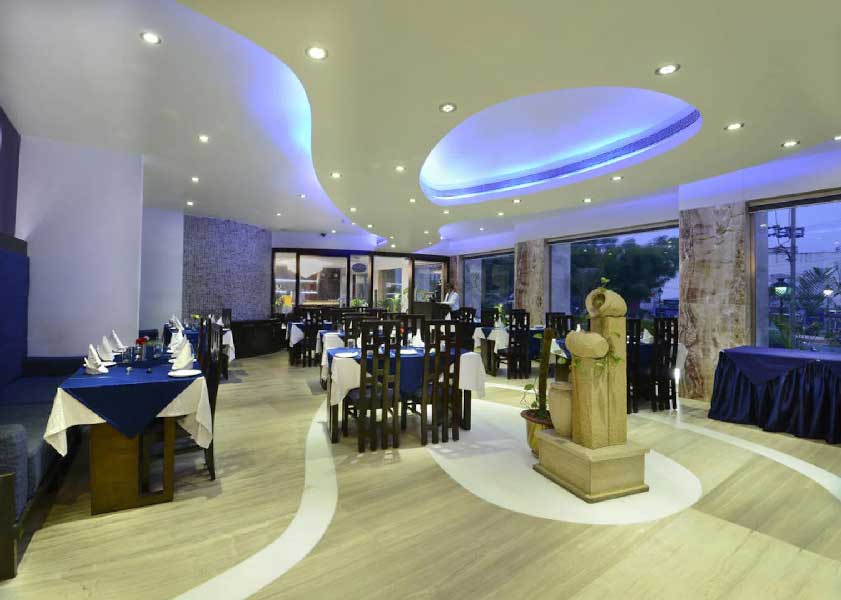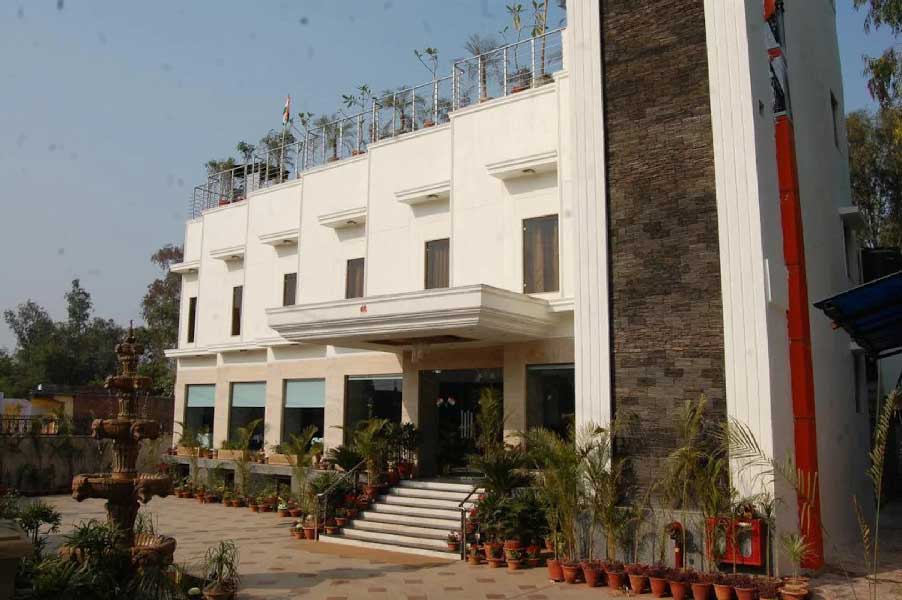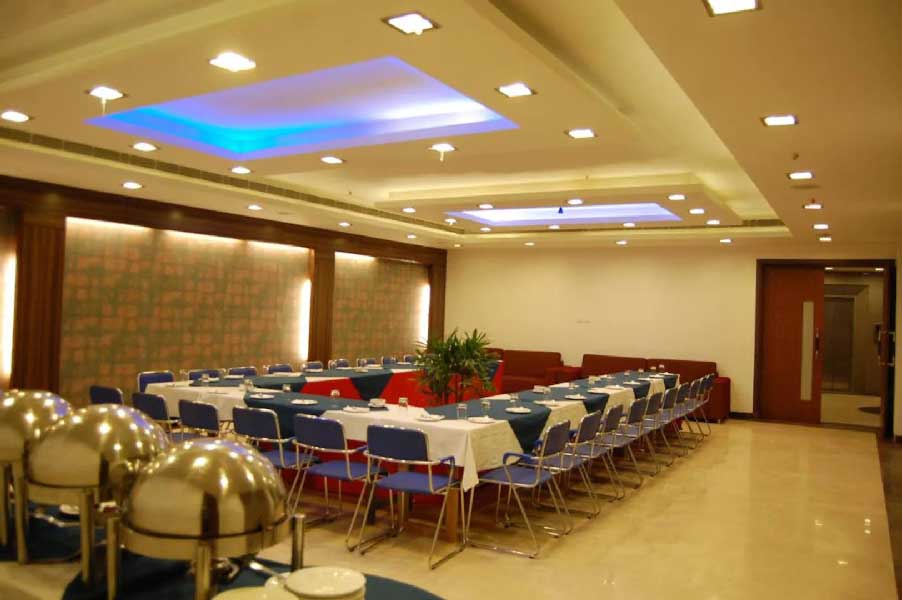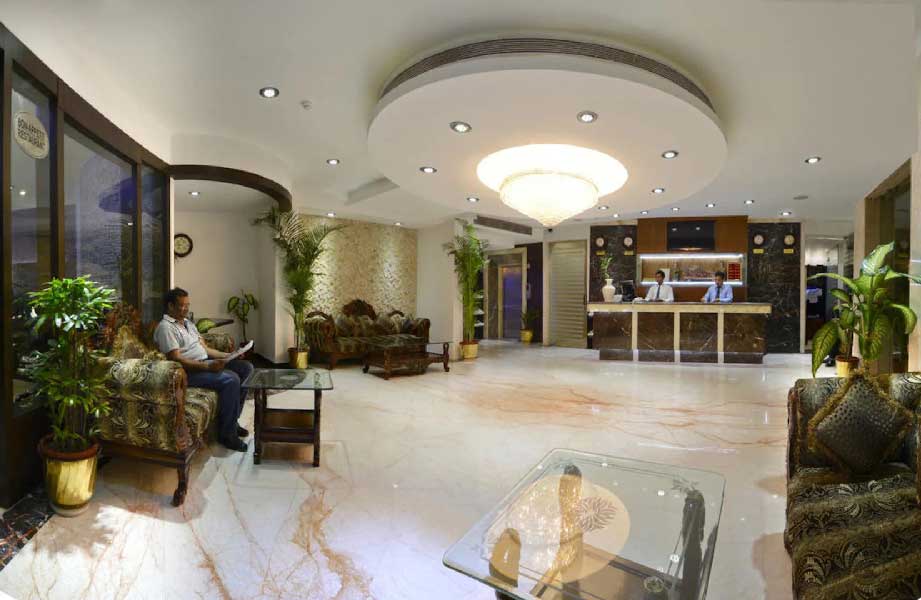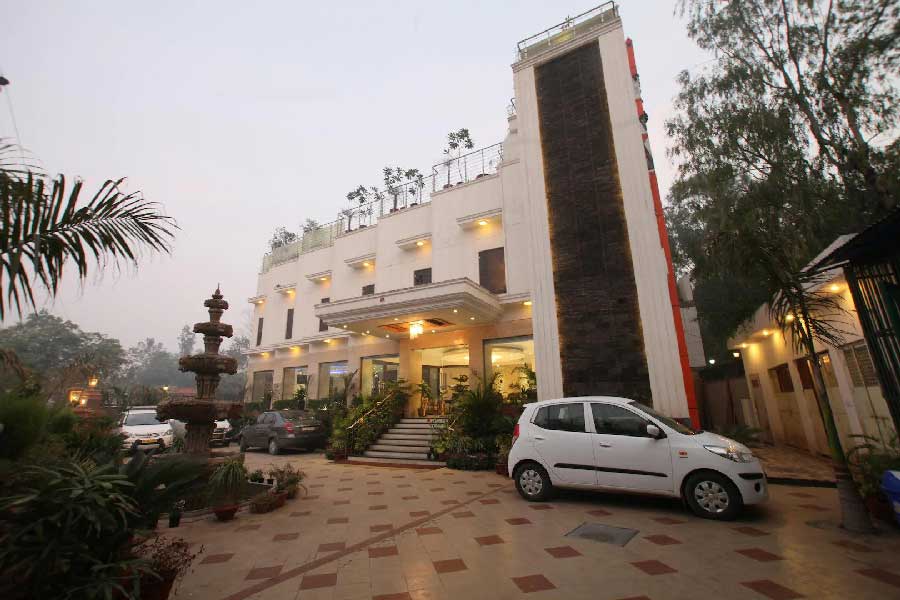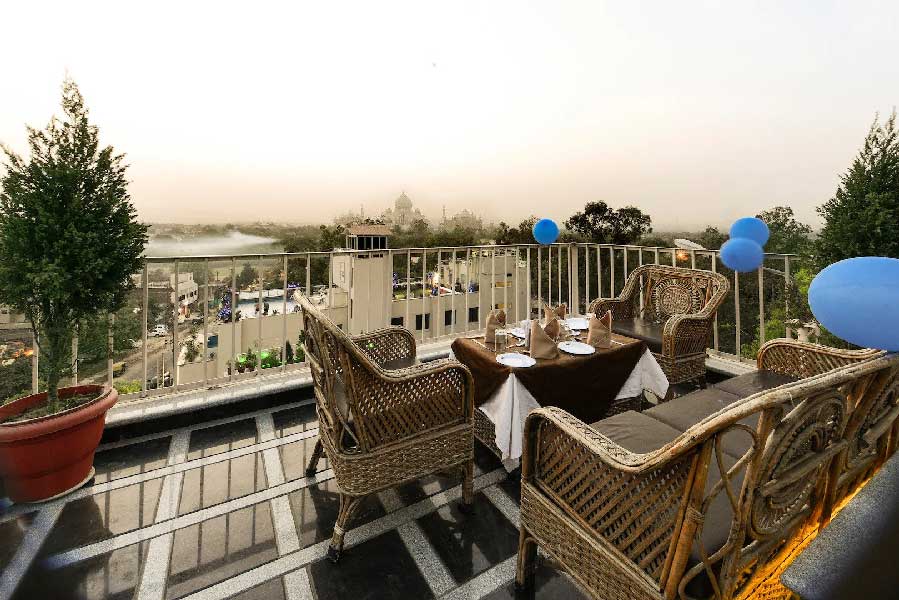 Free BreakFast Available
Login & Get
The Best Deals & Prices
Price Starts At :
2214
+ 265.68 taxes & fees
per room / night
Overview
Amongst many hotels in Agra, Hotel Taj Resorts Agra manages to stand out in its way. It is a 4-star hotel in Agra, located in a touristy location in Agra. This hotel provides well-furnished rooms with multiple room amenities, it has a lively atmosphere, and they offer various services to assist the guests during their stay.
Highlights.
This luxury hotel in Agra has 34 rooms embellished with modern interior designing.
Each room has various amenities for personal usage like a mini-refrigerator, homely bedding with a mattress. They offer high-speed free wifi, complimentary bottled water, and a 24/7 room service.
Hotel Taj Resorts provide other services like currency exchange, ticket service, meeting and banquet facilities.

Hotel Taj Agra hosts two wonderful restaurants named Taj terrace and Bon appetit. Also, the hotel is known to serve the most delicious food, including breakfast and evening snacks.
The comfort stations in the rooms are made as convenient and lavish as possible. They provide complimentary toiletries, and the bathroom also has an intercom.
The dining options at this hotels in Agra are incredible. Alongside delicious food cooked by experienced chefs, the restaurants have a relaxed atmosphere. The roof-top experience in The Taj terrace restaurant is divine, with a magnificent view of the Taj mahal from a short distance.
The other eatery in this hotel in Agra called the bon appetit has delicate lighting
and comfortable seating, giving the restaurant a unique ambiance. From the lavish Mughal cuisine to the rich Indian dishes and the exquisite sauces alongside the extensive European meals, the menus in The Taj restaurants cover all.
Best Restaurant Nearby Hotel Taj Resorts Agra - 5 restaurants
Agra used to be the home of the Mughal emperors, and hence today, it is known for its special local delicacies with a Mughal lineage.
Although you will find millions of street vendors selling various food items for hundreds of years, we bring you five more restaurants near the hotel Taj Resorts.
Bellevue: Serving the finest experience to its guests, Bellevue stands as a very beautiful restaurant in the area catering to Indian and international food. The picturesque view of the garden and the terraces through the dazzling glass panels is one of the best things about this place: the experienced chef's pallet delectable dishes and a menu with diverse choices.
The grand Gopika Thaal by gmb: If you want to try Indian and Asian cuisines, this is the perfect place. The restaurant is very popular for its friendly services. It offers a good ambiance, gives you an authentic feel, and you will truly have an amazing experience. It is also near to Taj, Luxury Hotel in Agra.
Bamboo cafe: This is a family-owned restaurant, and hence needless to mention, this restaurant will give you a homely vibe while you choose to dine here. Various cuisines like Indian and Asian are available here. Additionally, there are lots of options for a vegetarian.
Bambino cafe and restaurant: It has a very colorful and bright interior detailing and nice ambient lights, giving a very happy vibe almost immediately you enter this restaurant. Well floured food with a variety on the menu is a guarantee. Non -vegetarian and vegetarian options are available.
Bob Marley cafe and restaurant: It is a wonderful place with great staff and delicious food. More importantly, this restaurant is just 10 mins away from one of the seven wonders of the world that is the Taj mahal, and also very near to Hotel Taj Resorts, a 4-star hotel in Agra. You can also get a great view of the monument from this restaurant. Cuisines served are Indian and Asian.
Popular Places near Hotel Taj Resorts
Agra Fort: This ancient fort in Agra used to be the primary residence of emperors from the Mughal dynasty. One interesting fact about this fort is, in 1530, the coronation for Humayun took place in this fort.
Akbar started the construction of this fort in 1565. Later on, Shah Jahan, his grandson, completed the construction and made it today. Among the multiple notable gates in this fort, the Delhi Gate and the Lahore gate are appraised as a masterpiece of Akbar's time.
Jama Masjid: It is considered one of the largest mosques in India, and Jama Masjid also known as Masjid-i Jahan-Numa. Between 1650-1656, this beautiful mosque was built by none other than Shah Jahan.
It plays a major role as a symbolic structure of the Islamic faith across the Indian subcontinent. Apart from this, many key events took place in Jama masjid during British rule.
Sadar Bazaar: This is a very famous marketplace in Agra. People from all across the world visit Sadar bazaar for a lifetime experience. It's always packed with people, and in the middle of all the hustle and bustle, you still find the very essence of a typical Indian marketplace. Smaller markets like Pratap market, swadeshi market, and timber/Delaware market are around this place. This place is one of the main attractions, near almost all hotels in Agra.
Mankameshwar Temple: Word has it that Shiva himself found the shiva linga covered by silver in the temple in the Dvapara yuga when Mathura Krishna was born.
The temple's structure gives you a feeling of being blessed as the family idols of Shiva surround it, and there are many mini temples within the main temple region. It is located at a 1.6 km distance from Taj Resorts in Agra.
Mehtab Bagh: Mehtabh bagh means the moonlight garden. and just like its great name, this garden has an incredible history attached to itself.
Babur built this magnificent garden.
Initially, it was named as "a moonlit pleasure garden called the Mehtab bagh ''. However, with a spacious building, white mortar walkways, pools, fountains, and organic fruit trees, this garden serves as a necessary piece of the magnificent Taj mahal.