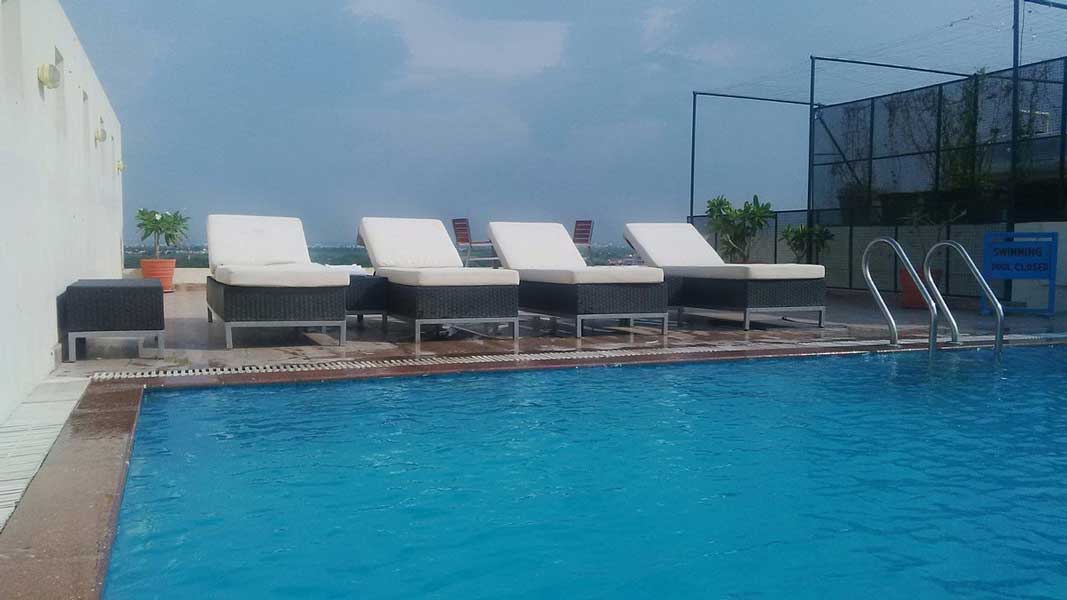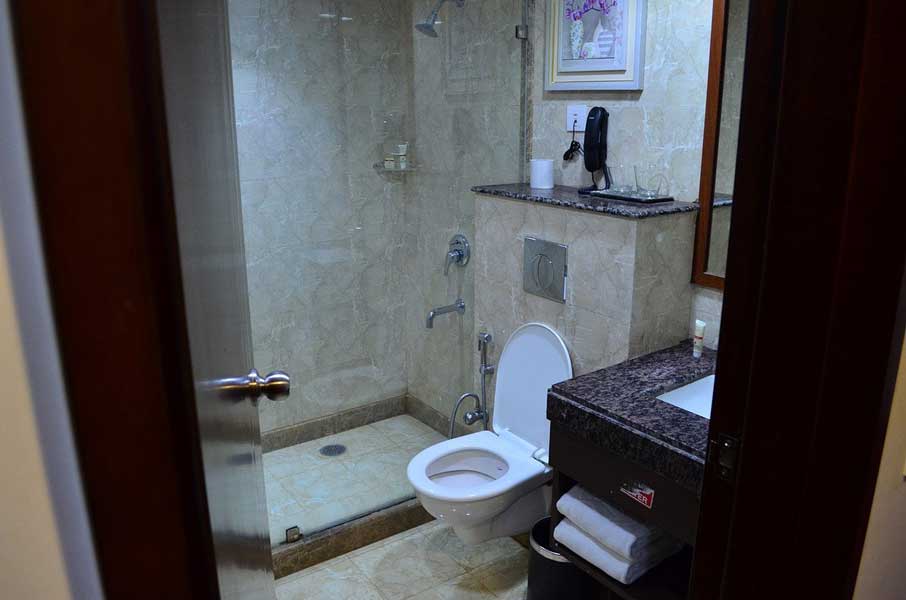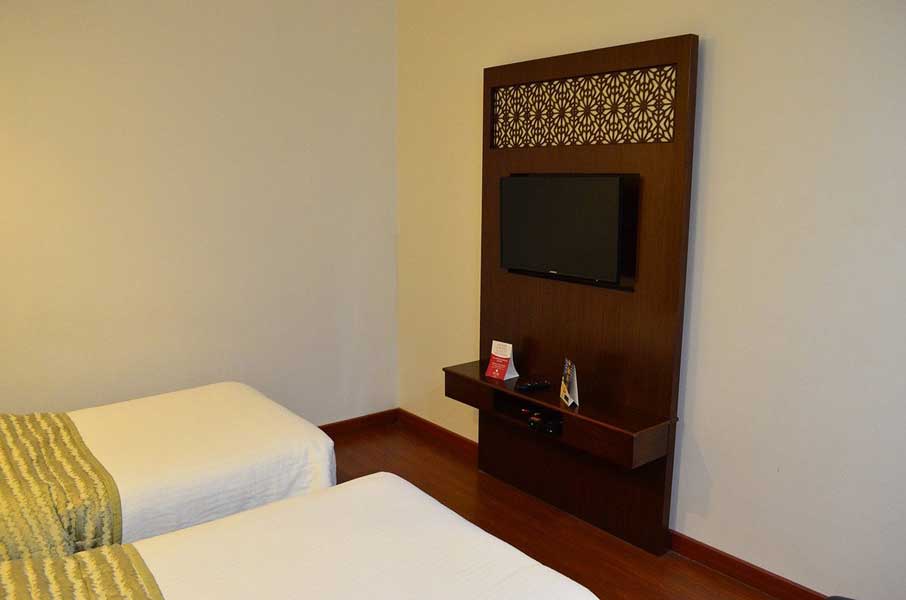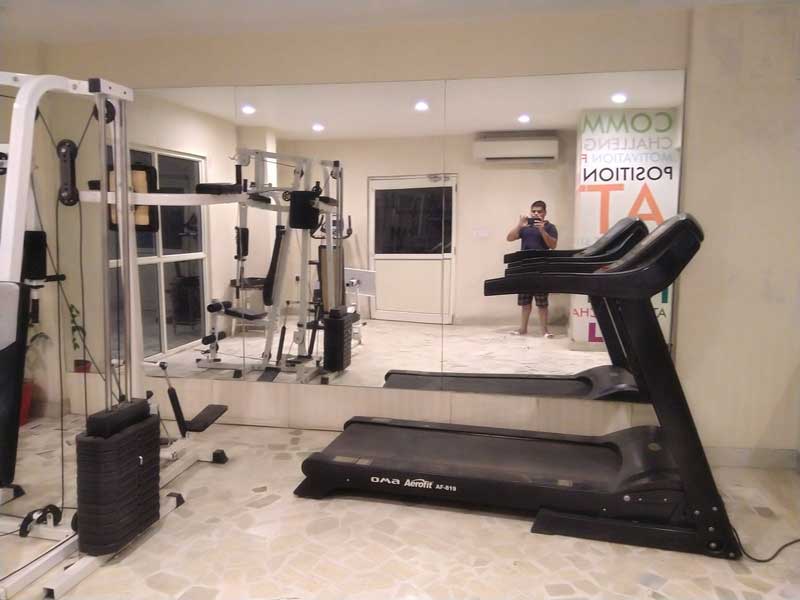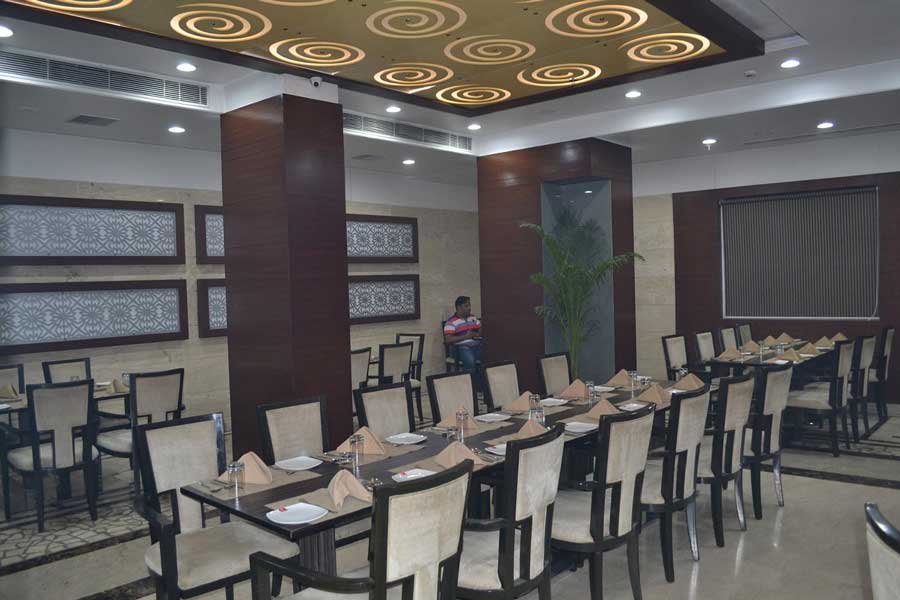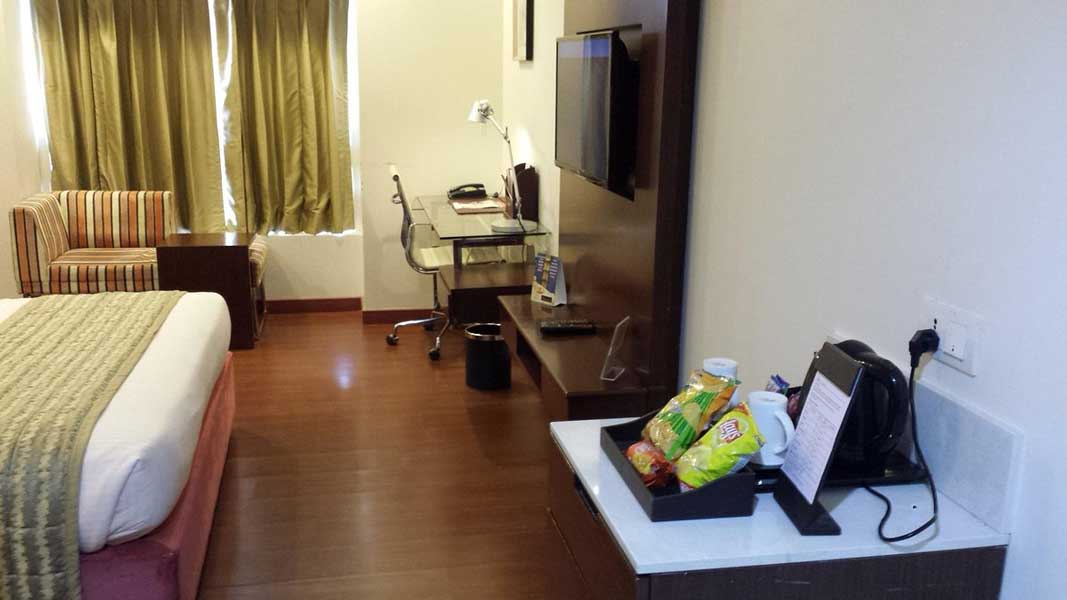 Free BreakFast Available
Login & Get
The Best Deals & Prices
Price Starts At :
2828
+ 339.36 taxes & fees
per room / night
Overview
Jodhpur is one of the few cities in India that provides great tourist attractions and some of the best luxury hotels for you and your family. The hotel Lords Inn Jodhpur is the most luxurious 4 star hotel in Jodhpur.
Key highlights of the hotel
Hotel Lords Inn Jodhpur is only 3 km from the Mehrangarh and Is only 2 km away from the Jodhpur railway station.
The luxury hotel in Jodhpur offers the best amenities and services. The rooftop swimming pool provides a bird-eye view of the royal and beautiful city. The overall experience of the stay is great.
The rooms here are equipped with an air conditioner and a tea-coffee maker and are very well maintained.
The hotel houses an in house restaurant which provides clean and hygienic foods.
The services provided by the hotel is extraordinary. It comes with an in-house gym and a place dedicated to meetings with good internet.
Lords Inn Jodhpur hotel is located on PWD Circle. The hotel is an ideal choice for business and leisure travellers in the area. Choose from various well-appointed rooms, suites, business centres, conference rooms, restaurants, rooftop pools, gyms and spas, and other facilities to make the most of your stay. The facilities have been carefully designed to ensure an unforgettable stay. Excellent value for money, catering to discerning guests with traditional hospitality and superb elegance. In addition to luxurious accommodations, the hotel also offers exquisite restaurants, allowing guests to enjoy the most pleasant and convenient dining experience during their stay.
Top places to visit near Lords Inn
The Step Well - Toorji Ka Jhalara - 2.6 km
Step Well Square is a mini-architecture tour centred on Toorji's Step Well, with nearly 250 years of architectural tradition at hand. Built-in the 1740s and submerged for decades, the most recent restoration revealed more than 200 feet of hand-carved treasure. Spend a few hours exploring this architectural marvel and enjoy lunch, dinner, drinks or shopping in the many restaurants and shops on the square.
Umaid Bhawan Palace Museum - 2.7 km
Umaid Bhawan Palace is named after the current Maharaja Gaj Singh's grandfather, Maharaja Umaid Singh. Maharaja Umaid Singh laid the foundation for this beautiful 347-room mansion on November 18, 1929. However, the construction project began in 1943 and took 16 years to complete. This sandstone monument is the only palace built for a noble cause in the 20th century. The goal is to provide employment opportunities for Jodhpurs during prolonged droughts and famines. A place is completely worth visiting.
Ghanta Ghar Clock Tower - 2.7 km
The clock tower is a popular landmark in the old town. The vibrant Sardar Market is near the tower, and narrow alleys lead from here to a bazaar that sells vegetables, spices, Indian sweets, textiles, silverware, and handicrafts.
Phool Mahal - 2.9 km
Phool Mahal Palace is set against the huge Kishangarh Fort, in front of which is bathed in the Gundalao Lake nourished by the monsoon. This is a rare architectural environment in Rajput's history. Although summer looks dry and monotonous, the first magical rain turned into a peaceful and smiling land. Originally Payandaz Bagh or the garden at the foot of the fort, this Kishangarh Maharaja's play garden-inspired several famous Kishangarh miniature artists such as Nihal Chand. The place is just a 2.9 km distance from this 4 star hotel in Jodhpur.
Top 5 restaurants near Lords Inn
Crossroads
This restaurant is a multi-cuisine veg-non veg fine dining restaurant brand in Jodhpur. These are the restaurant Takeout, Reservations, Seating, Television, Wheelchair Accessible, Table Service, Delivery.
Rasraj Restaurant
People quickly fell in love with the addictive taste of our delicious authentic vegetable and non-vegetable cuisine, and now we have opened two restaurants in Jodhpur, Rajasthan. At Rasraj Restaurant, we are committed to preserving the best culture, traditions and standards of authentic India abroad. We are proud and cautious to provide our guests with an unforgettable experience.
Red Chilly
The red chilly pure veg multi-cuisine family restaurant provides a wide range of Rajasthani and north Indian dishes. In addition, you get features such as Delivery, Takeout, Reservations, Buffet, Seating, Parking Available, Table Service, Television.
Vella Nation
Vella Nation, as the name says, is the ultimate adda for the Youth. Come to us for mouthwatering snacks or a coffee with your friends or your love. A right place to hang out with your friends or your girlfriend or even your wife or maybe someone else. Enjoy our private lounge or a road viewing Machan. You would love to enjoy a flake with the tea or some snacks in a Thadi style.
Khaas Bagh
The Epicurus experience awaits you. The castle is there to welcome you, the classic car takes you back in history, and the scent takes you along the exotic Khas Bagh trail. Enjoy the experience of delving into the history of Marwar through an exclusive collection of photographs.