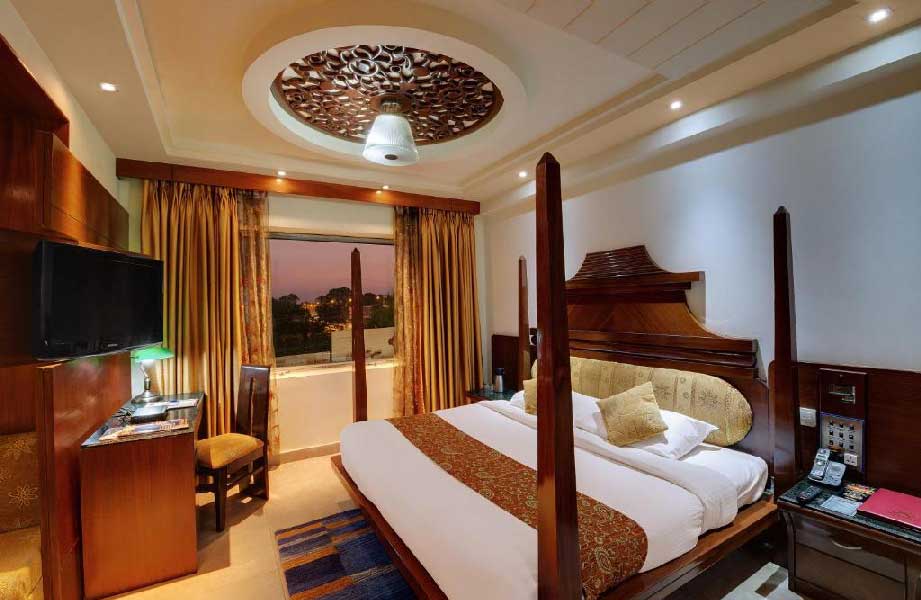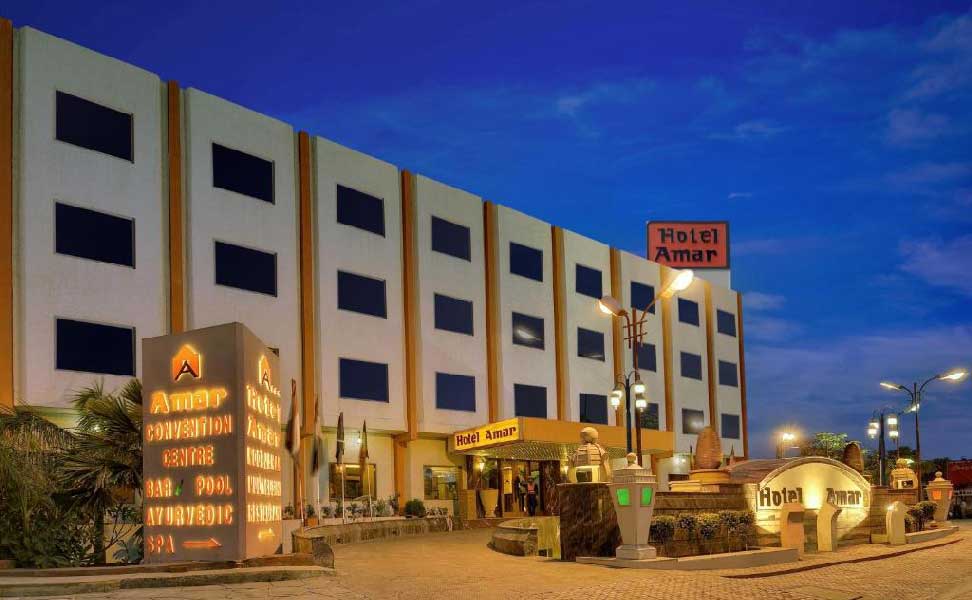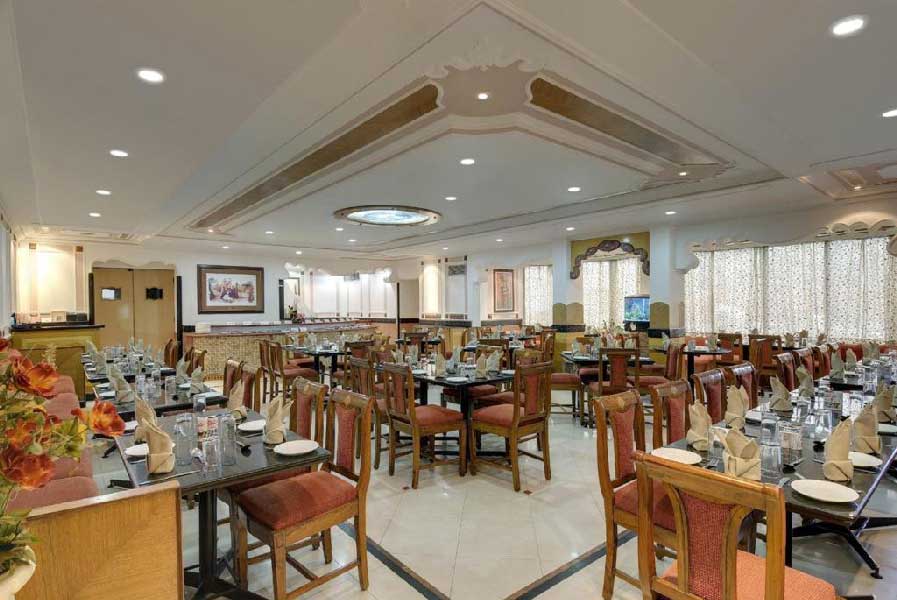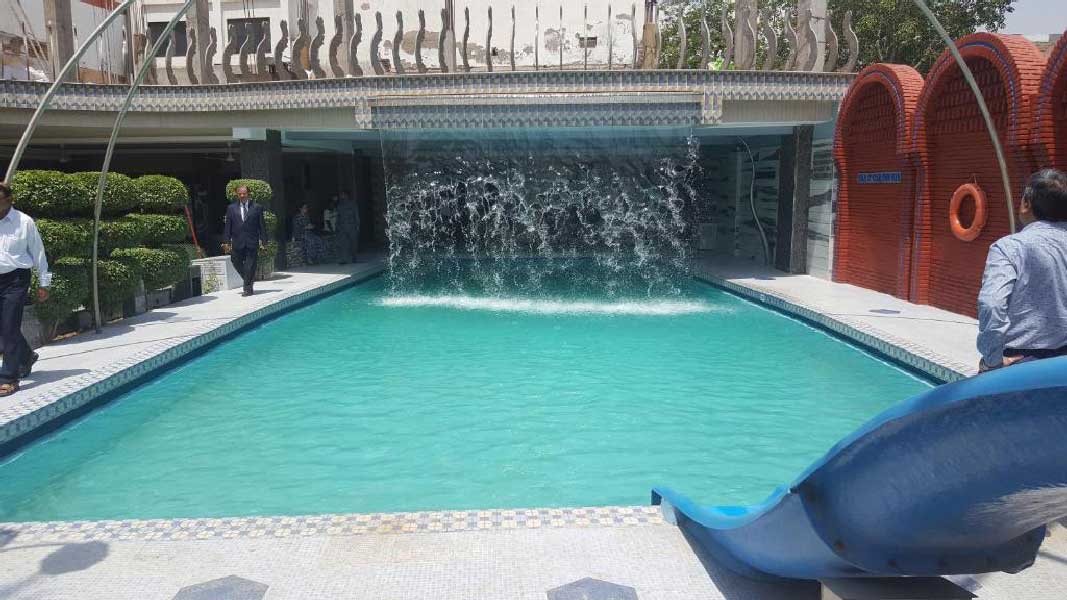 Free BreakFast Available
Login & Get
The Best Deals & Prices
Price Starts At :
1011
+ 121.32 taxes & fees
per room / night
Overview
Hotel Amar in Agra awaits you luxurious accommodations, a stunning swimming pool, and a fantastic restaurant. As well as an outdoor pool with a children's slide, there is also a garden.
Highlights
The hotel is located 7.6 km away from the Airport in Agra.
The hotel has 2 types of rooms, Executive rooms and Mughal rooms with amazing interiors.
They provide 24-hour Room Service, TV, Newspaper, Telephone and Attached Bathroom in all rooms.
The hotel houses a restaurant and a bar to relish your midnight cravings.
The hotel provides free Wi-Fi service. The hotel has Parking, CCTV, Reception, Fire Extinguishers.
In addition to Wi-Fi and flat-screen TVs, the rooms are equipped with mini-fridges, workstations, and tea/coffee-making amenities in hotels in Agra. In addition, upgraded rooms and suites have living spaces. Room service is offered at the hotel Amar Agra Fatehabad road.
Places to visit
All of the city's key attractions can be accessed in approximately 30 minutes from the hotel Amar Agra Fatehabad road.
Taj Mahal
Almost everyone has a good idea of what's this place is about. It's a 7.7 km drive to go to the 4 star hotel in Agra. To the north of Agra, India is a mausoleum of ivory-white marble known as the Taj Mahal. The Mughal emperor Shah Jahan constructed Mumtaz Mahal and Shah Jahan's mausoleum between 1632 and 1707.
Mehtab Bagh
The Mehtab Charbagh Complex is named after an Indian poet. There are also flood plains and Agra Fort, which is located across the Yamuna River from Taj Mahal. At a distance of 6.8 miles, you can view the Taj Mahal just across the street from the hotel Amar Agra Fatehabad road.
Red Fort Agra
Indians call it the Red Fort, and it's a Mughal fort in Old Delhi. He built it in the mid-17th century, and it is still a popular tourist attraction today, thanks in part to Shah Jahan. In the year 2007, UNESCO named the fort a World Heritage Site.
Taj Museum
A not-so-old Taj Mahal Museum has been opened at Western Jal Mahal in the city of Agra. On the western wall, there is a quadrilateral extension with two stories. It is supported by a raised platform. Museum galleries will be reconstructed so that each subject may be properly shown.
Taj Protected Forest
The Taj Mahal Forest Reserve is a forest reserve located east of the Taj Mahal. Despite its prominence as a tourist attraction, the government has managed to protect it from being overdeveloped. The Taj Mahal is within walking distance of the hotel Amar Agra Fatehabad road, which is located on the banks of the Yamuna River. As a result, the vegetation becomes more essential.
Restaurants nearby
Hotel Amar Agra Fatehabad road is a luxury hotel in Agra that is close to a variety of eateries.
Delliwala Restaurant
A well-maintained, clean restaurant with outstanding service delivered excellent cuisine fast. This restaurant is located within walking distance of Hotel Amar Agra. In a restaurant that specializes in a particular cuisine, diners have a wide range of choices.
Berco's Tajganj Agra
Amar Agra Fatehabad road hotel is only 6 miles from a restaurant with a distinct cuisine and a wide variety of cuisines.
Moon Terrace
Eat at Moon Terrace in Tajganj, one of the finest restaurants in Agra. Since the hotel's owner is Japanese, the hotel's setup was thoughtful and the personnel was very nice.
The Royal Dining Restaurant
There's nothing unhealthy about the Indian food served at this eatery. As a result of their world-class chefs who know how to make real Indian food, this restaurant is one of the best in town.
Joney's Place
This restaurant serves delicious Indian food without sacrificing cleanliness. As a result of their world-class chefs who know how to make real Indian food, this restaurant is one of the best in town.
Indian by Nature Restaurant
Walking distance from the hotel is a restaurant serving South Indian and North Indian specialties, as well as a few other restaurants.