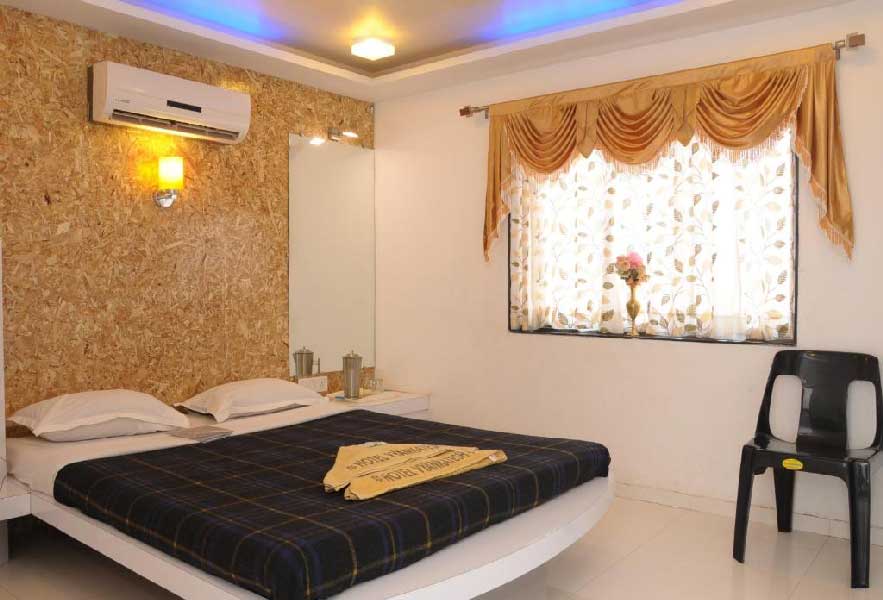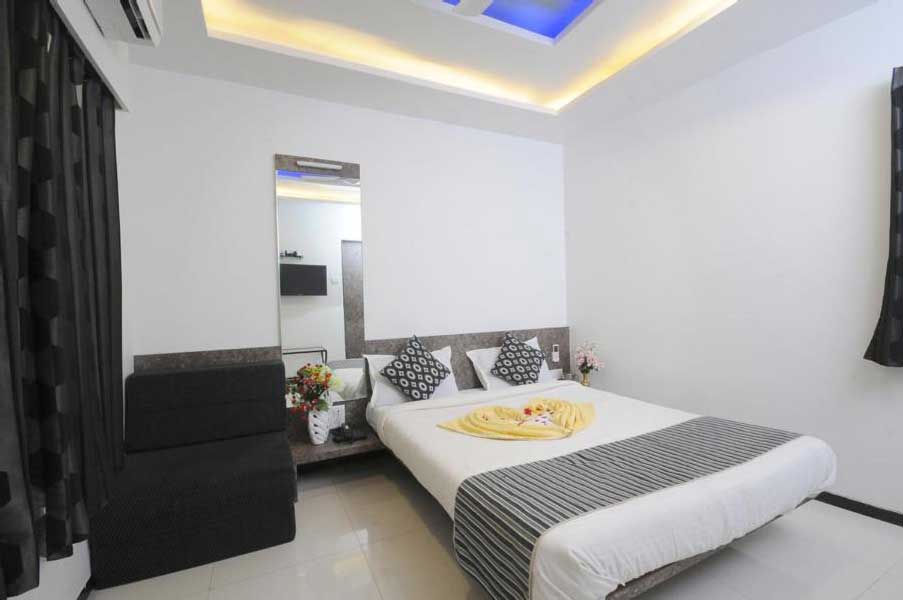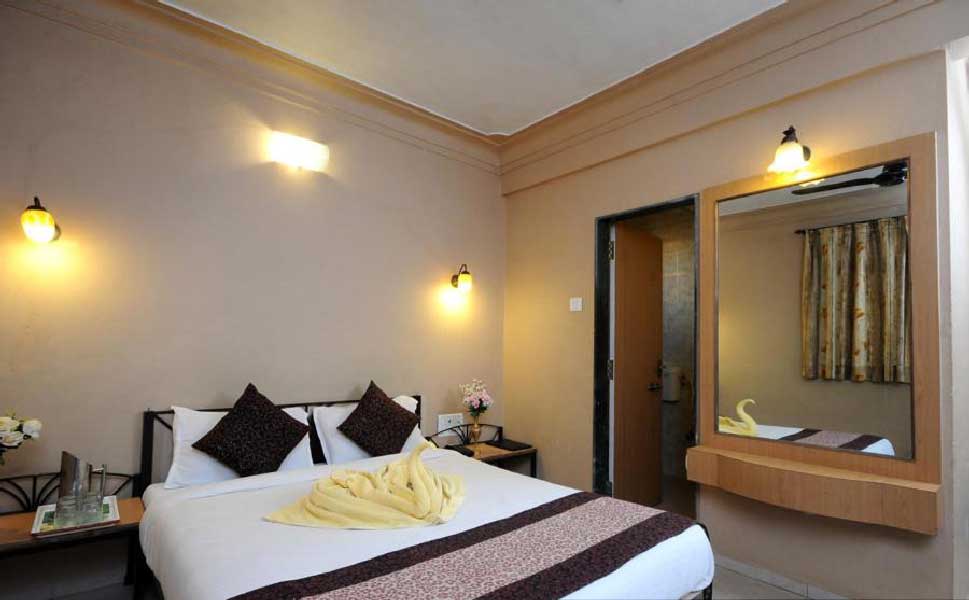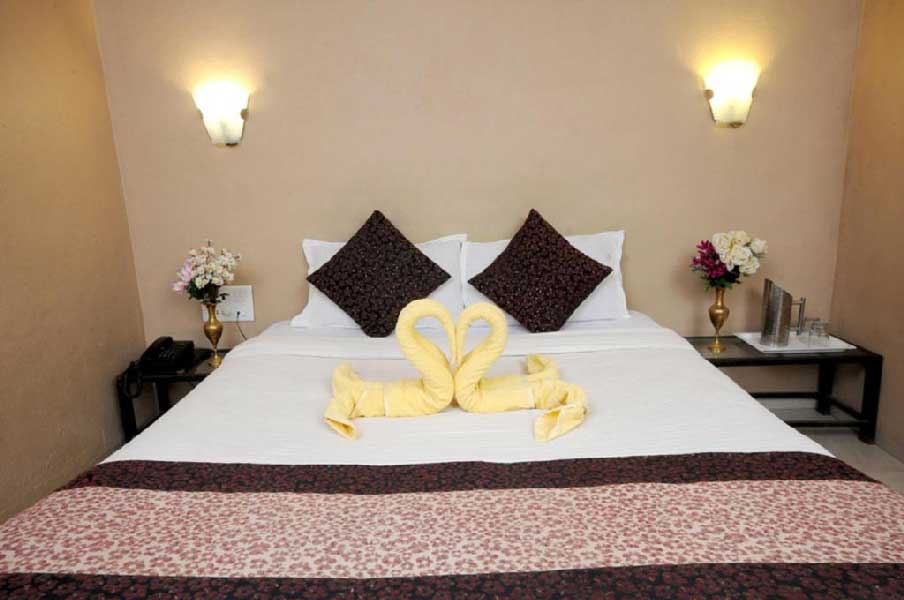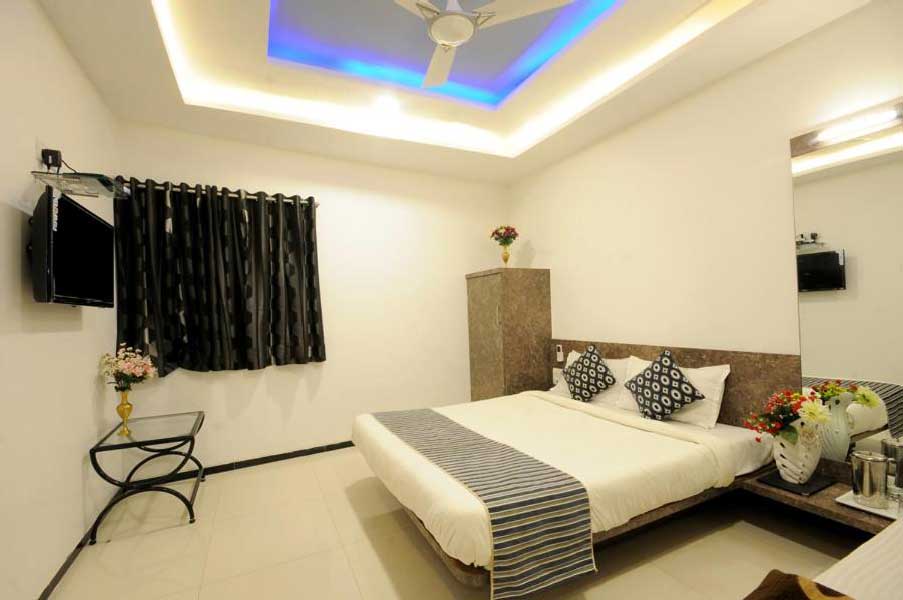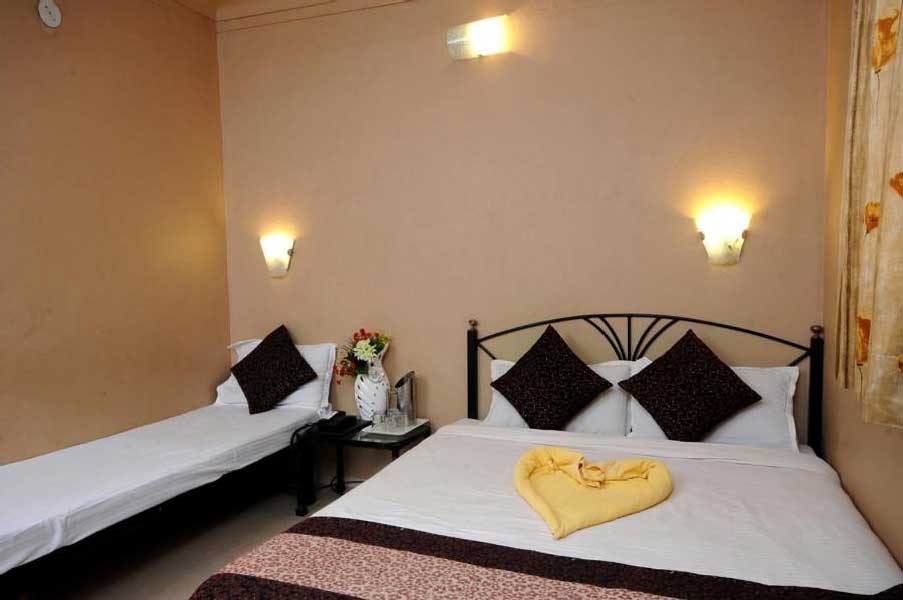 Free BreakFast Available
Login & Get
The Best Deals & Prices
Price Starts At :
997
+ 0 taxes & fees
per room / night
About Hotel Vyankatesh (Complimentary Breakfast)
Overview
Hotel Vyankatesh Mahabaleshwar is known as one of the best 3 star hotels in Mahabaleshwar. Located in Central Mahabaleshwar, the hotel is a highly recommended hotel in the city with all the facilities to make your stay comfortable.
Important Highlights
This is one of the budget hotels in Mahabaleshwar, located in Central Mahabaleshwar, is one of the peaceful and most beautiful areas in Mahabaleshwar.
Being one of the best 3 star hotels in Mahabaleshwar, each accommodation unit is beautifully furnished and has all the complimentary necessities.
The Hotel Vyankatesh Mahabaleshwar offers aesthetically furnished rooms with an A/C facility. These rooms are simple and elegant, with a friendly atmosphere, equipped with a flat-screen TV with cable channels, intercom, tea/coffee maker, Wi-Fi connection, and heating.
Hotel Vyankatesh is one of its kind and is unique from other hotels in Mahabaleshwar that provides an on-site restaurant and offers a complimentary buffet breakfast service to its guests.
Some mainstream conveniences accessible in Hotel Vyankatesh are power reinforcement, free internet, CCTV observation, luggage stockpiling, conference room, complimentary breakfast, and free parking, etc.
Hotel Vyankatesh Mahabaleshwar Maharashtra is an ideal place for tourists and business travelers to feel at home in Mahabaleshwar city. This hotel is reviewed as one of Mahabaleshwar's most sought-after hotels and is one of the best hotels in Mahabaleshwar city. The availability of an on-site tour desk and taxi/bus booking service allows guests to plan visits to local and nearby tourist attractions. In addition, parking, medical, laundry, and other facilities at budget-friendly prices makes it one of the top budget hotels in Mahabaleshwar. For guests to enjoy the exciting experience, the hotel offers a variety of services, including fully air-conditioned rooms, laundry service, cable/satellite TV service, and internet access, internet facilities via cable, valet parking, and lounge.
POPULAR PLACES NEAR THE HOTEL VYANKATESH, MAHABALESHWAR
Hotel Vyankatesh Mahabaleshwar Maharashtra is residing at a prime location in Mahabaleshwar city and thus, is easily accessible for domestic and national tourists. The popular places near Hotel Vyankatesh Mahabaleshwar are:
Krishnabai Temple
At a distance of 4.3 km from one of the best budget hotels in Mahabaleshwar, Krishnabai Temple is an old temple situated few meters far away from Panch Ganga Temple in old Mahabaleshwar.
Kate's Point
At a distance of 7.3 km from Hotel Vyankatesh Mahabaleshwar Maharashtra, Kate's Point and Elephant's Head Point are the foremost picturesque viewpoints of Mahabaleshwar and are easily accessible from Hotel Vyankatesh, one of the best 3 star hotels in Mahabaleshwar.
Pratapgarh Fort
Loacted in Satara district within the Western Indian state of Maharashtra. The fort is open from 10 a.m. to 6 p.m. on weekdays (weekend timings might differ).
BEST RESTAURANT NEARBY
Hotel Vyankatesh Mahabaleshwar Maharashtra is not only famous for its homely, extravagance, convenience, and regal facilities. It is also notable for its infelicitous delicacies and being one of the best hotels in Mahabaleshwar; the hotel is surrounded by the top eateries from all sides including:
Chingari
Chingari is a popular restaurant found within the Law Garden area of Mahabaleshwar city that stays lively during the day and festive by the nights. The restaurant owns a clear kitchen and features a busy feel with a view of the lively street scene of Mahabaleshwar city.
Evershine Cafe
For those that live in Mumbai or Pune and searching for a weekend getaway, far away from their hectic lifestyles and stressful work environment, a coffee or drink at the Evershine Cafe is a perfectly relaxing and rejuvenating experience..
MAD SMOKEHOUSE
Mad Smokehouse is an iconic outdoor restaurant that focuses on live seafood, barbecue, grills, sizzlers and slow-fire cooking while the chefs here are specialized with Mediterranean cuisine.