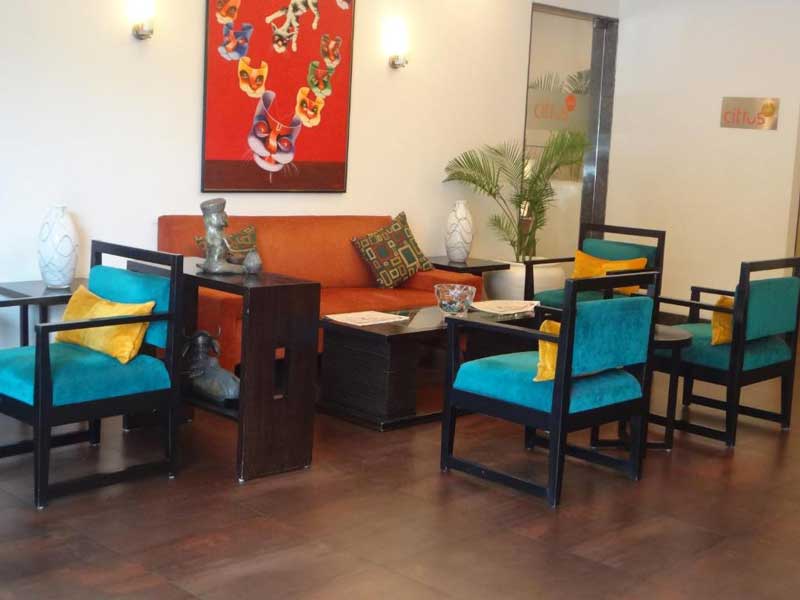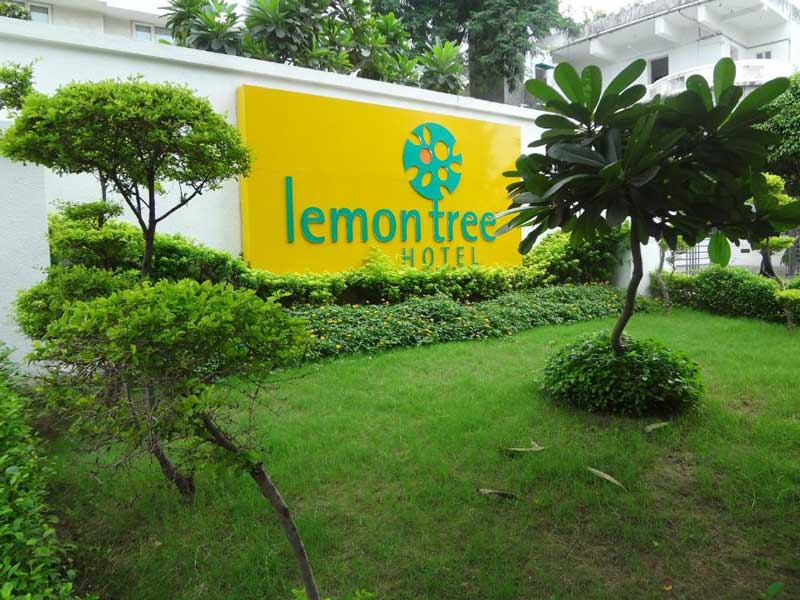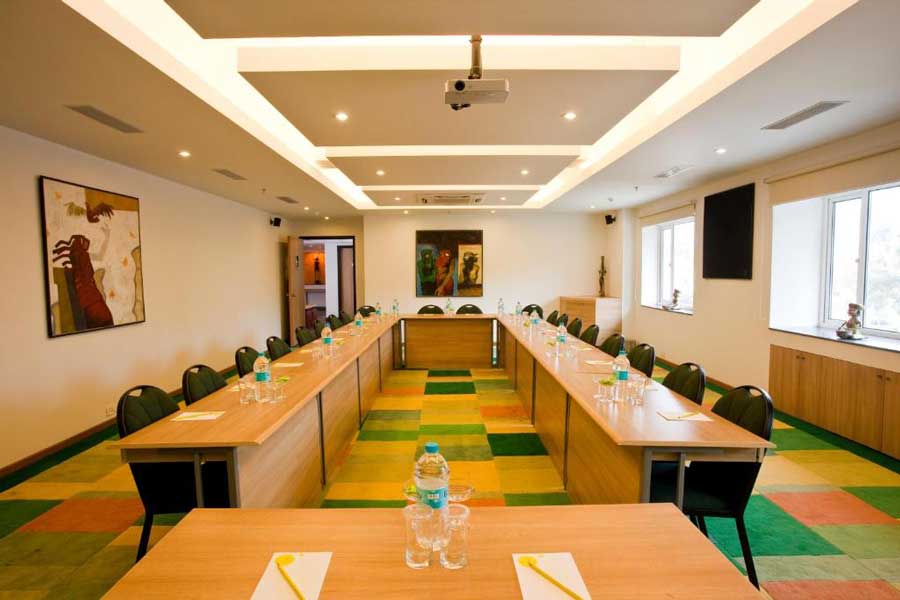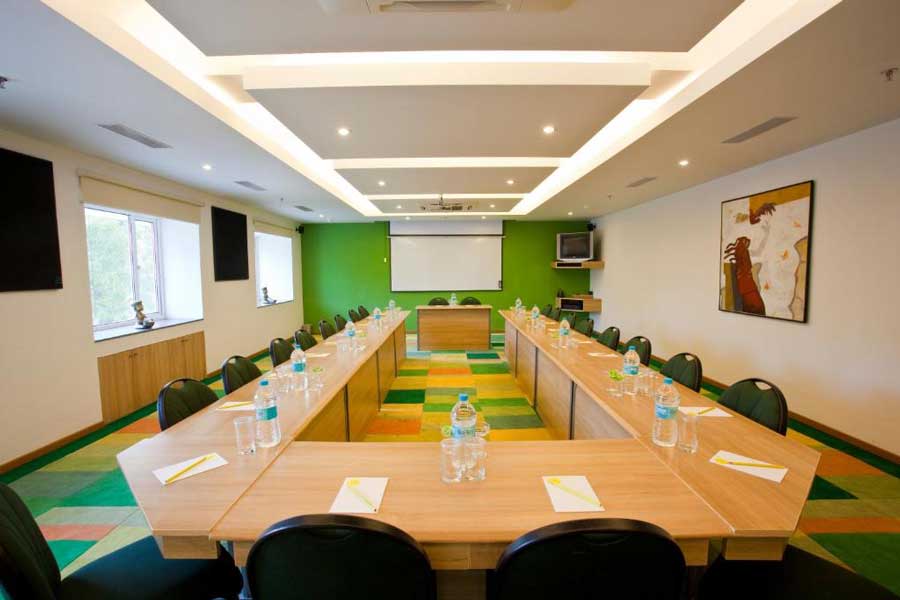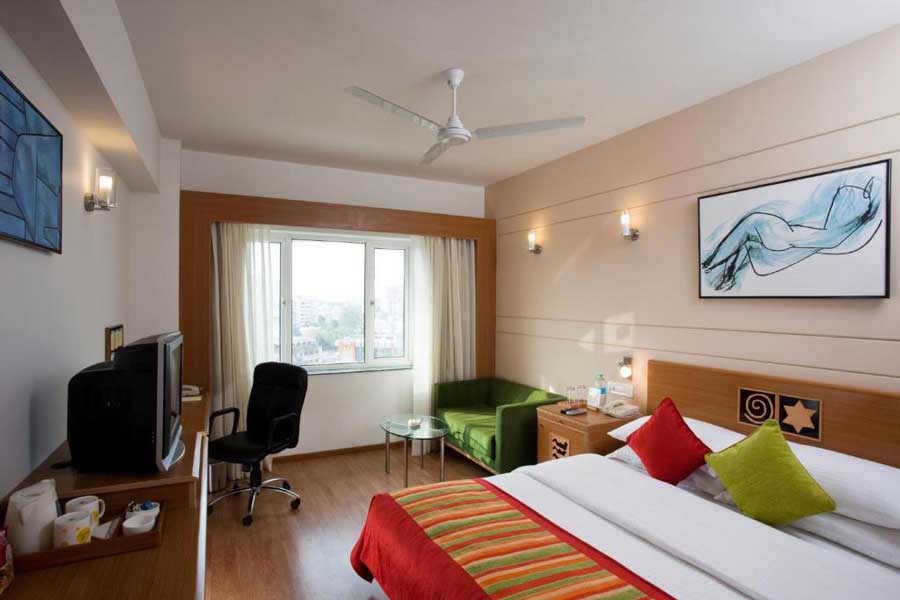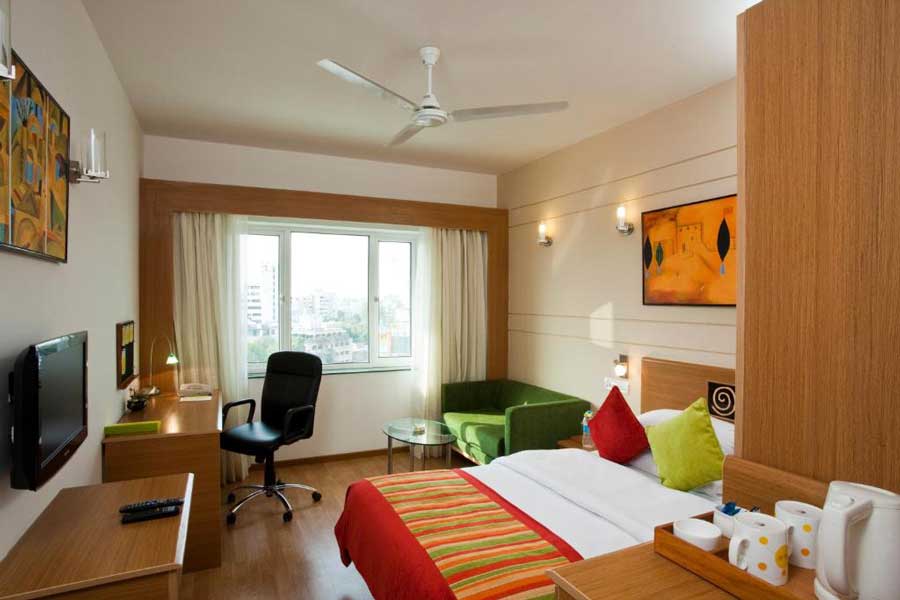 Free BreakFast Available
Login & Get
The Best Deals & Prices
Price Starts At :
2669
+ 320.28 taxes & fees
per room / night
About Lemon Tree Hotel Ahmedabad
Overview
Lemon Tree Hotel Ahmedabad is a top part of the class of 4 star hotels in Ahmedabad. Lemon Tree's 'up close and personal' solace assists you with loosening up with its brilliant in-room conveniences, energetic restaurant, and wellness focus planned with exquisite style, rich solace, and quiet perspectives on Ahmedabad City during a staycation at the Lemon Tree Hotel.
Highlights of the Hotel
The neatness and cleanliness norms of Lemon Tree Hotel Ahmedabad Gujarat will assist you with unwinding.
Knotty, otherwise known as Not-Yet-A-Tree, an Indian brilliant brown steadfast poodle, gladly lingers the compound, guaranteeing individuals' wellbeing inside the Lemon Tree Hotel, Ahmedabad.
Lemon Tree Hotel offers driver administrations to allow you to take a comfortable ride while you handle your day by day tasks or looking at the encompassing view.
Individuals who don't wish to pass up their wellness system and assigned community for the centre and wellness are inside the property to give your desire.
The lodging works with stopping, Safety and Hygiene substances, Café, Restaurant, Dining Area, a Coffee Shop Complimentary High-Speed Wi-Fi Internet office, and so on.
Lemon Tree Hotel is renowned for its notable location among all the hotels in Ahmedabad. Lemon Tree Hotel is a budget hotel, not your hotel-next-door, the rooms are not just designed to guarantee you a restful night, as they come with extra facilities. Free Parking, Elevator/Lift, Air Conditioning, 24-hour Room Service, Power Backup, etc.

Looking into Lemon Tree Hotel carries you to one of the absolute best neighbourliness surroundings in Ahmedabad, comparable to any planned classification in the area.
POPULAR PLACES NEAR LEMON TREE HOTEL, AHMEDABAD
Once in the Lemon Tree Hotel, it makes the adoring guests stay there with the homely services. However, the beautiful city serves more than the 4 star hotels in Ahmedabad. Lemon Tree Hotel Ahmedabad Gujarat is at a prime location for domestic and national tourists to enjoy the beauty of Ahmedabad, which are:

Sabarmati Riverfront
Sabarmati Riverfront project has ended up being a significant Urban Asset and adds another quill in the cap. Both the occupants of the city and the meeting vacationers have the delight to visit River Promenade and Biodiversity Park.

Nehru Bridge
The scaffold is named after Pandit Jawaharlal Nehru and fills in as the lifesaver of the city. It is a significant vehicle interface for the city, and it holds a ton of significance for individuals of Ahmedabad.

Manek Chowk
Manek Chowk is an eminent city square in Old Ahmedabad, India. Recorded designs encircle it. It is a vegetable market in the first part of the day, a bullion market in the early afternoon, and a road food market in the evening.
BEST RESTAURANT NEARBY
Lemon Tree Hotel Ahmedabad is not only famous for its homely, extravagance, convenience and regal facilities. It is also notable for its infelicitous delicacies. Lemon Tree Hotel in Ahmedabad has finger-licking eateries all around the hotel.

Citrus Café
Grill Nation has brought India the exceptional idea of live barbecue. This is the best spot for that load of individuals who need to go at something else from standard regular dishes and are BBQ sweethearts with that unique deviation for smoked food. Grill Nation serves an astounding smorgasbord menu and is ideally suited for enormous gatherings. Their reasonable menu has a wide assortment of smoky dishes and treats and is an ideal spot to go for all events and social affairs. Grill Nation is situated in Prahlad Nagar, and it remains inverse Atlantis Corporate Park.

The Fern-An Ecotel Hotel
The Fern, Ahmedabad offers real South Indian Cuisine at the Award-winning Fine Dine eatery "Dravida". Appreciate various cooking styles at the inviting the entire day eating "Nursery Cafe café" or the outdoors "Nursery Lawn", which offers a broad array for breakfast, lunch, and supper just as individually fortes.