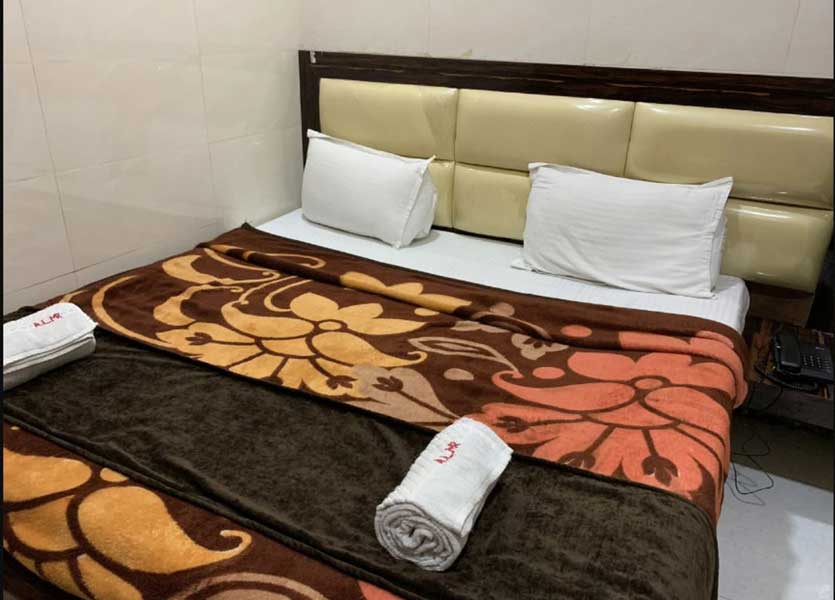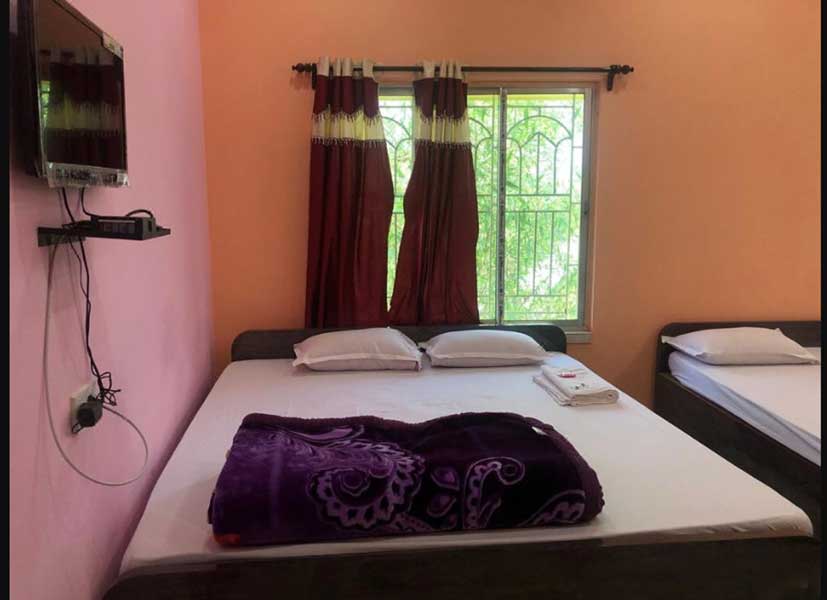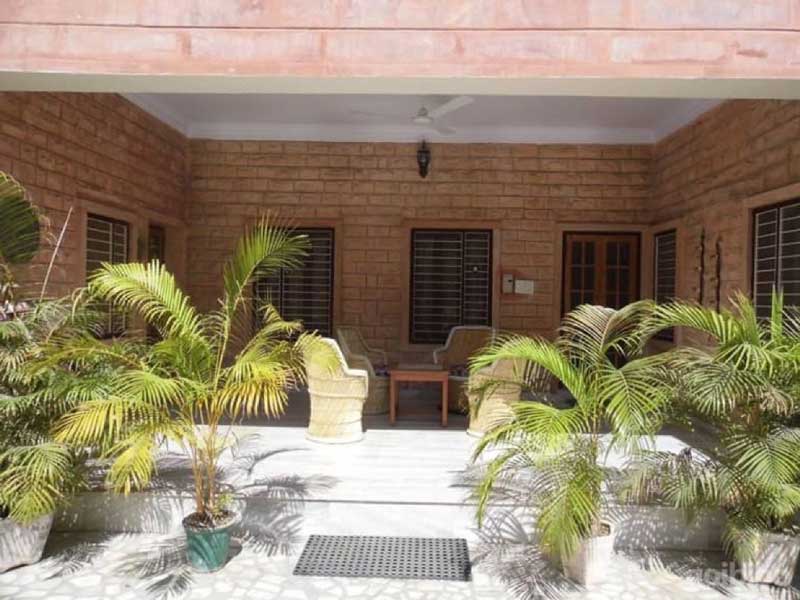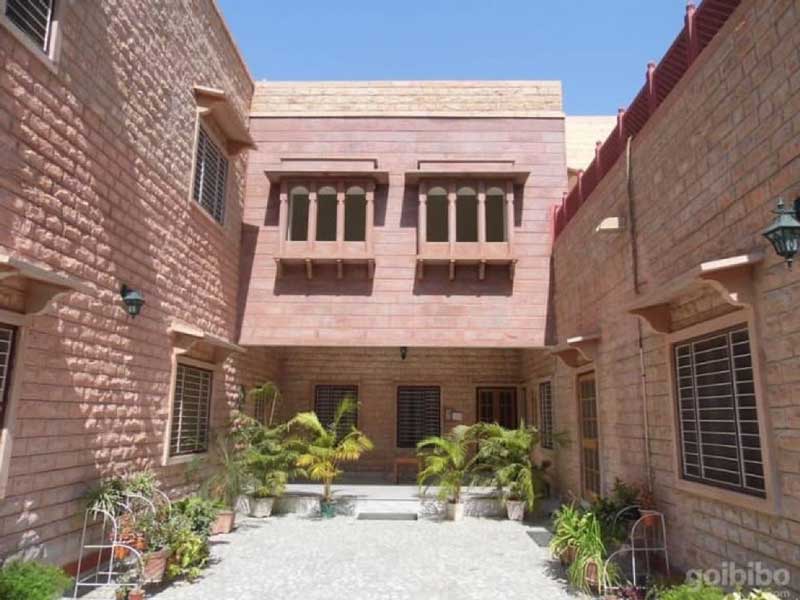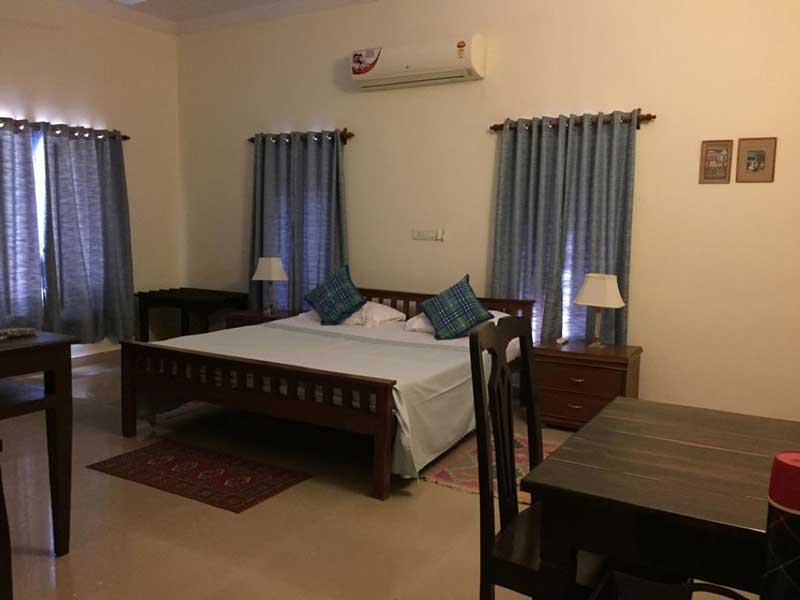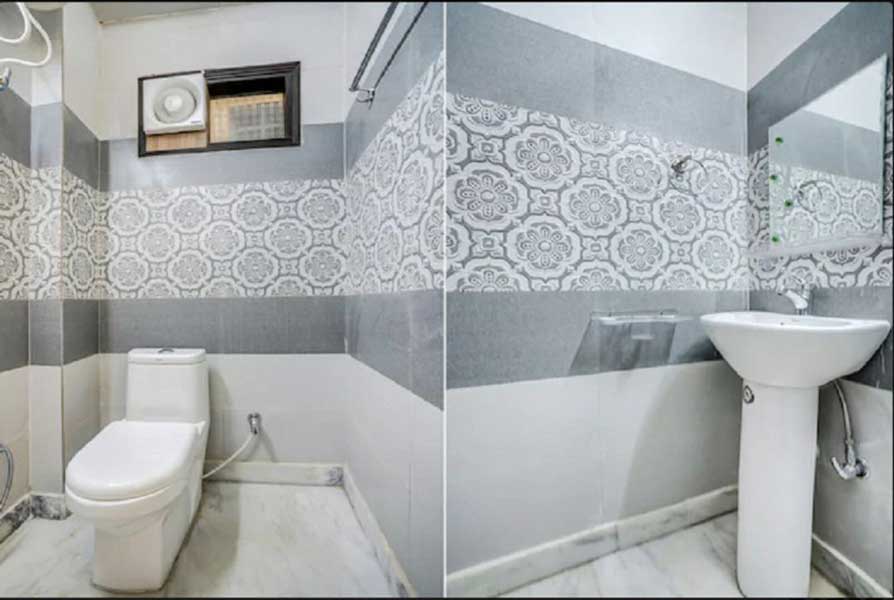 Free BreakFast Available
Login & Get
The Best Deals & Prices
Price Starts At :
9120
+ 1641.6 taxes & fees
per room / night
Overview
If one is looking for a pocket-friendly vacation, then a budget hotel in Jodhpur is a good option. Like other hotels in Jodhpur, Moti Vilas aims to give the guests a setting full of aesthetics, faultless service, and opulent facilities. Due to its excellent position, it is easy to reach the significant transit hubs of the city.
Highlights
The hotel is located 1.2 km away from the railway station.
The hotel has 1 type of room: Deluxe rooms with beds, Air Conditioning, Luggage Storage, and a fan.
The Moti is one of the best hotels in Jodhpur to provide 24-hour Room Service, TV, Newspaper, Telephone, and Attached Bathroom in all rooms.
In-hotel Pure restaurant is available for the guests.
The hotel provides free Wi-Fi service, Parking, CCTV, Reception, and Fire Extinguishers.
Tourists love Moti Vilas. This resort's customer satisfaction is high because of its easy check-in/out process, flexible policies, and courteous management. Families will enjoy this cheap hotel in Jodhpur, which provides air-conditioned rooms with complimentary Wi-Fi and much more.
Places to visit
Jodhpur is a city of ancient wonders, forts, and also blue buildings. It is a well-known fact that Jodhpur is also called Blue City because of Indigo Street. All the palace and tourist attractions are within the accessible range of Moti Vilas.
Sardar Government Museum
Just 550 meters away, Jodhpur's Public Park is home to the Sardar Government Museum. Maharaja Umed Singh named the museum after his father, Sardar Singh, a maharaja of Jodhpur. Henry Vaughan Lanchester designed it. It was completed in 1909 and opened to the public on March 17, 1936.
Umed Garden
Only 1 km (roughly 10 minutes) away is the Jodhpur Umed garden, which is one of the most famous gardens in Jodhpur. The garden covers 82 acres of land. Maharaja Umed Singh created the famed Umed garden in Jodhpur, Rajasthan. To enable access to the garden from different directions, five separate gates are encircling the park. The garden has gorgeous roses and other well-established flora on its lush green grounds. A zoo, a library, and a museum are all included within the garden.
Umaid Bhawan Palace
The Umaid Bhawan Palace is 1.6 km from Moti Vilas, one of the best hotels in Jodhpur, and has a rose garden. Royal gems and fresco paintings are found in this section of the country.
Rao Jodha Desert Rock Park
Desert Rock Park in Jodhpur was a six-year project that took a great deal of time and effort to complete. Spend a day in this gorgeous park on your next vacation to Jodhpur! At a distance of 2.5 kilometers, the Desert Rock Park can be reached from Moti Vilas.
Ghanta Ghar
It's difficult to disagree with the appeal of one of the most well-known attractions in the medieval city. On the other side of Sardar Market, there is a market that sells vegetables, spices, and Indian sweets. The Ghar is only a few miles from the budget hotel in Jodhpur.
Restaurants nearby
From the Moti Vilas Jodhpur, the guests can easily visit all of the city's restaurants and tourism sites, allowing you to relax during your stay.
Gopal Rooftop Restaurant
If one likes to eat out while taking in the sights and sounds of Jodhpur's sights and noises, the guests may do it within 10 minutes of the Moti Vilas Jodhpur.
Wonder View Restaurant
The visitors may crave a late-night bite or a petite meal at the hotel's rooftop restaurant, only 12 minutes away.
Dylan cafe restaurant
Well-maintained and professional restaurant with excellent meals and timely service. Here, the guests can have lunch with their family or friends.
Kim Mohan'S Restaurant & Cafe
Also, an immeasurable choice is Kim Mohan'S Restaurant & Cafe, due to its vicinity to Moti Vilas Jodhpur (about 12 minutes). A restaurant with a sole cuisine extends a wide assortment of dishes.
Raj Vilas Restaurant
Raj Vilas restaurant purveys appetite with nutritious cuisine. This is a health-conscious eatery where the guests may eat gourmet meals without jeopardizing their health.