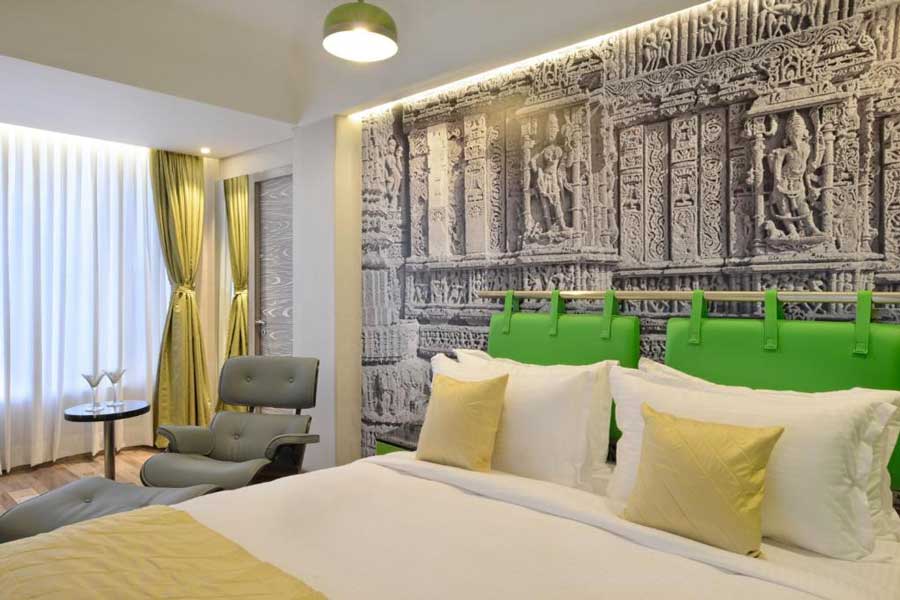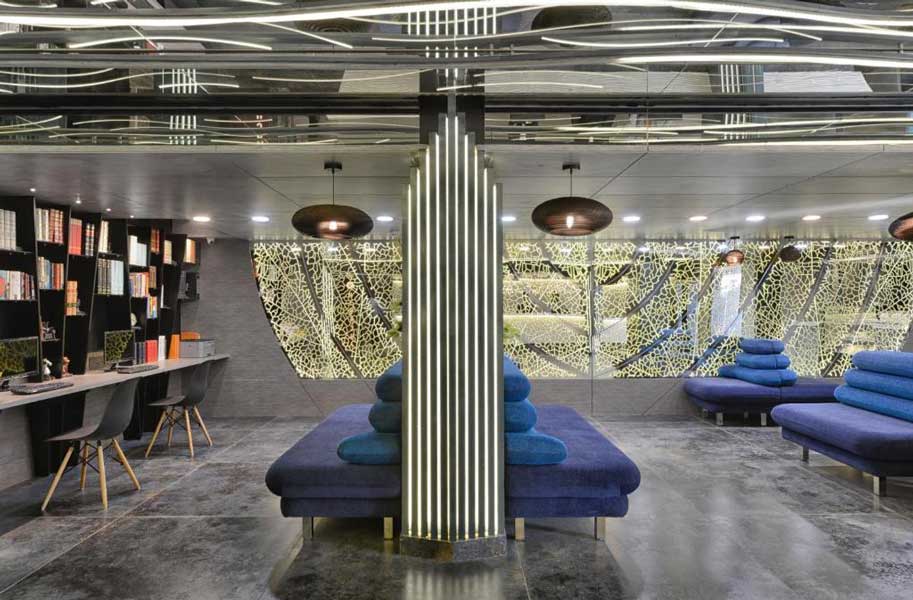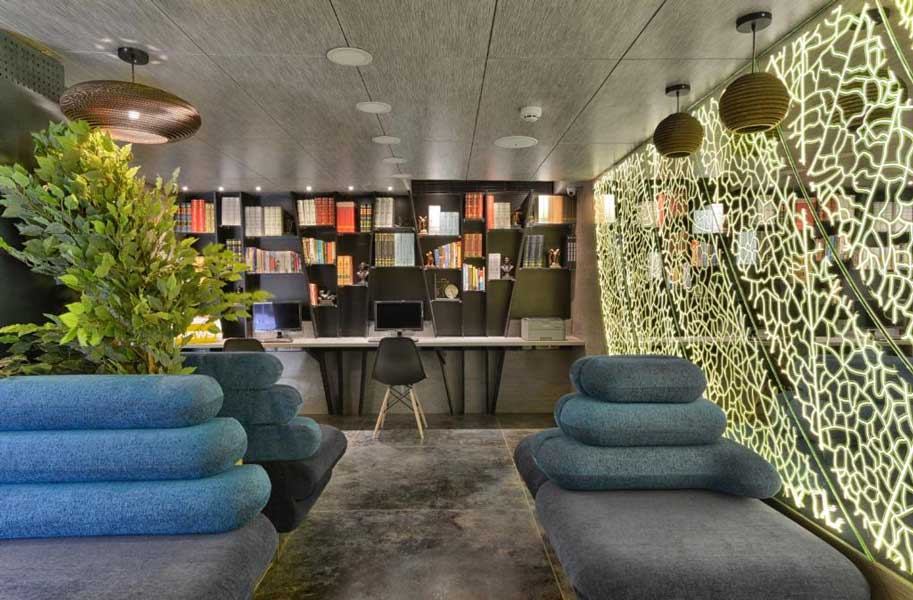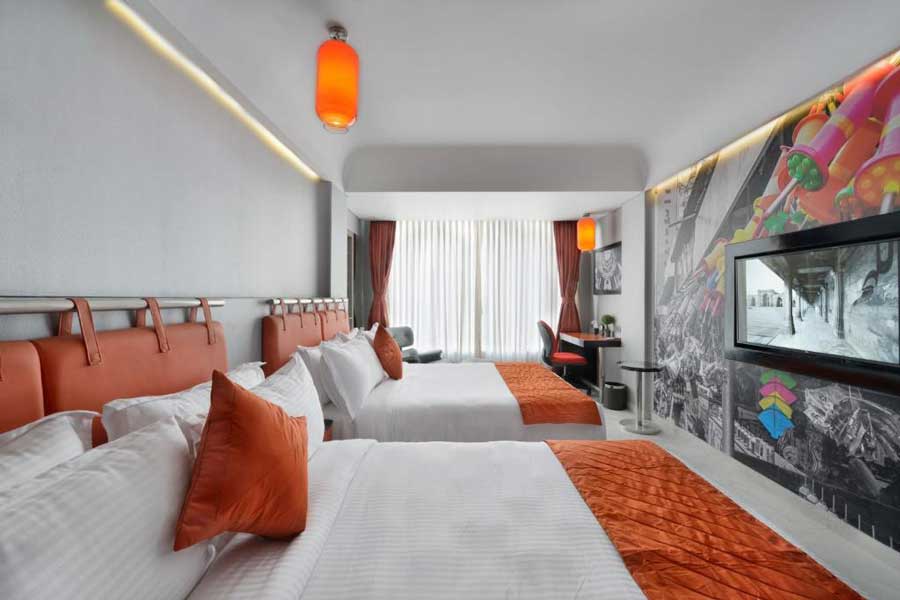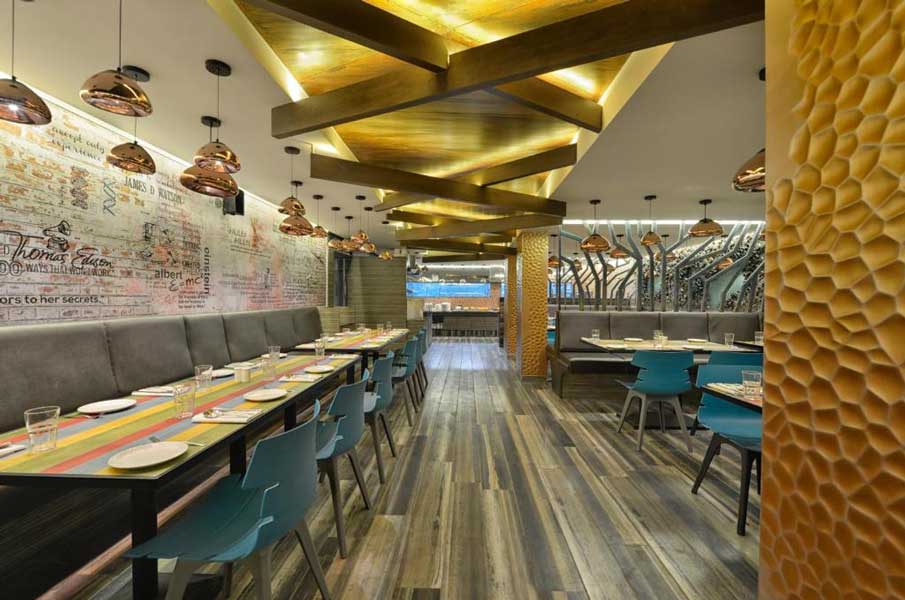 Free BreakFast Available
Login & Get
The Best Deals & Prices
Price Starts At :
1850
+ 222 taxes & fees
per room / night
About Regenta Central Antarim
Overview
Regenta Central Antarim is a popular choice for travelers looking for an amazing experience with great hospitality. It combines cleverly landscaped spaces with undefined comfort under the umbrella of the vintage-escapade city. The hotel rank among the famous 4 star hotels in Ahmedabad.
Regenta central Antarim Ahmedabad is 8.4 km away from the airport. From Regenta Central you will be easily able to see several famous historical locations.
Highlights of the hotel
The Regenta Central hotel is located in the city centre of Ahmedabad, making it more popular among travellers' hotels trying to retain the ancient roots and add new roots to be a great attraction for tourists.
The hotel has 72 rooms fully soundproof, with a minibar, wi-fi, and 24/7 room service with spacious and tasteful decor.
Amenities include Blackout curtains, Air conditioning, Room service, Safe, Minibar and Flat screen TV. The hotel has a mini library to help you alleviate.
The Regenta Central hotel has an on-site restaurant that serves different dishes from the à la carte menu.
The hotel includes free parking, shuttle service, free wi-fi, and complimentary breakfast, etc.
The hotel is just 11m from many tourist attractions such as - Law Garden Night Market, Ahmedabad City Tours & Ahmedabad Sightseeing, Riverfront, Sabarmati Riverfront, Ahmedabad Heritage Walk and Bhadra Fort.
The amenities provided by Regenta Central in Ahmedabad are Fitness Centre, Gym / Workout Room, Airport transportation, Business Centre with Internet Access, Conference facilities, 24-hour security, wi-fi, Restaurant, Car hire, Taxi service, etc. The staff and exceptional services make the hotel a perfect stay for visitors.
Places to visit -
1) Somnath Temple - Loacted at just 5 min (2.2km) away from this one of the famous 4 star hotels in Ahmedabad, the Somnath temple is situated on the western coast of Gujarat. It is an influential temple and tourist destination in Gujarat.
2) Kankaria Lake - It is the second-largest Lake in Ahmedabad. It was constructed in 1451 during the Sultan Qutb-ud-Din Ahmad Shah II period. It is within a distance of 17 min from the hotels in Ahmedabad.
3) Sabarmati Riverfront – Riverfront is a popular tourist destination in Ahmedabad. The hotel is 10 min away from Regenta central Antrim Ahmedabad. The construction started in 2005 and was completed in 2012.
4)Law Garden- The garden is located in the city, and it is a public garden. It is a famous tourist place for handicrafts goods sold by the locals. Law Garden is 3min(1.1km) away from this one of the famous luxury hotels in Ahmedabad.
5)Lalbhai Dalpatbhai Museum- The museum has a great collection of ancient arts. It includes paintings, drawings, miniature paintings, woodwork, beadwork, and ancient and contemporary coins in Ahmedabad. Regenta central Antarim Ahmedabad is 5m(2.6km) from the museum.
Nearby restaurants-
1)Unlocked-The Restaurant serves Indian and American cuisine. They play with dishes to make them the most desirable for their customers. The Restaurant is 0.1km away from the Regenta central antarim Ahmedabad.
2)Wagh Bakri – It is a tea lounge, and it serves only Indian dishes. Ambiences and the location make people relax. The decor is amazing, and it gives you plenty of places to explore. The Restaurant is 0.2km away from the Regenta central hotel in Ahmedabad.
3)Philosophy Clubb- It is the epitome of all-around cuisine, and it is just 0.3km away from the 4-star Restaurant. It serves International, Mediterranean, and Soups with a great variety of Indian dishes.
4) Havemore- The Restaurant has only one cuisine that is Indian. Havemore provides check - Lunch, and Dinner. The Restaurant is 0.3km away from the hotel.
5)Saudi Dining Hall-The Dining Hall serves thali, containing Salad, Papad, Starters (Snacks), Pickle, Sweet Dish, Vegetables, Chapati, Rice, Buttermilk, Dal and Water Bottle. It is spacious and 0.4 km away from the Restaurant.