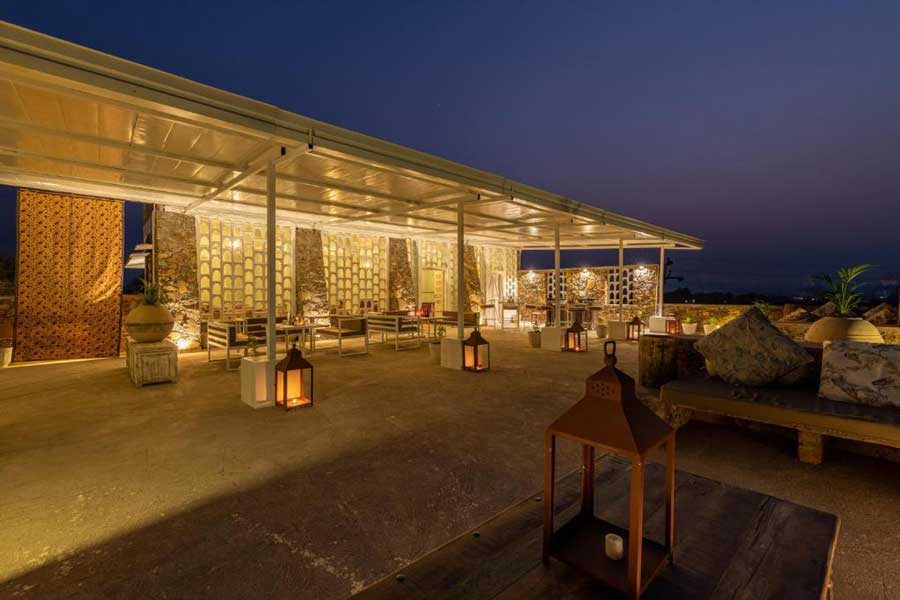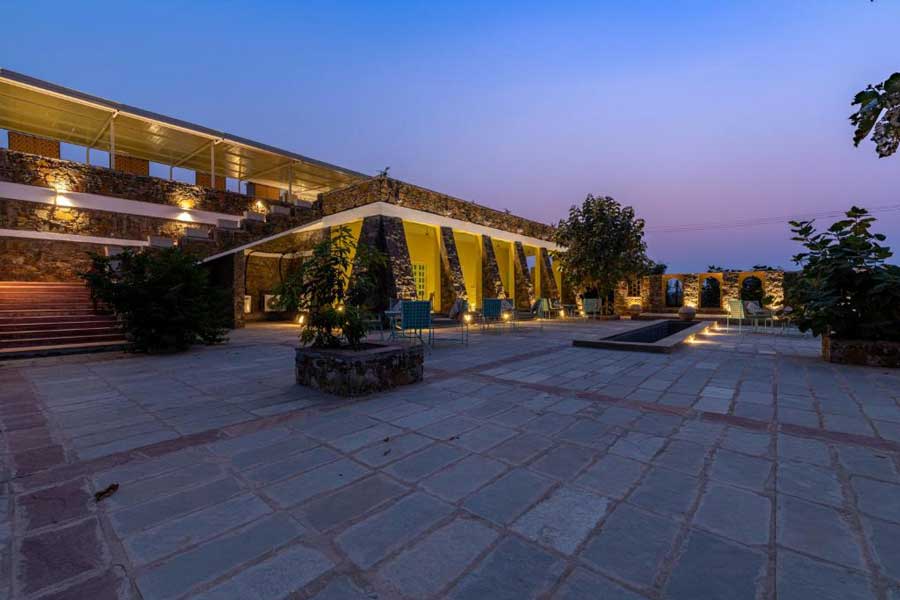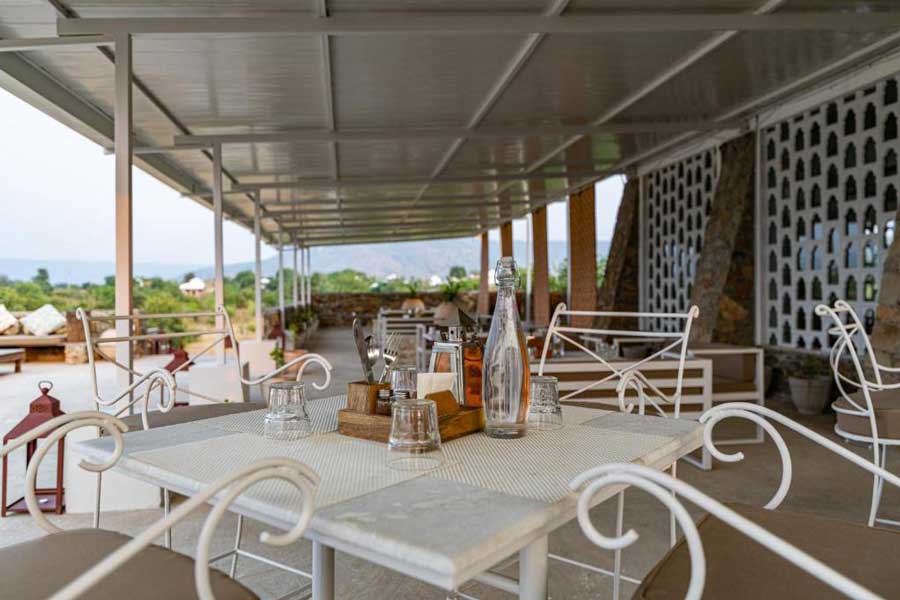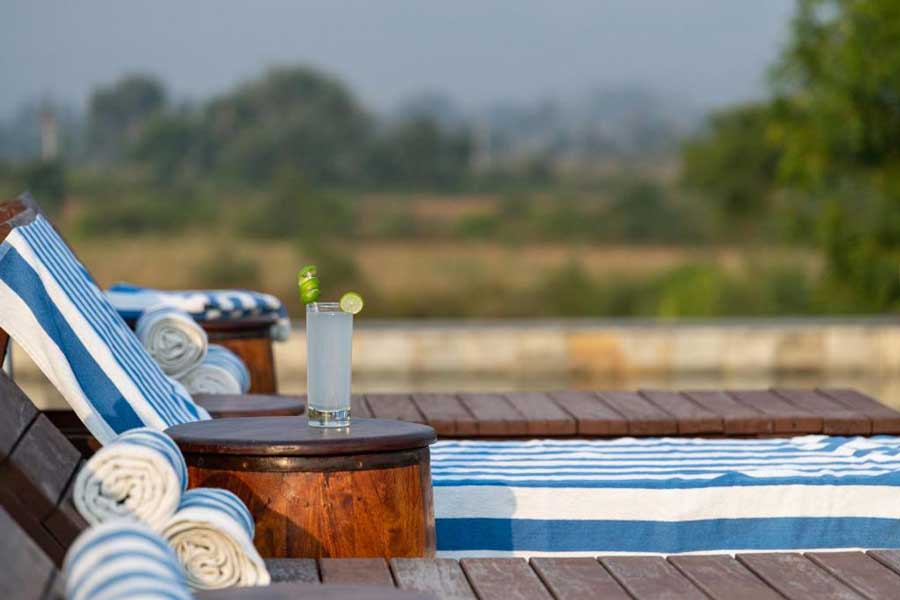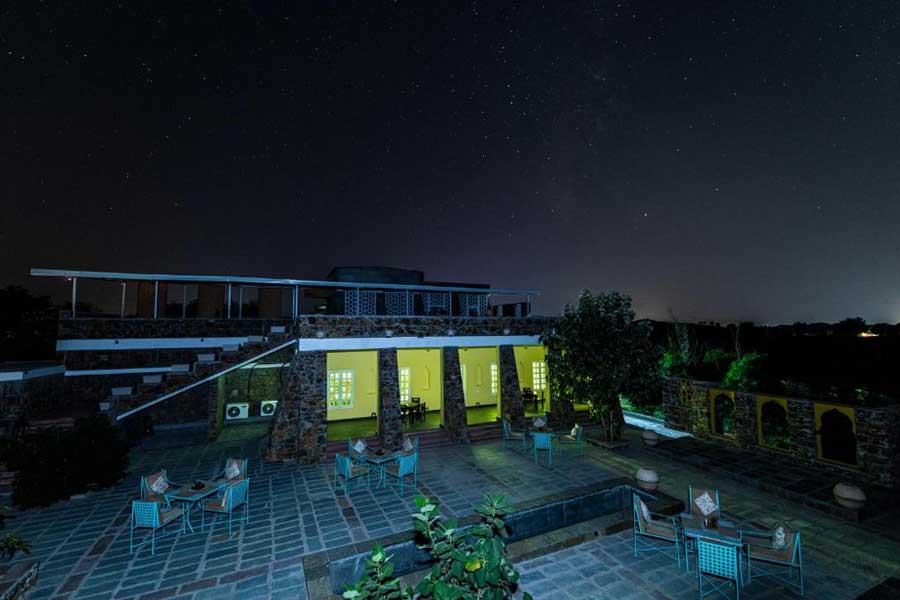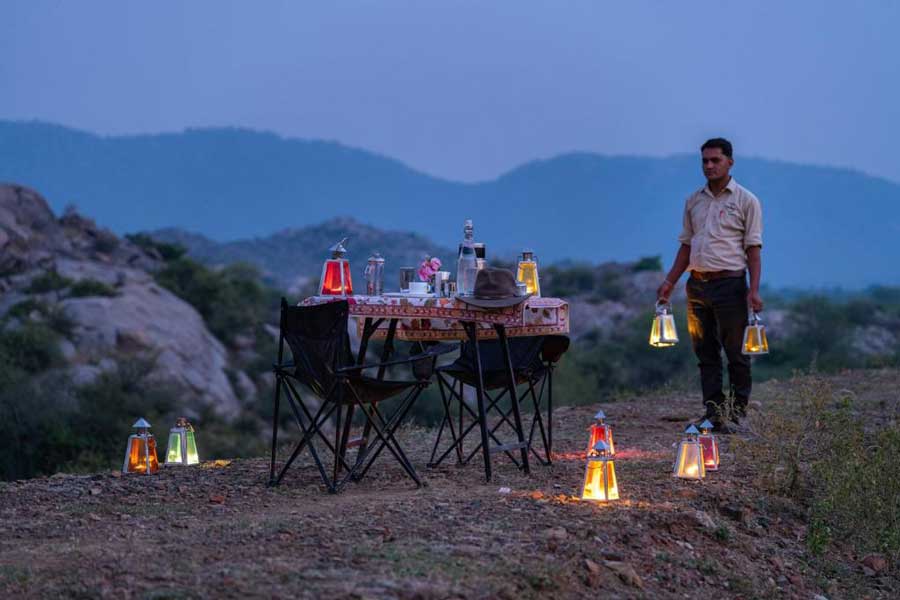 Free BreakFast Available
Login & Get
The Best Deals & Prices
Price Starts At :
11238
+ 2022.84 taxes & fees
per room / night
Overview
Utsav Camp Sariska is an eco-friendly hotel in Alwar. The 5 star hotel in Alwar where you can enjoy a luxurious stay amid the tremendous landscape in the neutral zone of Sariska National Park. The hotel believes in sustainable and living with nature so guests can unwind and rediscover themselves.
Highlights Of The Hotel
Utsav Camp Alwar is located in the Sariska National Park, where guests can explore the Park's flora and fauna.
The hotel has nine stone cabins and one luxury tent, offering privacy and a great view of nature.
The hotel offers high-level services and a wide array of amenities for guests a comfortable stay.
The hotel offers a continental or a la carte breakfast to the guest.
The hotel has got many facilities like parking, swimming pools, concierge service, and safari tours, to name a few.
Alwar has many forts, lakes, Havelis, and wildlife reserves, making it a major tourist hub. For travelers, who want to explore and enjoy the natural beauty of Alwar with minimum distraction and a comfy stay, then Utsav Camp Alwar is the right place.
This luxury hotel in Alwar offers daily housekeeping, fireplace, parking, swimming pool, restaurant, and safari tours.
The hotel has 10 rooms, 9 stone cabins, and 1 luxury tent. The hotel offers a changing seasonal menu, meals made from local and fresh ingredients.
Popular Places near Utsav Camp hotel
There are many popular places near the Camp hotel; a few of these places are stop-overs during safari organized by the hotel.
Sariska Tiger Reserve: This is a former hunting ground and presently a wildlife reserve. Sariska Tiger Reserve is spread over 800 acres of land where you can see various wildlife like tigers, leopards, hyens, jungle cats, langurs, crocodiles, and many species of birds. It is 6.9 km far from the Utsav Camp Alwar.
Siliserh Lake: The lake is only 13 Km away from Alwar city and 63.9 km away from Utsav Camp Sariska. Siliserh Lake can be a stop-over before proceeding to Sariska National Park.
Neelkanth Temple: The temple dates back to the 6th-10th century. The temple is dedicated to Lord Shiva, and many pilgrims visit this temple. The temple is one of the spots during jeep safari organized by the Utsav Camp in Alwar.
Kankwari Fort: This is a 17th-century fort built by Maharaja Jai Singh I, where Dara Shikoh was imprisoned by his brother Aurangzeb. Kankwari Fort is located in Sariska Tiger Reserve. The distance from this hotels in Alwar is 20.3 km.
Best Restaurants Nearby the Utsav Camp Hotel:
Utsav camp Alwar has a restaurant and a Cafe which provide delicious food and beverage. While staying at this hotel, you can visit these other restaurants.
Citrus Cafe: It's a 24x7 multi-cuisine cafe offering Indian, European, American, and Pan-Asian cuisine. The Citrus cafe is in Lemon Tree hotel, which is another 5-star hotel in Alwar. Extended breakfast is also available here.
Hotel Inderlok Classic: This is a fine dining multi-cuisine restaurant. The restaurant serves all types of vegetarian dishes from Indian, Chinese, Continental, and Italian cuisine. Hotel Inderlok Classic is 61.1 km from Utsav Camp Alwar.
Inderlok Dlite: This is another Inderlok restaurant famous for its unique taste and peaceful surroundings. Inderlok Dlite is 63.4 km from the hotel.
Gigil Restaurant & Bistro Cafe: It's a multi-cuisine restaurant and a nightclub cafe with a wide range of baked goods and beverages. Gigil Restaurant is 60.6 km from the hotel.
Al - Lazeez Restaurant: The Restaurant serves a wide range of non-veg dishes. The food here will make you bite your lips. Free home delivery is also available. Al-Lazeez is 68.5 Km from the hotel.