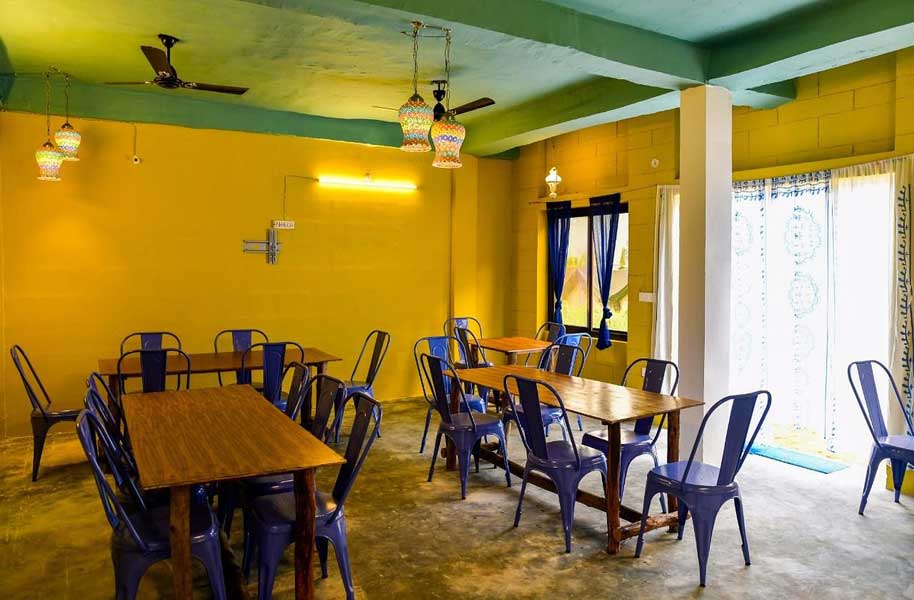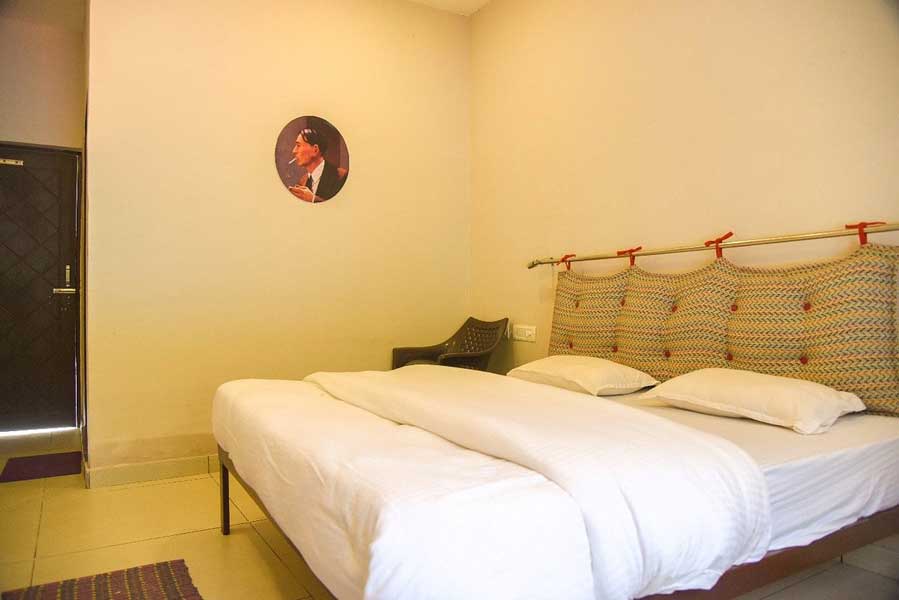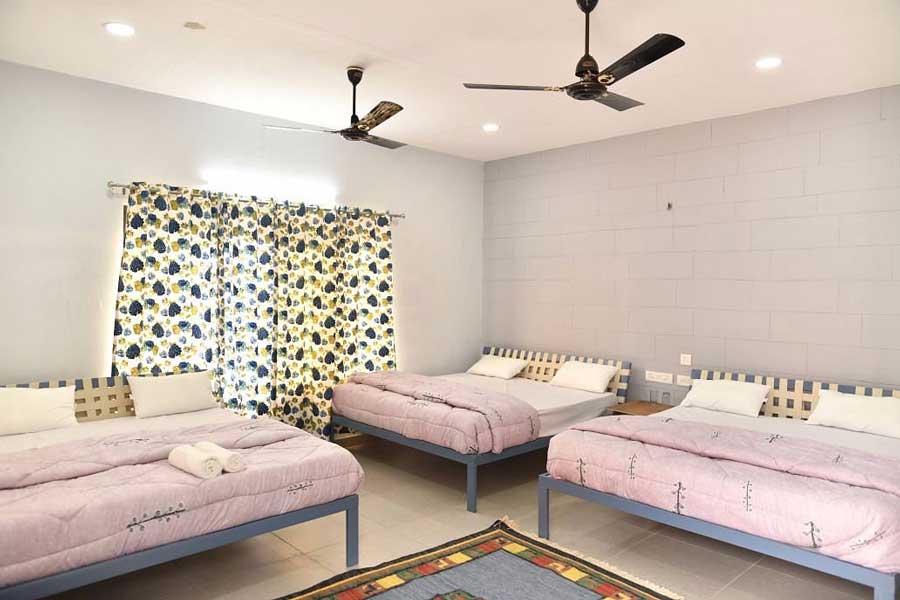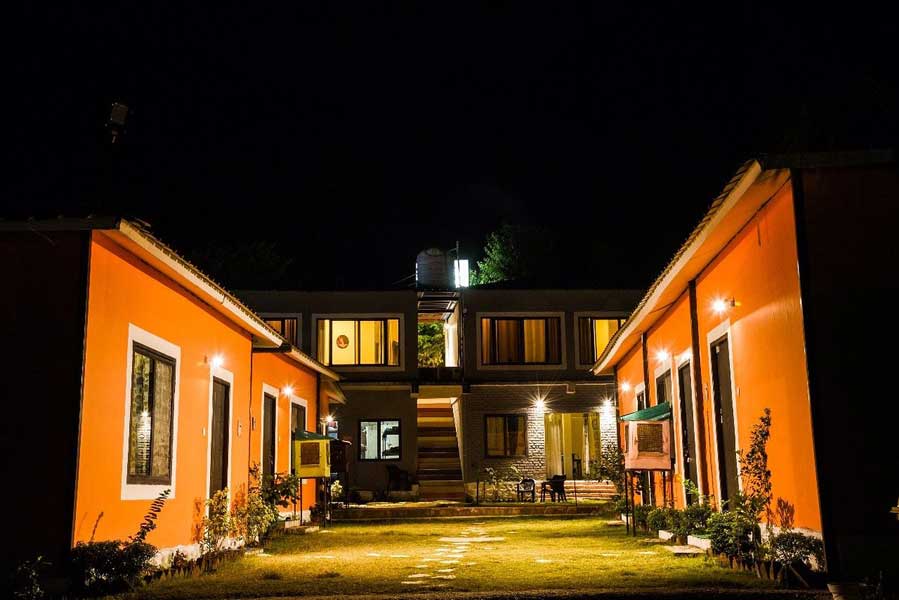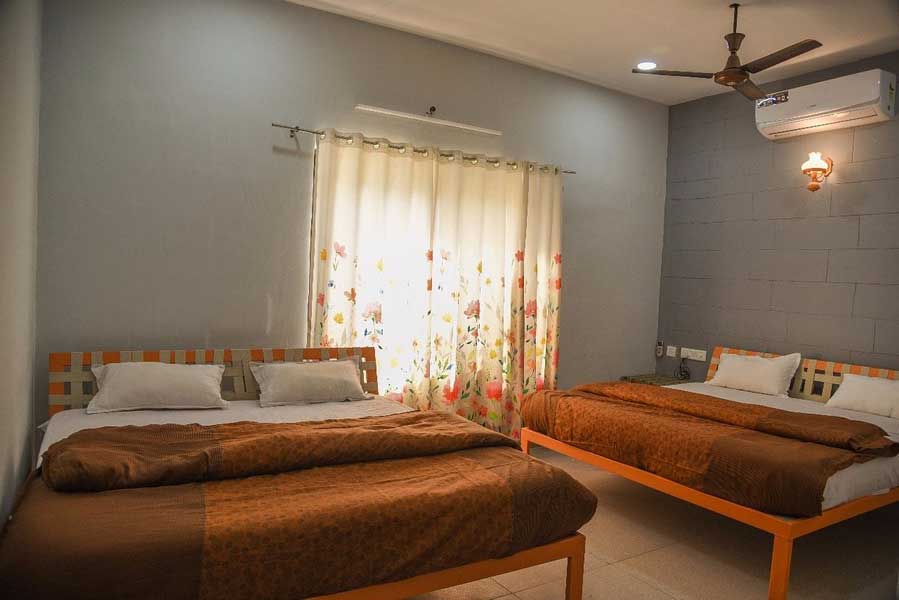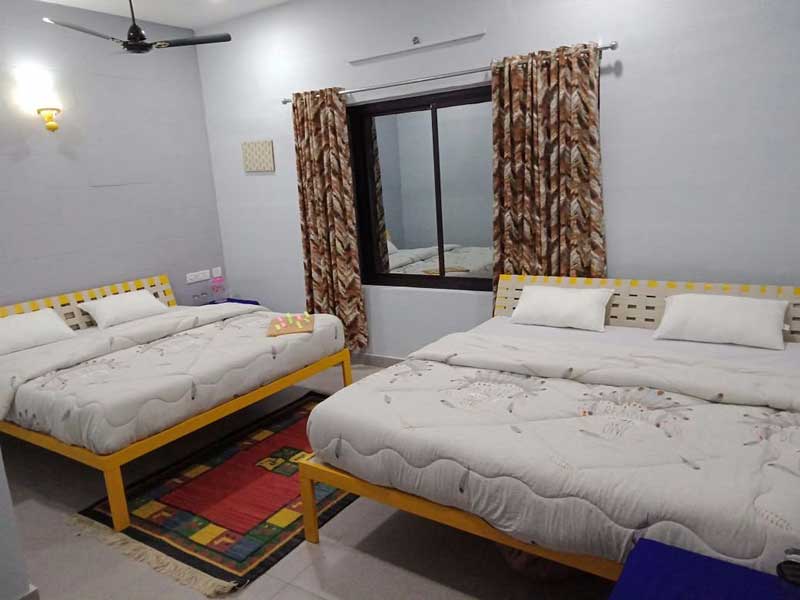 Free BreakFast Available
Login & Get
The Best Deals & Prices
Price Starts At :
2233
+ 267.96 taxes & fees
per room / night
Overview

The luxurious Aatithya Resort Rishikesh is a 5-star hotel in Rishikesh and the best option for travelers looking for camping out there in the woods but a 100% safe & secure environment. Aatithya offers a serene view of the Himalayan hills; guests can enjoy the true pleasure of camping in the hills and near the flowing river.
Aatithya Resort is the best luxury resort in Rishikesh for spending some time away from the monotonous life schedule and being out there away from the city chaos.
Highlights of the Hotel
Aatithya Rishikesh is located in the breezy forests on the foothills of the beautiful Himalayan Mountains range of Rishikesh, Uttarakhand.
The resort offers various indulging activities for their guests, connecting with nature, like water volleyball, campfires, and other vacation spots.
The rooms in Aatithya Rishikesh are private cottages, with each room having luxurious amenities, cozy beds, and complimentary luxurious toiletries.
Aatithya Rishikesh offers a common sit-out area for the guests to have a good time during their stay, connect with other guests socially and have a great vacation.
The guests at Aatithya enjoy having meals in the multi-cuisine restaurant of this luxury resort in Rishikesh.
Popular Places nearby
Aatithya Resort Rishikesh, a 5-star hotel in Rishikesh, is located in a very isolated location to provide a serene and rejuvenating environment. Some famous tourist attractions near this resort are:-
Laxman Jhula
Laxman Jhula is a bridge named after Lord Rama's younger brother, Lord Laxman. It is located in the north-east direction of the river Ganges, connecting two different Garhwal Uttarakhand villages. It is 11.2 km from Aatithya resort Rishikesh.
Scorpion Handicrafts
Scorpion handicrafts is a beautiful art & handicrafts gallery in Rishikesh that exhibits and sells terrific handmade crafts, art items, and collectibles. It is at a distance of 6.7 km from Aatithya resort; guests can also buy unique gifts for themselves.
Vashishta Gufa
Vashishta Gufa, or Vashishta Cave, is an ancient cave located amid the mountains of Rishikesh. It is 5.6 km from the Aatithya resort. Views from the location of this spot are breathtaking, and travelers can enjoy exploring these places in the wild.
Laxman Jhula
Laxman Jhula is a bridge connecting two villages of Garhwal, Uttarakhand. It is named after Lord Rama's younger brother, Lord Laxman, located northeast of the river Ganges.
The Beatles Ashram
The Beatles ashram is also known as the Chaurasi Kutia and is located on the banks of the River Ganges (Ganga). It was established as the Beatles (the band) used to come here and stay.
Best Restaurants nearby
There are numerous restaurants, cafes, and hotels in Rishikesh, out of which a few are ranked and reviewed well. Some restaurants and cafes that are close to Aatithya Resort Rishikesh are mentioned below:-
Bistro Nirvana Cafe
The Bistro Nirvana Cafe is an open-area-garden type restaurant that serves vegetarian dishes and Ayurveda and gets hundreds of customers weekly. The ratings and reviews of this cafe on google are good.
Ira's kitchen & team room
One of the best-reviewed cafes, Rishikesh, known for its authentic tea and snacks, Ira's kitchen & tea room serves excellent sandwiches and tea and is the best place to have a mid-day healthy snack. It is located within 7 kilometers of Aatithya Resort Rishikesh.
The 60's cafe
Based on the theme of the 60's era, this cafe is aesthetically the best place in Rishikesh to have dinner at. The Beatles visited this place in the '60s. With a view of the river and the terrace setting, this place is perfect for having a peaceful meal, and at a distance of 10.7 km from Aatithya Resort Rishikesh.
Chotiwala restaurant
Chotiwalal restaurant is a famous restaurant in Rishikesh. The long-run franchise of these restaurants is renowned for the authentic Indian food made in these restaurants by pure ghee and homemade ingredients.
Midway Govindam
Midway Govindam is a restaurant on the hills of Rishikesh with an open eating area with a view of the Himalayas and the river Ganga.