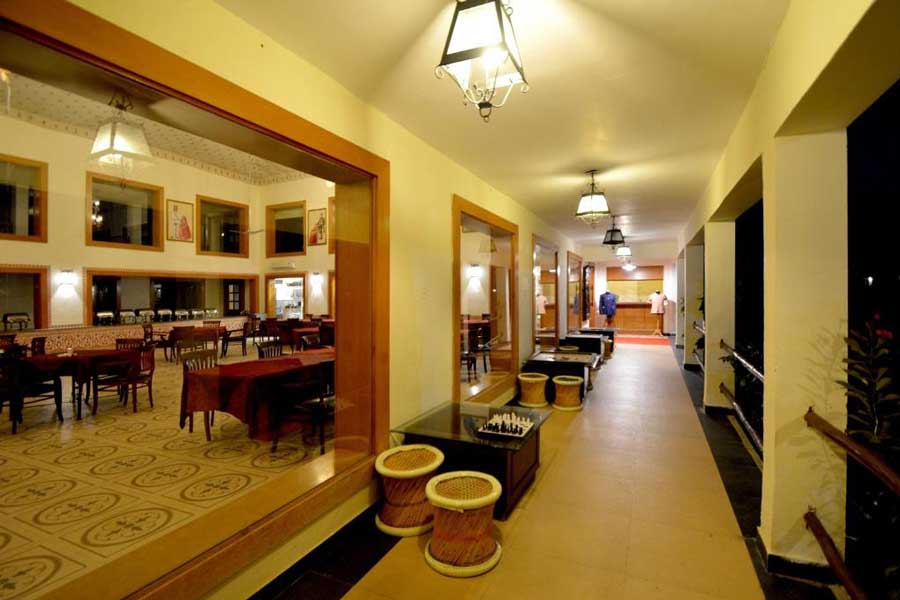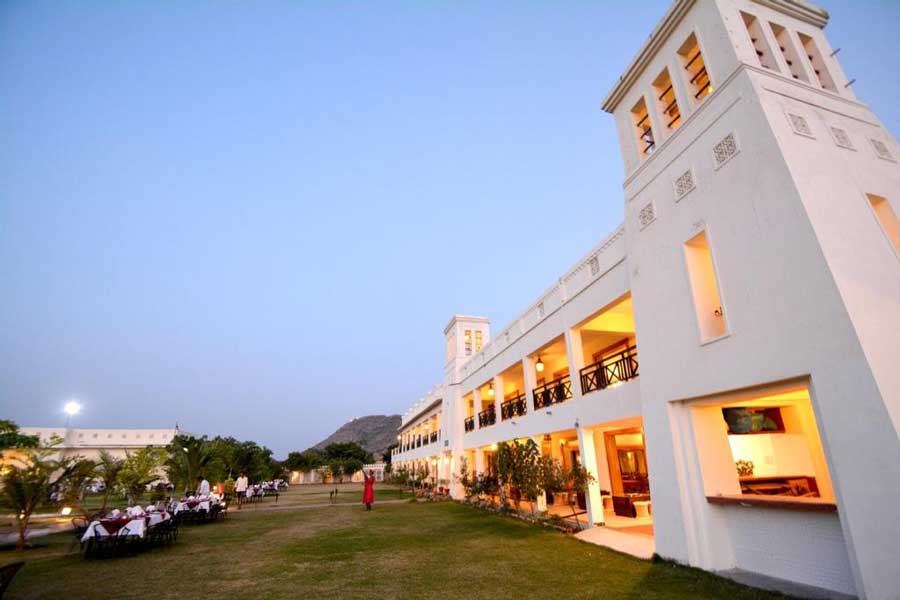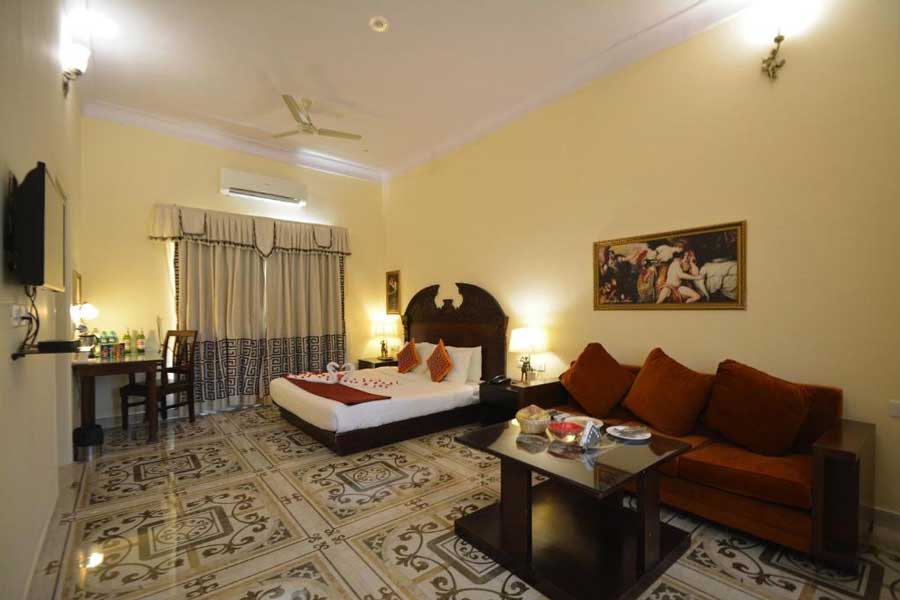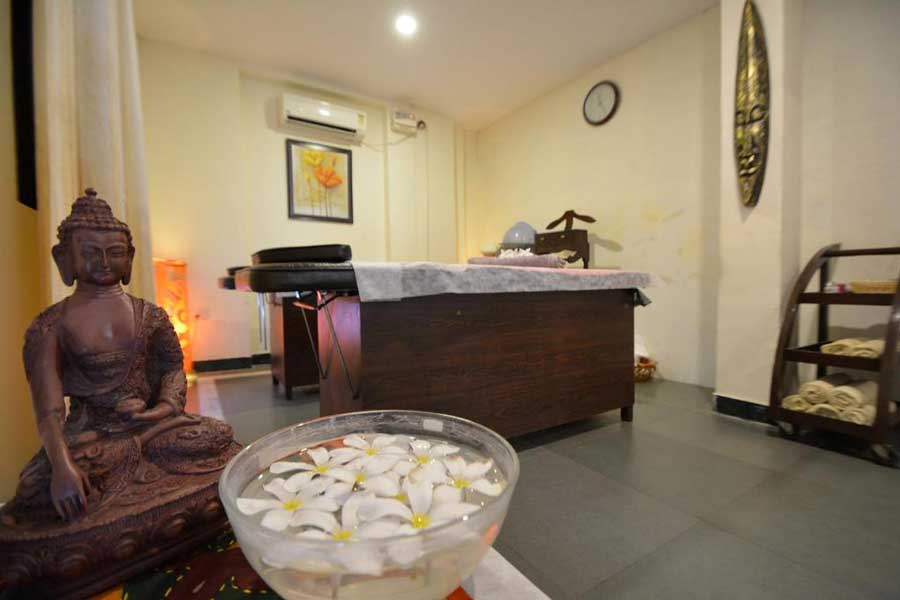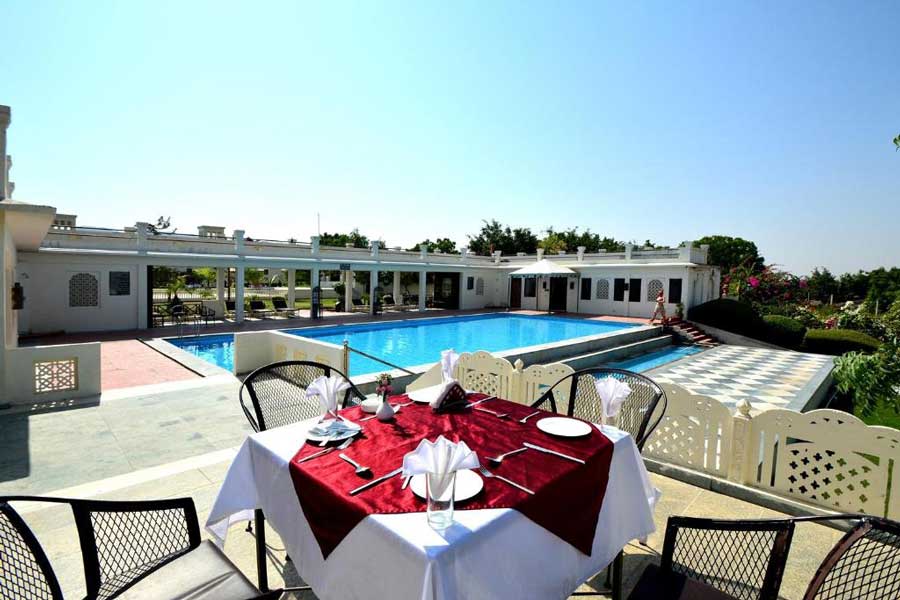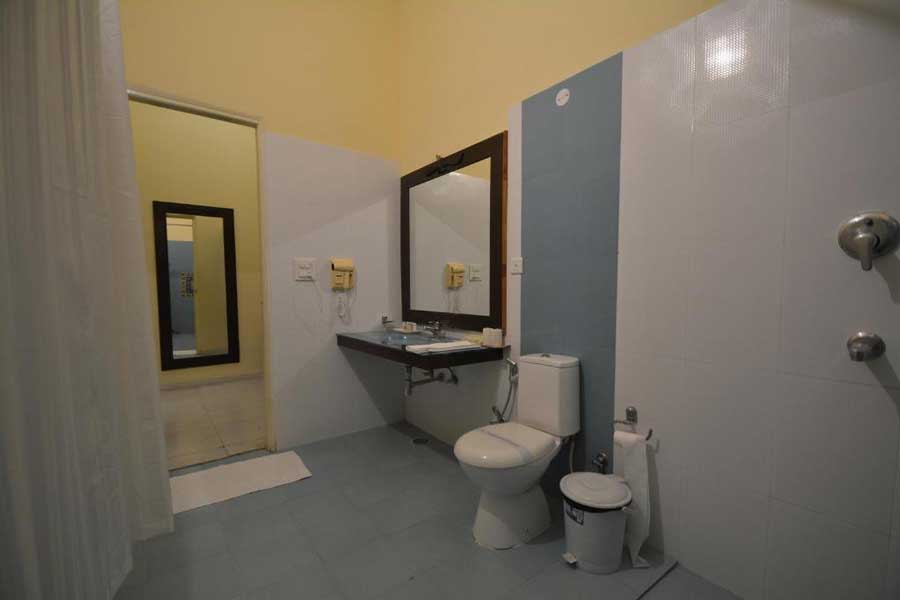 Free BreakFast Available
Login & Get
The Best Deals & Prices
Price Starts At :
4418
+ 530.16 taxes & fees
per room / night
About Aaram Baagh Pushkar
Overview
The 3 star Resort in Pushkar,Aaram Baagh by the Pachar group at Pushkar, a marvelous blend of contemporary architecture with an essence of the ancient civilizations, is a true lavish beauty in Rajasthan. An amazingly defined place conclusive of composure and serenity, with warm accommodation, Amar Bagh Resort Pushkar welcomes you for recreation and luxury.
Highlights of the Hotel
Aaram Baagh is located in Pushkar, Rajasthan, "The Land of Maharajas."
The beautiful swimming pool and spa here takes the guests on a peaceful trip of mind as they enjoy a variety of international wine.
Aaram Baagh is known for its unique location, which lets the guests trek into the forests and dine in the open, along the river.
It offers certain ingenious outdoor games and adventures for recreational fun for guests.
The beautiful Palm, Amla, and Mango Gardens it embodies, genuinely reflect the spirit of Rajasthan.
Beautifully matching the spirit of "The Land of Maharajas," The Aaram Baagh, a luxury 4 star hotel in Pushkar, is themed as an ancient beauty, complimenting the Maharajas or Royal Families with an idea as of past, that it was for the Royales to come and relax, to keep off from the royal duties. Amar Bagh Resort is located along Pushkar Lake, a beautiful Hindu site with 52 sacred ghats.
Aaram Baagh offers a broad group of recreational and luxurious services for the guests to get along with the essence of culture and royale civilizations, showcasing actual Royale amenities such as; the Arabian Court:-Arabia was all desert. The Mughal structure and architecture brought fountains there. Because of this, the Arabian Court has beautiful fountains.
The Egyptian court:-These courts have unique designs of the Egyptian Era.
the Persian Villa:-Persian courts are designed based on Mesopotamian culture.
The Royal and top-notch facilities and services at Aaram Baagh make it stand out when it comes to acing ethnicity and comfort in luxury.
Popular Places near Aaram Baagh Pushkar
Aaram Baagh itself serves you a dose of beauty and peace, but when in Pushkar, you get offered a vast variety ranging from Religious sites to vibrant, colorful shops to warm, cute cafes. The abundance of tourist places calls YOU!
Aaram Baagh Resort in Pushkar is in proximity to some famous tourist attractions and other places of interest in Pushkar. There are many options to choose from, luxury deals, adventurous sports, religious sites, scenic places, the gorgeous Pushkar Lake, and oh-so-pretty Sunsets!
Pushkar Lake
A sacred and vastly known Lake, where the Pushkar Fair is held. Thousands of pilgrims visit here to take a holy dip during the fair, which is said to cleanse you of your sins. The surrounding regions are home to exotic flora & fauna and breezy forests.
Brahma's Temple
Brahma's Temple, aka the Jagatpita Brahma Mandir, built in the 14th Century and situated near Pushkar Lake, is one of the few Brahma temples remaining in the country and is among many religious places to visit in Pushkar.
Savitri Temple
One of the most famous pilgrimage places to visit in Pushkar, the Savitri Temple, is dedicated to Goddess Gayatri, the distressed wife of Lord Brahma.
The Pushkar Camel Fair
If you're visiting Pushkar in November, The Pushkar Camel fair is a must-visit. One of the most beautiful camel festivals in the country, the Pushkar Camel fair is an 8-day long, vibrant, and colorful affair held in November every year. This fair has a unique set of activities, including magic shows, snake charmers, puppet shows, camel parades, gypsy dances, and ghoomar.
Hot Air Balloon Safari
Witness the beauty of Pushkar from 1,200 feet above in the air on a thrilling hot air balloon safari. One should finish this incredible little journey in under 1 hour and head back to the beautiful Amar Bagh Resort Pushkar and have a good night of sleep!
Best Restaurants nearby
Mystic Lotus
#1 ranked restaurant in Pushkar, known for its authentic and exotic flavors, serves the best Indian, Italian and continental food, with Pizza's being the top tier here in this budget Resort in Pushkar!
Tiko's
Tiko's serves the best Israeli food in the city. Alongside Indian and Italian, this cafe would satisfy the aesthetics one craves for very close to this 3 star Resort in Pushkar.
Caffe Allon
With a 5-star rating and top-notch flavour, Caffe Allon offers dine-in and takeaway services. With great ambiance and great food, Cafe Allon is a must-dine-in.
Seasonal Tastes
This striking dining restaurant is ideal for collective dining and is just 20 minutes away from the hotel. With you in a Beautiful ambiance, Seasonal Tastes brings out the taste of the season to you.
Thaali Wala
Exotic dishes, local food, and famous city sweets, all in one thaali. Thaali Wala offers an indefinite amount of thaalis. Do visit for a flavorful delight and locale ethnicity.