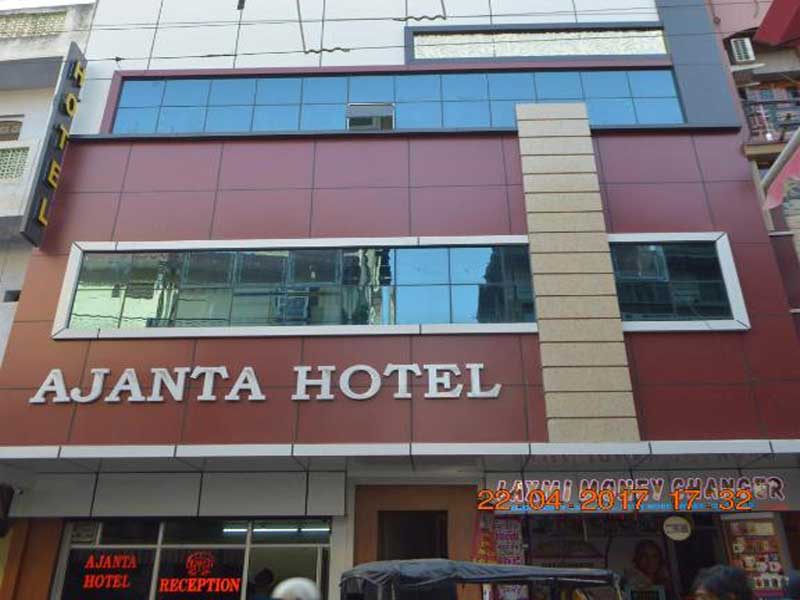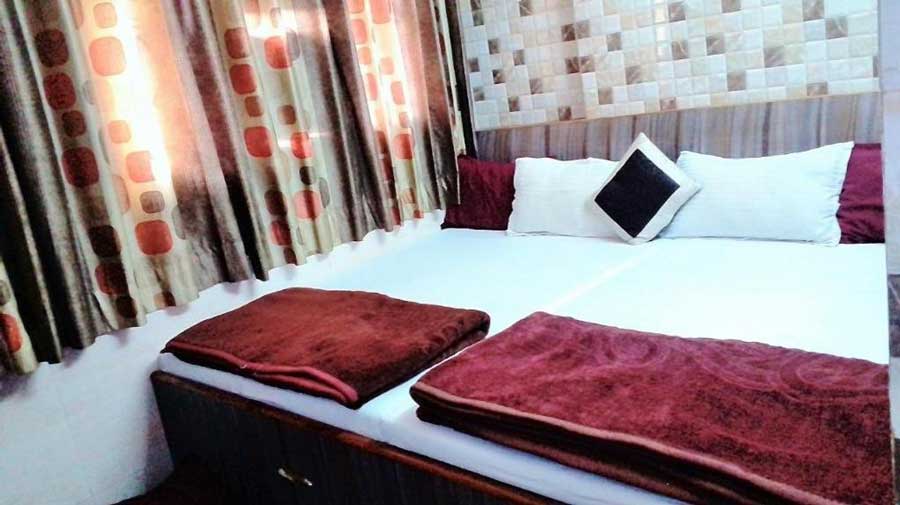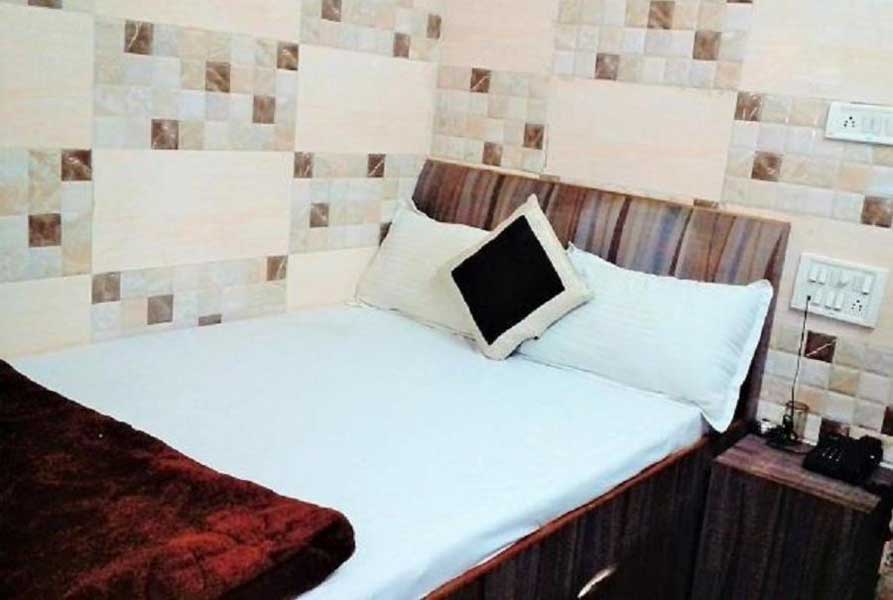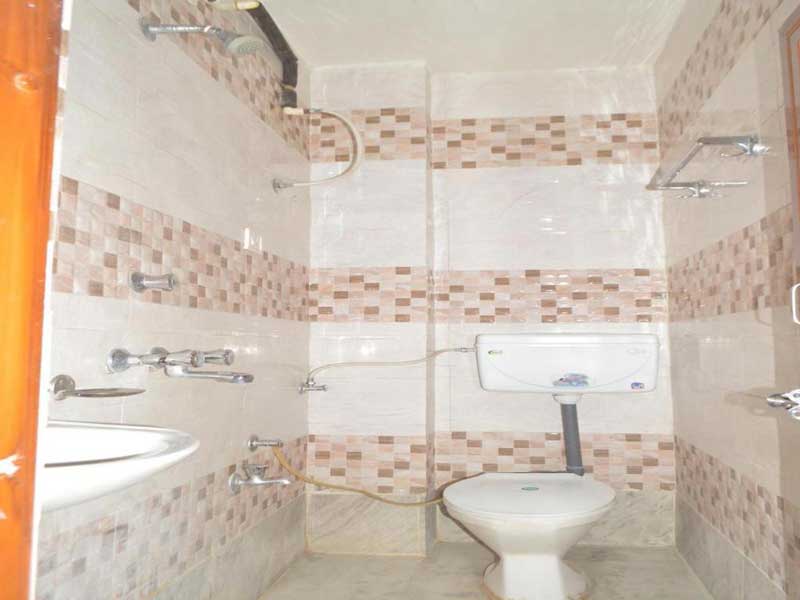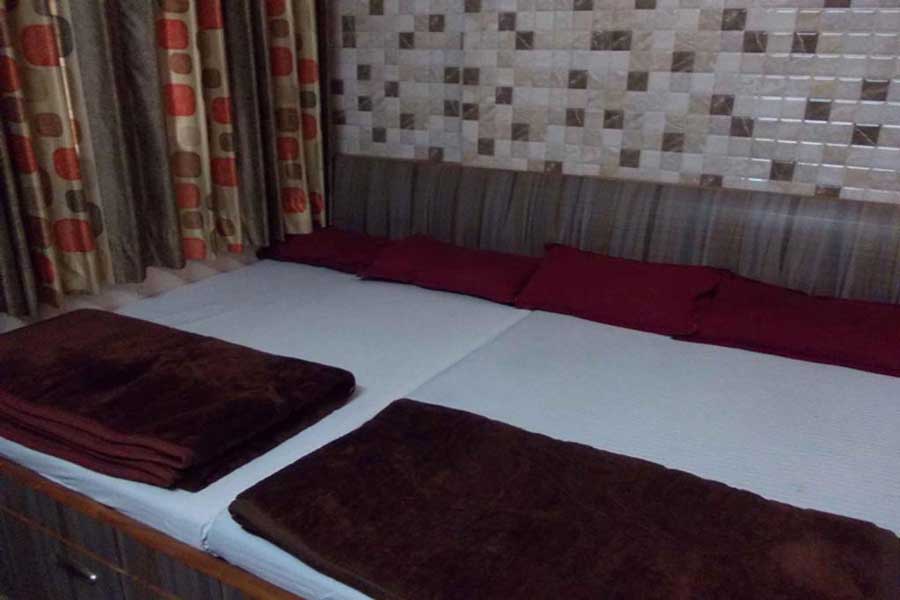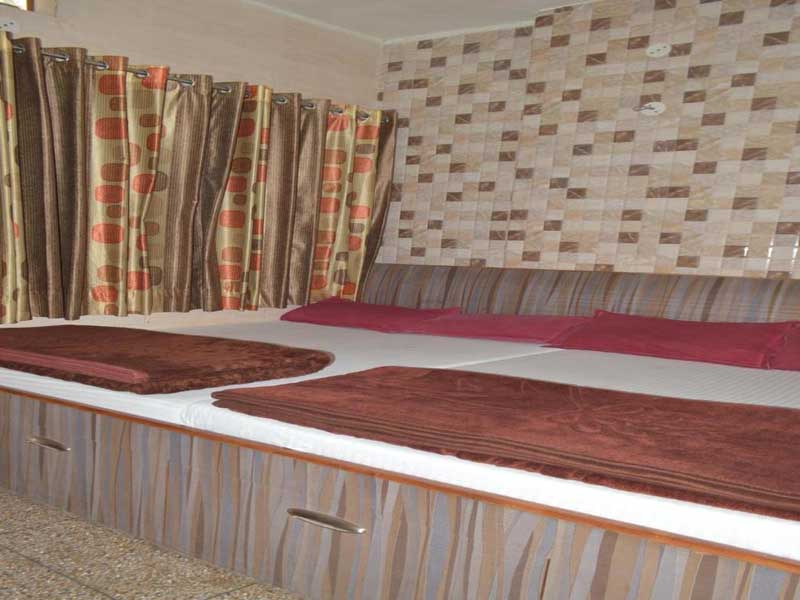 Free BreakFast Available
Login & Get
The Best Deals & Prices
Price Starts At :
948
+ 0 taxes & fees
per room / night
Overview
Ajanta Hotel Ajmer Rajasthan is nestled in the historic and Sufi city, Ajmer. Ajanta Hotel offers a combination of heartfelt solitude and subtle charm with modern convenience. This hotel is an excellent choice for travellers looking for a budget hotels in Ajmer. The hotel makes available various payment methods to ease out the payment process to provide the best facilities.
Highlights of the Hotel
Ajanta Hotel Ajmer is located at an accessible distance from Ajmer Junction (500m).
This hotel provides many facilities like free WIFI, 24-hours front desk, room service, currency exchange for guests. The rooms are fitted with a sitting area, a flat-screen TV, a private bathroom with complimentary toiletries, and a shower.
One should surely visit Dargah Sharif, Balaji Temple, Pushkar, and Madar Gate, which is within walking distance from the hotel.
This hotel in Ajmer serves a multi-cuisine on-site restaurant with great ambiance and generous servings of Indian and International delicacies.
It has been rated as 4.1/5, and the tourists also like the view from this hotel.
This is a beautiful cheap hotel in Ajmer with all the amenities provided with good quality delicious food, and their services add more stars to this great hotel.
Popular Places near Ajanta Hotel
Akbar's Palace and Museum
Akbar's Palace and Museum has been built and is split into three sections and is one of the finest Ajmer tourist places near the Ajanta Hotel Ajmer Rajasthan. Comprising a set of sculptures and a few excavated materials of earlier civilizations, the Museum features two 'Yupa Pillars'(sacrificial posts). The Museum is home to the detected material from Rairh, Bairat, Sambhar, Nagar, and other destinations. In addition to the present, sculptures and inscriptions gathered from various sights within the former Jaipur state housed at Vidhyadhar Gardens are also showcased. Its opening timing is from 10 AM to 4:45 PM.
Adhai-Din Ka Jhonpra
It is one of the only popular places to go to Ajmer. However, when you transcend the Dargah of Khawaja Moinuddin Chisti, the extraordinary ruins of the Adhai Din Ka Jhonpra Mosque are on the town's outskirts. It is situated on Andere Kota Road and can be easily reached. It had been named after a festival lasting two-and-a-half days, but legends say construction in 1153 took only two-and-a-half days.
Nasiyan Jain Temple
This Temple is located at Prithvi Raj Marg nearby Ajanta Hotel Ajmer. It is also known as Lal Mandir( Red Temple), devoted to Lord Adinath, the first Jain 'Tirthankara'; the Temple is a two-storied building and is one of the best tourist places. The prayer area of the Temple holds the sculpture of Lord Adinath, whereas the opposite forms a museum and includes a hall. Made of gold, the gallery of the Museum portrays the five stages within the lifetime of Lord Adinath. Recognized as the Golden Temple, the Temple features a focal lobby adorned with gold and silver embellishments. The Temple reflects wooden gold representations, glass illustrations, and paintings. Its opening timing is from 7 AM to 7 PM.
Durga Bagh Garden
Snuggled on the banks of Ana Sagar Lake, Durga Bag is a charming little garden dating back to the Mughal eras. It resembles the beauty and historical places in Ajmer; Emperor Shiv Dan constructed the Garden in 1868.
The area was dotted with naturally grown trees imbuing a tranquil charm to the place. The adjacent Mughal Emperor Shah Jahan ordered ancient baradari pavilions to add a visual grandiosity to the gardens. It is open all days of the week from 9 AM to 6 PM.
Ajmer Government Museum
It is settled within the Akbari Fort, Naya Bazaar, Ajmer. Ajmer Government Museum is one of the most famous historical places near Ajanta Hotel Ajmer Rajasthan. This Museum protects an astonishing collection of artifacts related to the rule of the Mughal Emperor Akbar. It is split into sections, including Arts, Crafts, Industry, Archeology, and Armory. It also includes historical sculptures of several Indian deities, daggers, and swords, renowned Mughal paintings. The Museum's inscription collection makes it one of the most famed Ajmer tourist places. The best examples are the Rahomi inscription dating back to the 2nd century BCE or the Pushkar inscription of the 10th century.
It works between 12:00 PM and 8:00 PM on all days of the week, but it remains closed on Mondays.
Best Restaurants near Ajanta Hotel
Daawat Restaurant
This restaurant is located near Station Road, Ajmer. It has a warm environment with clean surroundings and delicious cuisines. The pleasant atmosphere and the fast service make your dinner the best at this place. The hotel management is very attentive and helpful. The restaurant provides a large variety of food in a very pocket-friendly manner. It is near a cheap hotel in Ajmer.

Maharaja Garden Restaurant
It is located near Madar Gate Road, Ajmer. The view of this restaurant is overwhelming; one can feel the royalty of this restaurant. They have good quality food, and they have an amiable and attentive staff.
The major attraction of this restaurant is its delicious food and extraordinary sitting arrangement. In addition, they provide quick service, and their menu list has many options.

TRM Restaurant
TRM Restaurant is located near Ajanta Hotel Ajmer Rajasthan. It offers Fast Food, Rajasthani, North-Indian, Chinese, Deserts. The staff and hotel management are very supportive and humble; they take proper care of COVID-19 protocols, maintain social distance, and work wearing masks and gloves.
One could have a memorable experience in this beautiful restaurant. It is the best place for parties and business meetings. This restaurant has a beautiful location and sitting arrangement.
Honeydew Restaurant
It is located near Railway Station close to Ajanta Hotel Ajmer Rajasthan. The restaurant has the best catering service and a very delicious all-time meal. In addition, it provides ac and non-ac rooms. It is an old place but has maintained its beauty and tradition of food for a long time. This restaurant is famous for its non-veg and Chinese food. Very clean and hygienic with a refreshing atmosphere.

Excellence Restaurant
This restaurant is near Dargah in Ajmer. The atmosphere is excellent and relaxing. The restaurant is divided into two sections, on top is the fast-food section and meal is served at the lower section. It is neat, tidy and hygiene is maintained.
It has an extensive menu with lots of vegetarian and non-vegetarian options as well. It is close to a budget hotel in Ajmer.