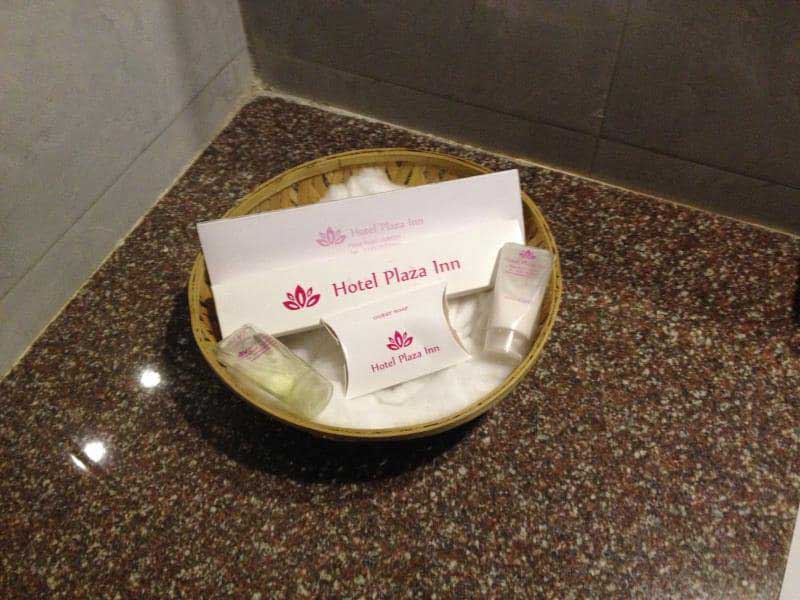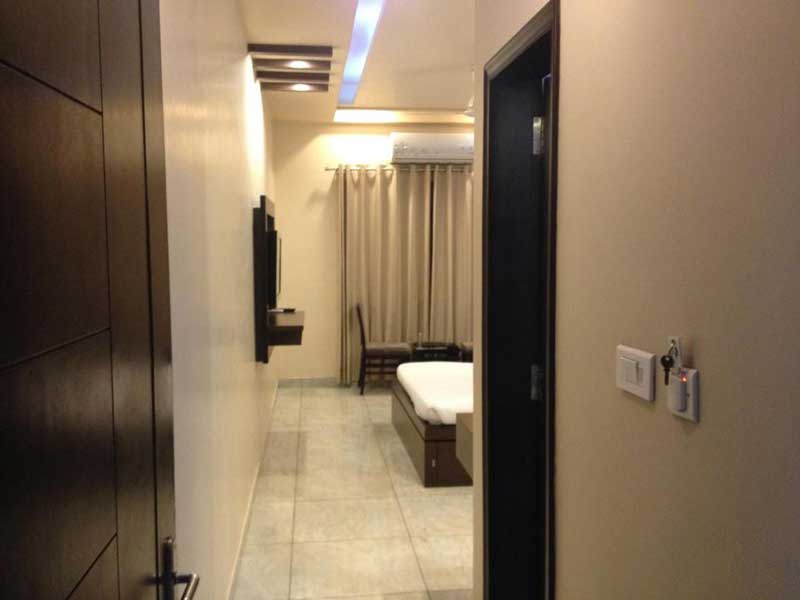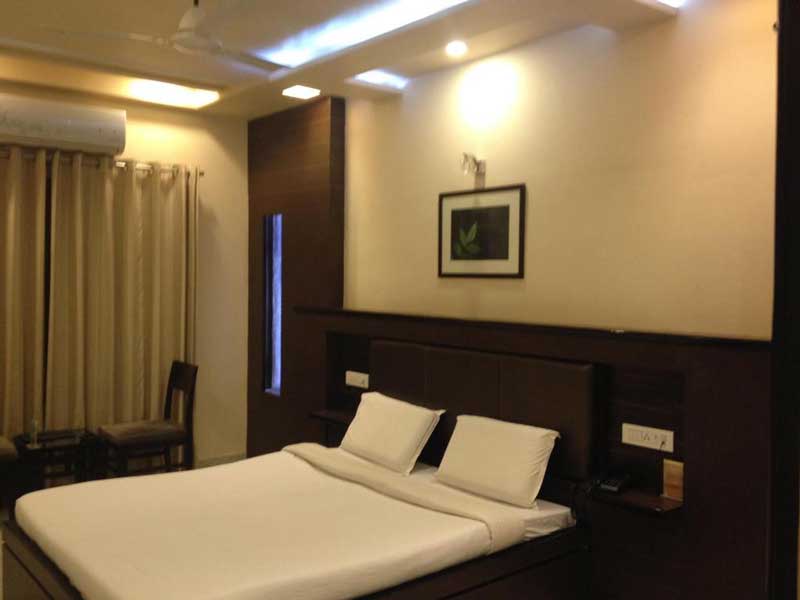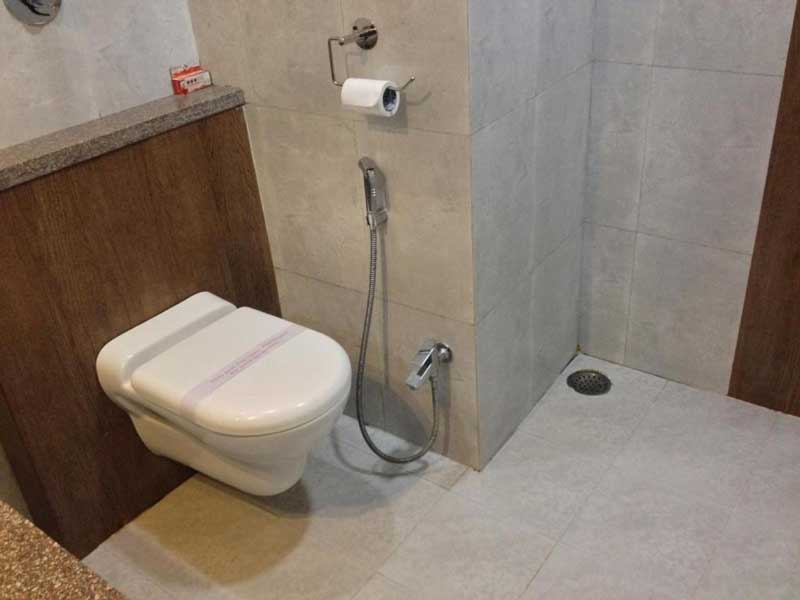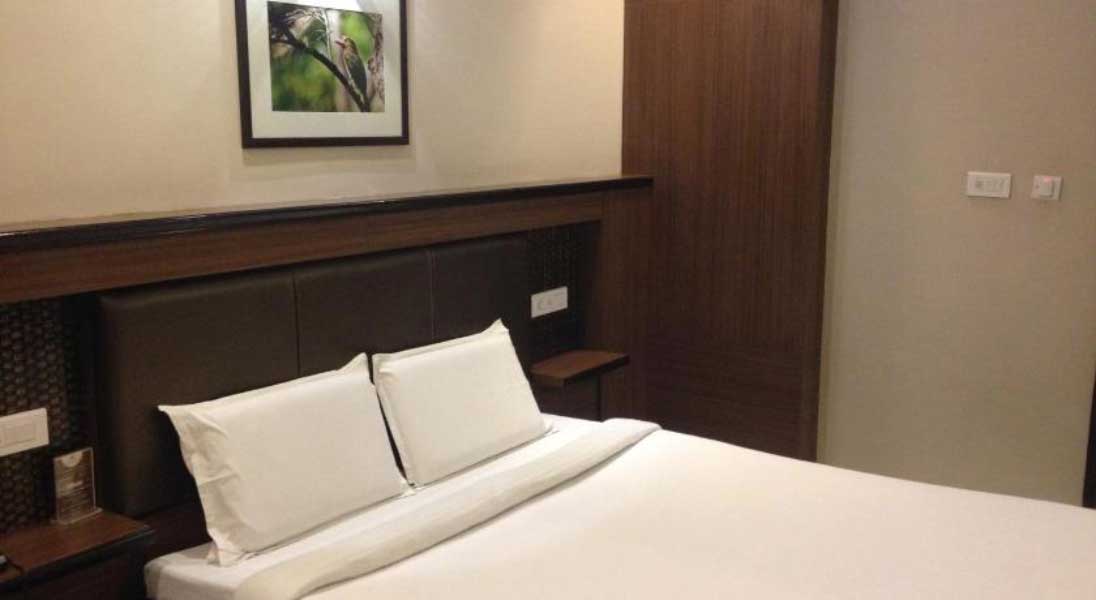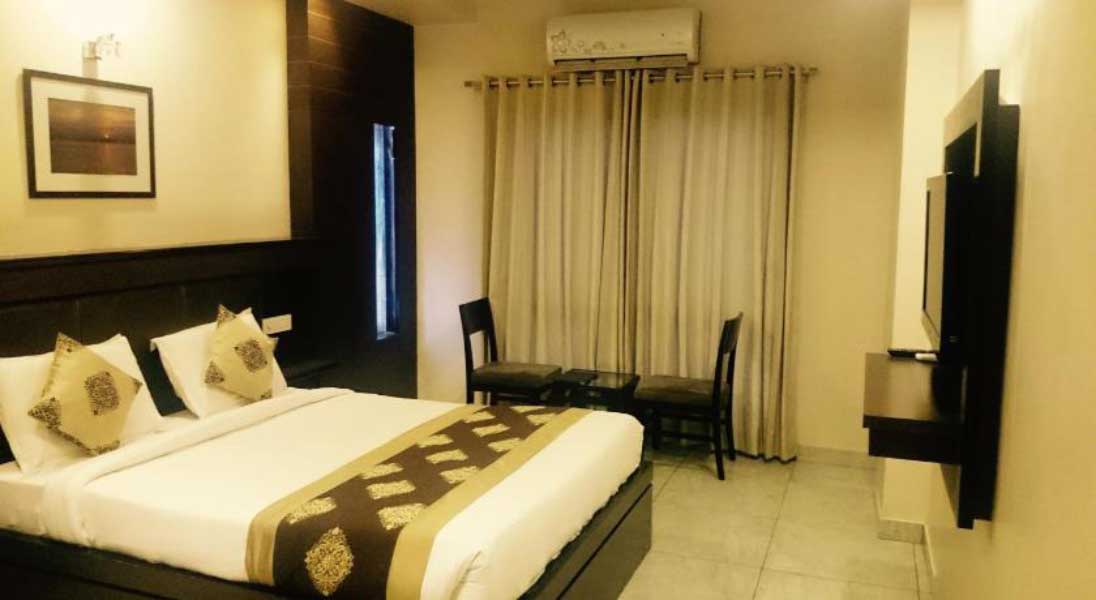 Free BreakFast Available
Login & Get
The Best Deals & Prices
Price Starts At :
1936
+ 232.32 taxes & fees
per room / night
Overview
Hotel Plaza Inn Ajmer Rajasthan is situated on Plaza Road at Diggi Chowk in Ajmer, Rajasthan. This hotel is a beautiful choice for visiting Ajmer as it is a budget hotels in Ajmer. Moreover, it is a near-prime market area. Due to this benefit, it is convenient to reach the city's famous restaurants, shopping areas, and pilgrimage sites.
Highlights of the Hotel
It is located 1 km away from Ajmer Railway Station.
This hotel in Ajmer provides free wifi access and enough parking space to its guests.
It is a pet-friendly hotel that is why it allows shaggy beings. One can visit Pushkar Fort and Pushkar Lake to witness the beauty of Ajmer. The hotel offers 18 master bedrooms and 16 double bedrooms.
To flavour Continental, Mughlai, South Indian, and fast food, one can visit Hotel plaza Inn Restaurant.
This hotel is one of the best 3 Star hotels in Ajmer, Rajasthan. The staff is very courteous and helpful, and the rooms are clean and refreshing. Hotel Plaza Inn maintains the protocol of covid-19 with social distancing and wearing masks and sanitisers properly.
Hotel Plaza Inn Ajmer provides a relaxation area beside the room. A flat-screen TV and a private bathroom are attached to each room.
Popular places near Hotel Plaza Inn
These are popular places near Hotel Plaza Inn Ajmer:-
Neemrana Fort Palace
This palace is located at the top of the grand Aravalli Ranges. This incredible traditional palace indeed leaves you enchanted. It will take you back to the past while walking through the corridors and open courtyard, praising the historical glory of this splendid ancient fort.
This hotel provides free wifi access, security 24-hour, laundry services, spa, gym, and a full-screen TV.
Ana Sagar Lake
It was established in the middle of 1135 to 1150 AD. Some further moderations were made to amplify the lake by the Mughal rulers, and this place is one of the finest places to visit in Ajmer.
This lake is an exciting picnic spot. An island is situated in between the lake.
On Aravalli hill near the lake, a circuit home is located that iis used to be British residency.
Nareli Jain Temple
Nareli Jain Temple is found at the corner of Ajmer, 7 kilometres from the centre of the town near Hotel Plaza Inn Ajmer Rajasthan. This temple is a combination of glorious tradition and modern-day architectural style.
On the above hill, 24 different miniature temples are placed. These 24 temples represent the Thirthankar's of Jains, which is also called 24 Jainalay.
Its opening timing is from 7 AM to 7 PM.
Ajmer Government Museum
It is settled within the Akbari Fort, Naya Bazaar, Ajmer. Ajmer Government Museum is one of the most famous historical places in Ajmer. This Museum protects an astonishing collection of artIfacts related to the rule of the Mughal Emperor Akbar.
The Museum's inscription collection makes it one of the most famed Ajmer tourist places.
It works between 12:00 PM and 8:00 PM on all days of the week, but it remains closed on Mondays.
Akbar's Palace and Museum
It is located near Hotel Plaza Inn Ajmer Rajasthan. These are furnished with an epigraph from Barnala as well as Pratihara sculptures of the 8th century. It is situated in the Dil-e-Haram Gardens of Ajmer.
It is one of the top tourist places. Although it was once situated in the ancient capital of Jaipur, this museum is home to obtained material from Riarh, Bairat, Sambhar, Nagar, and other destinations.
Best Restaurants near Hotel Plaza Inn
Excellence Restaurant
This restaurant is near Dargah in Ajmer. The atmosphere is excellent and relaxing. The restaurant is divided into two sections, on top is the fast-food section and meals are served in the lower area. It is neat, tidy and hygienic.
It has an extensive menu with lots of vegetarian and non-vegetarian options as well.
Maharaja Garden Restaurant
It is located near Madar Gate Road Hotel Plaza Inn Ajmer Rajasthan. The view of this restaurant is overwhelming. One can feel the royalty of this restaurant. They have good quality food, and they have an amiable and attentive staff.
The major attraction of this restaurant is its delicious food and extraordinary sitting arrangement.
Pehli Manzil Restaurant
This restaurant is located near Churi Bazar Purani Mandi, near Hotel Plaza Inn Ajmer. It has been structured and decorated magnificently. It is one of the finest restaurants for celebrations. They have mouth-watering food, which is appealing to the eyes as well.
The staff members are helpful and humble. Their service is excellent, and the ambience is outstanding, and it is close to a budget hotel in Ajmer.
Honeydew Restaurant
It is located near Railway Station, Ajmer. This restaurant has the best catering service and a very delicious all-time meal. It provides you with both ac and non-ac rooms.
This restaurant is famous for its non-veg and Chinese food. Also, many 3 star hotels in Ajmer are near this restaurant. It is very clean and hygienic with a refreshing atmosphere
Dawat Restaurant
This restaurant is located near Station Road, Ajmer. It has a warm environment with clean surroundings and delicious cuisines. The pleasant atmosphere and the fast service make your dinner the best at this place.
The hotel management is very attentive and helpful. The restaurant provides a large variety of food in a very pocket-friendly manner.