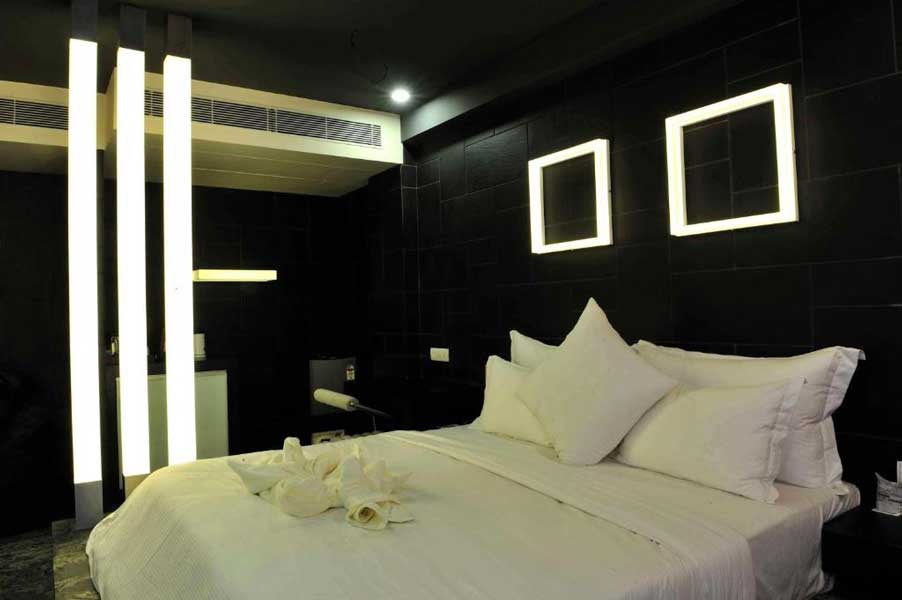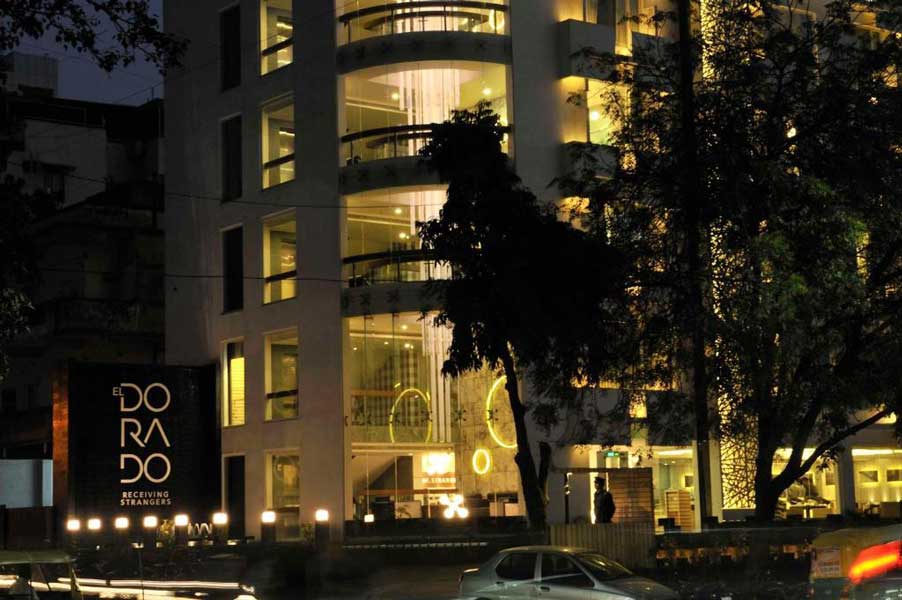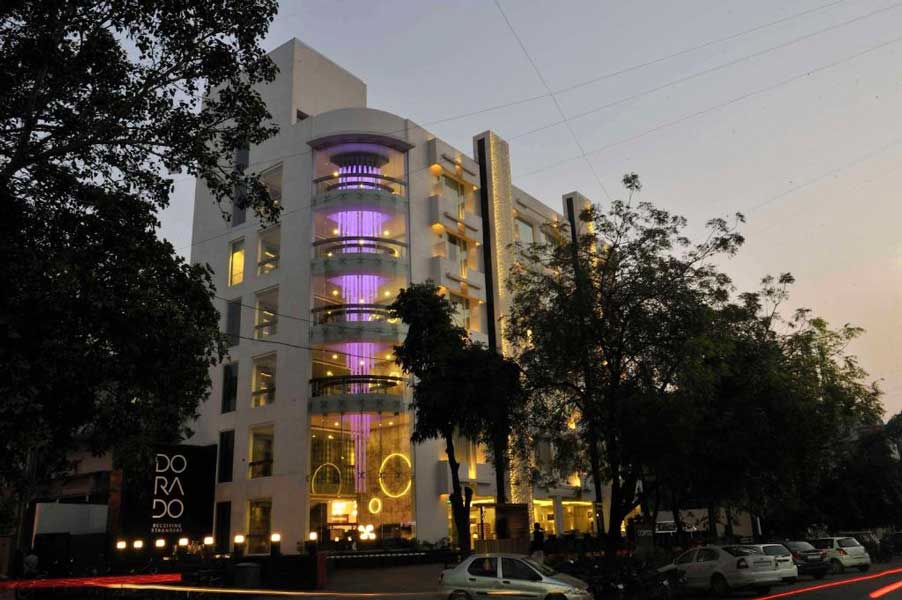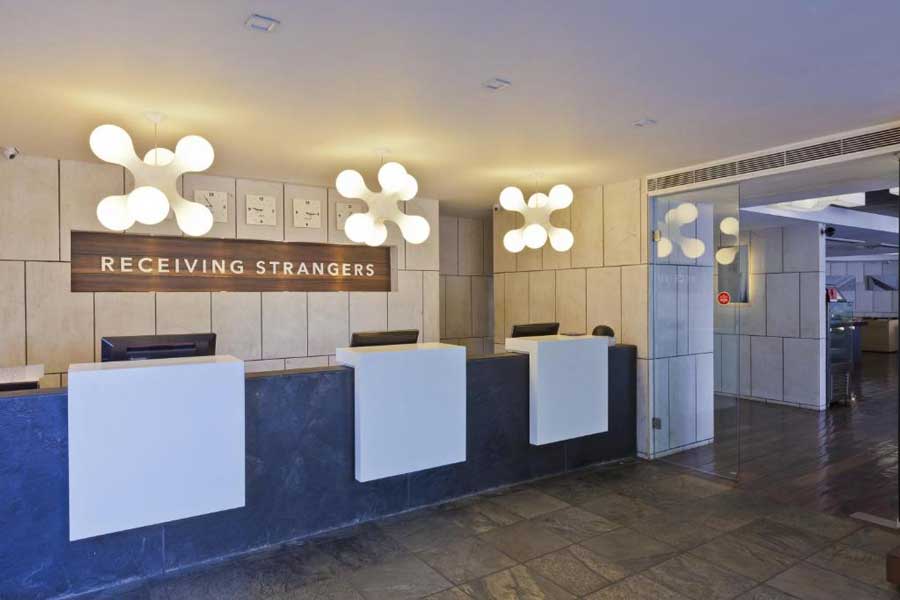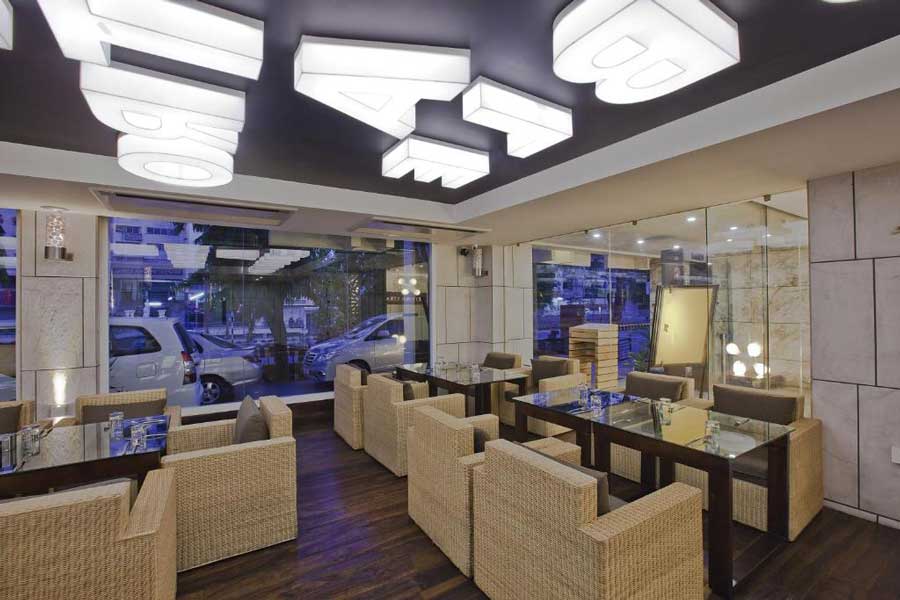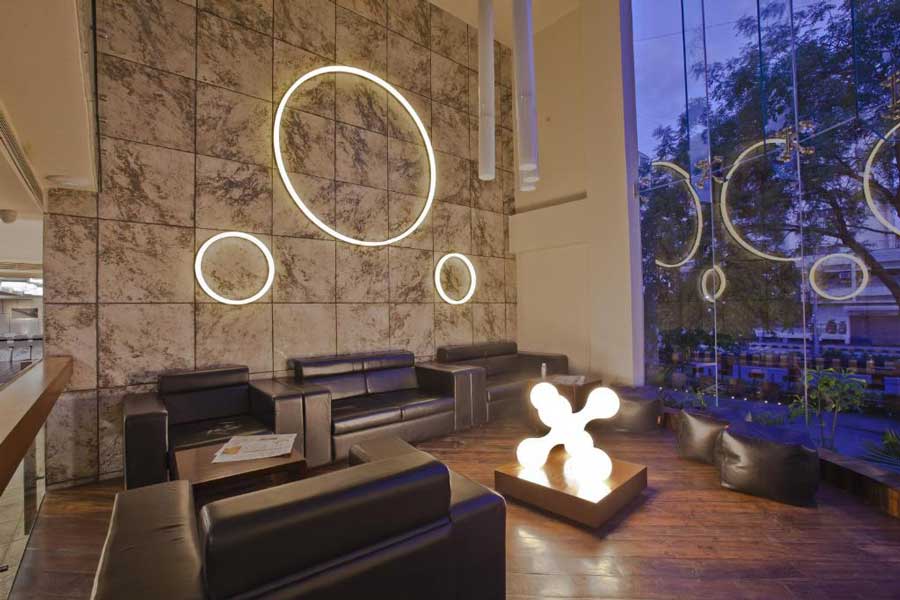 Free BreakFast Available
Login & Get
The Best Deals & Prices
Price Starts At :
2264
+ 271.68 taxes & fees
per room / night
Overview
Hotel El Dorado is a modern business hotel with 3 star facilities in the business center of Ahmedabad, Gujarat. Guests at hotels in Ahmedabad can enjoy a personalized experience with stylish interiors, a modern atmosphere, high-end facilities and impeccable service.
Hotel El Dorado Ahmedabad is the perfect destination for quality accommodation in Ahmedabad. Hotel Eldorado provides excellent services and extensive facilities for hotel guests, committed to ensuring that their stay is as comfortable as possible. This hotel is one of the most recommended budget hotels in Ahmedabad.
Highlights of the hotel:
El Dorado is a modern business hotel with three-star facilities, located in the center of Ahmedabad, Gujarat.
This hotel in Ahmedabad offers 40 rooms in total, all featuring an atmosphere of peace and harmony.
All rooms are equipped with air conditioning, free WiFi, a flat-screen TV, a work desk, a telephone and a kettle.
This hotel has an on-site restaurant, Aureato, which specializes in vegetarian dishes.
The hotel offers 24-hour room service, free WiFi in all rooms, 24-hour reception, express check-in and check-out, luggage storage and other first-class facilities.
This one of the famous 3 star hotels in Ahmedabad offer first-class leisure facilities, such as a hot tub, gym, sauna and steam room, which will make a stay truly unforgettable. Hotel El Dorado is a modern accommodation, and Art Deco offers multiple business services in the heart of Ahmedabad. The updated rooms add a mini-purpose, safe and living room. There are several meeting spaces equipped at the hotel. Other amenities in hotels in Ahmedabad include the sauna, gym, laundry, concierge services, private parking and 24-hour front desk. One of the best budget hotels in Ahmedabad also have an elevator on all floors. A free breakfast buffet is served each morning. There is also a coffee shop on site.
Places to visit
A variety of shopping malls and boutique shops surrounded this one of the famous 3 star hotels in Ahmedabad. Sardar Patel Stadium, Riverfront Park and Multiplex Gold City are less than a mile from the hotel. Here are some close attractions to El Dorado hotel in Ahmedabad:
Sidi Sayyed Mosque
This 16th-century mosque is a symbol of the architectural heritage of India and Africa, and it is just 1.7 km away from Hotel El Dorado in Ahmedabad.
Hutheesing Jain temple
This very elegant temple made of white marble has been a sacred place for many Jain families from generation to generation. It is just 2.7 km away from Eldorado Hotel Ahmedabad.
Bhadra Fort
Climb up to Badra Fort and have a bird's eye view of the old city. Badra Fort was built in 1411 after the establishment of Ahmedabad and is now home to the government offices and Kali Temple.
Alpha one mall
It is one of the main shopping centers in Ahmedabad, and its design is in line with the highly successful concept of a global urban center. Hotel El Dorado is just 3.8 km away from this beautiful mall.
Nearby restaurants
Aureate At Eldorado
Hotels in Ahmedabad have an on-site restaurant l which serves Italian, Indian. Mexican and Chinese. It costs almost around INR 250-999.
Navin Chavana and Sweet Mart
Navin Chavana & Sweet Mart, founded in 1955, is a leading company in confectionery stores in Ahmedabad. This well-known institution serves as a one-stop destination for clients from Ahmedabad and other regions.
The Chocolate Room
Chocolate Room India provides all customers with high-quality and natural-made chocolate desserts. They serve Chocolate Avalanche, Kit Kat Shake, Sizzling Brownie, Pancakes, Hot Chocolate, Desserts.
Natural Ice cream
This place is known for family, friends, good options with good flavor. With some popular dishes: Jackfruit ice cream, coffee walnut, tender coconut ice cream, waffle cone ice creams etc.
Mint café
This café is just 0.3 km away from Hotel El Dorado in Ahmedabad. They serve Italian, Asian and Indian with good costs.