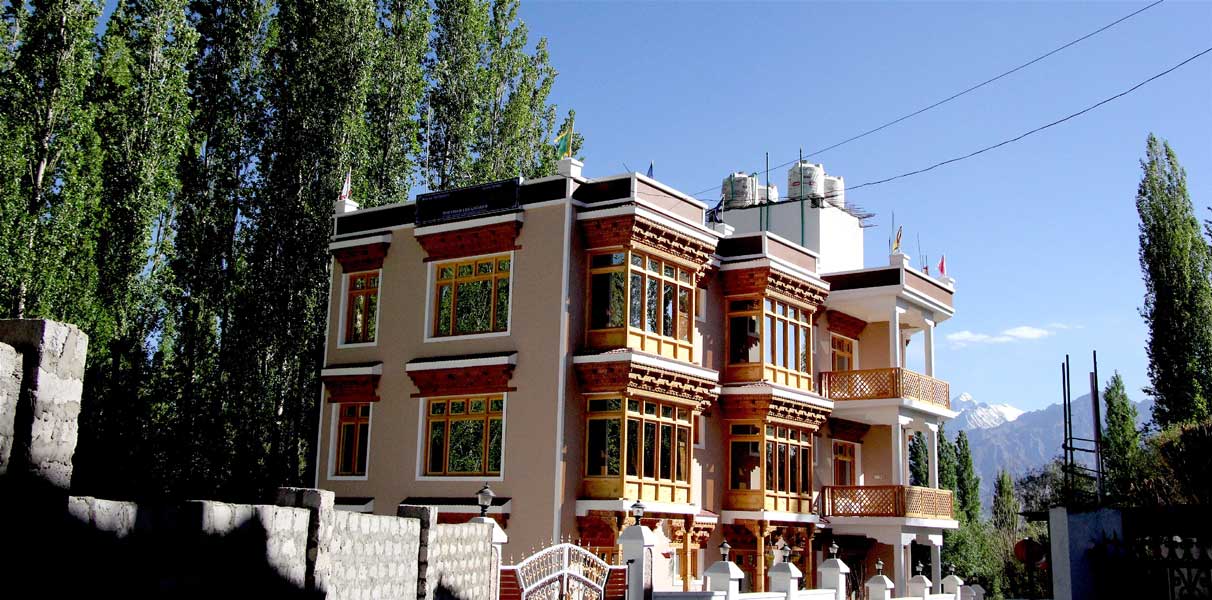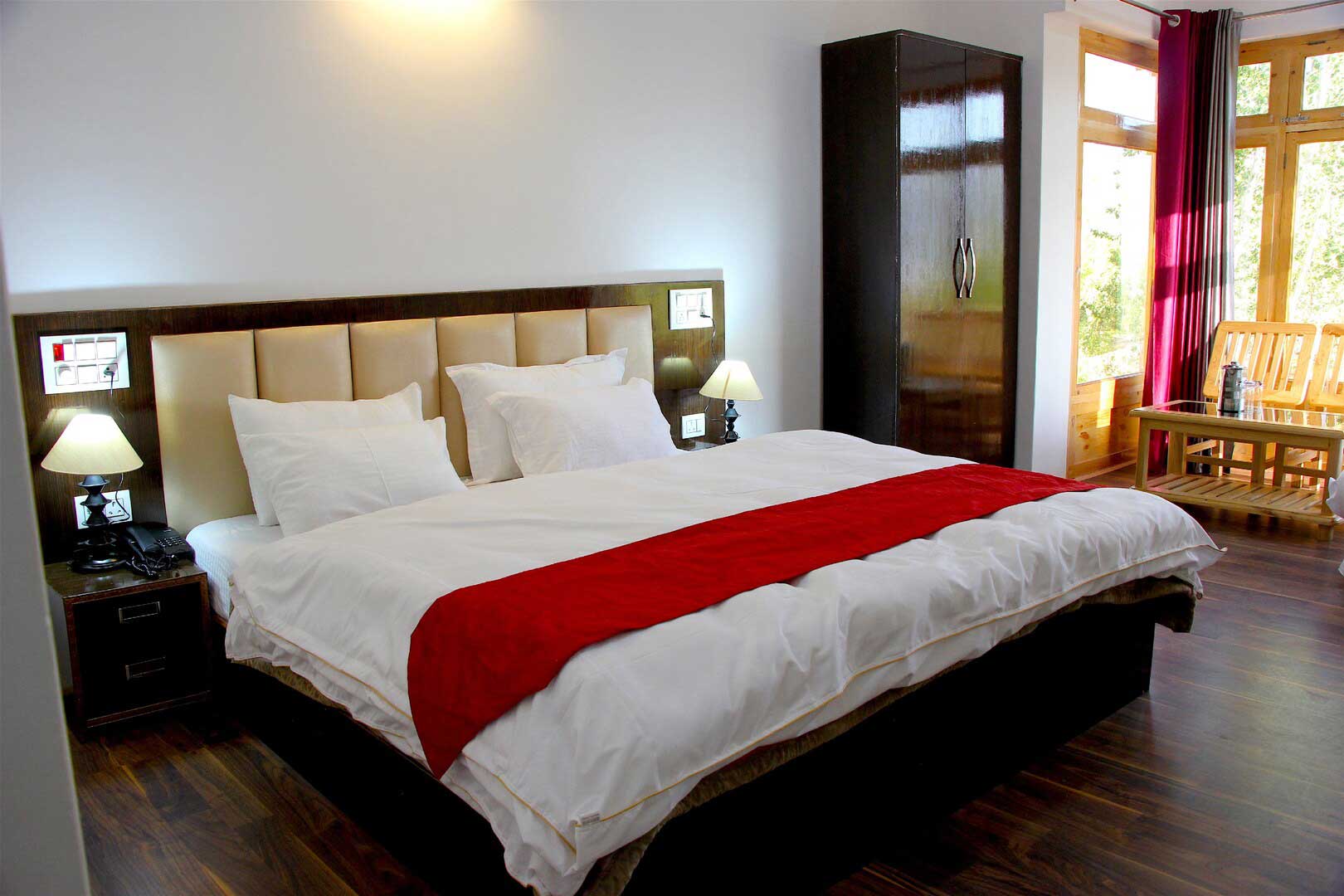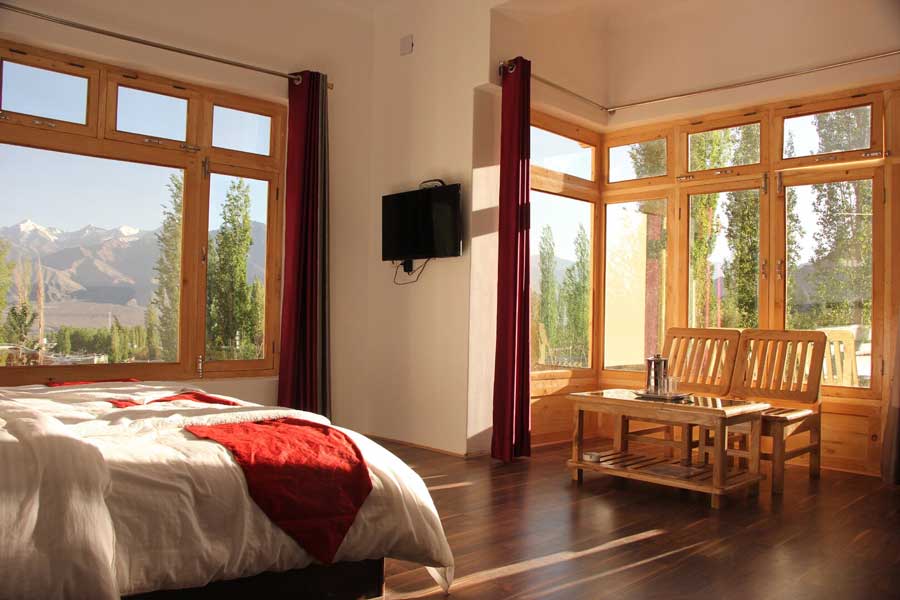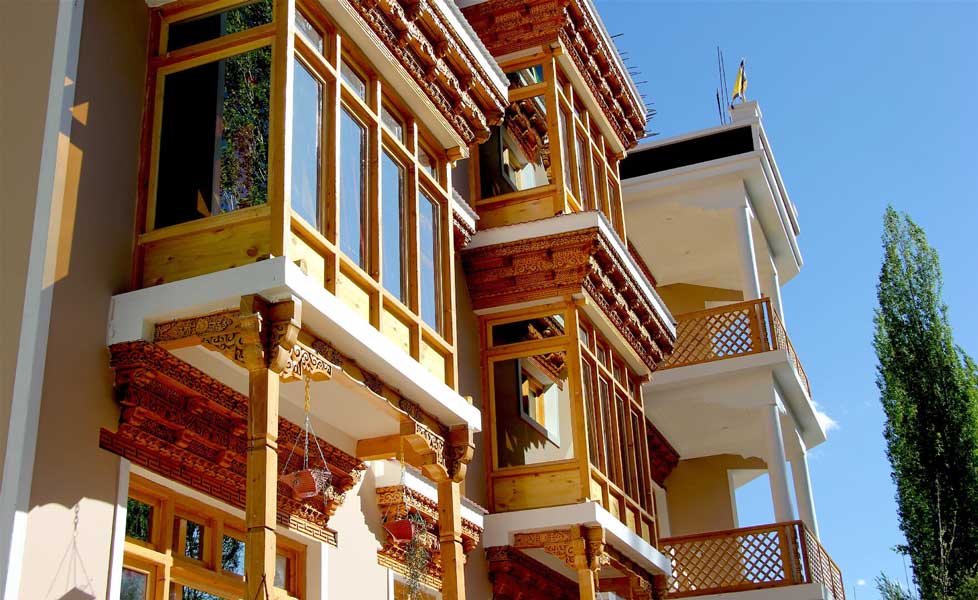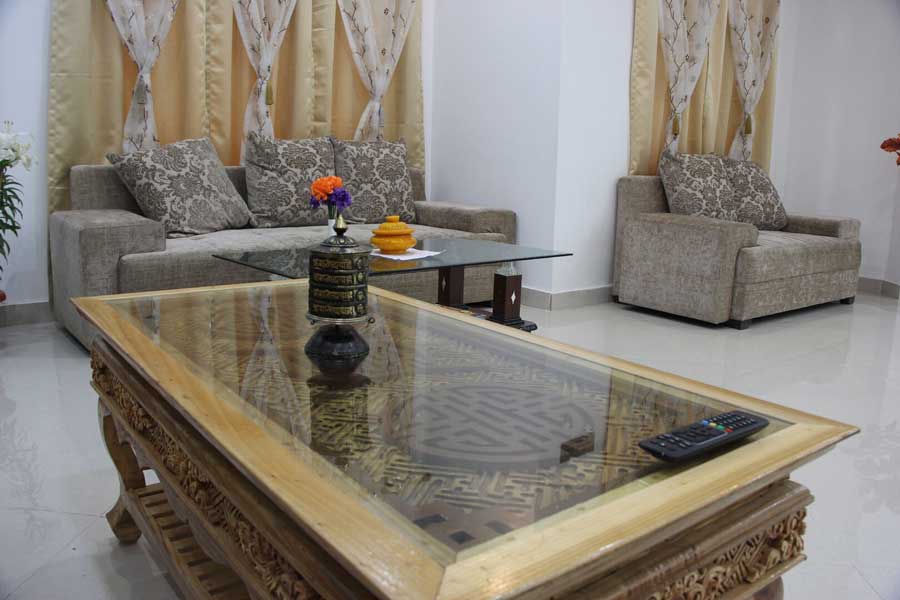 Free BreakFast Available
Login & Get
The Best Deals & Prices
Price Starts At :
4874
+ 584.88 taxes & fees
per room / night
Overview
Hotel Kangsing is a budget hotel in Leh. This is a family-owned small hotel and is one of the best hotels that promises a comfortable stay at affordable rates. The hotel takes the initiative in spreading awareness about the regional ecosystems and culture to the guests.
This hotel is one of the cheap hotels in Leh but leaves no stone unturned in providing the best of the facilities to its guests. The hotel is also wheelchair accessible, making it suitable for elderly and disabled guests. It is located only 700 m from the center of the city of Leh.
HIGHLIGHTS OF THE HOTEL
Hotel Kangsing Leh is conveniently located near the center of Leh, at just 0.7 km. It is in the Jammu and Kashmir region, Fort Road. The hotel lies close to various popular places like Shanti Stupa, Prayer Wheel, and Zorawar Fort.
There are 50 multi-facility rooms in the hotel. There are two types of rooms.
All the rooms are equipped with a wardrobe, TV, free wifi, and a private bathroom. The bathrooms are fitted with showers and come with toiletries.
The hotel owns a multi-cuisine restaurant where the guests can enjoy a sumptuous meal in the comfort of the posh dining area.
Kangsing, one of the finest hotels in Leh Ladakh, offers numerous facilities. Some of them are outdoor and terrace gardens, separate smoking rooms, an airport shuttle, a balcony, a restaurant, and an elevator.
The guests can expect a comfortable and affordable stay at this hotel. The hotel offers amenities like free wifi in some areas of the campus, free breakfast, complimentary self-parking, a 24*7 front desk service, housekeeping, and room service. The price ranges from around 2,000 to 5,000.
POPULAR PLACES NEAR HOTEL KANGSING
Despite being a budget hotel in Leh, Hotel Kangsing offers a stay, making the guests want to stay longer. But the hotel is surrounded by various places that one must visit while in Leh.
Nubra Valley
Nubra valley is known for its beautiful orchards and scenic beauty. The tourists of Leh specially visit this place for its breathtaking natural beauty. It is popularly called the Orchard of Ladakh. Being just 5 minutes walk from Hotel Kangsing Leh, it is a must-go place.
Prayer wheel
A part of Buddhist culture, the Prayer Wheel is moved by the people to pray to their god. It resonates with the faith and offers peace and soothe to the visitors.
Hazara Arts Leh
It is one of the shoppers' destinations for the crafted artworks of traditional Kashmiris. One can get from the cashmere shawls to wood-cutting art pieces at this place.
Zorawar Fort
Once owned by the brave warrior, General Zorawar Singh, the historical fort is worth visiting if you find a thrill in history. It houses several proofs of the great history of the war and the place. It is just 700 m from Hotel Kangsing Leh.
Shanti Stupa
It is one of the 7 Shanti Stupas that belong to Buddhism. The tourists find it peaceful and serene here. The charming views surrounding the stupa adds to its beauty.
BEST RESTAURANTS NEARBY
Hotel Kangsing Leh houses a well-maintained restaurant. Of the other hotels in Leh Ladakh, this hotel offers excellent food that makes its guests crave more. However, several other restaurants around this hotel have mouth-watering tastes.
The Tibetan Kitchen
At 6 minutes walk from the hotel, this restaurant serves Chinese, Indian, and Tibetan cuisines and local cuisines. They also have menus for vegans along with vegetarians.
Chopsticks Noodle Bar
This place is 850 m away from Kangsing, is one of the finest cheap hotels in Leh. It is a great place to eat if you are looking for any of these: Chinese, Indian, Asian, Tibetan, Thai, Indonesian, and fusion food. No worries if you are vegetarian or vegan or look for a gluten-free menu. All your food concerns find a solution here.
Dreamland Restaurant
A pocket-friendly restaurant with options like Indian, Chinese, vegan, international, and Asian food is a must-eat place. Hotel Kangsing is 1 km away from here.
Bon Appetit Restaurant French Bakery
If you always look for a different taste, then this place is for you. Here you will get French and Indian food to curb your hunger and your craving. This is 1.4 km away from Hotel Kangsing Leh.
Gyap-Thago heritage Home
If you are in Ladakh, you must taste its traditional recipes. Here you will get to savor the delight of the traditional menu of Ladakh.