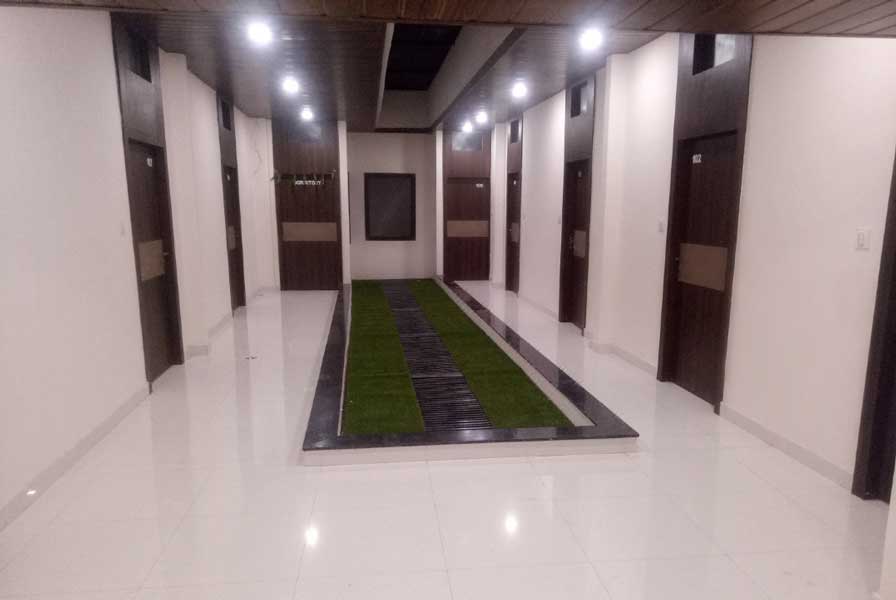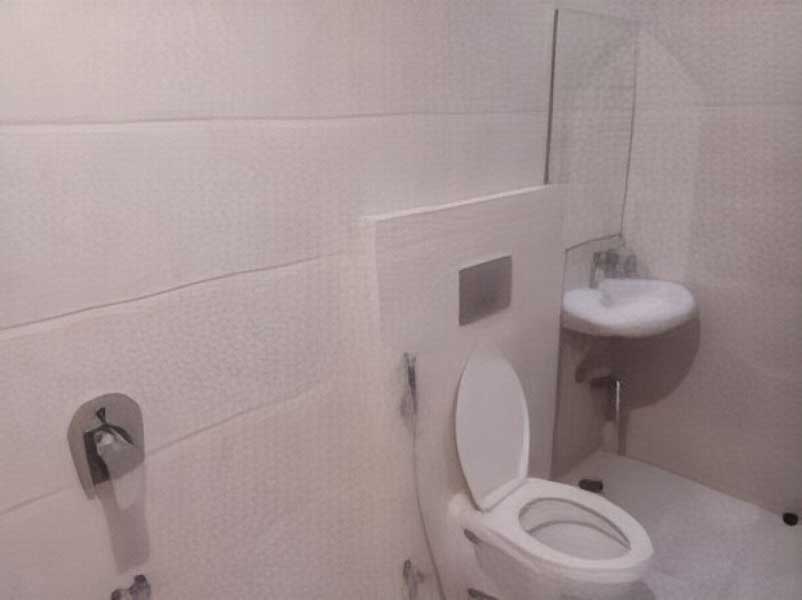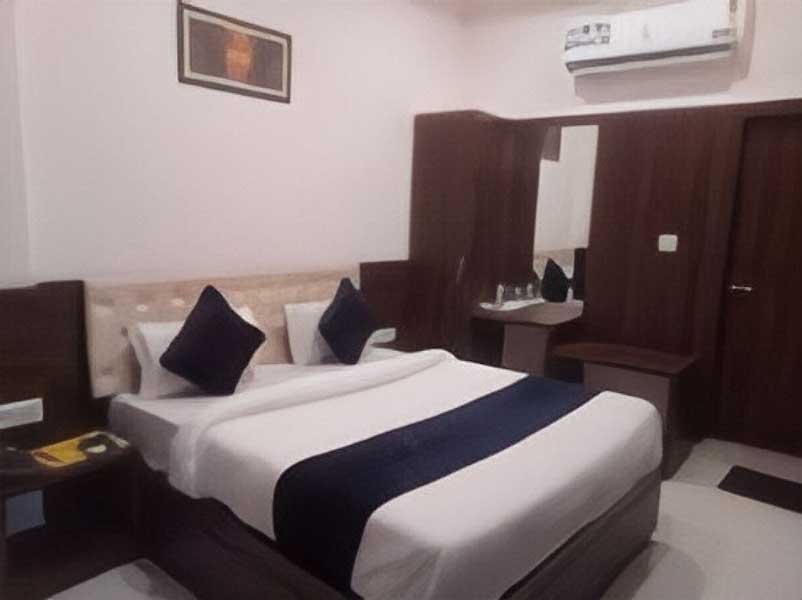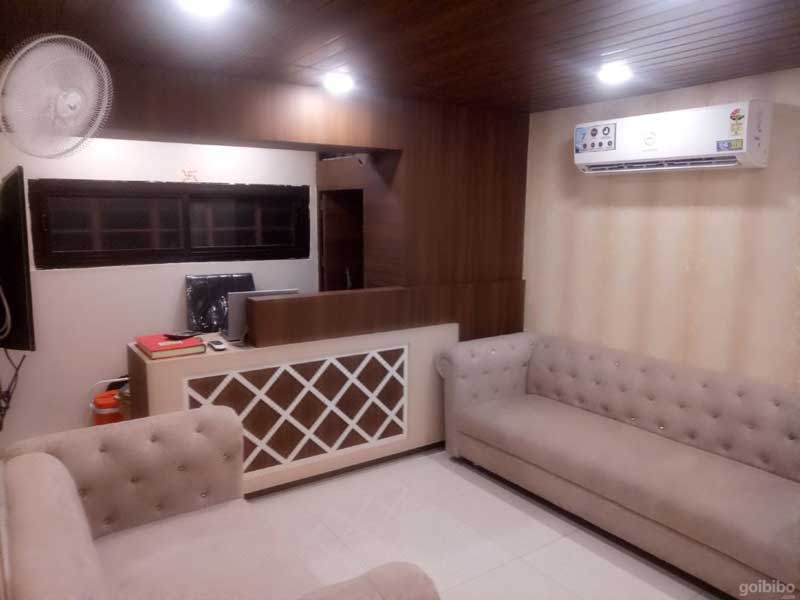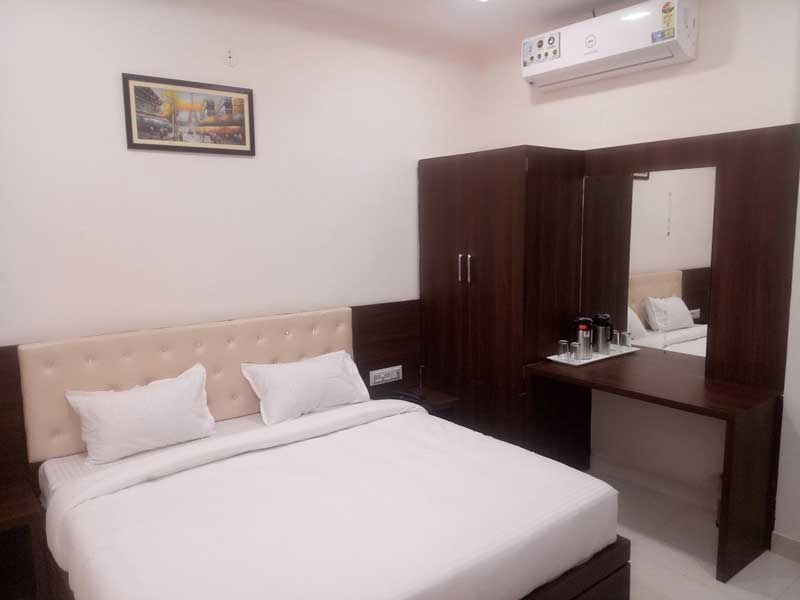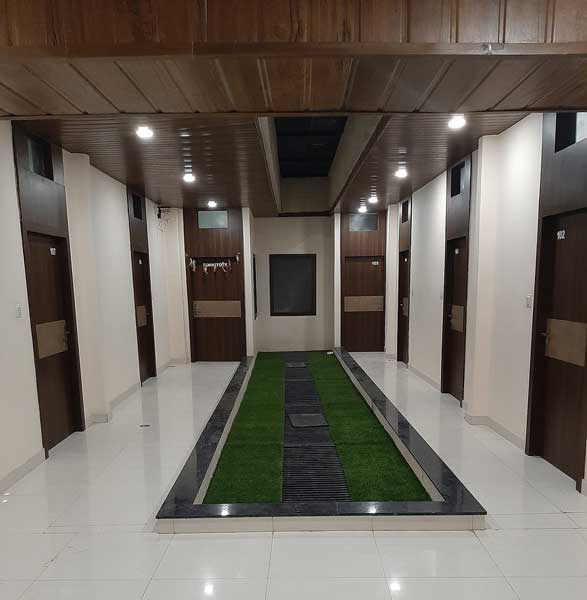 Free BreakFast Available
Login & Get
The Best Deals & Prices
Price Starts At :
693
+ 0 taxes & fees
per room / night
About Hotel Prestige Ajmer
Overview
For all the thrifty travelers out there, this budget hotels in Ajmer, the Hotel Prestige Ajmer, is one of the best hotels in Ajmer. At a distance of just 250 meters from the Ajmer Railway Station, this hotel in Ajmer is located in the city's heart with every attraction available at a hand distance. Moreover, owing to the location of Hotel Prestige, it provides its guests with great connectivity with the closest airport, Kishangarh Airport, at a distance of 32.7 km. Moreover, some of the suites offer a view of the majestic Aravalli Ranges, which indeed is a sight to behold.
Highlights of the Hotel
Amenities - Hotel Prestige Ajmer Rajasthan provides quite a lot of amenities to its guests. Some of them being, Free Parking, Free High-Speed Internet (Wi-Fi), Children Activities, Restaurant, Car hire, Air Conditioning, Room service.
Rooms - Even for a cheap hotel in Ajmer, Hotel Prestige provides great quality rooms and scenic views to its guests. Every room is equipped with all the basic features of the day and some additional ones too. The different types of rooms at Hotel Prestige are: -
Dormitory with Shared bathroom of 288 square feet along with a study room (several payment options are available depending upon the package you choose)
Standard room with shared bathroom of 132 square feet with a City View (several payment options are available depending upon the package you choose)
Executive A/C Room with attached bathroom of 150 square feet (several payment options are available depending upon the package you choose)
4 Bedded Suite Room of 100 square feet (several payment options are available depending upon the package you choose)
Food: At Hotel Prestige, there is no on-site restaurant, but the market around the hotel will provide you with the best of dishes and varying economies are available at every corner.
Facilities - An array of facilities are provided at Hotel Prestige. Some of them include: 24-hour front desk, Round the clock room service, High-Speed Internet (Wi-Fi), Free toiletries, Flat-screen TV
Popular places near Hotel Prestige:
Ajmer Dargah
The Ajmer Dargah is a sufi tomb which has the grave of the revered Sufi saint Moinuddin Chishti. It was built back in the day by Humayun, ever since then the site has been of great popularity and belief not only among the locals but people all across India. The site is located approximately 1.4 km from Hotel Prestige, your hotel in Ajmer.
Pushkar Lake
At a distance of around 14 km from Hotel Prestige Ajmer, Pushkar Lake, is the site of the renowned Pushkar Fair. It holds great religious beliefs as pilgrims from all over the world look to take a dip in the holy waters of Pushkar Lake to attain salvation. The Pushkar Fair held at this place exhibits the vibrant culture of the state of Rajasthan.
Akbar Fort & Museum
It is one of the most popular sites to visit when in Ajmer. Once the royal residence of Prince Salim, and has now been converted into a museum in an attempt to preserve the antiques of the bygone era. Moreover, this museum is located at an approximate distance of 1.1 km from Hotel Prestige Ajmer.
Pushkar Valley View Point
At a distance of 6.9 km from Hotel Prestige Ajmer Rajasthan, this valley is located while travelling from Ajmer to Pushkar and offers breath-taking scenic views over the huge landmasses. It is a famous tourist spot for the spectacular views of the Pushkar Valley and the Aravalli ranges.
Ana Sagar Lake
Ana Sagar Lake is an artificial lake spread over 13 kilometers. Built in the 12th century by the grandfather of Prithviraj Chauhan, the island in the center of the lake is the focal point of attraction among tourists. Tourists often hire boats and ride to the island in the middle to spend time with their families over friends looking at the scenic views. It takes merely 10-15 minutes to reach this lake from Hotel Prestige Ajmer Rajasthan.
Best Restaurants Near Hotel Prestige
TRM Restaurant
It is a perfect place for tourists searching for delicious vegetarian food after an entire day of exploring the majestic city of Ajmer. The restaurant provides a great ambiance and setting for friends and families. Chinese, Indian and Fast food are some of the cuisines available at the restaurant. The TRM Restaurant is just 1.4 km away from Hotel Prestige Ajmer Rajasthan.
Pehli Manzil Restaurant
A people's favorite in the city of Ajmer, this restaurant is famous for its indigenous food, specifically, its Maharajah Thali which is a must-try for all of those looking to get a taste of Rajasthani food. This restaurant is just a 5-minute walk from Hotel Prestige.
Tiko's
This café in Pushkar offers multi-cuisine food to its guests, such as Italian, Israeli, Asian. The café is around 13.5 km from Hotel Prestige Ajmer Rajasthan and is a cool hangout place for tourists enjoying the scenic view of the mountains.
Rasoi - The Train Restaurant
Arguably the best outlet in the whole of Ajmer serving Italian and Indian cuisine. This restaurant is shaped like a train. The locals often refer to it as The Train Restaurant. Rasoi is located at a distance of just 1.2 km from your budget hotel in Ajmer, Hotel Prestige. Rasoi is a great option if you crave a slice of a pizza or a quick bite of some Indian snack.
Lemon Balm
A rooftop restaurant located at a distance of around 6.6 km from Hotel Prestige specializing in North Indian cuisine, there aren't many like this in the whole of Ajmer. Apart from these few restaurants, there are more than ten other good quality restaurants near Lake Vinora, which speaks leaps and bounds about this hotel's great location, considering that it is a very cheap hotel in Ajmer.