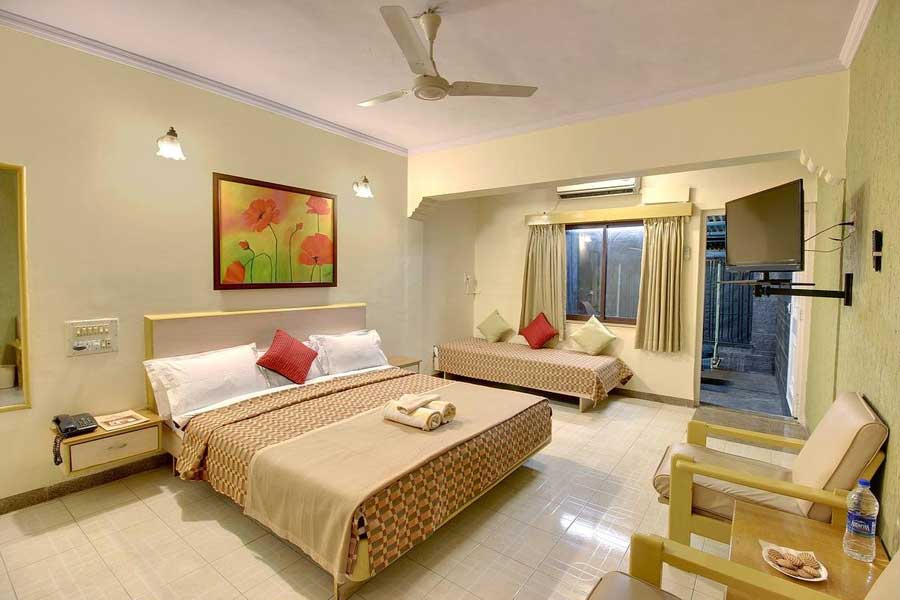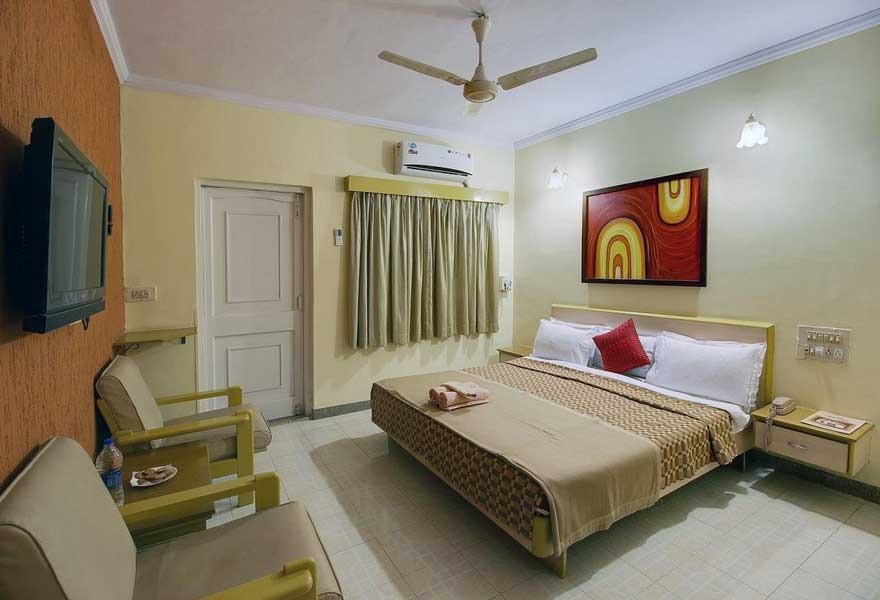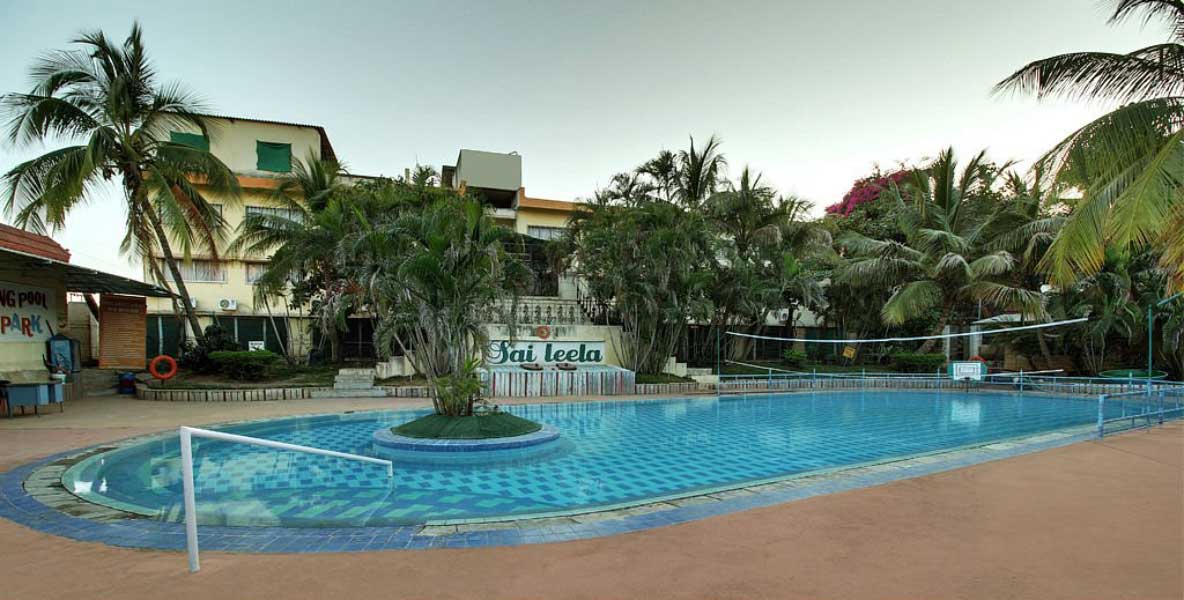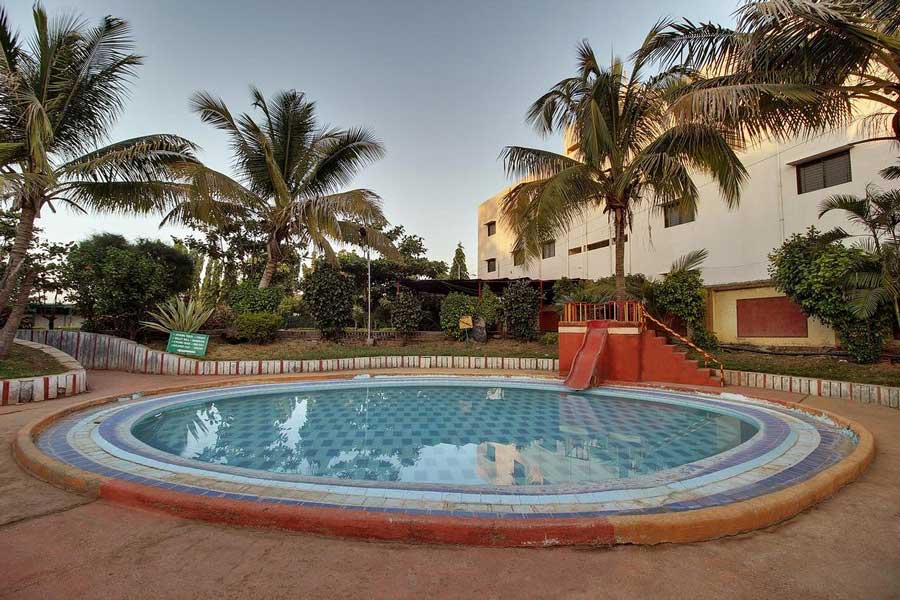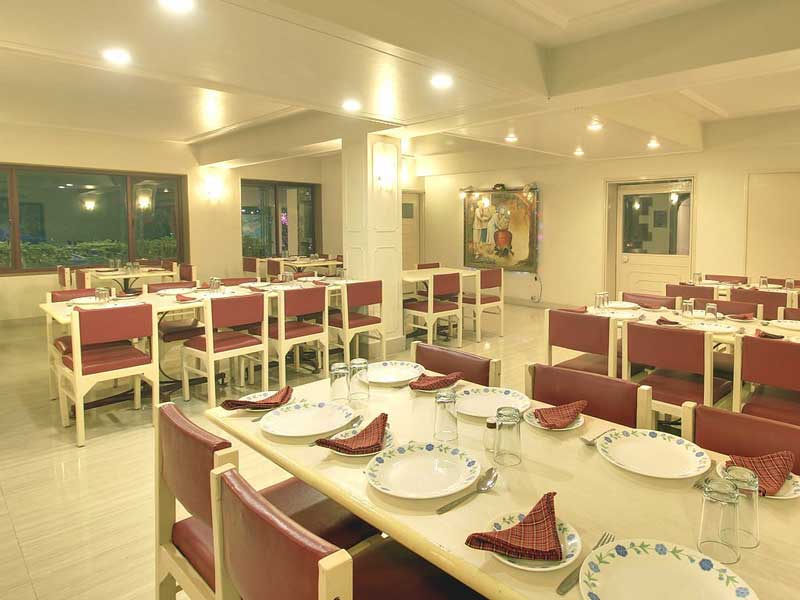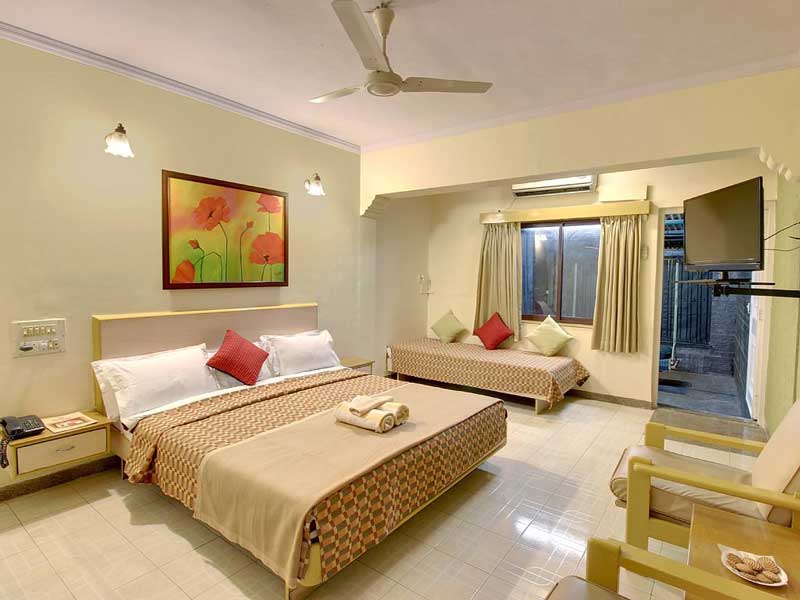 Free BreakFast Available
Login & Get
The Best Deals & Prices
Price Starts At :
3025
+ 363 taxes & fees
per room / night
Overview
Hotel Sai Leela Shirdi, located 300 meters away from Sai Samadhi Temple Shirdi, has a pleasing ambiance for the devotees to relax and refresh in an outdoor swimming pool. Experience the spirituality of the central Shirdi and the omnipresence of Sai Baba. The merit of this 4-star hotel in Shirdi is the locality, and the temple is just five minutes walk away. On accommodation, Asian breakfast is also made available by Hotel Sai Leela. The resort is connected well to the road serving Ajmer. One of the best hotels in Shirdi near the temple.
HIGHLIGHTS OF THE HOTEL
Located on Pimpwali Road, the hotel is within a 5 km range of Shirdi Bus Station and Sainagar Shirdi Railway Station. Phool Market and Dange Market are close to the resort too, where you can explore the holy and spiritual lanes of Shirdi.
Room options available to the guests are; Standard AC Room and Deluxe AC Room.
Room amenities available at the hotel are made for relaxing and be refreshed for morning prayers.
Hotel Sai Leela, a luxury hotel in Shirdi, has an in-house restaurant, and travelers applaud the variety of dishes.
Facilities offered by the hotel for leisure activities and comfortable stay are Luggage Storage/Assistance, Lawn, Living Room, Game Room,24-hour Assistance, etc.
Safety guidelines are followed strictly during COVID-19. All rooms are disinfected before the arrival of guests; sanitizers are installed in the lobby. Masks are available on request.
POPULAR PLACES TO VISIT NEAR HOTEL SAI LEELA
Samadhi Mandir Shirdi-Built in 1922 by Shrimant Gopalrao, Samadhi Mandir is the first destination for travelers in Shirdi. White Marble of Sai Baba was established in 1954. It receives approximately 50000 devotees every day in search of divinity and tranquillity.
Dwarkamai Mosque, Shirdi-Sai Baba mainly resided at Dwarkamai Mosques during his 60 years in Shirdi. The Dhuni-was lit by Sai Baba and the wood ash is said to have healing powers.
Gurusthan, Shirdi-Gurustan, where Sai Baba was first seen at 16 years, was called Bal Yogi. Sai Baba's Guru is said to have laid there. Gurusthan has a photo of Sai Baba and a Shivalinga within.
Chavadi-It is a place Sai Baba stayed a few nights because of heavy rains in Shirdi and the destruction of Dwarkamai due to heavy rainfall in Shirdi. The Chavadi is a public building that is now popular among devotees due to the Palki that carries Baba's photographs and parkas.
Sai Tirth Theme Park, Shirdi-The place in Shirdi is based on tech storytelling; it has a big screen where you can watch the Kathas of Shirdi Sai Baba's life; the theme park is becoming popular with the devotees for a beautiful devotional experience.
BEST RESTAURANTS HOTEL SAI LEELA SHIRDI
Sai Sagar Food Court-Serves Indian Cuisine and Fast Food at an affordable price and is located conveniently near Samadhi Temple.
Location-3.1 km from Hotel Sai Leela Shirdi
Blue Coriander- Serves Indian And Chinese Cuisine with a pleasing ambiance and a place to enjoy meals with your family.
Location-1.8 km from Hotel Sai Leela Shirdi Maharashtra
Sai Bhog Restaurant-Serves Indian and Chinese, made for people who want to have vegetarian food. Location-1.2 km from Hotel Sai Leela Maharashtra, hotels in Shirdi
Hotel Sai Amrut-Specialized in Indian cuisine, you can have pure vegetarian food here. Location-1.8 km from Hotel Sai Leela 4 star hotel in Shirdi
Ahimsa-The Vegan Cafe- It is a vegan cafe for people who believe in the vegan diet. It has more healthy delicacies to serve its guests.
Location-3.1 km from Hotel Sai Leela luxury hotel in Shirdi