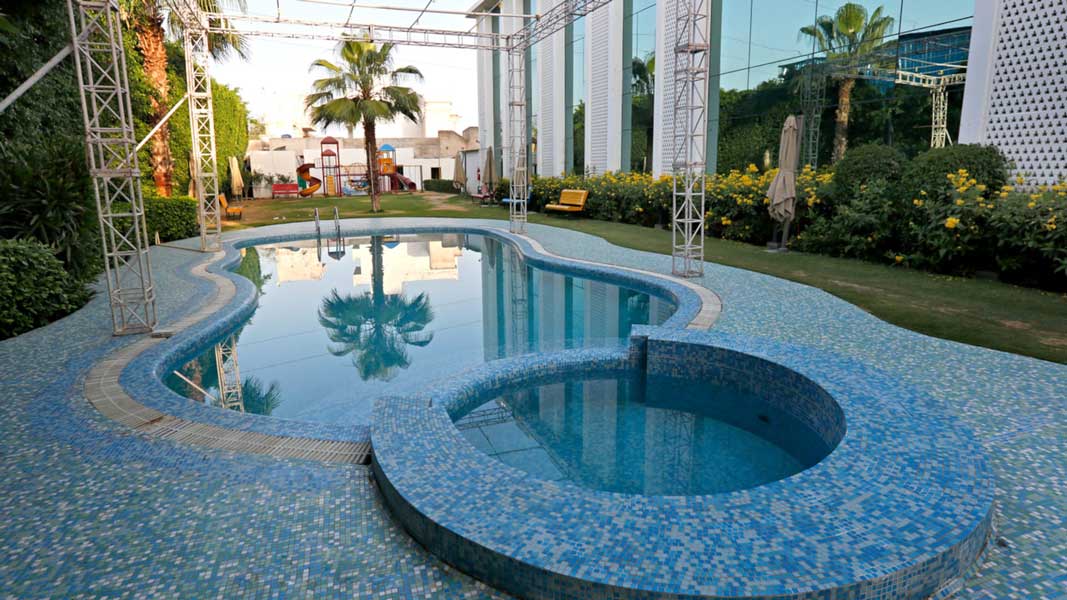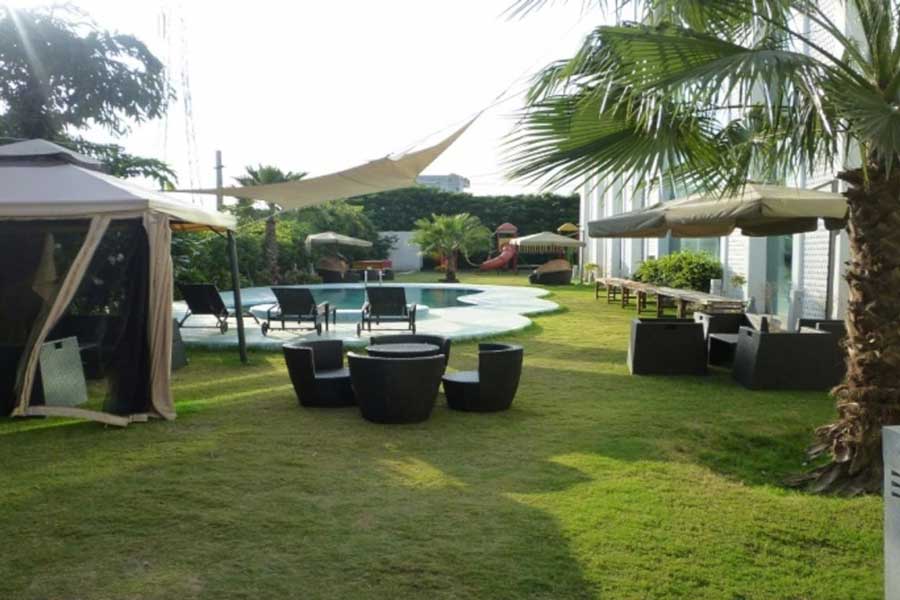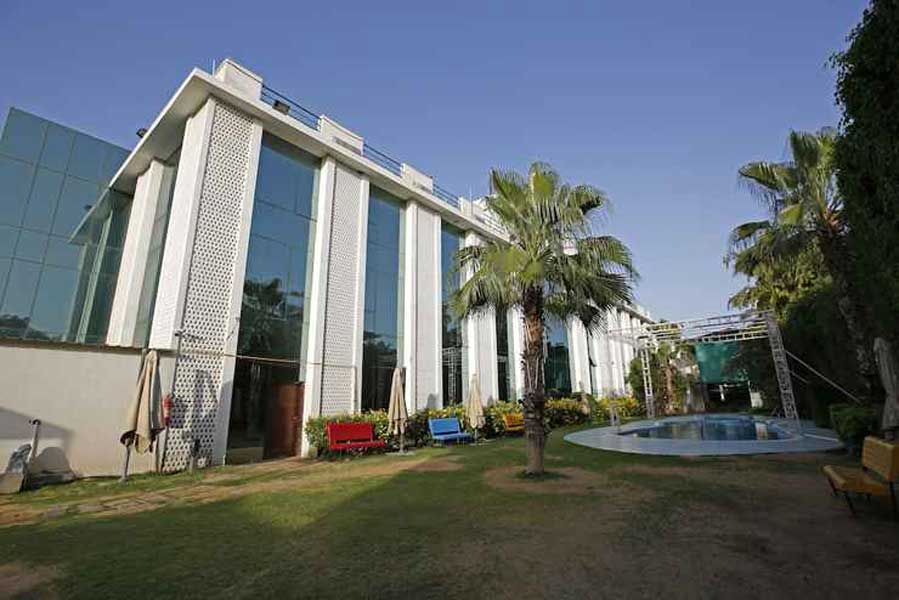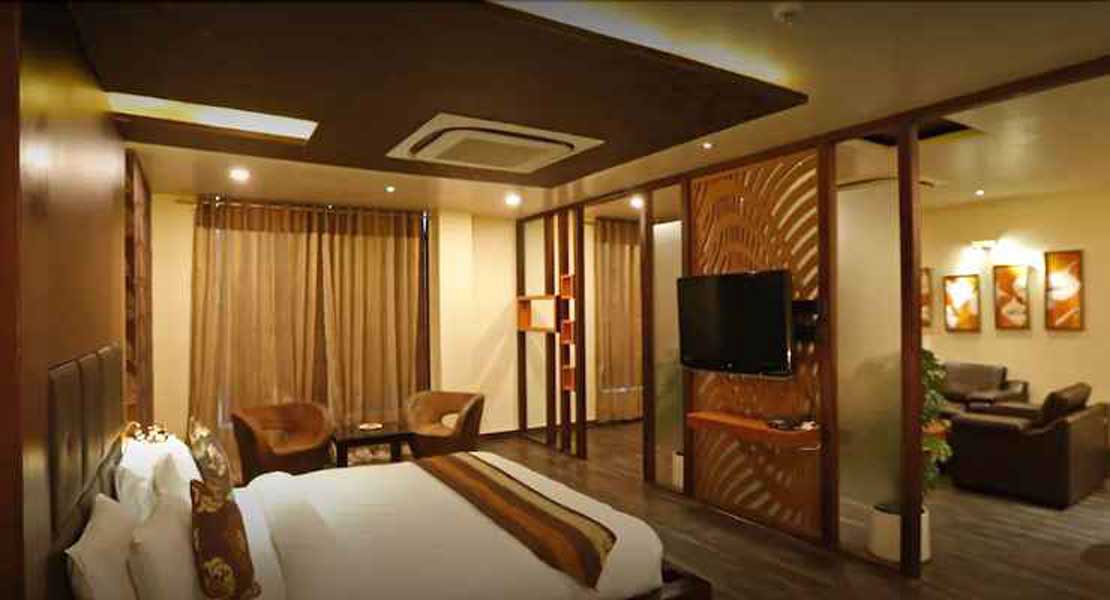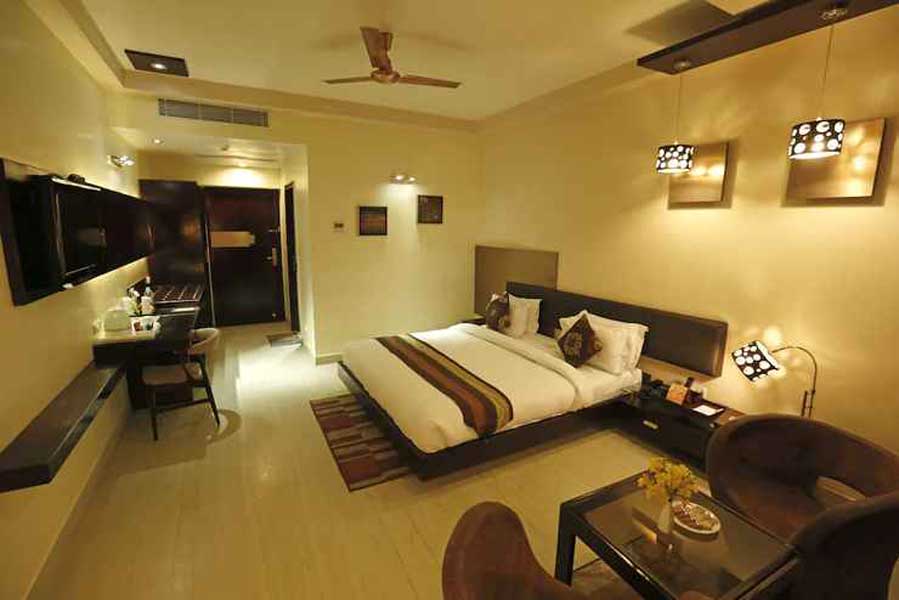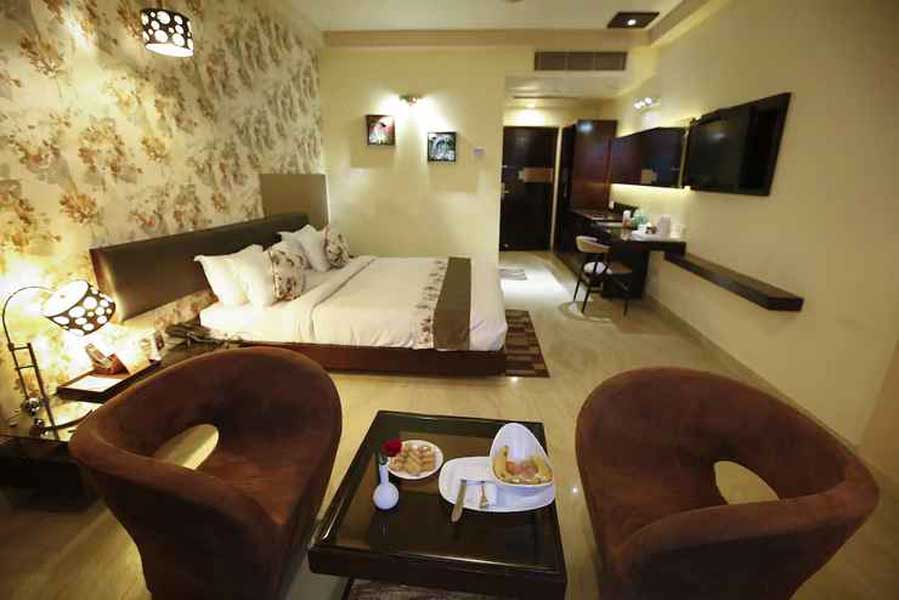 Free BreakFast Available
Login & Get
The Best Deals & Prices
Price Starts At :
5499
+ 659.88 taxes & fees
per room / night
Overview
Paradizzo Resort Ajmer is situated in Ajmer. The resort is at a very close distance of 8.3km from Ajmer Bus Stand and Ajmer Junction Railway Station. Guests can visit the famous Nareli Jain Temple nearby that has impressive architecture and mark other small temples. Paradizzo Resort offers a pleasant stay. It is an affluent resort within the lap of Aravali ranges.
Highlights:
The 4 star resort in Ajmer is located in Ajmer near Ajmer Railway Station.
It has been rated as 4.4/5, and the tourists also like the view from this Palace.
This resort facilitates a swimming pool, a fitness gym/workout place, free WIFI, a flat-screen TV, a private bathroom with complimentary toiletries, a shower, reading lamps, a newspaper, complete air conditioning, doctor on call, and an on-site restaurant.
One can visit TRM Restaurant to taste the best food in town.
It also offers hand sanitizers, masks and checks the temperature before entering the resort.
The Paradizzo Resort in Ajmer, whose name itself is a synonym of a luxury resort in Ajmer, touches you with an everlasting feeling of euphoria. The beautiful landscape with a charming garden and a lagoon-shaped swimming pool is awe-inspiring. The hilly surroundings add glamour to the grandness of the resort.
Popular Places Near Paradizzo Resort
Nareli Jain Temple
Nareli Jain Temple is located at the corner of Ajmer, 7 kilometres from the center of the town near Paradizzo resort in Ajmer. This temple is a combination of glorious tradition and modern-day architectural style. On the above hill, 24 different miniature temples are placed. These 24 temples represent the Thirthankar's of Jains, which is also called 24 Jainalay. Its opening timing is from 7 AM to 7 PM.

Dargah Shareef
It is located on a lonely hill nearby resorts in Ajmer. The mesmerizing tomb of Sufi Saint Khawaja Moinuddin Chisti is one of India's most prominent pilgrimage centers and one of the most popular places to go in Ajmer, which devotees of all faiths visit. He was a Sufi Saint who came from Persia and devoted his life to assisting the poor and oppressed. Built-in various stages, the gate with silver door frames the entrance to the site. It is said that the pot was offered by Emperor Akbar when the saint blessed him with an heir to the present throne. Its opening timing is from 5 AM to 7 PM.

Nasiyan Jain Temple
This temple is located at Prithvi Raj Marg nearby Paradizzo Resort in Ajmer. The temple is a two-storied building and is one of the best tourist places. The prayer area of the temple holds the sculpture of Lord Adinath, whereas the opposite forms a museum and includes a hall. Made of gold, the gallery of the museum portrays the five stages within the lifetime of Lord Adinath.The temple reflects wooden gold representations, glass illustrations, and paintings. Its opening timing is from 7 AM to 7 PM.

Ana Sagar Lake
Ana Sagar Lake is one of the famous artificial lakes situated in the heart of the city, Ajmer. This lake is situated close to Paradizzo Resort Ajmer. This lake is an exciting picnic spot. An island is situated in between the lake.
On Aravalli hill near the lake, a circuit home is located that used to be British residency.

Akbar's Palace and Museum
It is situated in the Dil-e-Haram Gardens of Ajmer. It is one of the best tourist places. Although it was once situated in the ancient capital of Jaipur, this museum is home to obtain material from Riarh, Bairat, Sambhar, Nagar, and other destinations.
The museum is built inside the Akbari Fort, and one can easily visit by any local transport. Its opening timing is from 10 AM to 4:45 PM.
Best Restaurants near Paradizzo Resort
Pizza Point Gangaur
Pizza Point Gangaur Restaurant is located 7.5 km from Paradizzo Resort in Ajmer. The place is known for its Italian dishes like pizza, Chinese, Fast Food, Indian with the facility of home delivery. One can hang out with friends and family in this restaurant located near a luxury resort in Ajmer.
Sky Lounge
It is a perfect setting, partially over-looking Ana Sagar Lake, located on the rooftop of the LN courtyard hotel near Paradizzo resort Ajmer. This eatery provides the best view of Ajmer with a stunning atmosphere.
It offers the best service, and the staff is very humble. Food quality is also delicious, and it is an excellent place for a party or celebration.

TRM Restaurant
TRM Restaurant offers Fast Food, Rajasthani, North-Indian, Chinese, Deserts. The staff and hotel management is very supportive and humble. Also, they take proper care of COVID-19 protocols, maintain social distancing, and wear masks and gloves.
One could have a memorable experience in this beautiful restaurant. It is the best place for parties and business meetings. It is located near a 4 Star resort in Ajmer.

Ambrosia Restaurant
This restaurant is located 7.6km from Paradizzo Resort in Ajmer. It offers very comfortable seating arrangements at the edge of the terrace from where the beautiful view of the city is visible. Their service is speedy at a very reasonable price. It serves Indian, International, Asian cuisines. One can have delicious mouth-watering food in this restaurant. They take proper care of COVID-19 norms and wear masks and gloves all the time.
Mango Masala Restaurant
This restaurant has a stunning interior. One must try its South-Indian food to satisfy your taste buds at a very reasonable cost.The staff is attentive and prepared to serve. A variety of food is available and also comfortable to visit with family and friends.