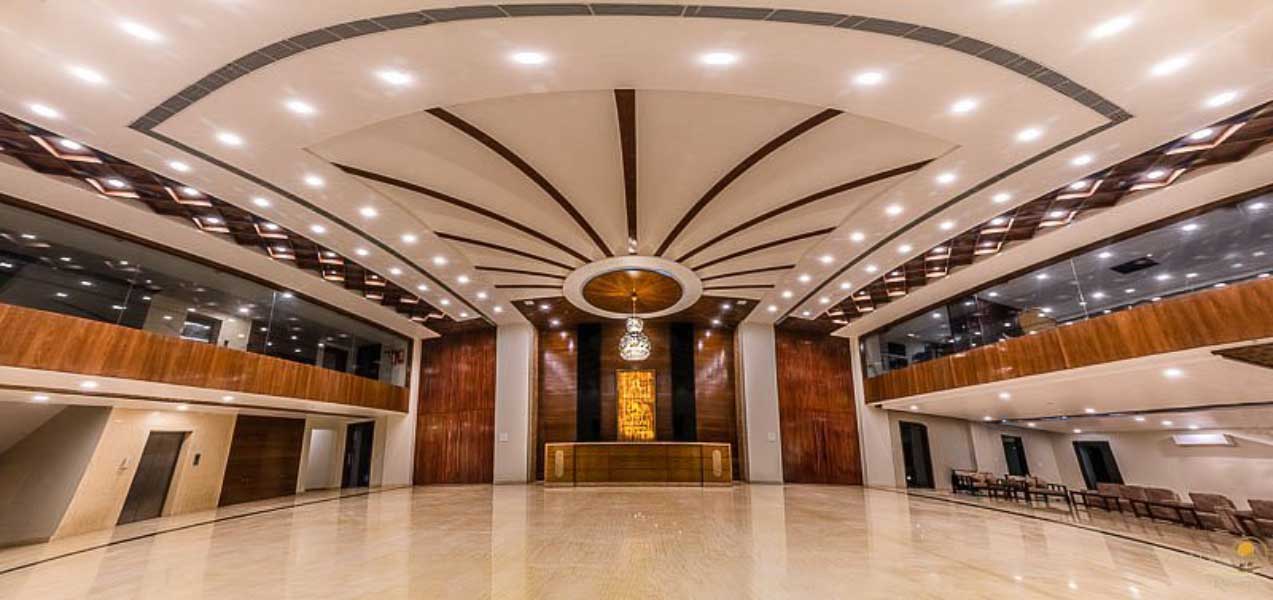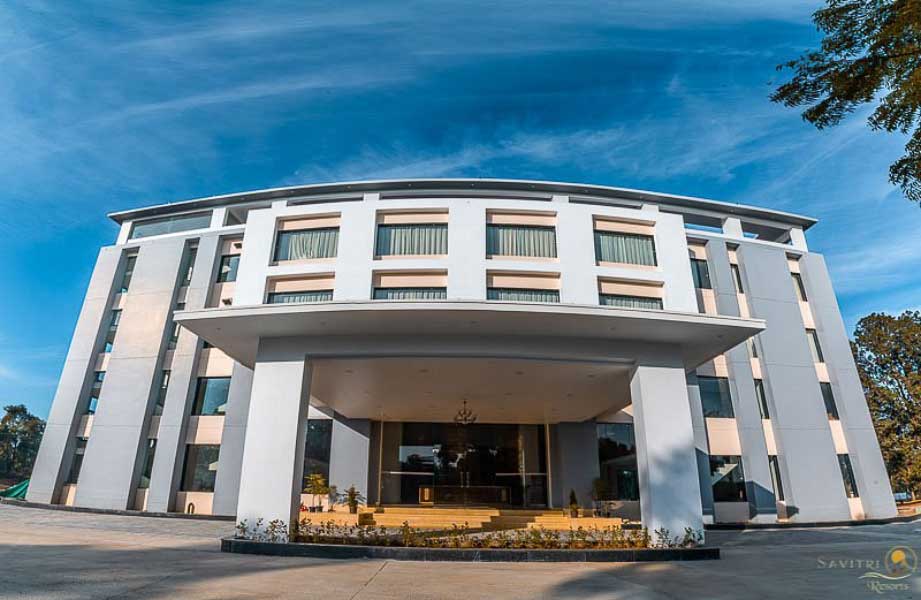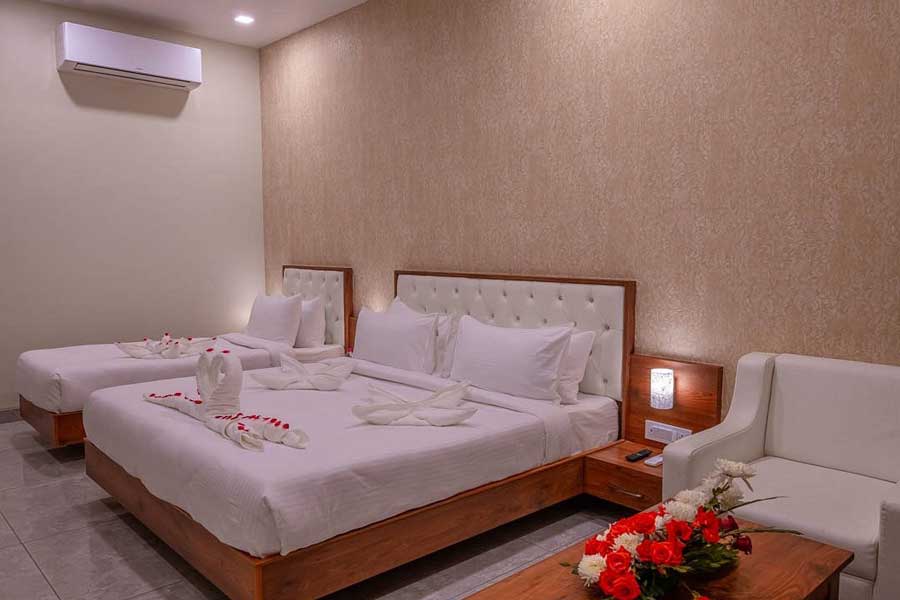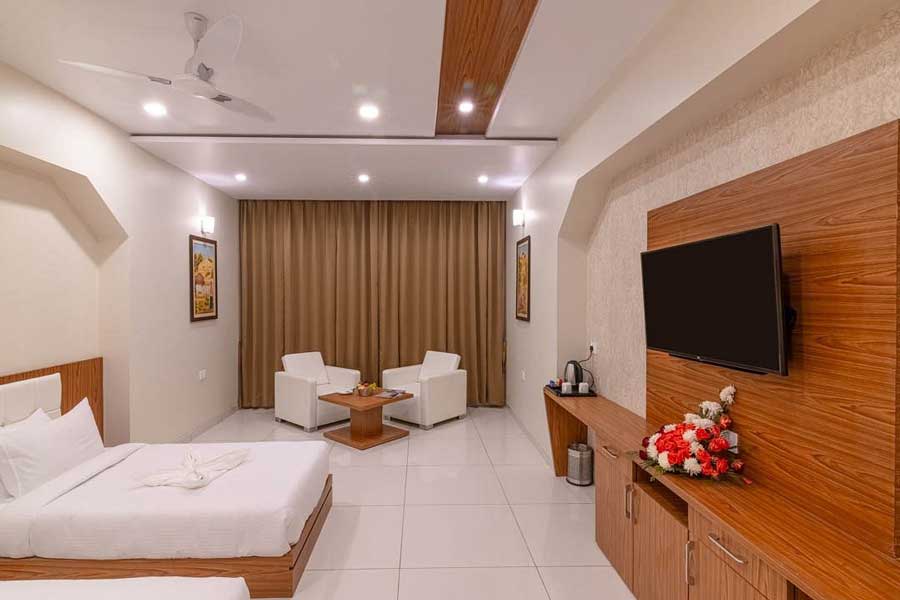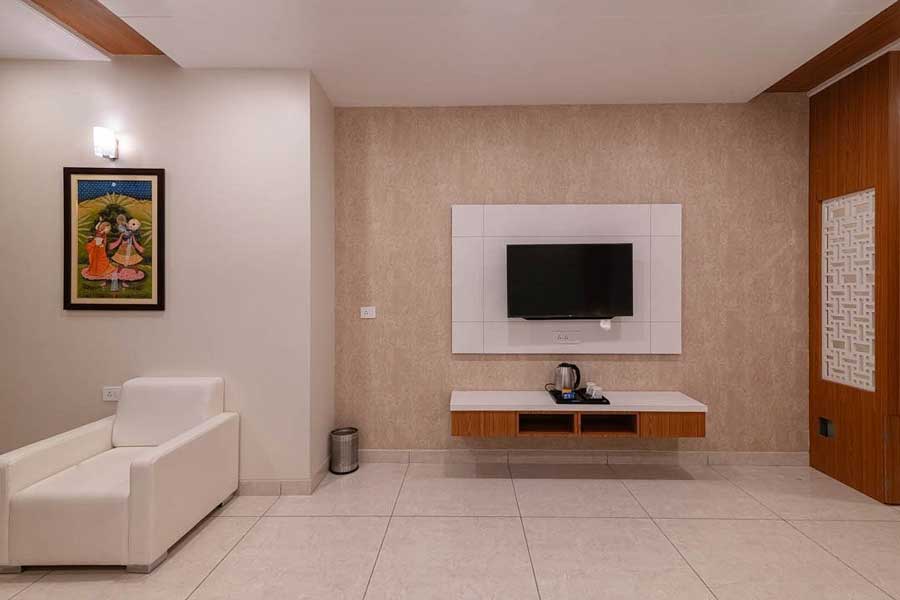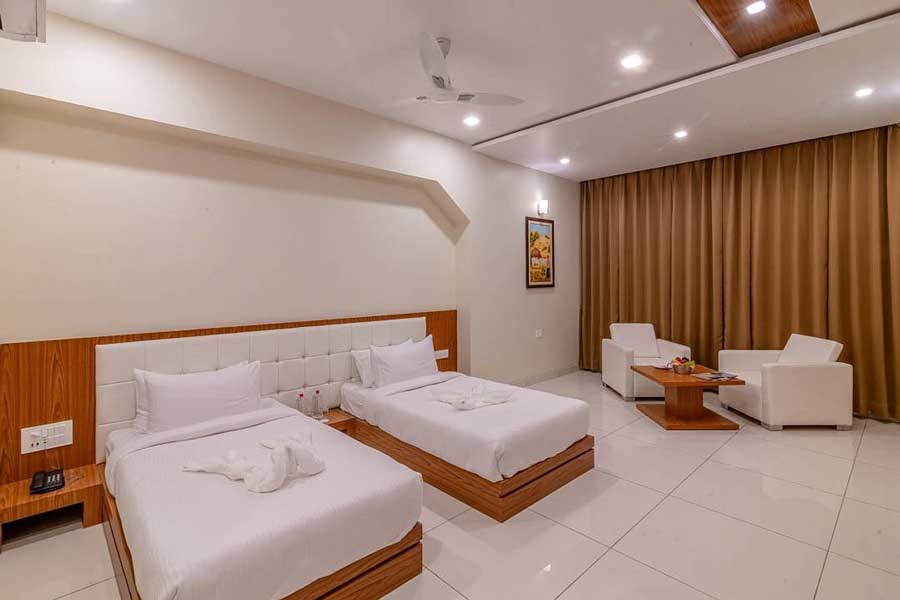 Free BreakFast Available
Login & Get
The Best Deals & Prices
Price Starts At :
2549
+ 305.88 taxes & fees
per room / night
About Savitri Resort, Pushkar
Overview
Savitri Resort Pushkar Rajasthan is a perfect destination for people who love Luxurious stays and vacations. This 5-star resort in Pushkar has been awarded multiple times for carrying forward its reputation of being a luxury resort in Pushkar, serving its guests with luxurious & comfortable accommodation, with amenities & facilities at reasonable prices.
Highlights of the Hotel
Savitri Resort, the 5-star luxury hotel, is known for its clever location away from the noise and crowd of cities and yet conveniently close to all the major tourist attractions and Great Restaurants.
Savitri Resort has an amazing on-site Riverside Hut Restaurant, located in the Resort's tropical garden, which serves exquisite dishes and drinks in a unique atmosphere.
This Resort offers a variety of rooms for the guests staying there. Rooms are spacious and clean, along with room service available all day and night.
Types of rooms made available for the guests are:- Mountain view rooms, Pool View Rooms, Non- Smoking rooms, and Deluxe Suites.
This Resort offers luxury room facilities and amenities to the guest: Blackout curtains, Bathrobes, Air conditioner/Room heater, Housekeeping, Coffee/tea maker, TV, and extra-long beds.
Savitri Resort is the perfect place to have hundreds of pictures on the camera roll and make friends and family crave Pushkar. So have that vacation, and enjoy this luxury resort in Pushkar.
Popular Places near Savitri Resort
Pushkar is a beautiful holy city situated 11 km from Ajmer and is surrounded by the famous Pushkar Lake. Some of the places near Savitri Resort Pushkar Rajasthan are attraction places for people who enjoy Safaris, Religious and ancient sites, Shopping from ancient galleries, and many other things.
The Rangji Temple
Dating back to 1823, Exhibiting and celebrating the unique South Indian Architecture, the Rangji temple is the most architectural place in Pushkar. Just 3 km from the Resort, the Rangji temple's grandeur is distinct and a visual feast for architecture lovers.
Rose Garden
One must go to this pretty Rose farm and watch varieties of rose plants filling up acres of farmland and spreading their fragrance in bloom. At just a distance of 4.1 km from this Resort lies this beautiful and naturally scented garden of Roses.
Pushkar Lake
2 km from the Resort Pushkar Lake is the most visited site in Pushkar. This holy lake gets thousands of pilgrims around the year that come for the Pushkar fair and for taking a holy dip in the sacred lake.
Brahma's Temple
Brahma's Temple, aka the Jagatpita Brahma Mandir, was built in the 14th Century and is just 500 m from the hotel. It is one of the few Brahma temples remaining in the country and is amongst the many religious places to visit in Pushkar.
The Pushkar Camel Fair
One of the most beautiful camel festivals in the country, the Pushkar Camel fair is an 8-day long, vibrant, and colourful affair held in November every year. Pushkar fairground is just 1.7 km from the hotel.
Best Restaurants nearby
Along with an on-site restaurant and lounge for guests staying at this 5-star Resort in Pushkar, there are several Indian, Italian, Chinese, Israeli, and Mexican restaurants around this hotel. Some of them are mentioned below, along with their specialities and cuisines they serve:-
The laughing Buddha Cafe
The Laughing Buddha Vegan Cafe's menu is full of dishes that will leave the customer craving more. One will find home-cooked Indian dishes and curries, as well as refreshingly different Indian/European Fusion dishes.
Everest Cafe
0.3 km from the Savitri Resort, Everest Cafe serves exquisite culinary and authentic dishes. Everest Cafe serves cuisines like Indian and Asian food.
The Lake Cafe
This great Restaurant in Pushkar serves multiple Cuisines like Asian, Chinese, Indian, Fast food, and European. 0.8 km from Savitri Resort. The Lake Cafe is the best place in town for having a dinner date with a charming view of the beautiful Pushkar Lake. Under the clear sky.
Hard Rock Cafe
This fabulous dining cafe and bar is an ideal place for collective dine and drink. Just 0.9 km from the Resort, Hard Rock is the best place in town for having a splendid dining and drinking experience in Pushkar.
The Sixth Sense Restaurant
The Sixth Sense is a famous restaurant cafe in Pushkar that serves a marvellous variety of Asian, Indian, and International cuisines. 0.6 km from Savitri Resort The Sixth sense is rated good on google.