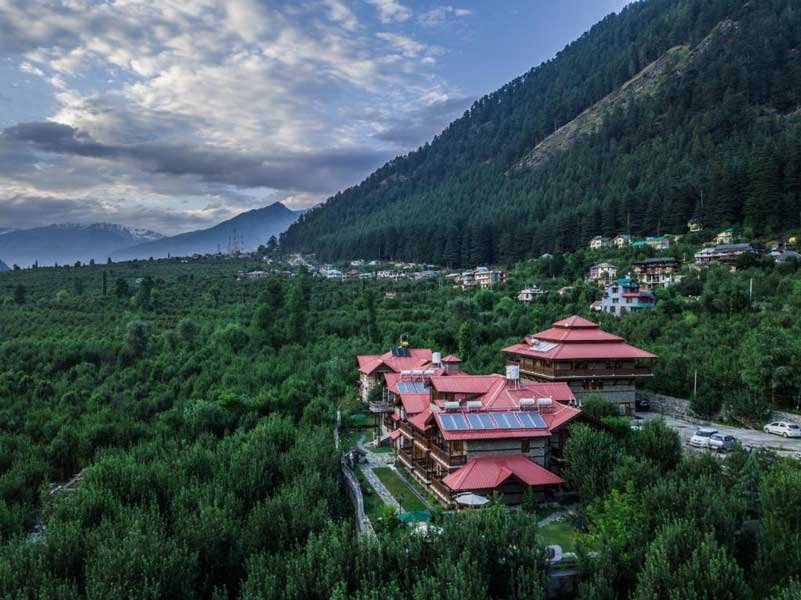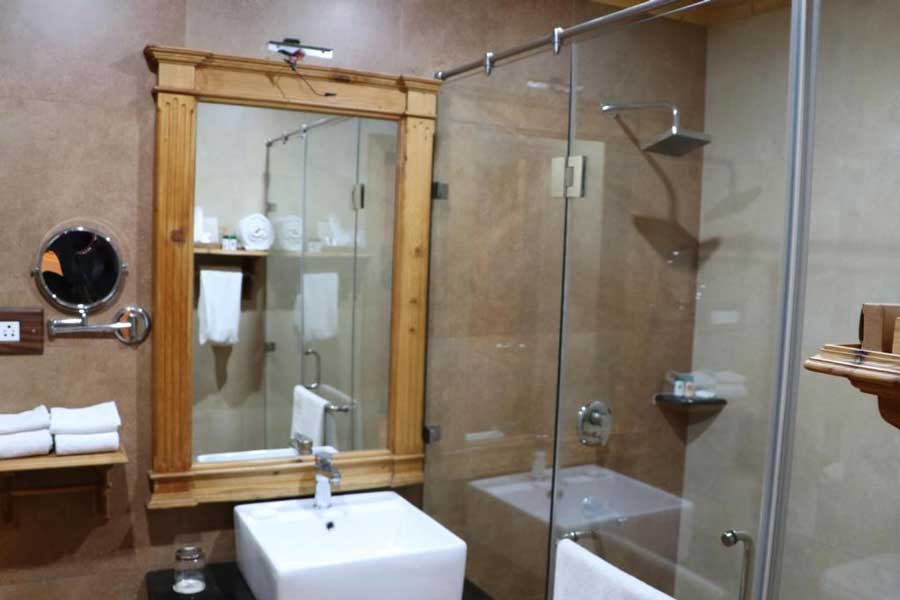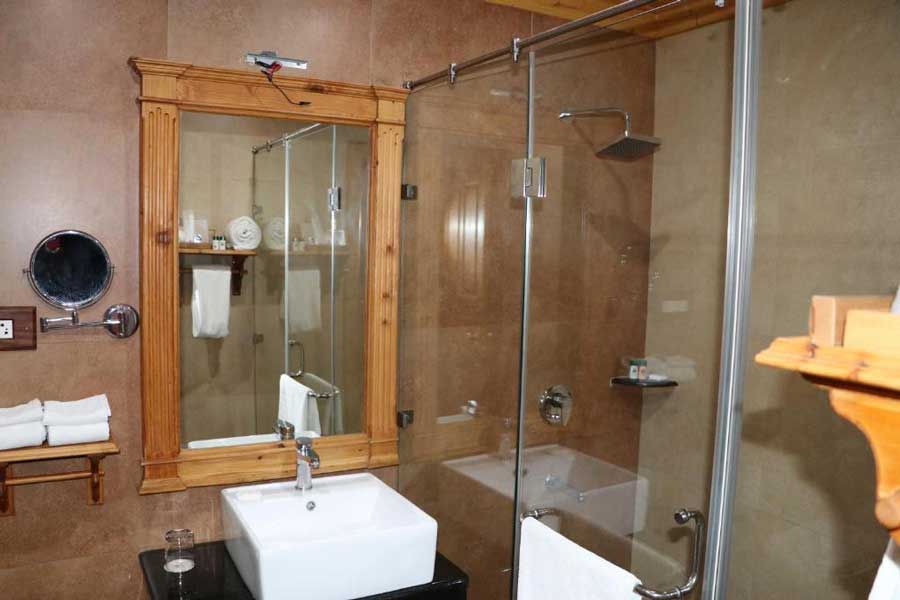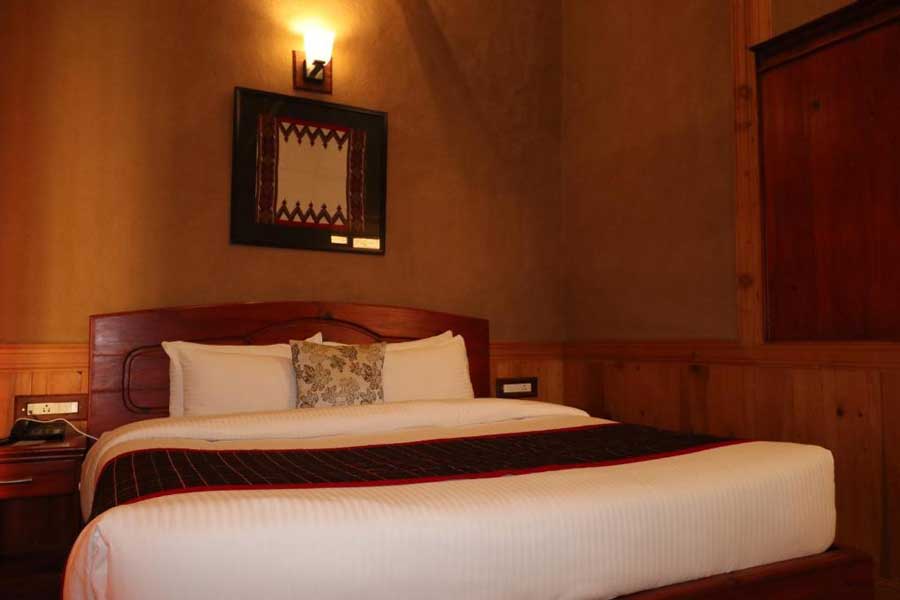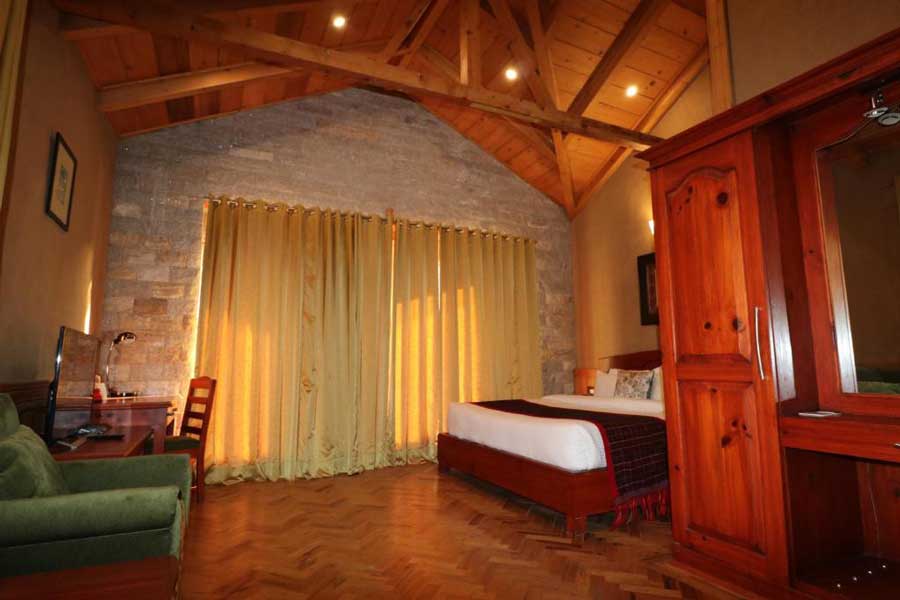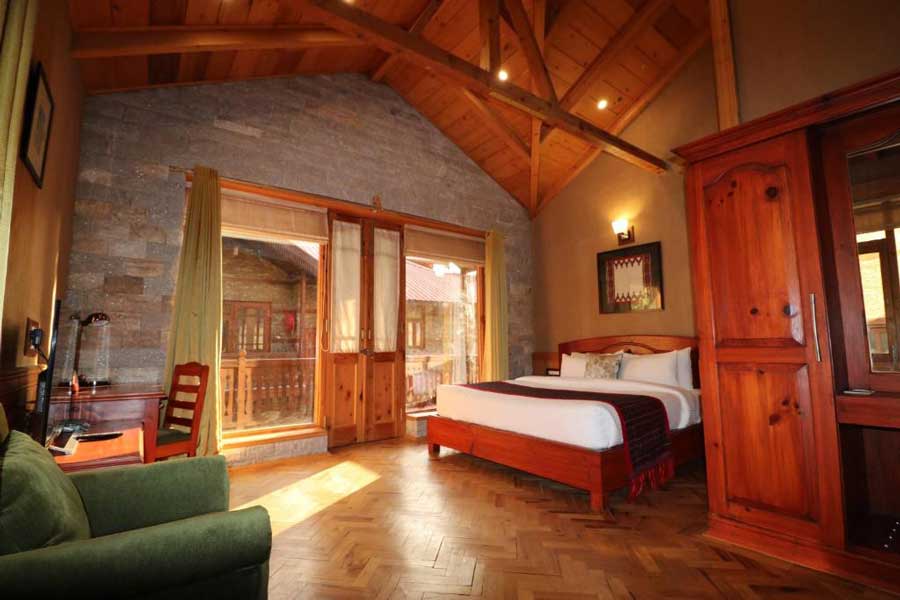 Free BreakFast Available
Login & Get
The Best Deals & Prices
Price Starts At :
8400
+ 1512 taxes & fees
per room / night
About ShivAdya-A Boutique Hotel
Overview
ShivAdya A boutique hotel is a luxurious boutique resort in the Himalayas, located in Karjan near Manali, Himachal Pradesh. The complex is one of the most recommended hotels, which offers magnificent views of mountains, valleys, forests, villages, apple orchards, and rice fields.
The name of this luxury hotel in Manali is a tribute to the beautiful Himachal. 90% of the area does not have any paintwork, and the entire property is laid out in stone, clay, and wood. The whole concept and architectural style of this one of the popular luxury hotels in Manali, ShivAdya are truly Himalayan and local. The use of many eco-friendly concepts and ideas forms the basis of the whole style.
Highlights of the hotel:
Shivadya a boutique hotel Manali Himachal Pradesh located in the main tourist area of Haripur, strategically located to bring a wonderful and relaxing trip.
All 15 handcrafted rooms are designed and decorated to make guests feel at home.
The room offers 24-hour security, daily cleaning service, free wifi in all rooms, 24 hours room service, and a fireplace.
This 5 star hotel in Manali has an on-site restaurant, Cooking Class, Dining Area, Barbeque, Kids' Meals and Special Diets Meals.
The hotel also offers parking for the guests, an airport shuttle, Spa and Sauna and indoor games for recreation.
Shivadya A boutique hotel in Manali provides various convenient facilities and discounts to make the guests have a pleasant time. Each room adopts the traditional Himacalistic architectural style of the region, one of the most unique and elegant hotels in Manali. Some rooms have wardrobes, cleaning supplies, lockers, free tea, and a TV in the bathroom.
For travellers who want to enjoy the sights and sounds of Manali, ShivAdya Resort & Spa is a perfect choice.
Popular Places near ShivAdya-A Boutique Hotel
ShivAdya A boutique hotel organizes a one-day trip to local attractions, which include many temples, museums. If the visitors are in Manali then shopping at the local market is most important. Here are some more attractions which are near to the 5-star hotel in Manali.
Hampta pass
Hampta Pass is the valley of flowers in Himachal. The landscape here is strikingly similar to the Valley of Flowers (a narrow green valley protected by snow-capped mountains), but there is an added benefit.
2. Hidimba Devi temple

It is just 3.3 min away from Shivadya A Boutique Hotel Manali. Hidimba Devi Temple is nestled among the snow-covered hills of Manali and is an ancient place of worship revered by Hindus. The cave temple enshrines Hitimbi, the Hindu demon goddess.
3. International Roerich memorial trust
This place is just 10 miles away and offers an exhibition of paintings by world-renowned Russian painters and a glimpse of their lives.

4. Manu temple

Manu Temple is an ancient temple, 3 km from the main market and a few miles from this one of the most famous luxury hotels in Manali. Manu Temple is dedicated to the Indian saint Manu, who is recognized as the creator of this world.
Best Restaurant Nearby - 5 restaurant
One of the famous 5 star hotels in Manali, this hotel houses an on-site restaurant named Tala restaurant. The flavours and appreciation of this restaurant are all around. The hotel doesn't have a fix, uses TV orders, and dishes are present. At ShivAdya, all it gives is a homely feel and here are some restaurants near to the hotel:

1. Southern souls café
This restaurant is just 9.3 Km away from ShivAdya Manali. The Cafe serves Indian vegetarian-friendly, vegan and gluten-free options. The beer and wine list are very good, and the buffet restaurant also serves many traditional vegetarian dishes.

2. Tala restaurant
The Taala restaurant on Manali _ Naggar Road ensures that people have a great dining experience by providing delicious food. The guest can pay at the 5-star in Manali according to convenience.

3. The Lazy dog
This Cafe is suitable for breakfast with the family or a relaxing evening drink with friends, suitable for everyone. This Cafe is famous for its grilled trout and serves Chinese, Japanese, Korean, and Thai cuisine.
4. Drifters cafe
Drifter cafe has a café where the Cafe serves a continental and fully stocked bar with music nights, free cloakrooms etc. This café is just 10.3 km away from Shivadya. A boutique hotel in Manali Himachal Pradesh.
5. Cafe 1947
This Cafe is just 13.4 km away from the luxury resort in Manali. The Cafe serves many ethnic Italian dishes with spice and cheese. The eatery also offers music nights with live jam sessions.