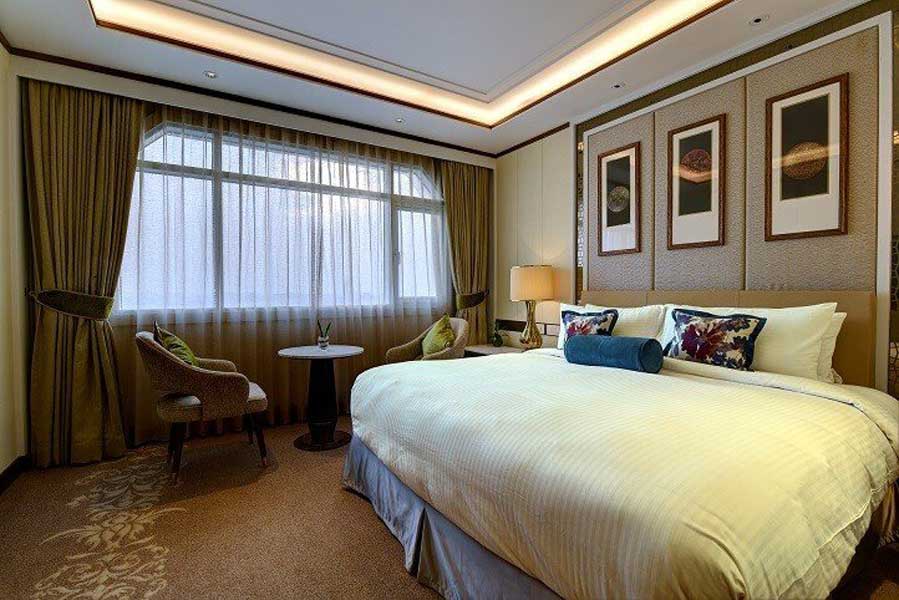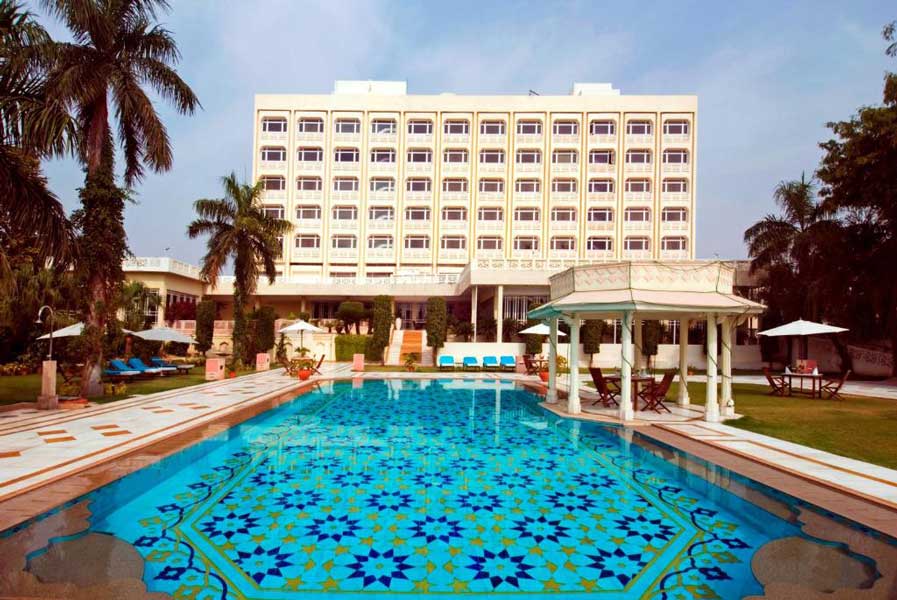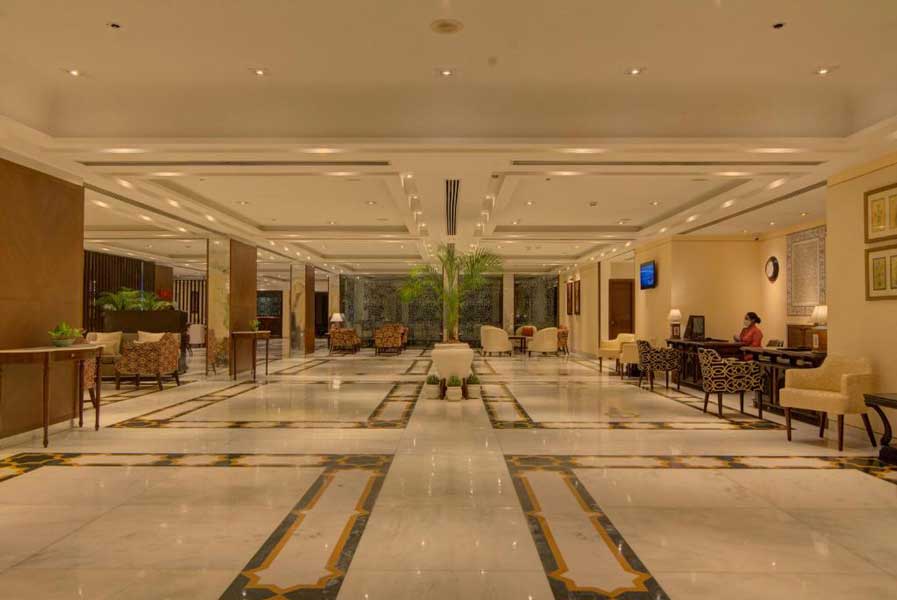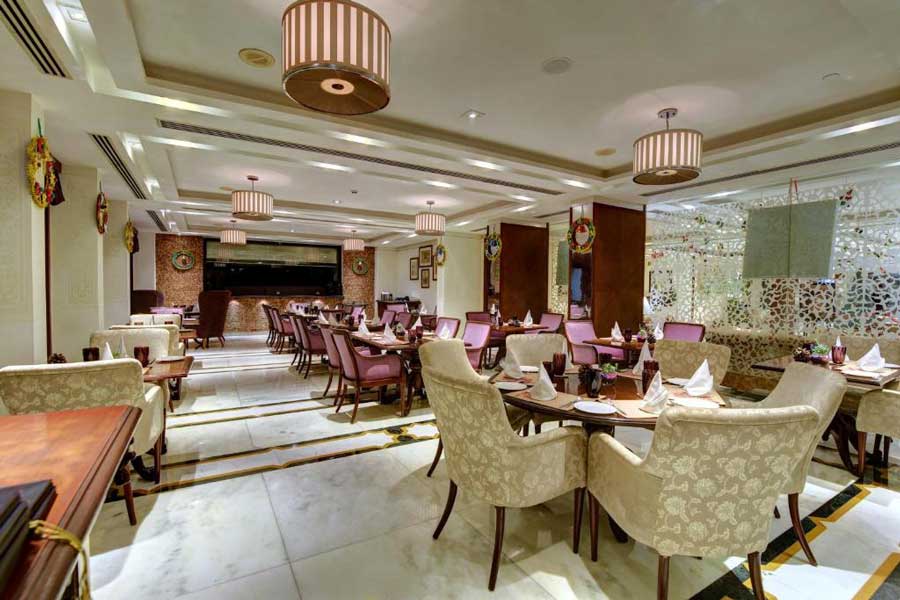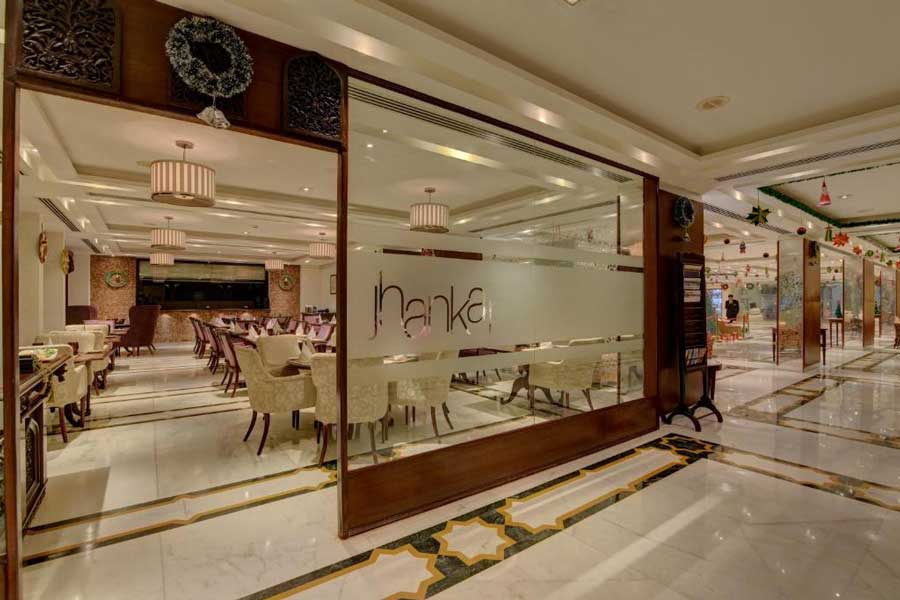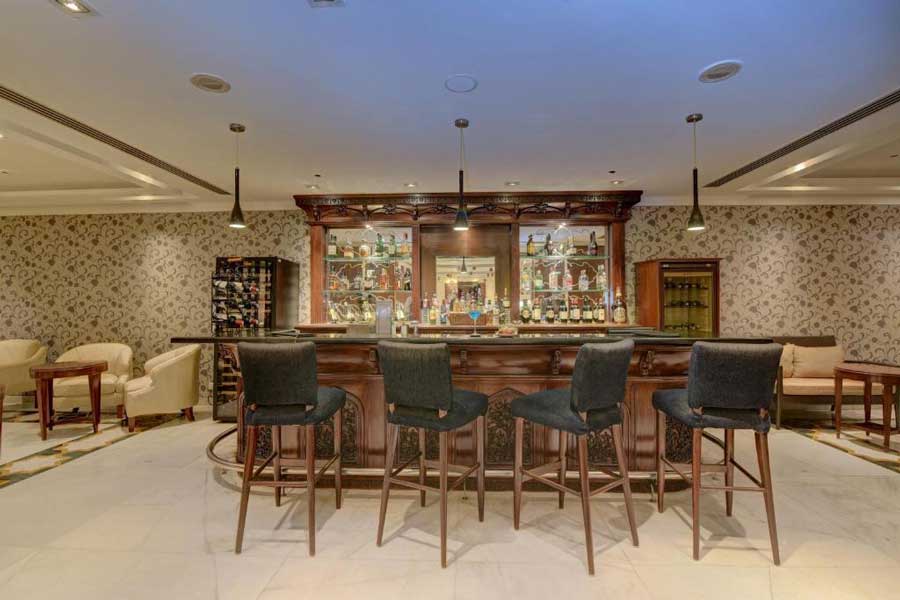 Free BreakFast Available
Login & Get
The Best Deals & Prices
Price Starts At :
7200
+ 864 taxes & fees
per room / night
About Tajview - IHCL SeleQtions By Taj
Overview
Standing proudly over 9 acres of land, Tajview Agra has some pretty luscious gardens. Enjoy the scenic beauty of the Taj Mahal and excellent luxurious services. Its marbled floored rooms are embezzled with Pietra Dura. The hotel provides picturesque views out of the room windows, making it one of the best hotels in Agra. Just a 3km run away, Tajview is undoubtedly the best 5-star hotels in Agra.
Highlights:
Tajview resides upon the beautiful land of Agra.
The amenities provided at the hotel include complimentary Wi-Fi, bathtub, shower cubicles, minibar, cable TV, and personal safe.
The rooms in hotel Tajview are spacious, where each room covers an area of 28sq meters.
The hotel contains 4- restaurants, and each of these restaurants is individually perfect for a different mood.
The hotel provides free parking space, a spa, a fitness center, and a gym.
Hotel Tajview Agra IHCL SeleQtions is a great luxury hotel with four in-house restaurants and is a good hotels in Agra. The 4- restaurants Jhankar, Sky Deck, Svarga Kitchen, and Saqui, serve Indian and Continental food. While SkyDeck offers breathtaking views and includes dining right under the sky, Jhankar is a well-established in-house restaurant. The Svarga Kitchen is 24*7 available and takes care of midnight hunger pangs, while Saqui sets up your spirits high and gets your stresses lower.
The best thing about Tajview IHCL SeleQtions by Taj is that it is a pet-friendly hotel. Besides being pet friendly, the hotel constitutes a fitness center, swimming pool, free parking space, and Bar & lounges.
Popular Places near Tajview IHCL SeleQtions By Taj
The Taj Mahal
Just 3km away from the Taj view, Agra resides one of the seven wonders of the world, the Taj Mahal. Built by Mughal Emperor Shahjahan for his beloved wife Mumtaz Mahal, this epitome depicts "the undying love". Took 22 years to come into its final shape; this architectural wonder is the heart of Agra.
The Great Gate
Great Gate, Agra, also known as Darwaza-i-Rauza, is a mosque and a component of the Taj Mahal. Great Gate is easily accessible from Hotel Tajview Agra IHCL selections, a gateway to the Islamic depiction of paradise gardens.
The Agra Fort
The Agra Fort shares a piece of India's deep-rooted history as the primary residence by many Mughal emperors. Inscribed as a UNESCO World Heritage Site, the Agra Fort is 2.5 km away from the Taj Mahal. Thus, making it easily accessible from Hotel Tajview IHCL SeleQtions By Taj, a great luxury hotel in Agra.
The Taj Museum
Near Hotel Tajview Agra IHCL SeleQtions, Agra, Uttar Pradesh, and the Taj Mahal stands proudly at the Taj Museum. Holding the original architectural sketches of the Taj Mahal, this museum shows how advanced the Indian Architectural System was centuries ago.
The Anguri Bagh
Another excellent built by the Mughal Emperor Shah Jahan, the Anguri Bagh is an exciting sightseeing destination in Agra. Built-in the 17th Century, Anguri Bagh is a rich grape harvest garden and a popular tourist site in Agra. This beautiful garden is tucked between the magnificent Khas Mahal and the uniquely aesthetic red sandstone arcades.
Best Restaurants nearby Hotel Tajview Agra IHCL SeleQtions
The Pindi Agra, Fatehabad Road, Agra
A vegetarian and vegan-friendly restaurant, the Pindi Agra serves authentic Indian cuisine near Tajview Agra. With a dedicated serving staff, the food served at the hotel is the total value of money. Residing in a 5-star hotels in Agra? The authentic, mouth-watering Indian food is waiting to delight you at the Pindi Agra.
C'est Chine, Fatehabad Road, Agra
C'est Chine resides on busy streets filled up with hotels in Agra. This restaurant has a great ambiance and has a large variety of foods to offer. The restaurant's menu contains dishes from Chinese, Asian, and Indian cuisines. Providing an excellent eating environment to its customers, C'est Shine has an excellent serving staff, and the food at the restaurant is a good value for money.
G.M.B Gopika Sweets, Gopika Taj Link Road, Agra
The best dessert restaurant in town, G.M.B Gopika Sweets, serves Indian and Asian cuisines. The restaurant also serves some quality fast-food dishes along with its mouth-watering delightful desserts.
Costa Coffee, Fatehabad Road, Agra
Costa Coffee has an excellent ambiance for a compact café, perfect for a light snack during your travel endeavors. The staff of Costa Coffee is highly conscious of customers' comfort and ensures to provide the best in-café services. Along with coffees, you can enjoy a good breakfast fix at Costa Coffee.
Taj Bano,Tajganj, Agra
Gluten, vegetarian, vegan, and halal-friendly restaurant Taj Bano serves both Indian and Asian cuisines. A perfect place for all breakfast, lunch, brunch, and dinner options, Tajo Bano, is easily accessible from Hotel Tajview Agra IHCL selections. This restaurant provides outstanding services to its customers. The food at Taj Bano is served hot and fresh to allow customers to enjoy it at its best.