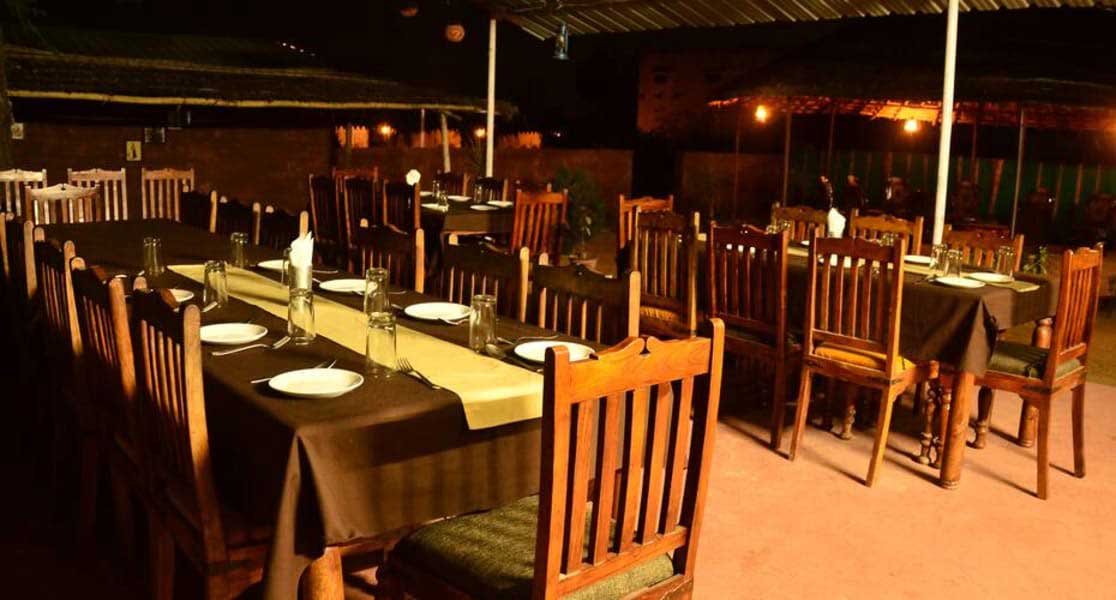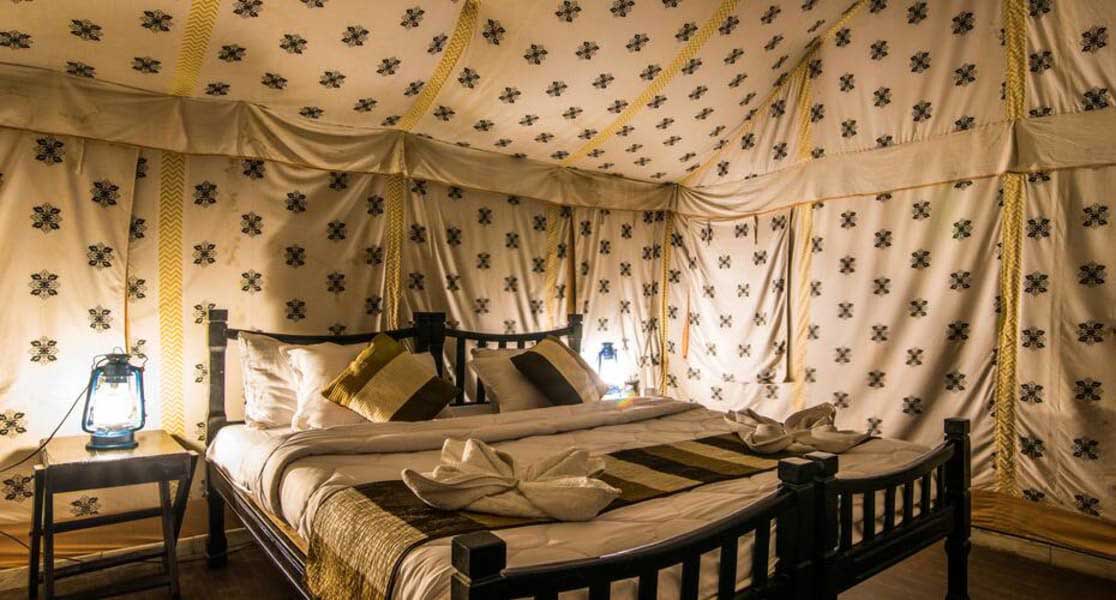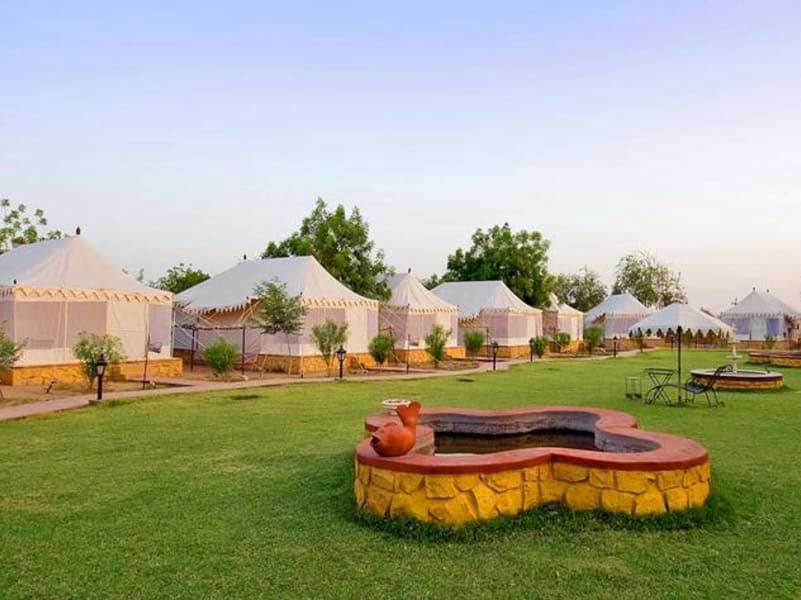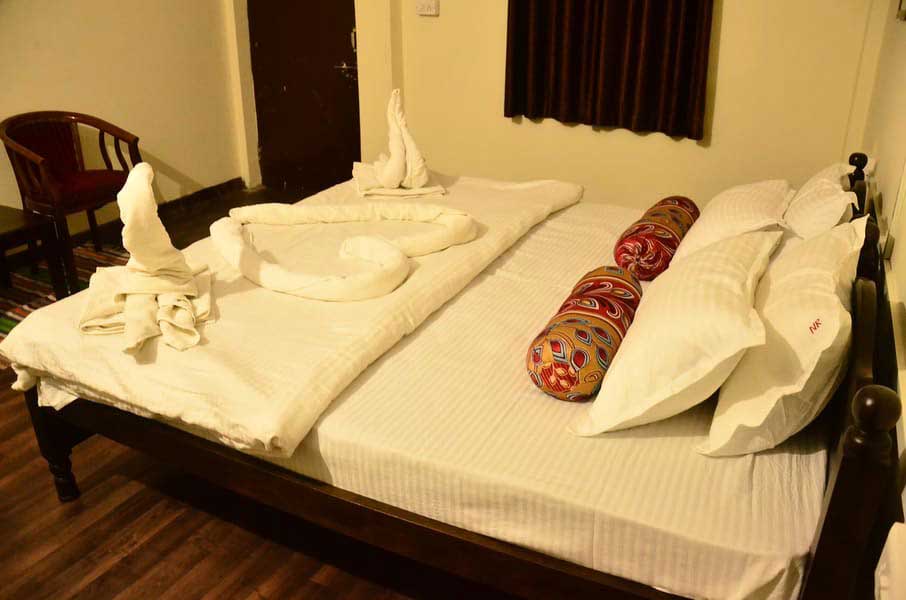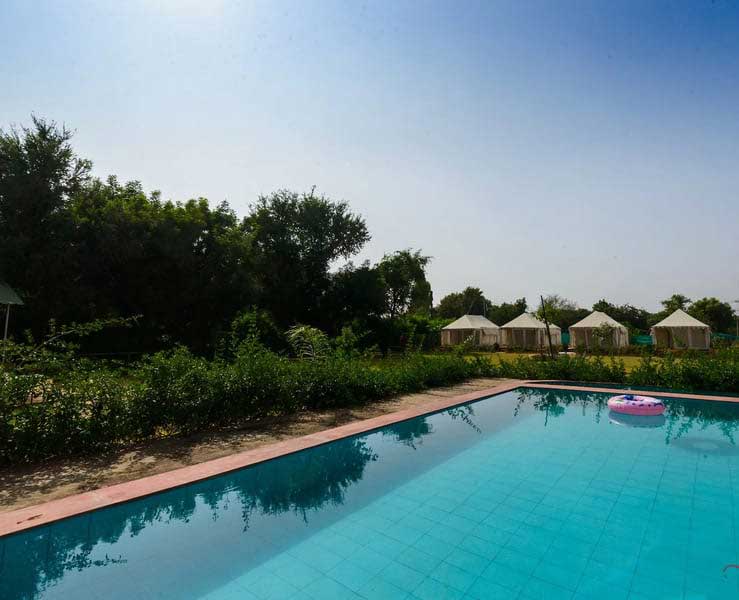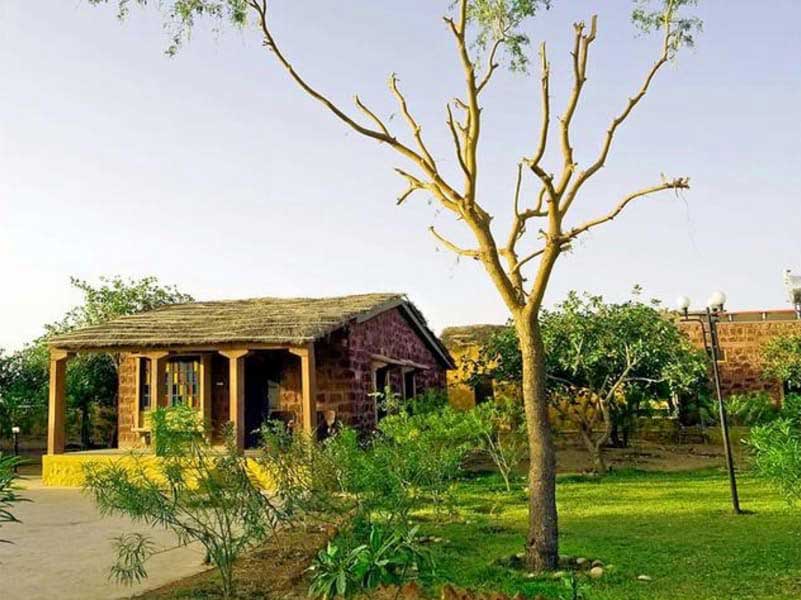 Free BreakFast Available
Login & Get
The Best Deals & Prices
Price Starts At :
2078
+ 249.36 taxes & fees
per room / night
About The Narayan Resort Pushkar
Overview
The Narayan Resort Pushkar is an ideal budget resort in Pushkar and the perfect place to stay to explore Rajasthani culture with vast breathtaking landscapes surrounding it. One of the cheap Resorts in Pushkar, this resort is in the vicinity of nature with an outdoor pool and Lush Green Garden.
Highlights of the Hotel
The Narayan Resort is beautifully located amidst the hills and the dunes and is settled in the open outdoors for the guests to enjoy nature to its full potential.
While staying at this budget resort, guests can enjoy amenities like 24 hours room service, free Wi-Fi, 24-hours security, daily housekeeping, and postal service.
This resort features 22 beautifully furnished guest rooms, inclusive of all amenities. The resort has multiple sets of accommodation in Swiss Cottage style.
The resort offers a complete set of recreational activities, including massage rooms, pools, and gardens.
This place is perfect for camping in a safe environment, under 24/7 security and CCTV surveillance, and with amazing food in their multi-cuisine restaurant as well.
Pushkar is famous for its ghats and religious sites, and temples. So when lodging at The Narayan Resort, one is in the lap of nature, experiencing camping in luxury under the stars surrounded by mountains and breezy forests.
Popular Places near The Narayan Resort
Pushkar is a famous town bordering the Thar Desert in the state of Rajasthan. It's settled on.
Pushkar Lake is a site with 52 ghats where pilgrims take a dip to cleanse their sins.
Pushkar is full of tourist attractions and religious temples and sites.
There are many options to choose from, luxury deals, adventurous sports, camel safari, ancient temples, scenic picnic spots, the gorgeous Pushkar Lake, and breathtaking Sunsets beside the Lake.
Pushkar Lake
Just 3.9 km away from this resort, one can enjoy the famous Pushkar Lake's scenic beauty and serene aura. A sacred and vastly known Lake, where the annual Pushkar Fair is held. Thousands of pilgrims visit here to take a holy dip during the Pushkar Fair.
Savitri Temple
Known for its Architectural and scenic beauty, this Temple was believed to be a resting place for Goddess Gayatri on her visit to Pushkar. It is situated 2.8 km from the resort. There is a ropeway that takes you to the Temple.
Brahma's Temple
Brahma's Temple, aka the Jagatpita Brahma Mandir, built in the 14th Century and situated near Pushkar Lake, is one of the few Brahma temples remaining in the country and is among many religious places to visit in Pushkar. Constructed of marble & stone, its unique architecture and the majestic red pinnacle receive hundreds of devotees each day.
The Pushkar Camel Fair
If you're visiting Pushkar in November, The Pushkar Camel fair is a must-visit. Situated 2.1 km from the resort, the Pushkar fair is held in the Pushkar Mela Ground every year. One of the most beautiful camel festivals in the country, the Pushkar Camel fair is an 8-day long, vibrant, and colourful fair.
Gurudwara Sahib
Gurudwara Sahib Pushkar is a famous Sikh pilgrimage site. It is a place of peace and is known for its pomp structure. It is 11 min (3.8 km) from the resort. Gurudwara Sahib was built to immortalize the noble visit of Guru Nanak Dev and Guru Gobind Singh.
Best Restaurants nearby
The Narayan Resort Pushkar, apart from its amazing multi-cuisine restaurant, is close to many popular restaurants that serve delicious food and are under 10 km from the resort.
Mystic Lotus
#1 ranked restaurant in Pushkar, known for its authentic and exotic flavours services best Indian, Italian, and continental food. One can come here for the aesthetic ambience and amazing dishes.
The Lake cafe
At a distance of 2.1 km from the Narayan resort Pushkar, this beautiful cafe offers a scenic view of Pushkar Lake and is known for serving a variety of coffees.
Laura's Cafe
Laura's serves Italian, European, and Spanish food. One can eat exotically amazing dishes that are too under budget prices. It's just 2.1 km from the resort.
Desert Rose Cafe
This striking dining restaurant is a good place for coffee and snacks and is just 2.3 km away from the hotel. This cafe is set out in open doors and serves great food.
Nirvana Cafe and Pizzeria
Nirvana Cafe and Pizzeria is a restaurant cafe in Pushkar serving a marvellous variety of Italian, Indian, and Israeli cuisines and amazing pizzas. 2.2 km from the resort, this cafe comes under budget and serves delicious food.