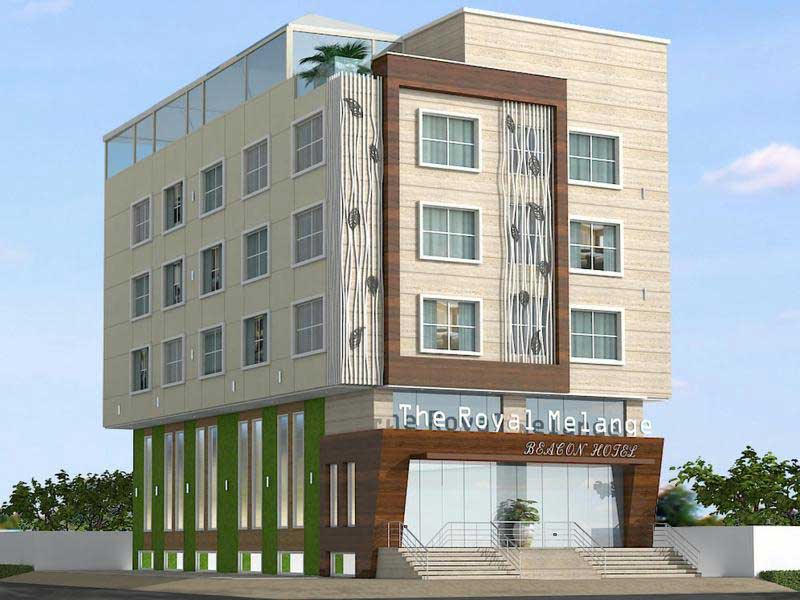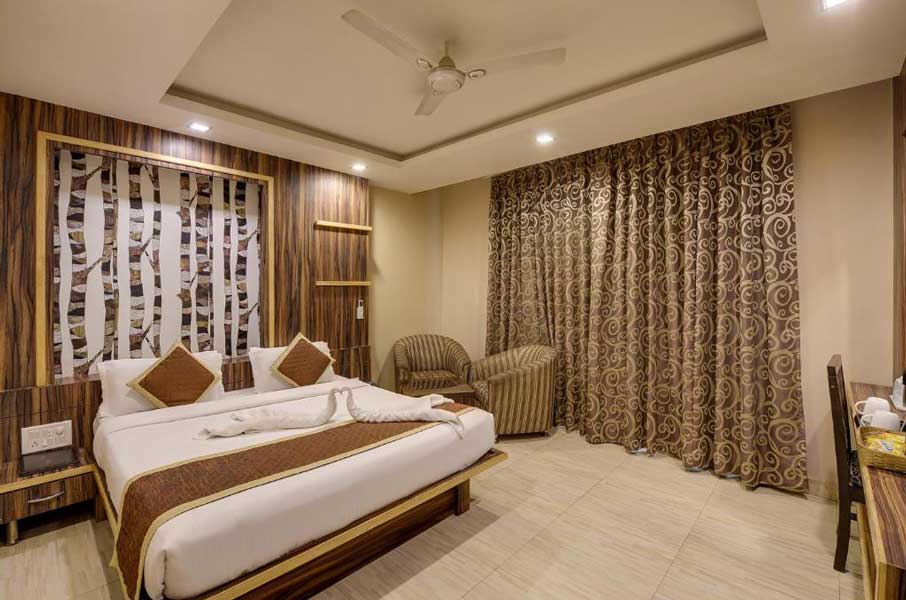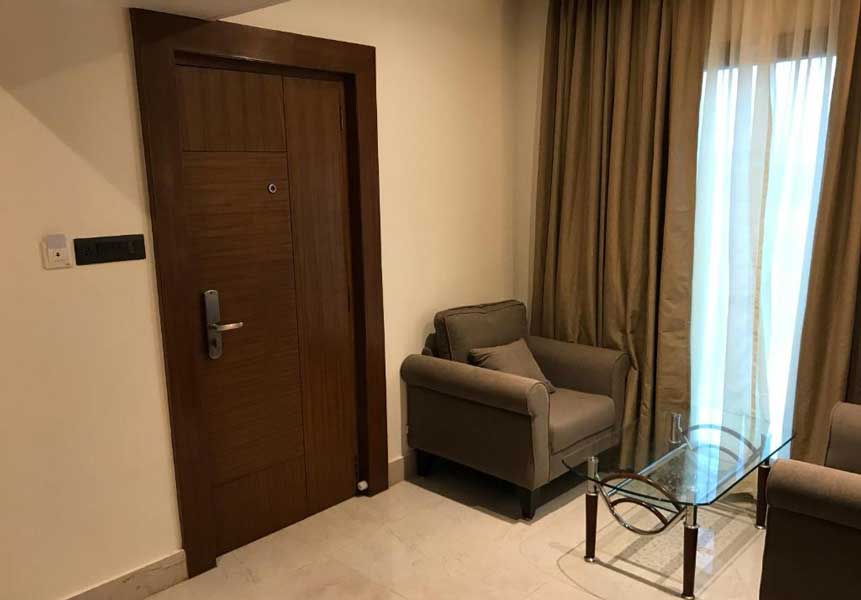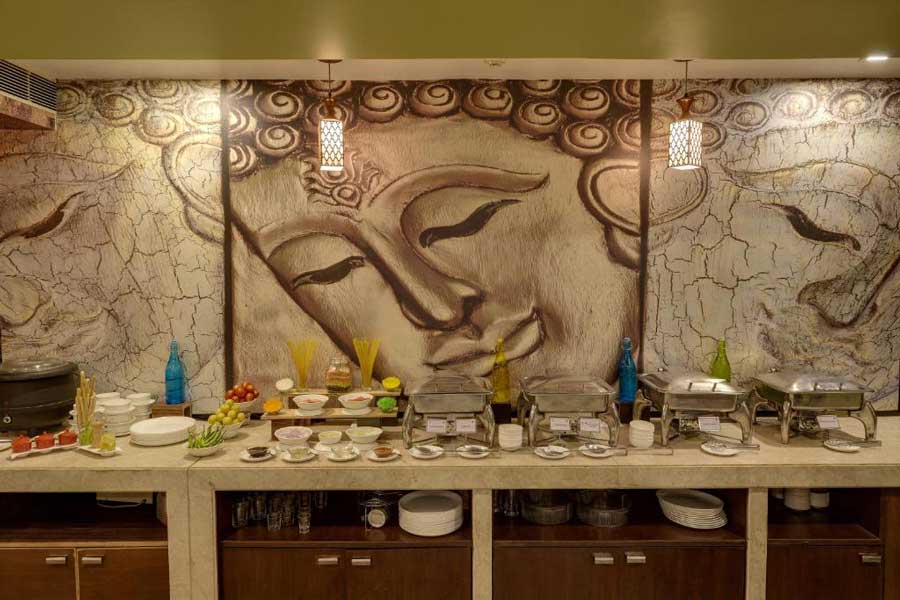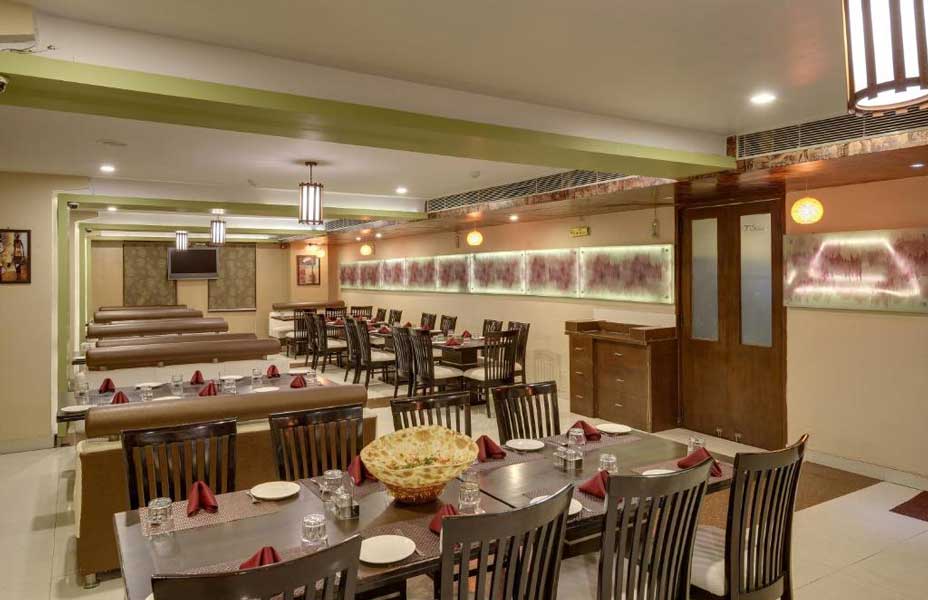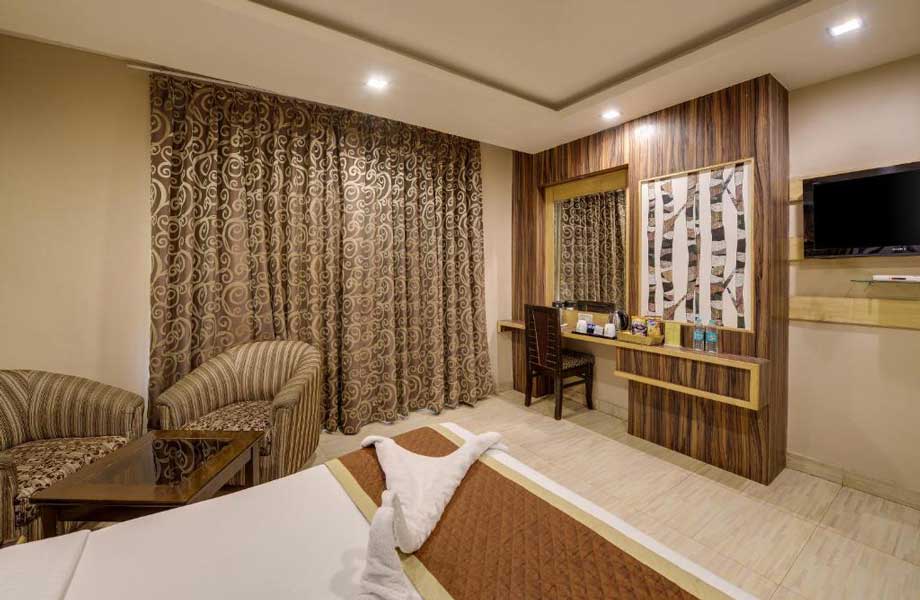 Free BreakFast Available
Login & Get
The Best Deals & Prices
Price Starts At :
1792
+ 215.04 taxes & fees
per room / night
About The Royal Melange Beacon
Overview
The Royal Melange Beacon Ajmer Rajasthan. It is the epitome of luxury and offers heavenly comfort to the guests. The Royal Melange Beacon is a business class hotel that is compatible with guests of all types. The hotel offers the finest accommodation, which is also a 3 star hotels in Ajmer.
Highlights of the Hotel
This hotel is located on Jaipur road in the heart of Ajmer, just 1 km from the railway station.
It is a modern hotel with a total of 24 elegantly dressed rooms that offer air conditioning, Free WIFI internet, a wardrobe, laundry service, flat-screen TV, tea/coffee maker, minibar, and free parking.
To flavour various foods and fast food, one can visit TRM Restaurant and Pehli Manzil Restaurant.
This hotels in Ajmer provides an on-site restaurant that is beautifully decorated and also resembles royalty in a modern way.
One can visit Daulat Bagh Garden to witness the beauty of Ajmer.
The Royal Melange Beacon believes in the philosophy of the highest quality food and services at affordable prices. This hotel set its high standards with a commitment to provide the best hospitality and comfort. It is a 3 Star Hotel in Ajmer.
Popular Places Near The Royal Melange Beacon
Akbar's Palace and Museum
Akbar's Palace and Museum has been built and is split into three sections and is one of the finest Ajmer tourist places near the Royal Melange Beacon Ajmer Rajasthan.
Comprising a set of sculptures and a few excavated materials of earlier civilizations, the museum features two 'Yupa Pillars' (sacrificial posts).
Its opening timing is from 10 AM to 4:45 PM.
Dargah Shareef
It is situated at the hill, the charming tomb of Sufi Saint Khawaja Moinuddin Chisti is one of India's most prominent pilgrimage centers. He was a Sufi Saint who came from Persia and devoted his life to assisting the poor and oppressed.
Built in various stages, the gate with a silver door frames the entrance to the site. It is said that the pot was offered by Emperor Akbar when the saint blessed him with an heir to the present throne. Its opening timing is from 5 AM to 7 PM.
Nasiyan Jain Temple
This temple is located at Prithvi Raj Marg in Ajmer near The Royal Melange Beacon Ajmer Rajasthan. It is also known as Lal Mandir( Red Temple), devoted to Lord Adinath, the first Jain' Tirthankara'. The temple is a two-storied building and is one of the best tourist places.
Recognized as the Golden Temple, the temple features a focal lobby adorned with gold and silver embellishments. Its opening timing is from 7 AM to 7 PM.
Daulat Bagh Garden
It is a famous tourist attraction in the city of Ajmer. It is an ancient but well-maintained garden that the Mughal Emperor Shah Jahan built. It is a garden adorned by a beautiful green surrounding and a fountain that provides ultimate relief from the tiresome schedule of the day. It is the place that shows the love of Shah Jahan for Mother Nature. The garden is one of his treasures as it comprises the most beautiful flowers all over India. Moreover, Ana Lake flows on the Eastern side of the garden that enhances the garden's beauty located near a budget hotel in Ajmer.
Adhai-Din Ka Jhonpra
It is one of the most popular places to go to Ajmer. However, when you transcend the Dargah of Khawaja Moinuddin Chisti, the extraordinary ruins of the Adhai Din Ka Jhonpra Mosque are on the town's outskirts. It is situated on Andere Kota Road and can be easily reached.
It had been named after a festival lasting two-and-a-half days, but legends say construction in 1153 took only two-and-a-half days.
It is open daily from 4:30 AM to 8:30 PM.
Best Restaurants near The Royal Melange Beacon
TRM Restaurant
TRM Restaurant offers Fast Food, Rajasthani, North-Indian, Chinese, Deserts. The staff and hotel management are very supportive and humble. Also, they take proper care of COVID-19 protocols, maintain social distance, and work wearing masks and gloves.
One could have a memorable experience in this beautiful restaurant. This restaurant has a beautiful location and sitting arrangement located near The Royal Melange Beacon Ajmer Rajasthan.

Mango Masala Restaurant
This restaurant has a stunning interior. One must try its South-Indian food to satisfy your taste buds at a very reasonable cost.
The staff is attentive and prepared to serve. A variety of food is available and also comfortable to visit with family and friends.

Rasoi
This restaurant is done up in a training style, and the windows are synchronized to depict scenes from a movie train. They offer very decent service and a very convenient location near a 3 star hotel in Ajmer.
It is one of the best restaurants in Ajmer and is suitable for all sorts of occasions. It has a lovely ambiance and a very courteous staff.

Maharaja Garden Restaurant
It is located near Madar Gate Road Royal Melange Beacon Ajmer. The view of this restaurant is overwhelming; one can feel the royalty of this restaurant. They have good quality food, and they have an amiable and attentive staff.
The major attraction of this restaurant is its delicious food and extraordinary sitting arrangement. They provide quick service, and their menu list has many options.

Pehli Manzil Restaurant
This restaurant is located near Churi Bazar Purani Mandi, near The Royal Melange Beacon Ajmer Rajasthan. It has been structured and decorated magnificently. It is one of the finest restaurants for celebrations. They have mouth-watering food, which is appealing to the eyes as well.
The staff members are helpful and humble. Their service is excellent, and the ambiance is outstanding.