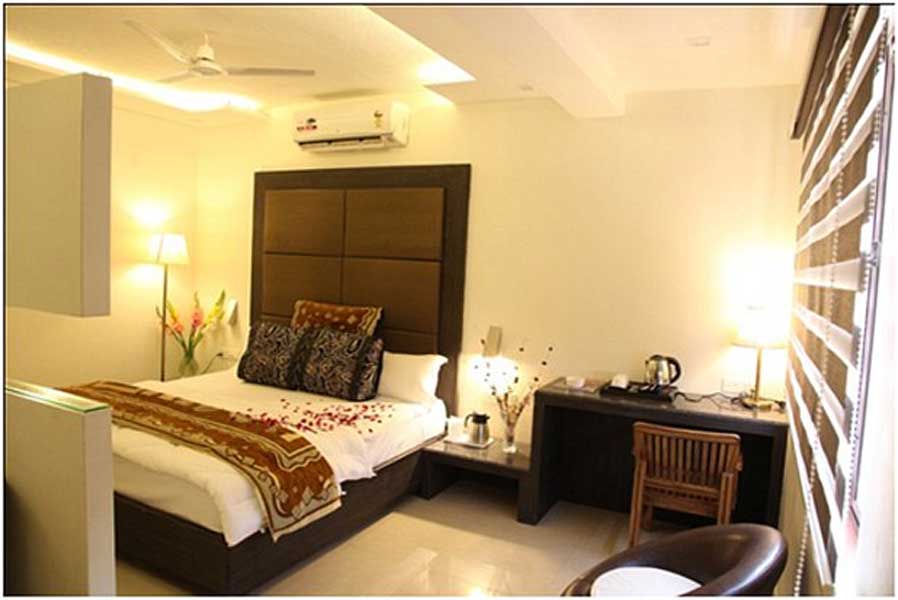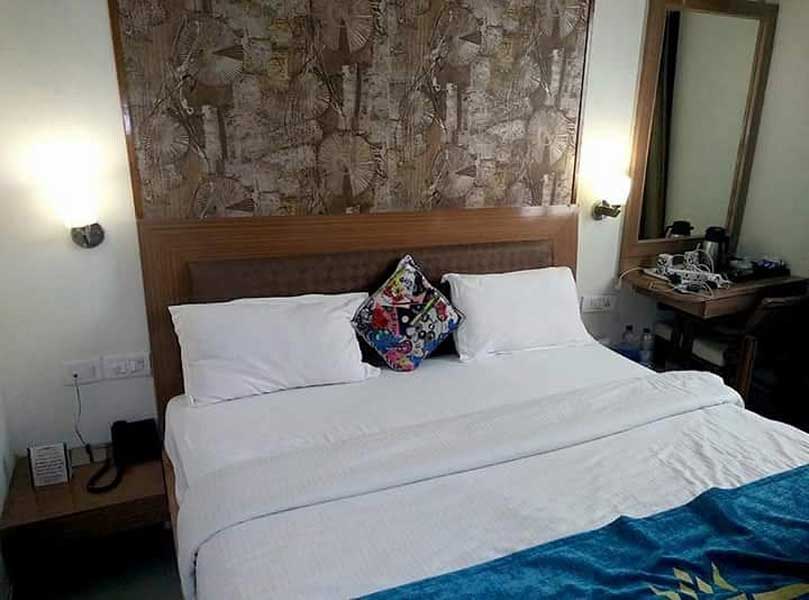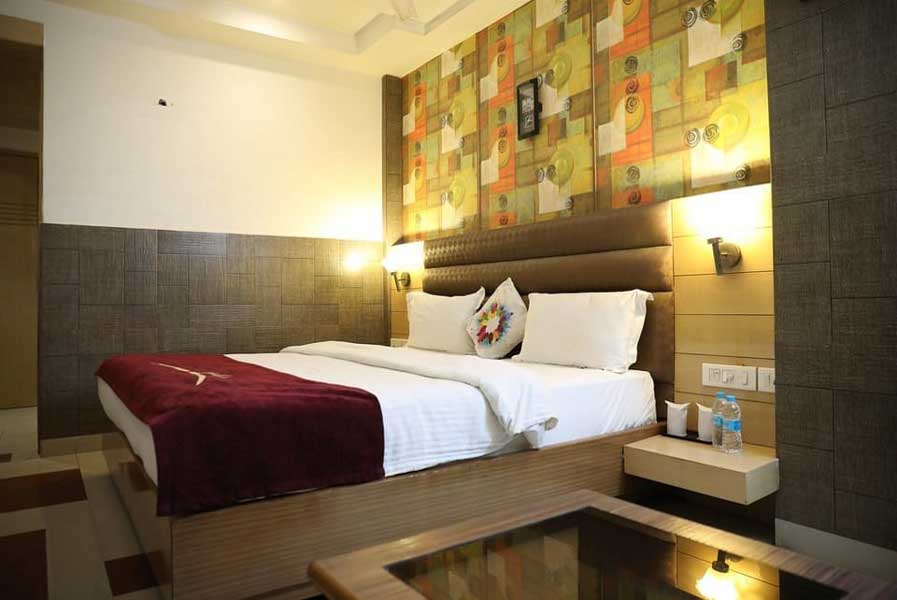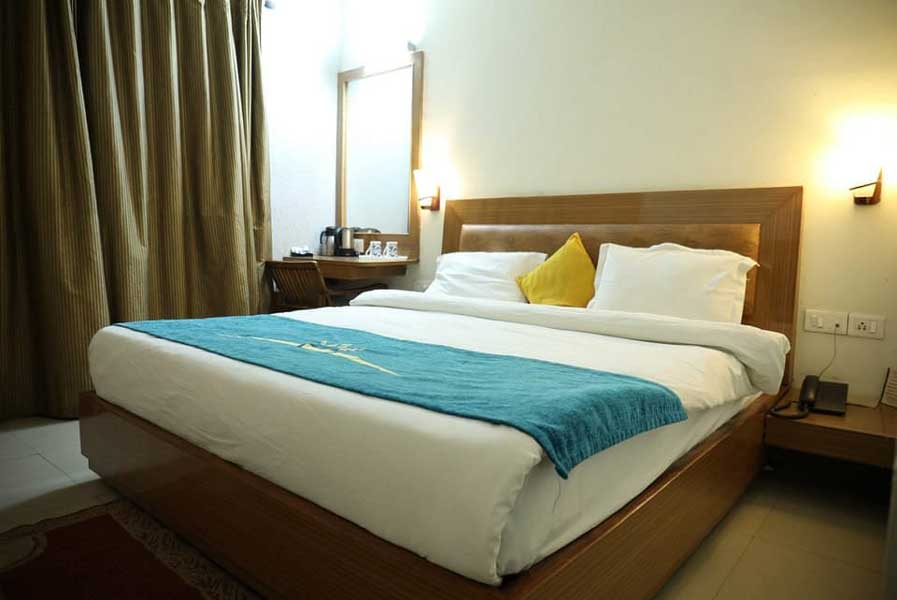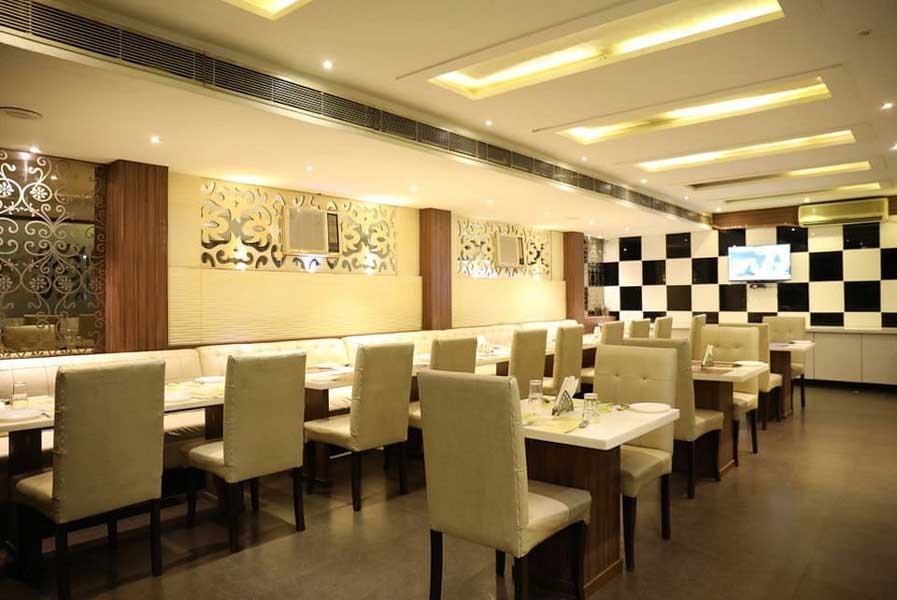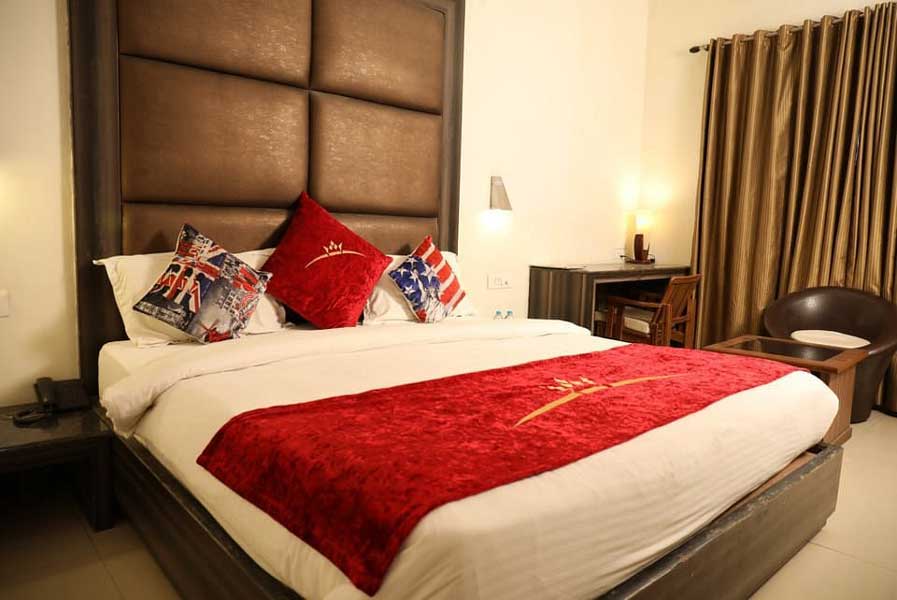 Free BreakFast Available
Login & Get
The Best Deals & Prices
Price Starts At :
1949
+ 233.88 taxes & fees
per room / night
Overview
As a result of its location, Hotel Poonam Plaza is 10.2 km away from Agra Civil Enclave Airport, 5.1 km away from Idgah Railway Station, and 5.0 km away from Bijli Ghar Bus Stop. Located on the Yamuna River unlike other hotels in Agra, Agra has numerous magnificent Mughal-era architecture, making it a popular tourist destination. This budget hotel in Jodhpur is a perfect choice for your stay.
Highlights
The hotel is located 12 km away from the Agra Railway Station.
The hotel has Executive rooms with beds, Air Conditioning, Luggage Storage, and a fan.
The hotel provides 24-hour Room Service, TV, Newspaper, Telephone, and Attached Bathroom in all rooms.
The hotel houses an in-hotel restaurant for the guests.
The hotel provides free Wi-Fi service, Parking, CCTV, Reception, Fire Extinguishers.
Wi-Fi internet access, car rentals with backup power, and room service are just a few of the luxurious amenities available at the hotel Poonam Plaza Agra. On-demand services include laundry/dry cleaning, secretarial services, babysitting, photocopying, and printing. Meetings and conferences can be held in a well-equipped conference room for business travellers in this cheap hotel in Agra.
Places to visit
From Hotel Poonam Plaza Agra, all of the city's major attractions can be reached in around 30 minutes.
Taj Mahal
Everybody knows what this area is all about. Hotel Poonam Plaza is 7.7 km away from the cheap hotel in Agra. An ivory-white marble mausoleum named the Taj Mahal may be seen in Agra, India. Mumtaz Mahal and Shah Jahan's tombs were built between 1632 and 1707 by the Mughal emperor Shah Jahan.
Mehtab Bagh
The Mehtab Charbagh Complex is named after a poet from Agra, India. Flood plains and Agra Fort, which is across the Yamuna River from Taj Mahal, are other prospective places. From the hotel, you can see the Taj Mahal directly across from the garden complex, which is approximately 300 meters squared and 6.8 kilometers away.
Red Fort Agra
Indians call it the Red Fort, and it's a Mughal fort in Old Delhi. He built it in the mid-17th century, and it is still a popular tourist attraction today, thanks in part to Shah Jahan. In the year 2007, UNESCO named the fort a World Heritage Site.
Taj Museum
In the Western Jal Mahal, there's a brand new Taj Mahal Museum. A quadrilateral projection on the western wall has two floors. An elevated platform supports the building. At the moment there are plans to rebuild the museum galleries so that each subject can be better showcased.
Taj Protected Forest
There is a forest reserve east of the Taj Mahal called the Taj Mahal Forest Reserve. Despite its popularity as a tourist destination, the government has managed to keep it from overdevelopment. Since Hotel Poonam Plaza is located on the banks of the Yamuna River and is within walking distance of The Taj Mahal, greenery becomes increasingly important.
Restaurants nearby
Located in the city's center, the Hotel Poonam Plaza Agra is a budget hotel in Agra that is easily accessible from a range of restaurants.
HealthyYou Restaurant
This restaurant delivers great Indian food without compromising on health. They have world-class chefs that know how to cook authentic Indian food, making it one of the best restaurants in town.
Punjabi Restaurant
Only 6 miles from Hotel Poonam Plaza Agra is a restaurant with unique cuisine and a broad selection of dishes.
The Essence Restro
Excellent food served quickly in a clean, well-maintained restaurant with good service. Your family or friends can enjoy a meal at the closest restaurant to your budget hotel in Agra. Visitors to a restaurant that serves a unique cuisine will be able to choose from a broad variety of food options.
The Agra Kitchen
This eatery delivers great Indian food without compromising on hygiene. They have world-class chefs that know how to cook authentic Indian food, making it one of the best restaurants in town.
Indian by Nature Restaurant
The hotel is within walking distance of a modest restaurant that serves South Indian, and North Indian specialties.