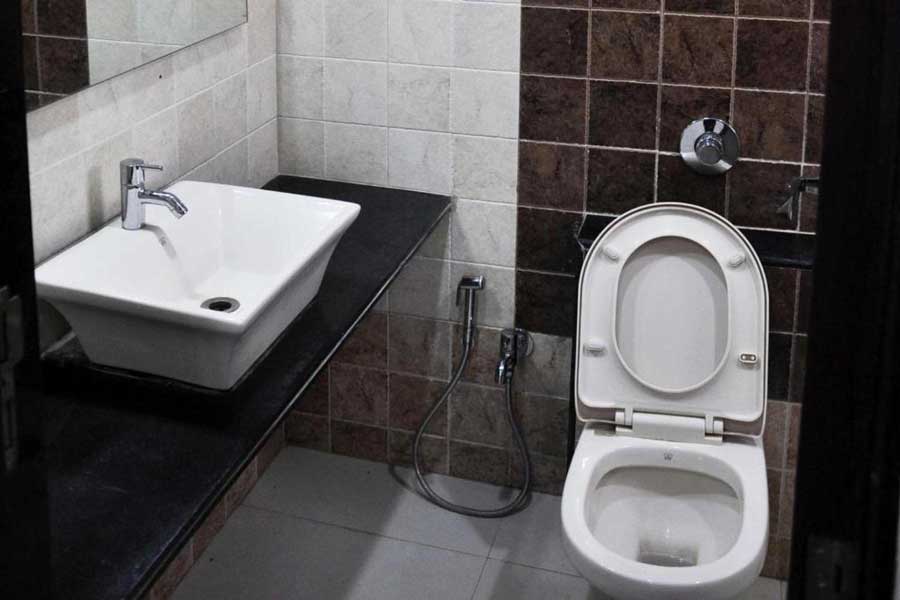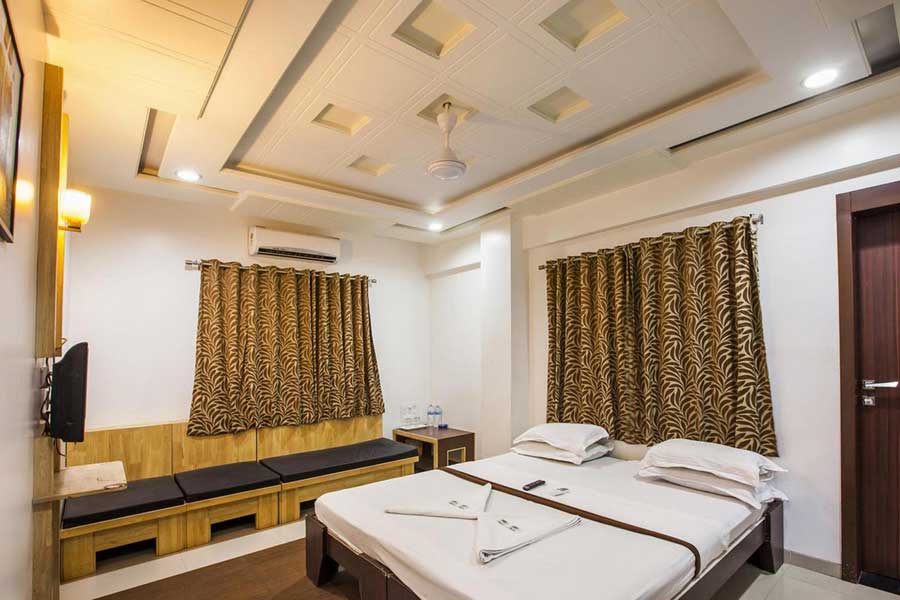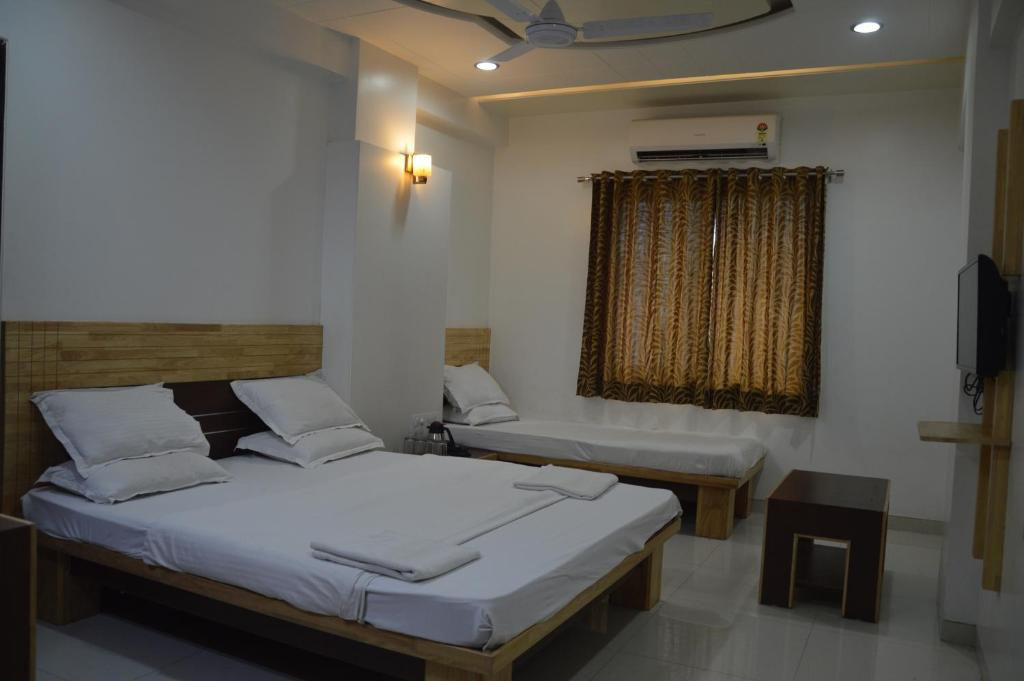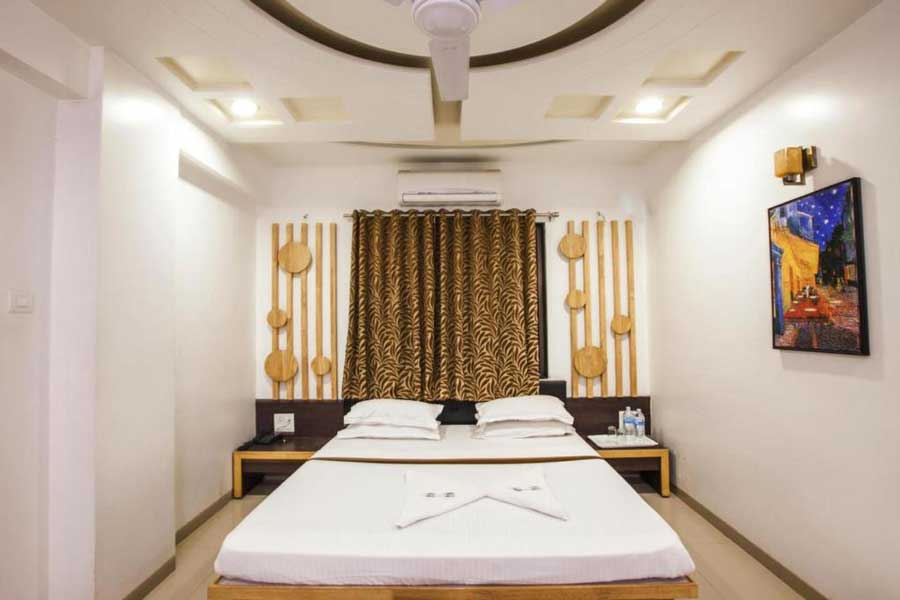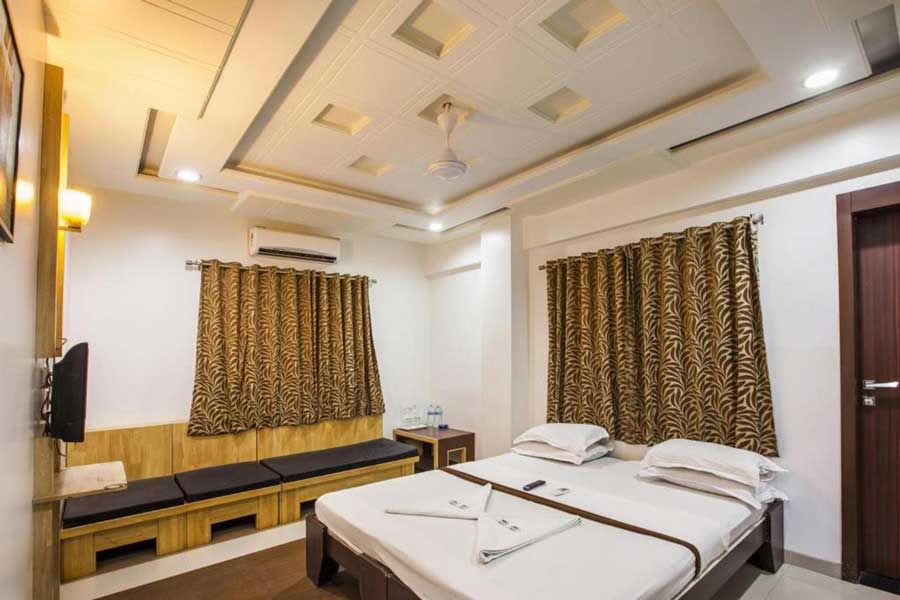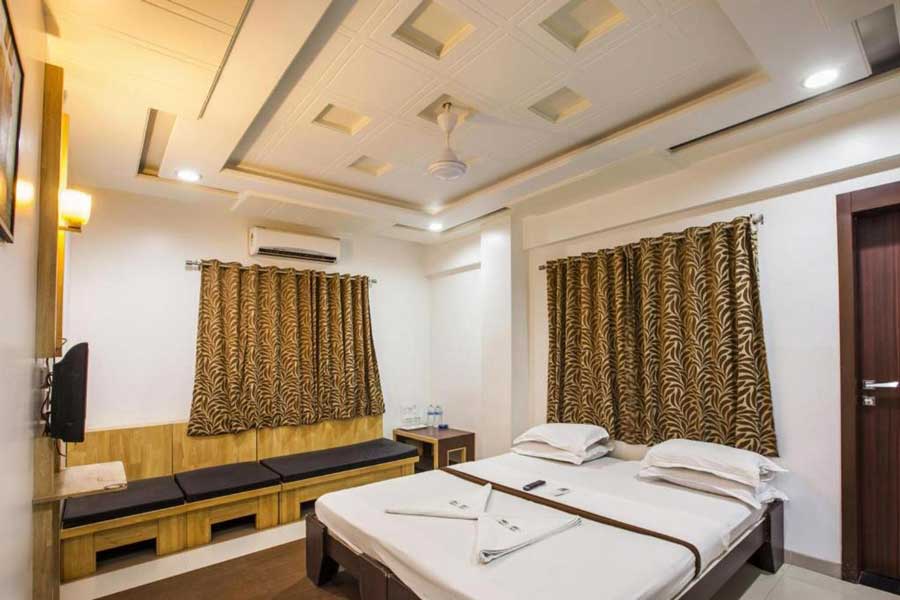 Free BreakFast Available
Login & Get
The Best Deals & Prices
Price Starts At :
1503
+ 180.36 taxes & fees
per room / night
Overview
Anand Heritage Shirdi, 3 star hotel in Shirdi open to provide you homely comfort and is situated just 500 meters from Sai Baba Temple. This hotel is perfect for the devotees who want to stay in the spiritual surroundings and presence of Sai Baba. It has some fine accommodations and amenities to serve you throughout your stay at the hotel. The hotel also includes in-house restaurant services, which you can enjoy with your family. So have a pleasurable stay at the hotel! One of the best hotels in Shirdi near Sai Baba Temple.
HIGHLIGHTS OF THE HOTEL
Located next to Shirdi Sai Temple, Near Vijaya Bank, the hotel is situated near Sai Temple andSai heritage village.
The hotel conquers location edge because it is situated in the city center.
Services offered by the hotel in the rooms are housekeeping, 24-hour room service, laundry services, luggage storage, TV, attached bathroom, Temple View, etc.
Rooms in the hotel are quite spacious and luxurious, made with exquisite design, perfect for a complete family stay.
Amenities offered for ease and convenience of the hotel are;
Free Parking, Free WIFI, Restaurant, Airport Transportation, Business Centre with Internet Access, In-room Breakfast, Shuttle Service, ATM, Concierge, Baggage Storage, etc.
The luxury hotel in Shirdi has an on-site restaurant where you can enjoy fresh breakfast and memorable meals with your family; the Prasadalaya and most restaurants are nearby if you want to explore more cuisine and the city's cultural taste.
Room options offered by the hotel are; Executive Non AC Room, Room with free cancellation available, Executive AC Room, 3 Bed Super Deluxe Non AC, 3 Bed Super Deluxe AC, 4 Bed Suite Room Non AC, and 4 Bed Suite Room AC.
POPULAR PLACES TO VISIT NEAR ANAND HERITAGE
Samadhi Mandir Shirdi-Built in 1922 by Shrimant Gopalrao, Samadhi Mandir is the first destination for travelers in Shirdi. White Marble of Sai Baba was established in 1954. It receives approximately 50000 devotees every day in search of divinity and tranquility.
Dwarkamai Mosque, Shirdi-Sai Baba mainly resided at Dwarkamai Mosques during his 60 years in Shirdi. The Dhuni-was lit by Sai Baba and the wood ash is said to have healing powers.
Gurusthan, Shirdi-Gurustan, where Sai Baba was first seen at 16 years, was called Bal Yogi. Sai Baba's Guru is said to have laid there. Gurusthan has a photo of Sai Baba and a Shivalinga within.
Chavadi-It is a place Sai Baba stayed a few nights because of heavy rains in Shirdi and the destruction of Dwarkamai due to heavy rainfall in Shirdi. The Chavadi is a public building that is now popular among devotees due to the Palki that carries Baba's photographs and parkas.
Sai Tirth Theme Park, Shirdi-The place in Shirdi is based on tech storytelling; it has a big screen where you can watch the Kathas of Shirdi Sai Baba's life; the theme park is becoming popular with the devotees for a beautiful devotional experience.
BEST RESTAURANTS NEAR ANAND HERITAGE
Sai Sagar Food Court- Serves Indian Cuisine and Fast Food best served in the locality. It lies close to the main Samadhi temple, making it a convenient place to dine. 400 m from Anand Heritage Shirdi, 3 star hotel in Shirdi
Blue Coriander- Serves Indian And Chinese Cuisine with a refined ambience made to deliver the best in Shirdi.2.2 km from Anand Heritage Shirdi, a luxury hotel in Shirdi
Sai Bhog Restaurant- Serves Indian and Chinese, specially made for vegetarians who want to have pure bhajan in the heart of Shirdi, 350 m from Hotel Anand Heritage Shirdi
Hotel Sai Amrut- Indian cafe close to the temple, convenient for travelers who want pure vegetarian cuisine.850 m from Hotel Anand Heritage Shirdi
Ahimsa-The Vegan Cafe- Italian cafe having a unique ambiance made for vegan conscious diets.600 m from the luxury hotel in Shirdi