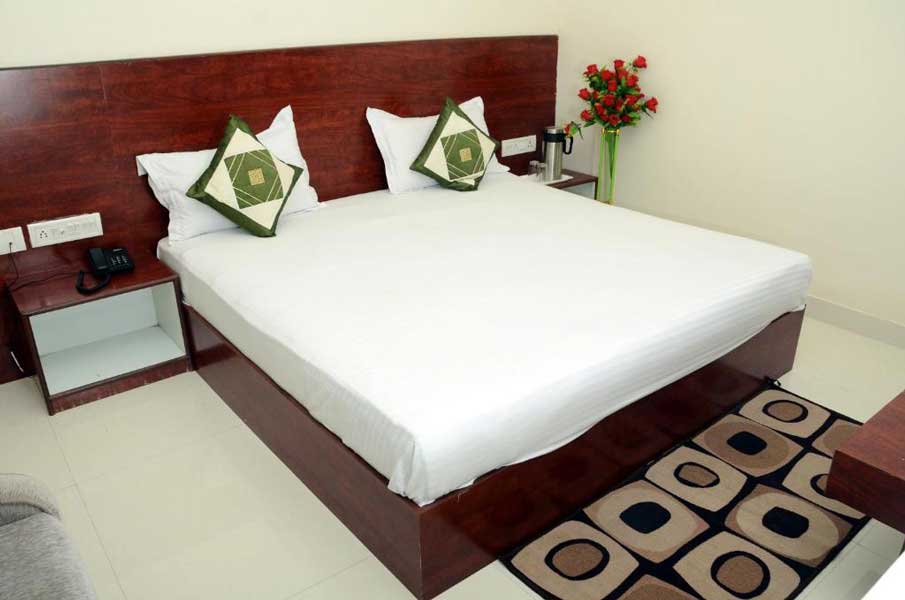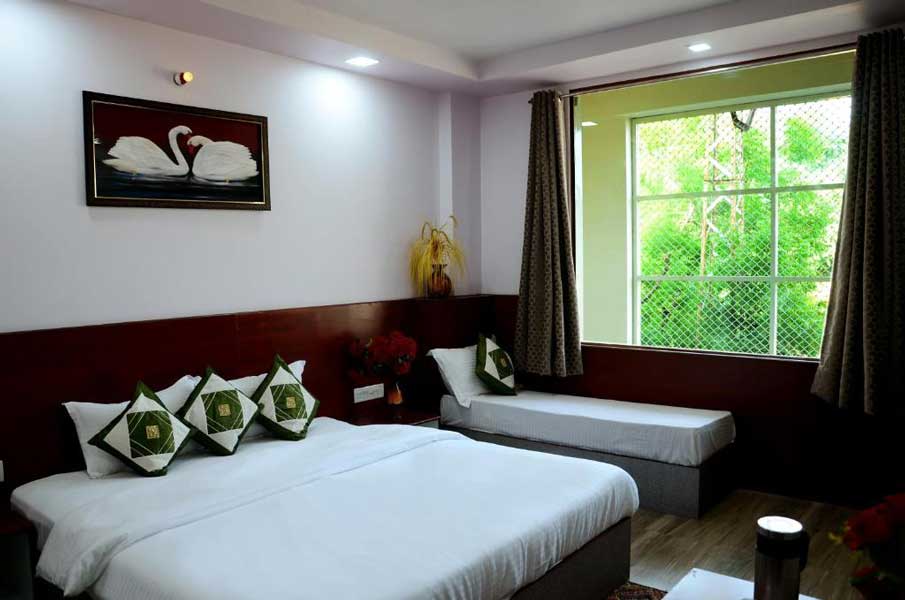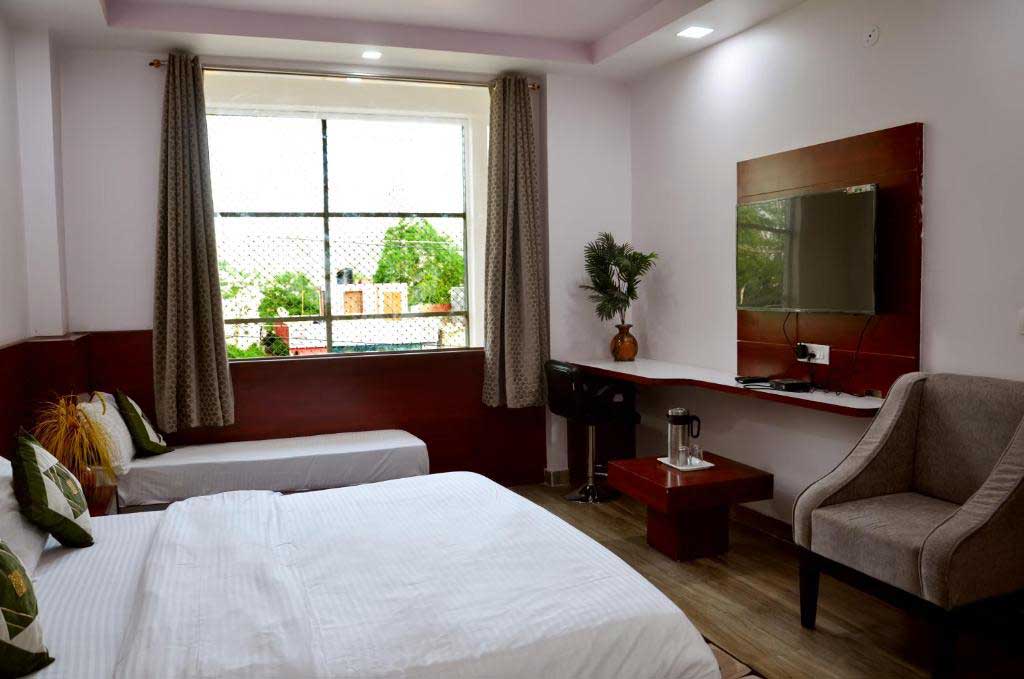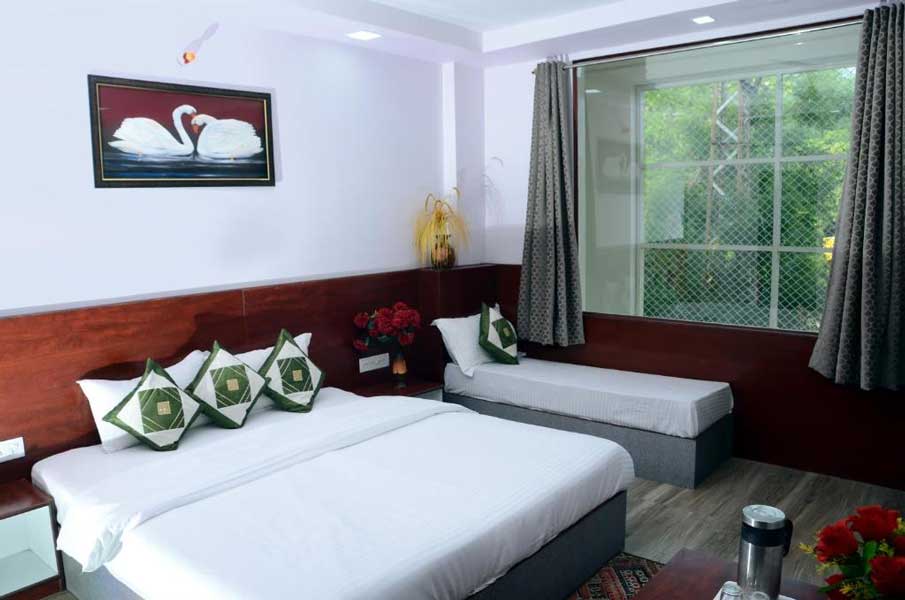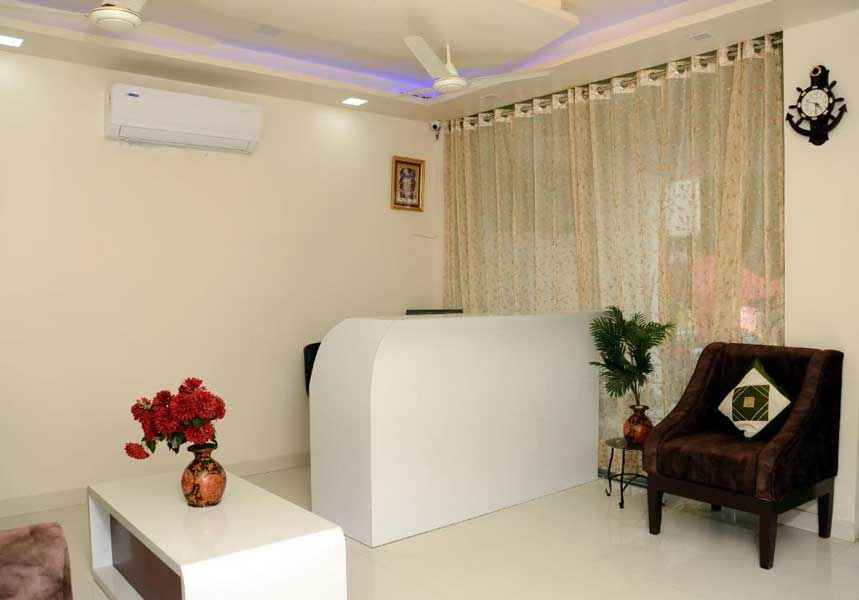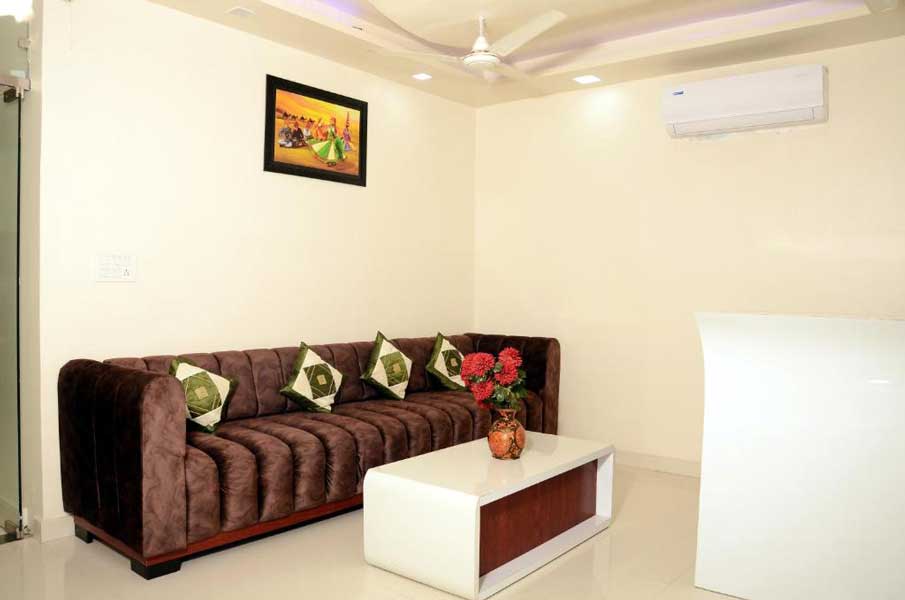 Free BreakFast Available
Login & Get
The Best Deals & Prices
Price Starts At :
1890
+ 226.8 taxes & fees
per room / night
Overview
Ranthambore embodies a fascinating Tiger Reserve in India located on the border of the beautiful Thar desert. Vacationists are charmed by the sanctuaries and remains of ancient forts nearby. Meera Mahal is a pleasant 3 star hotel in Ranthambore for tourists looking forward to exploring the rich history and wildlife. This one of the famous hotels in Ranthambore has garnered the likes for its friendly customer service.
Highlights of the Hotel
Meera Mahal Hotel is set amidst the royal Mahals; forts painted with colorful bazaars, Ranthambore Tiger Reserve of Sawai Madhopur.

Meera Mahal Ranthambore owns meeting rooms and banquet rooms, weddings, lavish parties.

The hotel has well-equipped Deluxe rooms with Free Wi-Fi, Air-conditioner, and hygienic bathrooms with complimentary toiletries. The rooms have a terrace with a lovely city view.

Hotel Meera Mahal has Indian, Asian, and Chinese cuisine restaurants in their vicinity. Authentic Rajasthani food and ambiance for families, business meetings, and tourist groups.

The hotel offers 24 hours contactless room service, doctor-on-call, free parking, breakfasts, sanitizer stands, etc.
Hotel Meera Mahal Ranthambore rests amidst the glorious Sawai Madhopur. This hotel is just 27 min away (13.4 km) from the famous Ranthambore Tiger Reserve. The staff of Hotel Meera Mahal is courteous enough to look after the Safari booking for Ranthambore Tiger Reserve.
This luxury hotel in Ranthambore is 4 min (1.3 km) away from Sawai Madhopur Railway station. Jaipur airport is the nearest airport, 2 hr 28 min (164.8 km) away from Meera Mahal. The hotel provides Paid airport, railway, and bus station transfers.
Hotel Meera Mahal offers excellent amenities like 24-Hour Room service, meeting and banquet halls, LED TVs, luggage storage, intercom services, laundry, dry cleaning, free Wi-Fi, air-conditioned rooms, sanitizer stands installed, doctor-on-call, and contact-less room service.
5 Popular Places near Meera Mahal
Meera Mahal Ranthambore is situated right in the historic city of Sawai Madhopur with a beautiful city view. The high-spirited Sawai Madhopur is a blend of culture and wildlife a traveler never misses out on.
1. Ranthambore Tiger Reserve
A vast home to majestic wild animals like Royal Bengal tigers, leopards, and marsh crocodiles, you can choose the safaris of your choice. Once a hunting ground for Maharajas, it is now 27 min (13.4 km) from Hotel Meera Mahal in Ranthambore.
2. Ranthambore Fort
The mighty Ranthambore fort, 25 min (12.5 km) away from the luxury hotel in Ranthambore, has witnessed battles significant in this rich history of Rajasthan. This mid-10th-century fort stands amongst the artistic ruins.
3. Jogi Mahal
Hotel Meera Mahal Ranthambore is 26 min (13.0 km) from the picturesque Jogi Mahal, previously a posh stay of the royals. This location gives good sighting opportunities for wildlife lovers, along with a scenic lake view.
4. Ranthambore School of Arts
Awaken your artistic side by visiting intricate paintings of tigers and wildlife by locals. Ranthambore School of Arts promotes wildlife conservation by showcasing the rich heritage of fauna in Ranthambore and is 4 min (1.4 km) from Hotel Meera Mahal.
5. Chambal Sanctuary
Famous for crocodile safaris and the astonishing diversity of birdlife, you can go boating on the Chambal River. The sanctuary is 55 min (34.3 km) from Hotel Meera Mahal at Ranthambore.
Best Restaurants Nearby
The luxury hotel in Ranthambore has a reputation for spoiling their guests with a homely deluxe room and fulfilling breakfast. Moreover, Hotel Meera Mahal has some great Indian and Chinese restaurant options in their vicinity for a hearty Indian meal at the heart of Sawai Madhopur.
The Dining room and Inner Courtyard.
Highly rated for its Rajasthani ambiance and local folk performances, this restaurant serves Indian and International Cuisine. Visit this restaurant for an Authentic Rajasthani meal which is just 7 min (3.6 km) away from the hotel.
Asha Hotel, Vegetarian Friendly
The 3-star hotel in Ranthambore, Meera Mahal, is just 5 min (1.5 km) away from Manisha Restaurant. They are known for their Indian cuisine vegetarian specialty as loved by families and large tourist groups.
Indian Spice Family Restaurant.
Known for their Indian, Asian cuisine and pleasant ambiance, they are also vegetarian-friendly. Have Amazing food at an affordable price just 4 mins away from Hotel Meera Mahal in Ranthambore.
The Dining Room
Just 2 min (700.0 m) away from Meera Mahal, the restaurant serves delicious Asian and Indian meals with liqueur.
Sky Lounge
Catch some lovely sunsets sitting on this artistic rooftop restaurant with delicious food. Sky Lounge serves one of the best Indian, Asian and fast food dishes. 4 min (1.6 km) away from Hotel Meera Mahal, the place has the best vibe.