7 Absolutely Amazing Ancient Architectural Cities in India Worth Seeing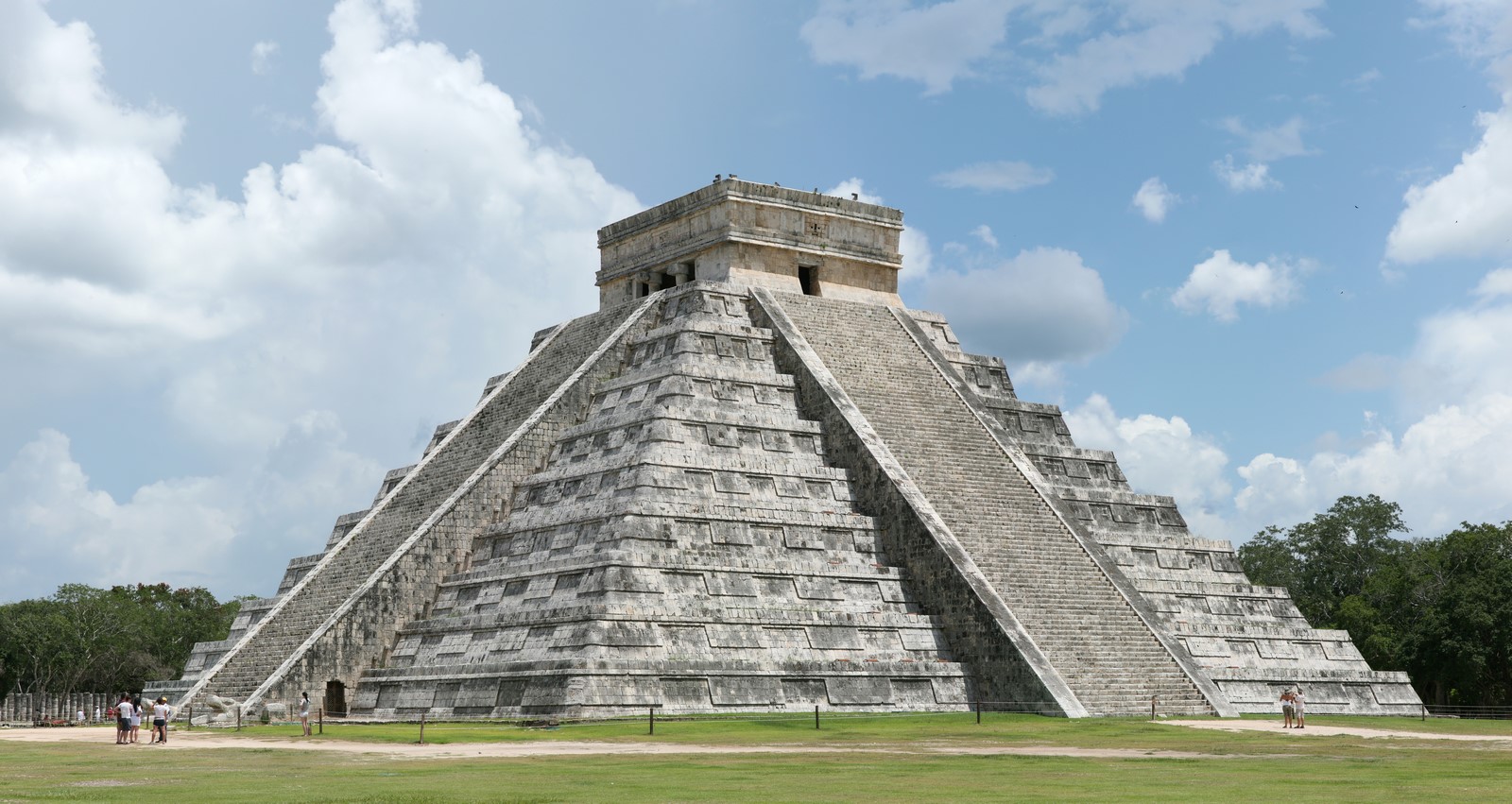 India is a country that has its roots submerged deep in the history, culture, and traditions that have been passed on from generation to generation. It is the core of Bharat and is also the secret that makes the country stand out from the rest of the countries. The vast heritage that this soil has inherited has engraved a sense of diversity in its veins. And that is what further leads to the strong foundation on which stand tall the pillars of history, religion, culture, beliefs, and traditions. 
The various rulers that have ruled the country through different eras have left behind a mark of their presence and their victories, which further lead to the rise of ancient architecture. India has developed and evolved in all sectors. When it comes to the architecture of the country, it has evolved drastically and in its journey of going through changes this country ended up owning some architectural gems that are one of their kind. There are many architectural marvels that are spread across the country and are undoubtedly fascinating. Ancient India has made important contributions in the field of architecture. There are many ancient architectural cities in India for a tourist to visit.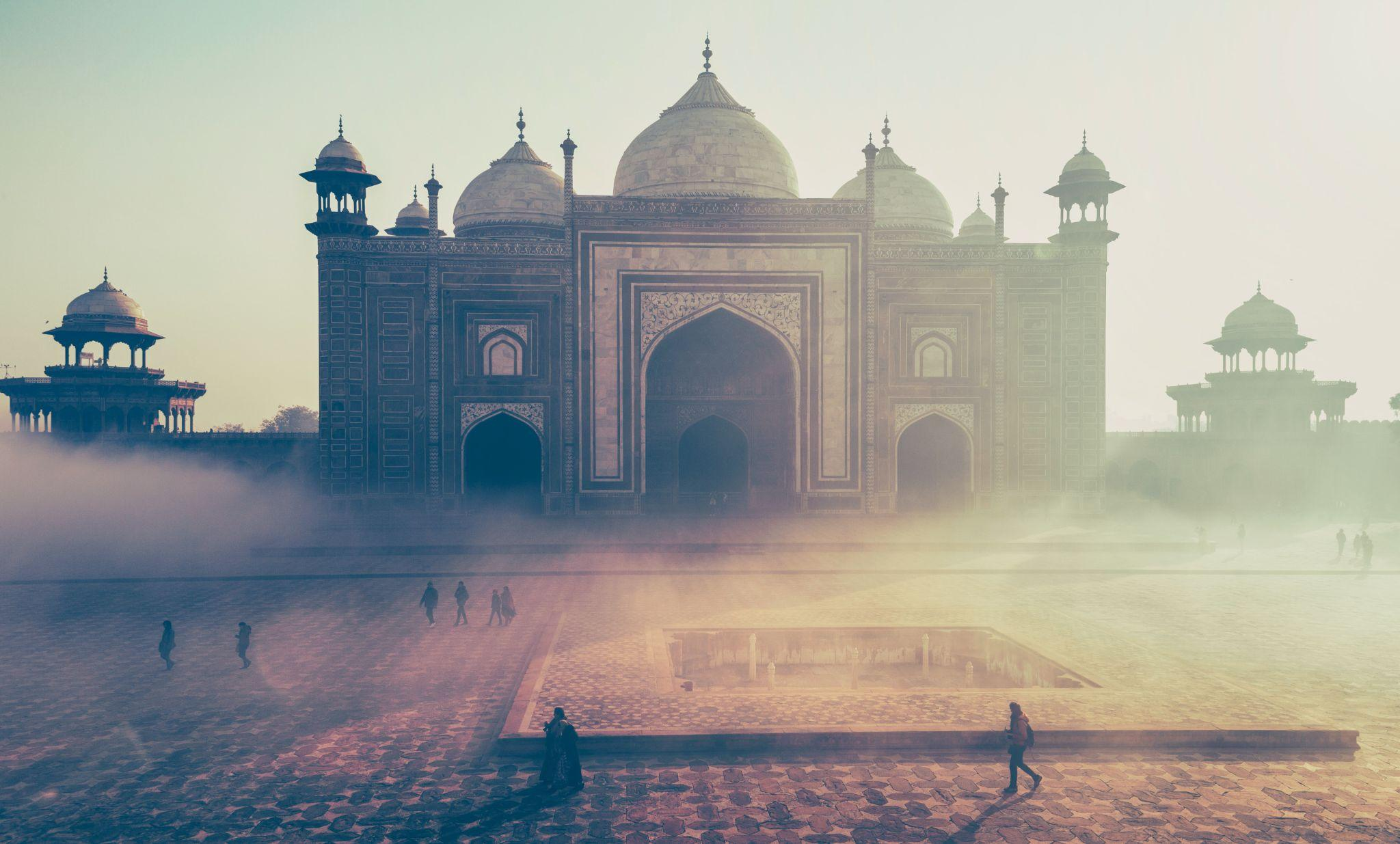 In every nook and cranny of India rests an architectural marvel that carries with it the tales of a bygone era. From luxurious forts, and vintage temples to awe-inspiring monuments, this amazing country is home to a variety of architectural styles that reflect its history and heritage. For history buffs and travelers, this country is a paradise, once you are here you get the privilege to wander and explore the ruins of the forts and numerous ancient architectures in India. 
Won't it be fun to visit the ancient and medieval architecture of India that compels you to think and make you want to find answers to the unanswered questions? There are various cities across India that are famous for their ancient architectural monuments and some of them that one must visit once in their lifetime are mentioned below.
Hampi: The City of Ruins
Hampi was traditionally recognized as the Pampa-kshetra or the Bhaskaara-kshetra. These names are derived from Pampa which is considered to be another name of the goddess Parvati. The city of ruins is a renowned UNESCO World Heritage Site situated in Karnataka. Hampi is a place that displays ancient temple architecture of India
The destination was the capital of the Vijayanagara empire and was also considered one of the largest cities in the world during that time. Slowly the city lost its importance and now all we get to see are the ruins of the ancient architecture that leaves its visitor mesmerized. Monuments in Hampi give life to the phrase 'damaged yet beautiful'.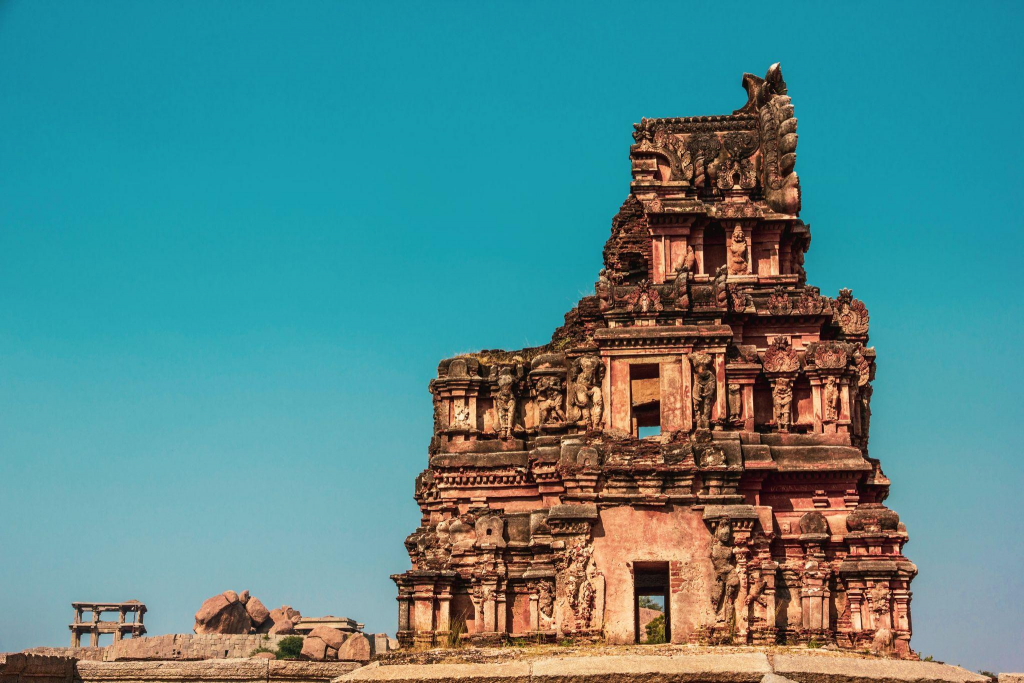 Hampi is surrounded by boulders and one can easily climb on top of any one of these boulders to get a breathtaking view of the surroundings. The place is located on the banks of the river Tungabhadra. Hampi is famous for its massive, elegantly carved temples, and one of the many temples that you should visit in Hampi is the chariot temple. It was recognized as a UNESCO World Heritage site in 1986 and since then continuous efforts have been made to restore the damaged architecture. Some wonderful ancient architectural monuments in Hampi that one should set their eyes on while exploring the city are:
Hampi Bazaar

Vijay Vittala Temple

Virupaksha Temple

Courtesans' Street

Mahanavami Dibba

Hazara Rama Temple

Zenana Enclosure

Monkey Temple

Lotus Mahal
A blessing for history buffs and an ancient paradise for travelers, Hampi houses approximately 500 ancient structures which consist of temples, street markets, and remains of the Vijayanagar Empire. This place is visited by backpackers throughout the year. This small tourist destination in India is a museum in itself. If you plan on visiting this historical place be sure to go through its history beforehand. 
Jaipur: The City Where Royals Reside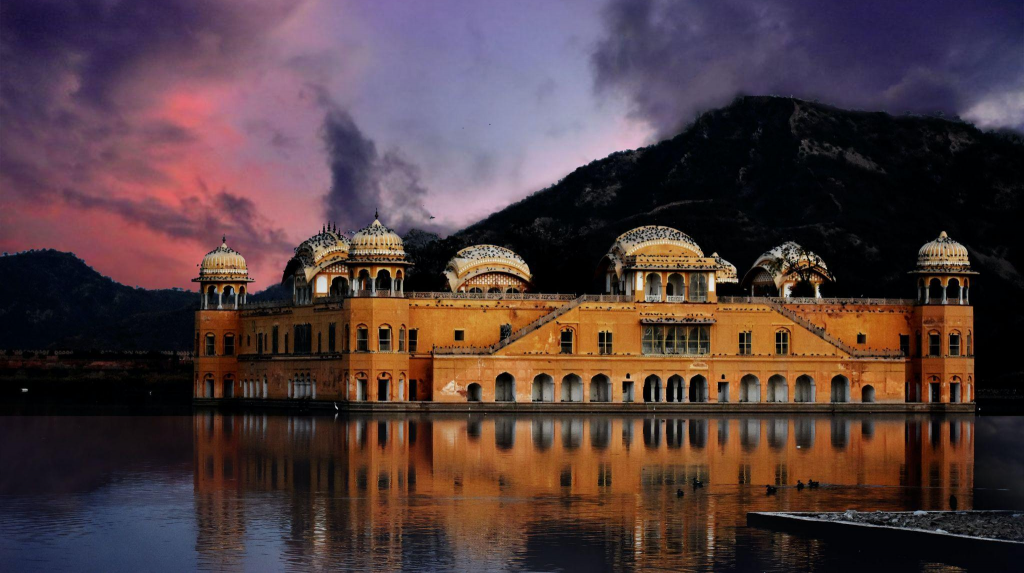 A city that screams Rajputana and is an epitome of royalty, it is also known as the Pink City. Jaipur is a city where the royals reside, and it is also known to make its way to the list of cities declared as World Heritage Cities by the World Heritage Committee of UNESCO. 
The Pink City is famous for its rich yore and architecture, this planned city was founded by Jai Singh II, the King of Amber. The old city area lacks a proper drainage system because back then this area received very less rainfall as compared to present times. A renowned Bengali architect named Vidyadhar Bhattacharya was responsible for the design of the Pink City. 
Jaipur is also known as the Pink City due to the extensive use of pink color in all the ancient architecture. It is said that back then Maharaja Ram Singh ordered for the walls to be colored pink as a symbol of hospitality, it was done due to the visit of the Prince of Wales. The city is filled to the brim with famous ancient architectural monuments that one can visit as they have been upgraded with facilities to make it easy for the tourists to explore the locations. 
While exploring Jaipur if you are a history buff and if you like to stroll in the ancient lanes then you must visit famous tourists spots like:
Amber Fort

Jal Mahal

City Palace
These are some of the architectural marvels of Jaipur that will make you question the kind of talent artisans back then possessed. You will find your mind generating questions about the beauty these monuments hold, the life the royals led, and the skill with which the Kings and Queens ruled their province. 
Mumbai: The City full of Hustle and Bustle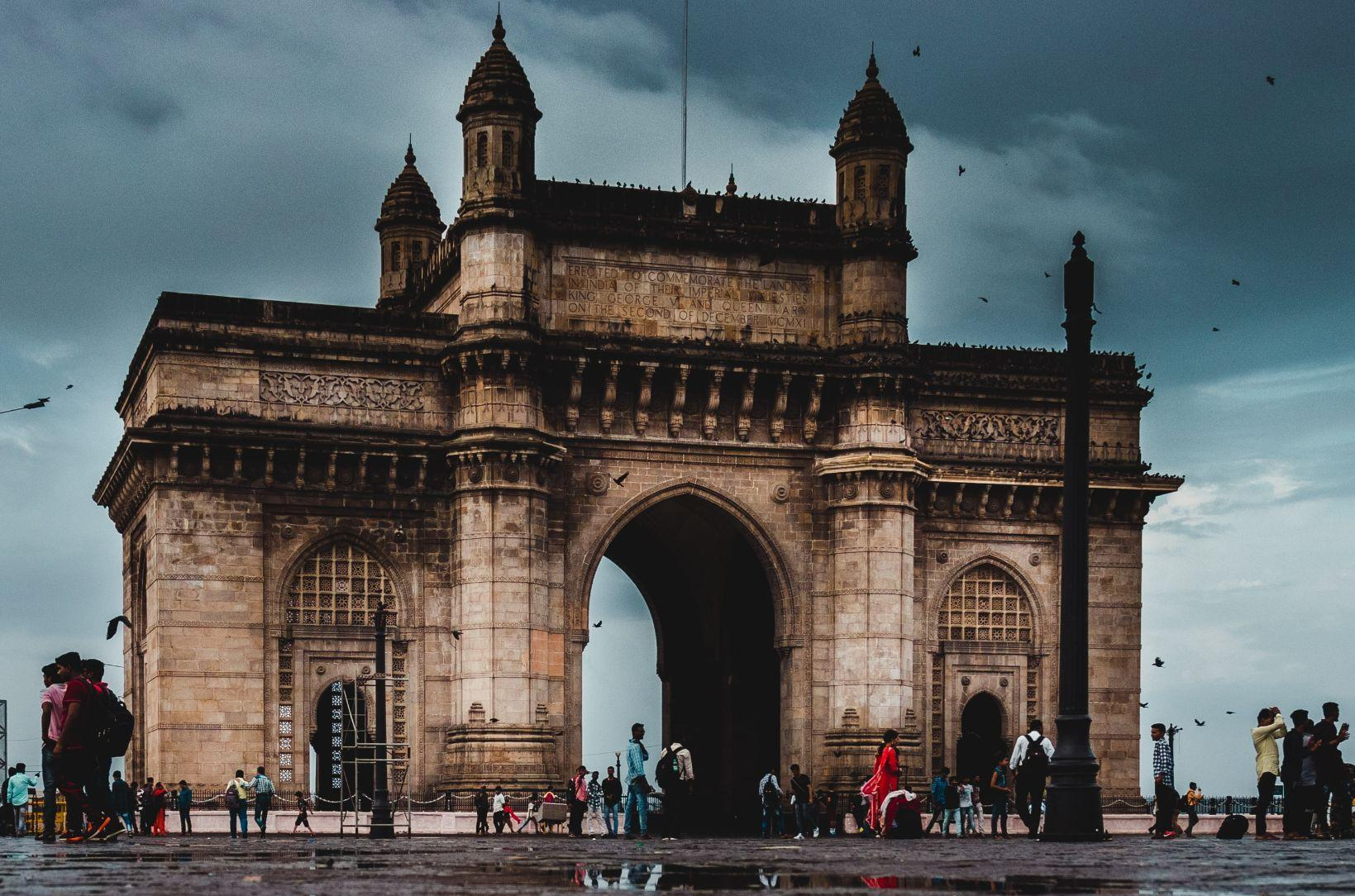 Monuments are not just the testimony to a city's past but also an architectural marvel that speaks a lot for themselves. Mumbai is a city that possesses many ancient monuments that go unnoticed by people because of the modern-day trends that Mumbai follows as a growing city. The ancient structures are the epitome of the legacy that Mumbai has been carrying as a crown for years. 
The financial capital of India is also known for the blend of various architectural styles that came into view along with the change in ruling parties. The city showcases various architectural styles like Gothic, Muslim, Jewish, Indo- Saracenic, and contemporary. While exploring Mumbai you will observe that the British Raj has constructed a lot of buildings there. These structures have a victorian gothic style of architecture, the classy blend of Gothic and contemporary was named Bombay Gothic. 
One can easily spot this ancient architectural style in structures of the:
Wilson College 

Bombay City Hall 

Rajabai Tower 

Chhatrapati Shivaji terminus
If you want to familiarize yourself with the Indo- Saracenic style of architecture then it is best for you to visit the following structures:
A few more archaic lanes and famous ancient architecture in Mumbai you must see are:
Ballard Estate

Dadabhai Naoroji Road

Linking Road

Lamington Road

Sassoon Docks

David Sassoon Library and Reading Room

The Asiatic Society of Mumbai

St. Andrew's Church

St. Thomas' Cathedral

Afghan Church

Wodehouse Church
Thus, if you are a history buff you must cover as many monuments as possible. If you wish to know more about Mumbai you can also check out the youtube videos of Nook and Cranny Films. 
Agra: Here Stands the Epitome of Love
A crowded and raw city situated along the banks of river Yamuna in Uttar Pradesh. Agra is yet another historical city of India that is filled to the brim with various types of ancient architecture. The best part of it all is that these structures possess a blend of architectural styles which makes them unique.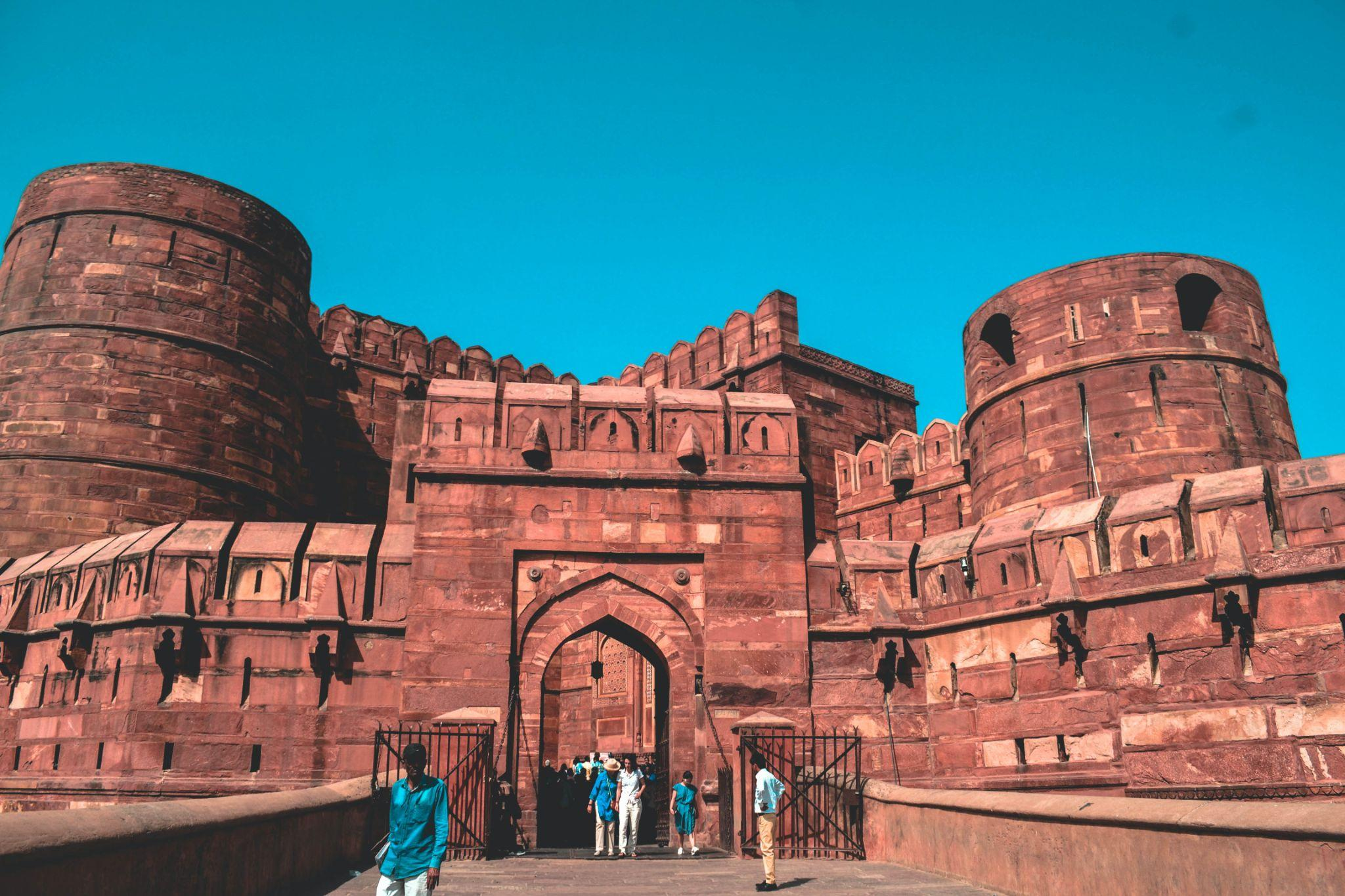 The diverse types of architecture prove the fact that Agra was ruled by various rulers and governing bodies over the years. Agra possesses the architectural gem of India that is visited by people from around the world throughout the year. Yes! You guessed it right, Taj Mahal. This monument is one of the seven wonders of the world. This monument was constructed for Mumtaz Mahal, wife of ruler Shah Jahan. The detailed carvings and artwork on the walls of the monuments here will keep you enticed. This city has so much to offer beyond the monument of love. 
Taj Mahal is a UNESCO World Heritage Site followed by a lot more beautifully made famous architectures in Agra like:
Fathepur Sikri 

Tomb of Itimad-ud-Daulah
These are some of the tourist attractions you must not miss out on at any cost. These structures are the epitome of Mughal architecture and amazing craftsmanship. Agra is a famous tourist destination that deserves to be on the bucket list of every traveler. 
Delhi: The Crown of India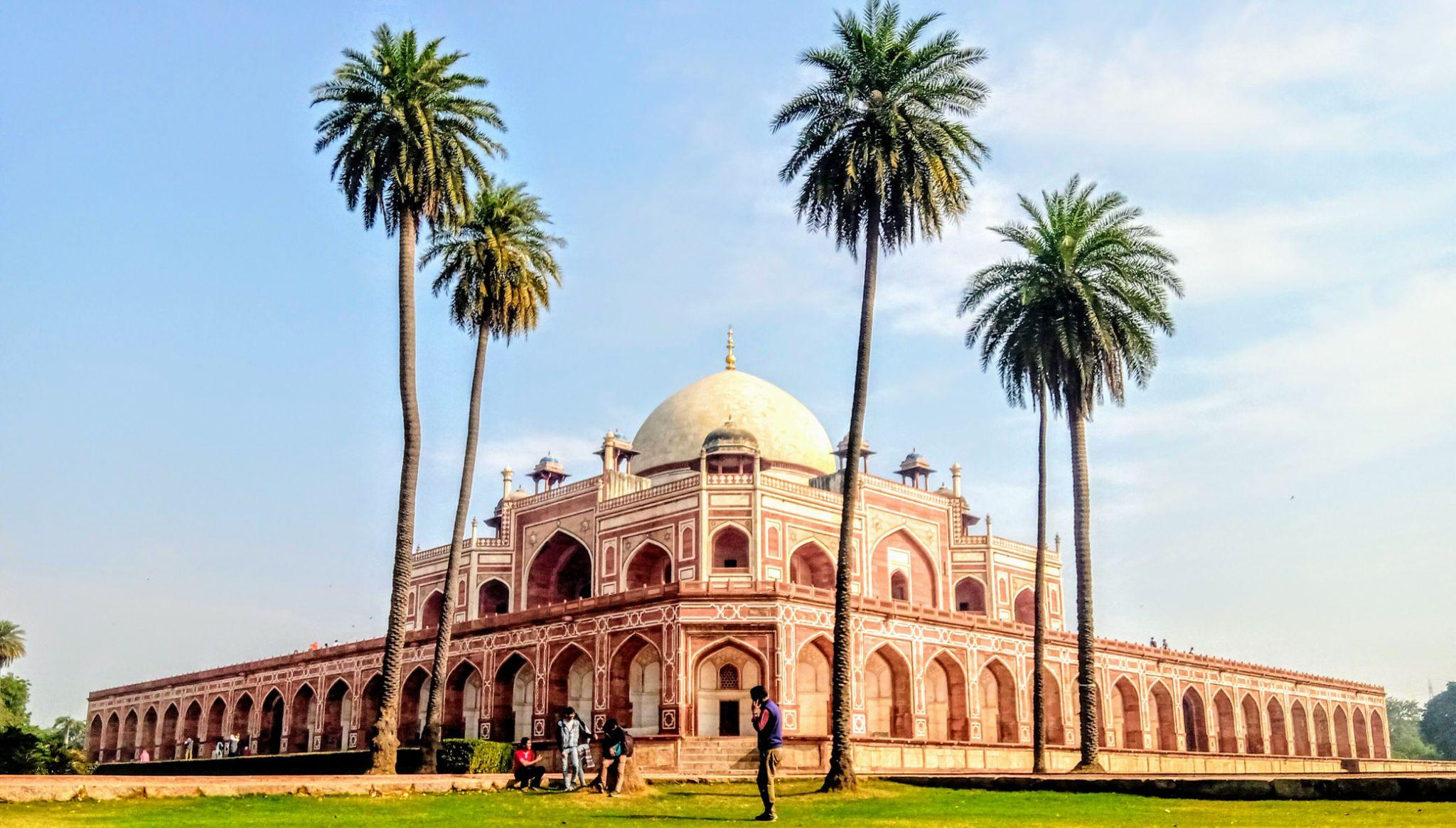 The capital city of India, Delhi is a host to many ancient structures that are a treat to sore eyes. It has played an extremely important role in the history of India for a very long time. This city has been invaded and ruled by various monarchs over time and thus it consists of structures that were built under the reign of various rulers.
While the Mughals ruled Delhi they implemented their plans of constructing huge monuments and came up with the structure of some really well-built monuments that have stood the test of time. Some of these ancient monuments that you should visit are:
Jama Masjid

Purana Quila

Humayun's Tomb
The Britishers built architectural marvels like the:
Connaught Place

Parliament House
The amazing yet unique style of architectural blend gives Delhi an outwardly vintage charm. Some more historical monuments you can visit while you are on a trip to Delhi are:
Chhota Qutub Minar

Hauz Khas Fort

Jantar Mantar

Purana Quila

Alai Minar

Lodhi Tomb
Each monument is unique in itself as it has a story behind its construction. Some of the monuments are where the remains of the great rulers rest whereas others were constructed to mark their victory. Doesn't it make you curious to know more about them?
Bhubaneshwar: The House of Jagannath Puri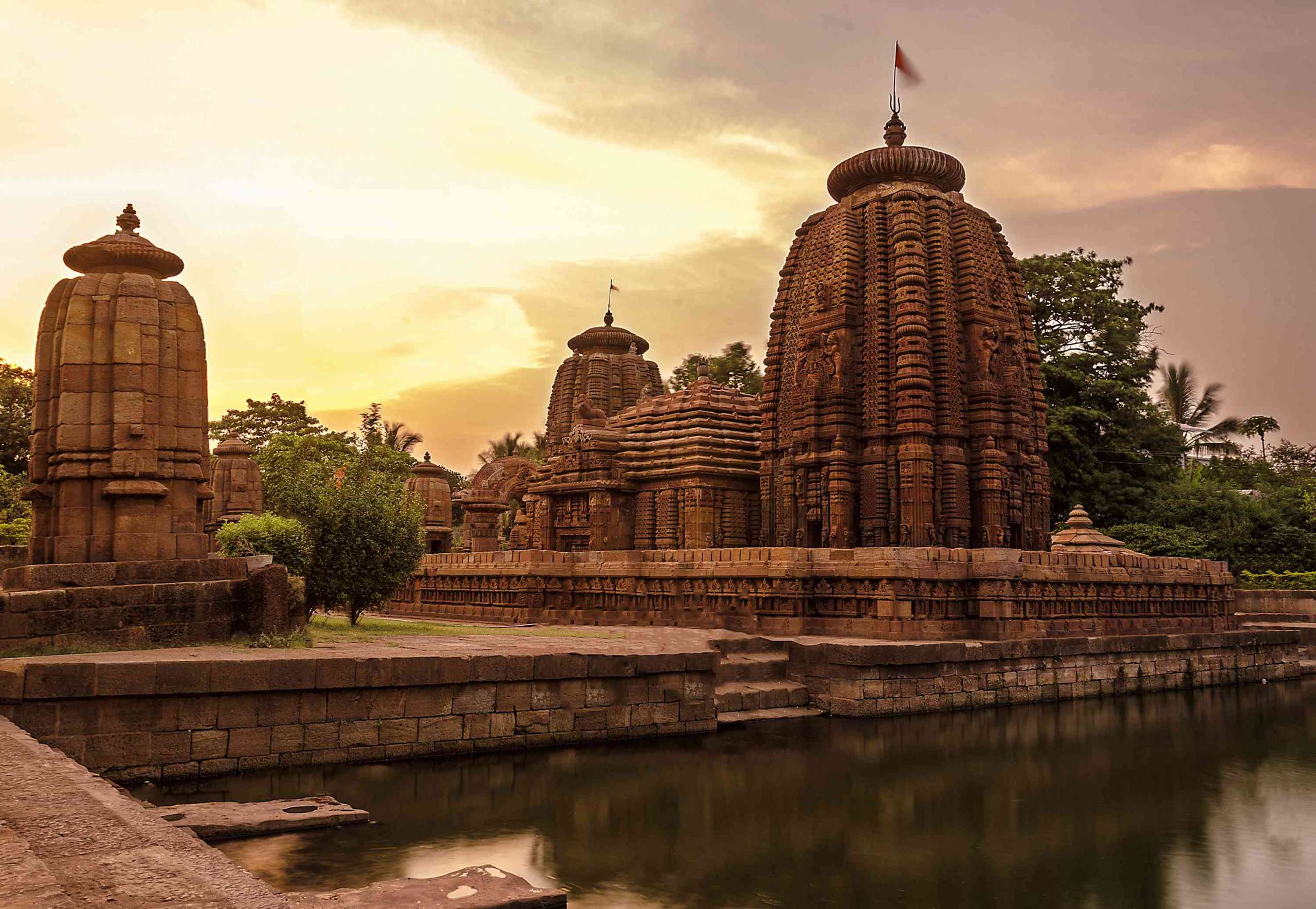 Bhubaneshwar is a magical city in itself. The city has a very bulky and rich history which is worth exploring. From various temples to caves and even stupas Bhubaneshwar houses some of the finest examples of ancient Indian architecture. Here you will find some of the best sculptures and ornamentation. Bhubaneshwar is a place where tribal art is given importance and tribals still exist there. 
 The ancient temple's architecture in Orissa has a common characteristic which consists of an audience hall, a sanctum, a dancing hall, and a hall where offerings were made. This was known as the Kalinga style of architecture and was studied by the Somavamsi Kings during their reign. 
It is believed that Bhubaneshwar was a land of temples as it had approximately 7,000 temples between the 7th and 12th centuries. Sadly not many of them could survive the test of time. The Parshurameswara Temple is the oldest temple that marks the change in the architectural style of the temples. It is a porch in front followed by a beehive-shaped tower.
On the other hand, the Mukteshwar temple bridges the gap between the early and later architectural styles. While visiting these temples one must not miss out on the opportunity of seeking blessing at the following temples Rajarani Temple and Lingaraja Temple. These temples are masterpieces and display the art and architecture style of the bygone era. 
If you are a history buff then you should register yourself for the Ekamra Heritage Walk organized by Bhubaneswar Municipal Corporation. It is held every Sunday and all you have to do is enroll yourself for free. It starts at 6:30 am and gets over within 2-3 hours. The ancient temple architecture of India can be seen in many temples of Bhubaneshwar.
If you wish to see the rock-cut caves then make sure to visit the twin hills named Udaygiri and Khandagiri. This is where the Jain monks used to reside and pray, the twin hills have 33 caves in total. 
If you are in the mood to go on a road trip then you can drive all the way to Lalitagiri and from there cover the diamond triangle which consists of Ratnagiri, Lalitagiri, and Udaygiri. Some more destinations you can include in your itinerary are:
Buddhakhol (Buddhist ruins)

Konark 

Puri 

Temple of Kichakeswari

Rasika Raya Temple
Ahmedabad: Where Diverse Communities Co-existence 
Ahmedabad city is also known as the Mecca of modern architecture in India. Here tourists can easily spot a lot of contemporary buildings and many of them were proposed by the famous architect Balkrishna Doshi. He was one of the architects who got the opportunity to connect with Louis Kahn. Khan was famous for his innovative methods of using bricks and concrete in special ways. 
In Ahmedabad, one can find forts, temples, stepwells, and mosques. To cover the historic monuments of Ahmedabad one needs to spare 2-3 days. The monuments that reside in the city display a variety of architectural styles.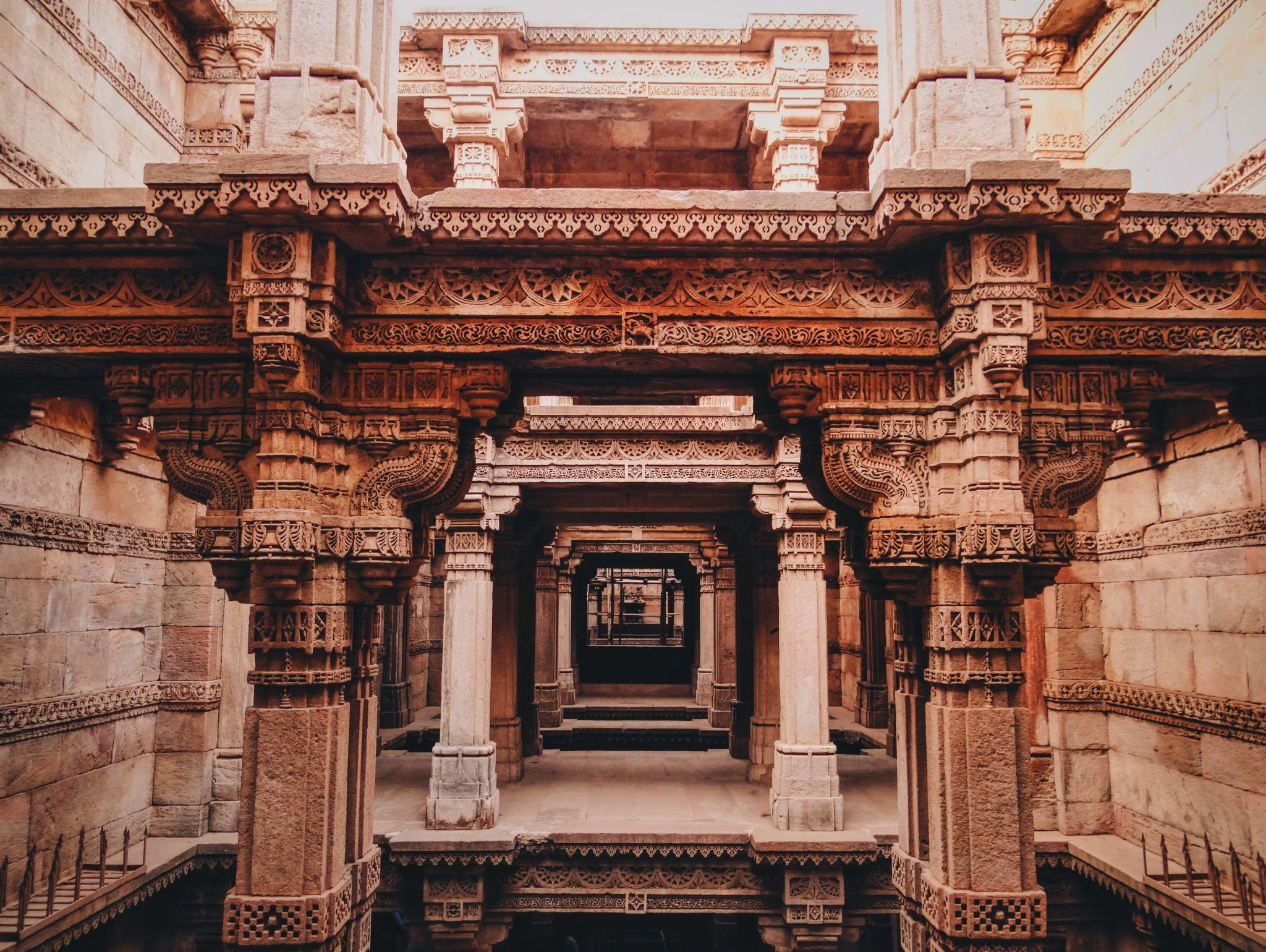 This city of India was the first one to be declared a World Heritage City by the World Heritage Committee (WHC) of UNESCO. It is a living heritage that displays a peaceful co-existence of diverse communities. The well-planned city was set up by Ahmed Shah around 600 years ago and has many wooden Havelis. 
Ahmedabad has roughly 2600 heritage sites followed by a few monuments that are taken care of by ASI. Some of the ancient architectural buildings that must be a part of your itinerary, if you are a history buff, while you plan your trip to Ahmedabad are:
Gandhi Ashram

Jama Masjid

Teen Darwaja

Jhulta Minar

Hutheesing Jain Temple

Dada Harir Vav
Now that you know where to go to quench the thirst of the history buff as well as the traveler in you, where do you plan to go next? We will be happy to help with hotel bookings. To grab some amazing deals and offers on hotel booking visit HotelDekho.com. And also if you want to share your experience with us we will be glad to read it. Do let us know through the comment section below.
There are more cities and states of India that you can visit if you wish to know more about the past of the country. Mentioned below are some more ancient architectural cities in India list:
Gwalior

Varanasi

Patna

Madurai

Ujjain

Kollam

Ayodhya

Kolkata

Vadodara

Dwarka

Kannauj

Thanjavur
Do let us know if there is a particular topic you want us to cover because it is for amazing readers like you, that we produce content related to travel. We wish your fernweh for foreign lands come to an end soon.
Thanks for stopping by to read this blog!!